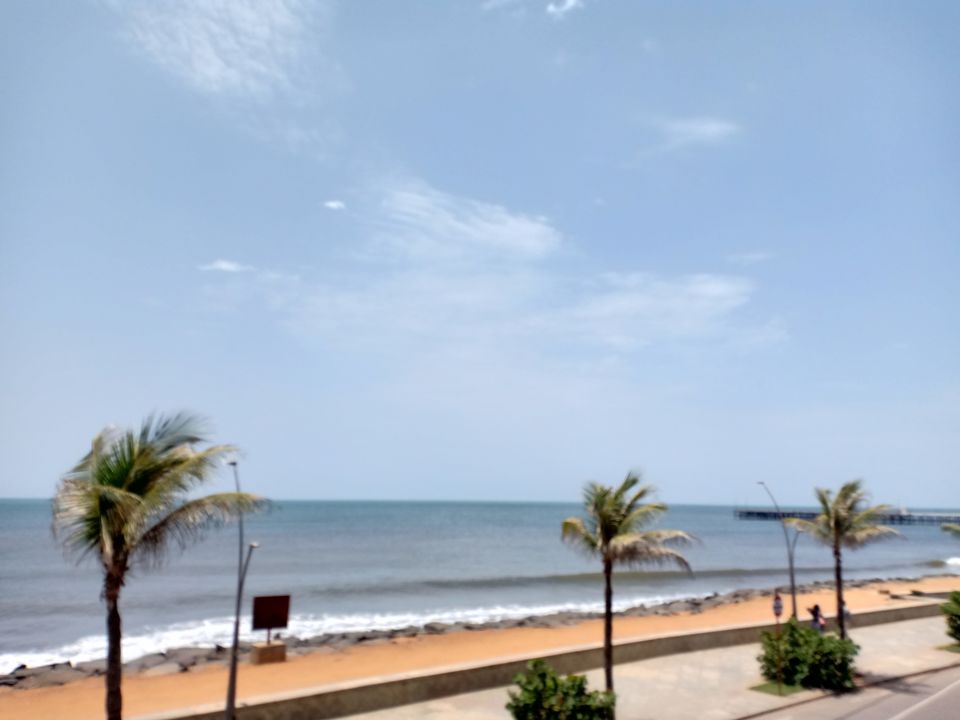 When we think about Weekend gateway for 2 days from Bangalore , there might be lot of places coming to your mind , Mysore , #Chikmagalur , or our very own #NandiHills and #Lepakshi , but if you want to visit a place with a perfect blend of simplicity and peace, #Pondicherry is your perfect stop ,
we have written this blog to give an idea to all the first time travellers so they can spend their time wisely ,
We Started on Friday night from Madiwala , Bangalore in a private Bus of Indira Travels ( this was the only bad thing that happened to us during this Trip , Bus came 1 Hr late than the departure time ( 10:55 pm) , post that the conductor was as rude as a Typical boss of MNC's , we started Journey @ 11:55 Pm , Bus was horrible , its my suggestion kindly book from other Travel Agency or try to travel by Train , they stopped the bus on a barren midway in somewhere in Tamil Nadu which looked like some desi Theka as people standing there were half shaking and in tipsy state , but we took it as a funny part of journey and moved forward to the Destination ,
Morning 7:15 AM we finally reached our destination Pondicherry , the place is Quite Humid for travellers who are habitual of Pleasant weather of bangalore but this place has more to offer than the weather ,
once we reached Pondicherry we were surrounded by Auto drivers , for that minute irealised the pain of celebrities :) , we didn't used an Auto as we had a plan to rent a 2 wheeler , so we
searched and found Vijay Arya Bike rentals on 500 Mtr away from bus stand , we reached there @ 7:45 it was open and Mr Vijay was sitting there , he has a variety of vehicles , we took a Vespa for 2 days , Apart from giving the vehicle Mr Arya gave us an induction with a Map about the Places , restaurants , No entries of the town, from here our City Tour Started , we roamed and went to the experimental Town of Auroville , there we booked a nice place named Purple Resort , we rested their for some time and started to move out ,
we were hungry so stopped for a pizza which was a treat @ Tinto 's , france is famous for its bakery so than we went and tried some Muffins and Plum Cake which were a delight ,
post that we moved on to some of the nearby Beaches Rock beach and serenity beach which were not upto the expectations as they had local people sitting and drinking alcohol ,
we stayed their shortly and moved to city' s main beach Promenade beach ,this is a smaller version of Mumbai's Marine Drive good place to sit and watch tides which change with movement of Moon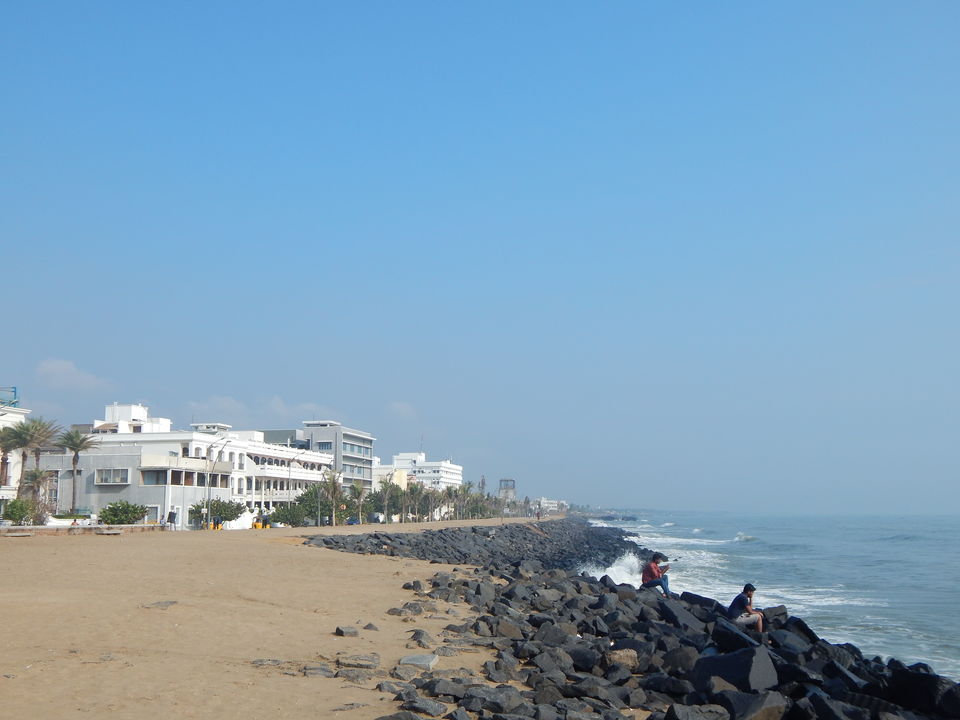 , we parked the vehicle here and walked around the french colony , its cleanliness is a worth to watch , place is serene and will take you in memories of James bond movies , evening we came back to Auroville and went for a nice dinner @ Tinto's ( recommended for couples as they serve candle light dinner in pocket friendly prices ), came back had a relaxed drink and slept while staring the beautiful forest which overlooked the room ,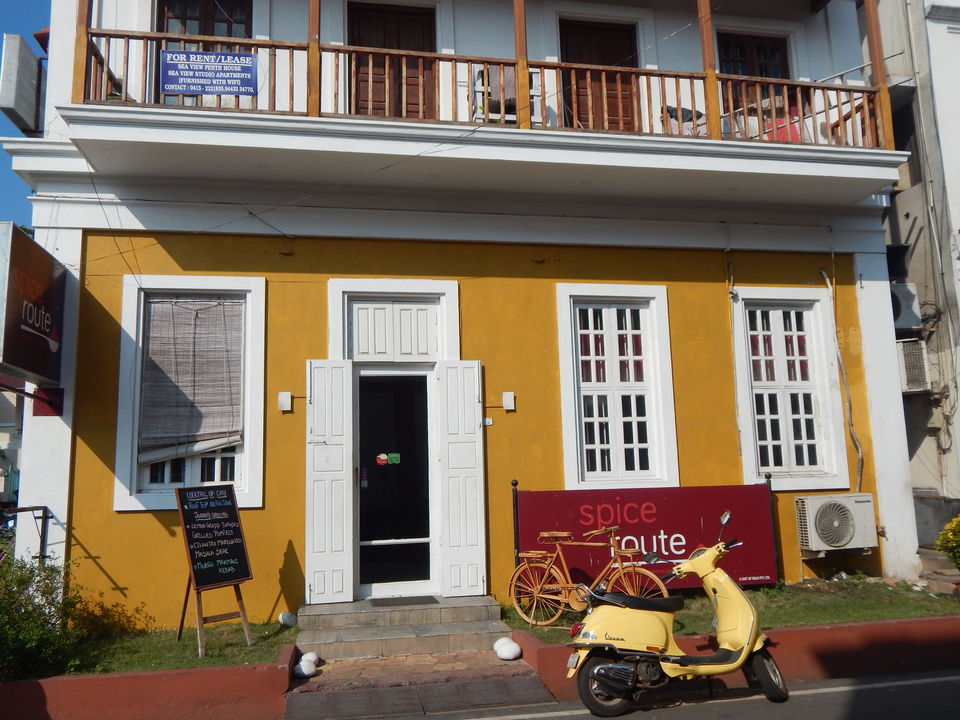 Day 2
we woke up , and after having a traditionally south Indian breakfast we left for Auroville Visitors centre , this place is very beautiful and very much connected to nature , your must visit the video room first to understand the purpose to develop Auroville , post that we visited to Matrimandir , a place made of 140000 24carat gold balls , matrimandir is a place where you can feel peace of mind away from the city hustle bustle , Matrimandir is a 1.5 km walking from visitors point there are electric shuttles available for people with walking difficulties , for returning from Matrimandir there is a shuttle bus service free of cost , we came back to visitors center ,there is a small coffee shop here which serves traditional french Food a must eat , this area has its own diversity yet unity which cannot be described in words , our next heading was the Auro beach , this is a very calm beach however it is unclean so its not advisable to step in water as you may hurt your leg with a broken beer bottle , we stayed there for couple of hours for seep hunting post that we came back to our resort we checked out from there and went again to bike rent shop and as a humble hospitable person he kept our luggage in his shop.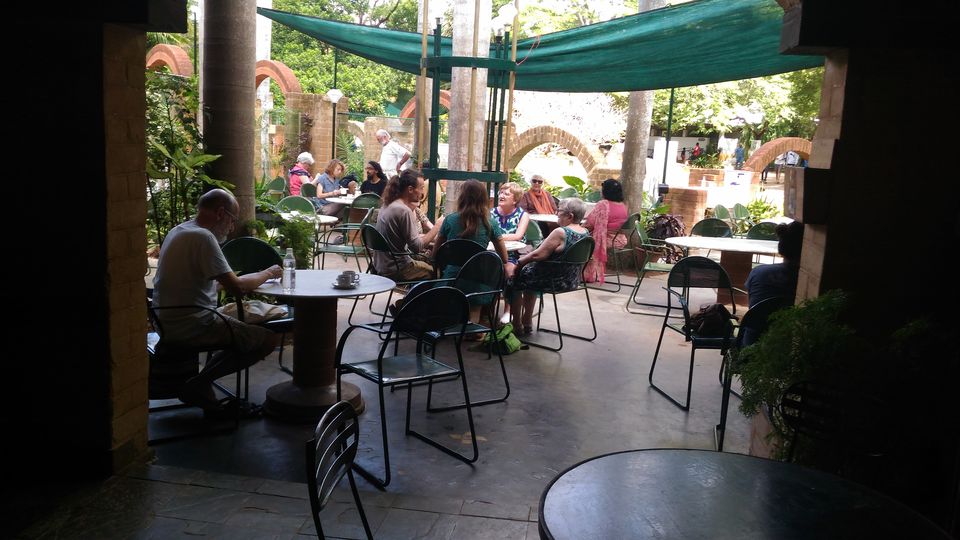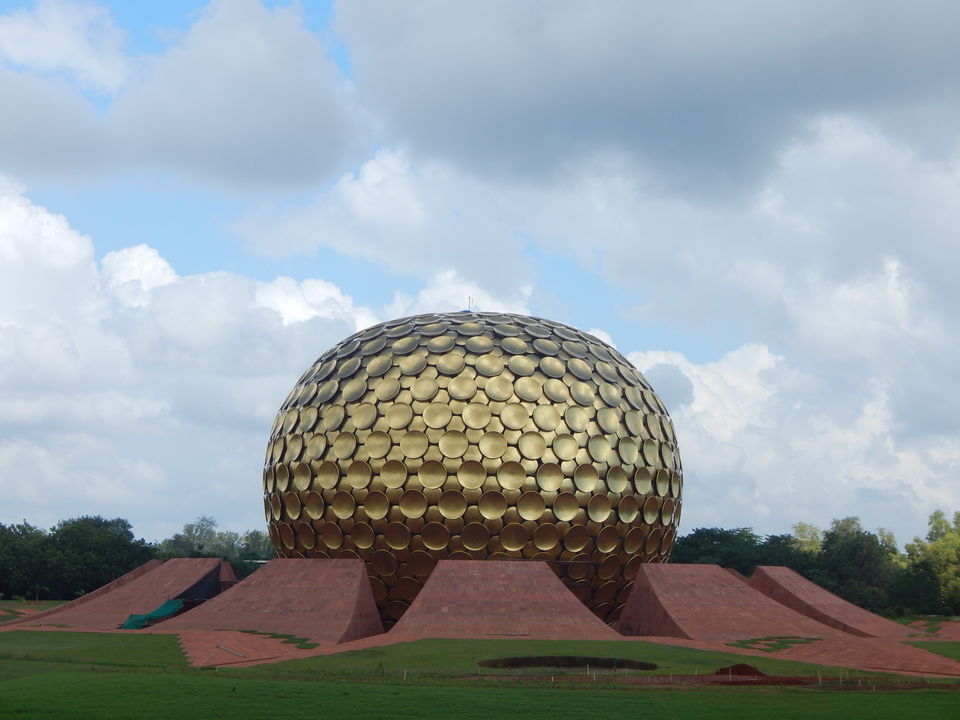 we left the place and went towards the Boat House which is approx 7 km from main city towards chidambaram town, this place has a boat which runs to paradise beach , ticket per person is 205/- includes taking you to the Beach Island and bringing you back .
the beach is one the best beach i have ever visited , it justifies the name Paradise Beach , however very limited eating options are available here .
As we were heading towards the conclusion of the trip , we took nice blueberry and coffee ice cream from GMT ice creams ( located on promenade beach just next to alliance Françoise ) , post that we walked towards our bike and saw nice sweetcorn roasted and sold , we took one and walked towards end of this journey , post that we returned the bike and took our bus back to Bengaluru with happy faces and memories and with a promise to return back :)
Next Trip - Bangalore - UDUPI - Gokarna
Stay Tuned