Year endings are generally a time for reflections, to stop for a while, take a breather and see how we fared. It's a time to trace the journeys we took, whether they led us to our desired destinations, what went right, what went wrong and what could have been better. Professionally and personally, 2016 was an emotional roller coaster ride for me with extreme highs and lows. But one thing had been constant: the passion to get out there and explore.
This year, my love for the outdoors took me on a super adventurous, 12 day bike ride, across Spiti Valley, an exciting escapade to Sri Lanka, weekend getaways found me falling in love with the mountains in Peora, Ranikhet, Dharamsala, Nainital and the coffee plantations of Chikamagalur. Wedding Tourism held a whole new meaning for me this year. On account of my friends getting hitched, I found myself on a 2 week long solo journey across Goa and Madhya Pradesh to attend 2 beautiful weddings and to Punjab for a colourful wedding! In the process, I explored new states, made new friends and lived a bundle of adventures. Weddings also took me back to Assam and Pune where I grew up in, reunited with old friends and family! God bless the couples who invited me for their nuptials.
People have different passions which make them feel alive and for me, it's my love for travelling. It keeps me sane.The idea of being physically present in a new geographical location, taking in different sights and sounds, learning about the history, culture and geography, trying out new cuisines is enough to send me in frenzy and prompt me to action. Mind you, I am otherwise a very lazy person! And through travelling, I have learnt many lessons and they have impacted who I am in a big way.
As the year dawns to an end, I would like to share some of the life lessons learnt this year from my travel experiences:
1.Confidence:
For a nerd who loves indoors, travelling has literally opened doors to a whole new world and has made me the confident woman that I am right now. I didn't know that I was perfectly capable of taking care of myself on the go, interacting with strangers, executing last minute plans, trying out new things like paragliding, riding across the Himalayas(as a pillion) till I decided to give it a shot.
2. Patience
Patience has never been one of my virtues. Being forced to deal with uncalled for 12 hour train delays, 8 hour roadblocks due to Himalayan landslides, a 9 hour wait at the Railway waiting room has made me appreciate the value of patience. Work in Progress, I would say!
3. Adaptability
When you're on the road or in a new country, you cannot be the same person you are at home. On our trip to Sri Lanka this year, we could not afford the luxury of a taxi commute from Colombo to Galle Fort. So instead we did what the locals do: we boarded a general compartment on a local train! Normally, I wouldn't dream of such a commute in India. We interacted with the locals, shared snacks and even got a seat. We ended up saving time and money, all because we decided to adapt.
4.Ambiguity
One can never trust plans while travelling .They are bound to change and we have to be okay with ambiguity. I went on a 12 day bullet trip across Spiti Valley in the Himalayas with my boyfriend. We carved out a route map and sightseeing plan for each day. But every day, we were forced to change our plans! Be it seasonal rainfalls, roadblocks, terrible road conditions or fatigue, each day would bring a new set of challenges. But even though, our best laid micro plans were cancelled, we managed to have a safe and fabulous trip.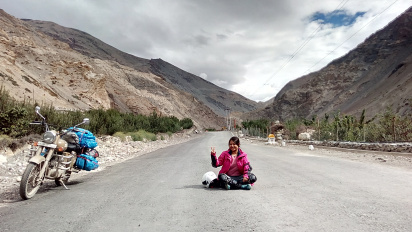 5. Trust in Instincts
Your instincts will never let you down. While riding from Shimla to Spiti, a detour from the set path led us to last Indian village of Chitkul in the Indo Tibet border and we ended up in the spectacular Kinnaur Valley. The urge to explore the temples of Khajuraho led me to a memorable journey from Goa to Madhya Pradesh and I ended up falling in love with Madhya Pradesh.
6.Strengthening Relationships
Travelling has a wonderful way of bringing people together. Whether it is the relationship with your friends, your significant other, parents or forging new friendships, your relationship is bound to be affected. You get to see a side of them which is otherwise hidden, their core, their raw emotions and you are bound to connect with them in a very strong manner.
7. Faith
The world is not a very nice place. But yet, goodness exists in the hearts of people. I have been very lucky to experience the kindness of strangers while travelling solo across India. From a chief monk of Dhankar Monastery who made tea for us to a lady at a ticket counter who suggested a better train and berth for my safety to an Air force personnel who carried my luggage so that I don't miss a train, my faith in the goodness of people has been reinforced because of these people.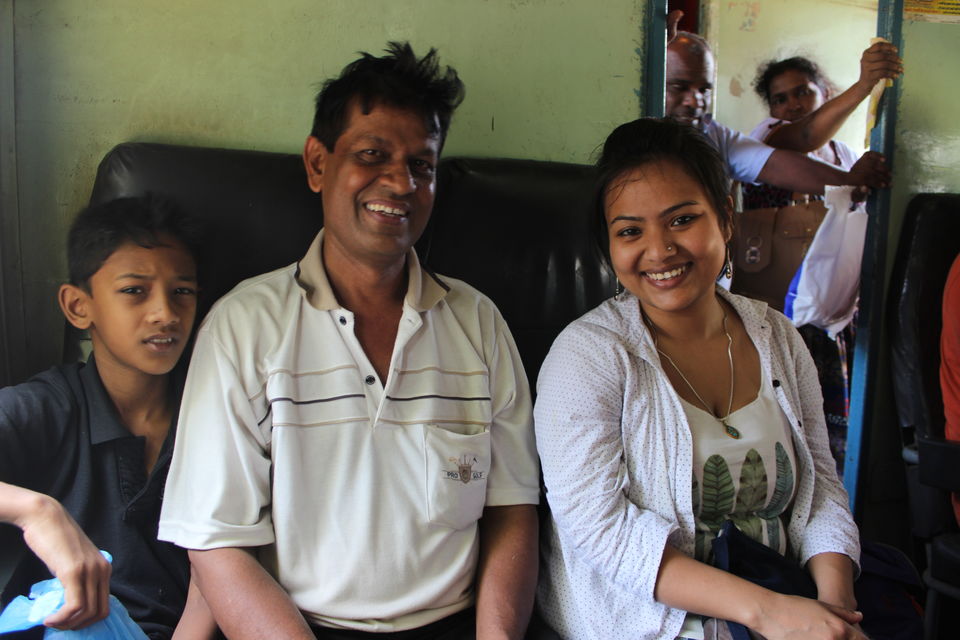 8.The journey is more important than the destination
Perhaps the biggest gift I have got from my travel experiences has been the knowledge that the journey is infinitely more important than the destination. When you decide to take on a journey, it will take you to places you have never been, to people you have never met and to memories you will never make sitting at home. You will never be the same person again. Irrespective of whether you reach the destination or not, it is the journey that will make all the difference.
Frequent Searches Leading To This Page:-
sri lanka tour 10 days, best time to visit sri lanka , best time to visit sri lanka 2020, sri lanka weather march, sri lanka weather august, sri lanka weather by month, weather in sri lanka on december