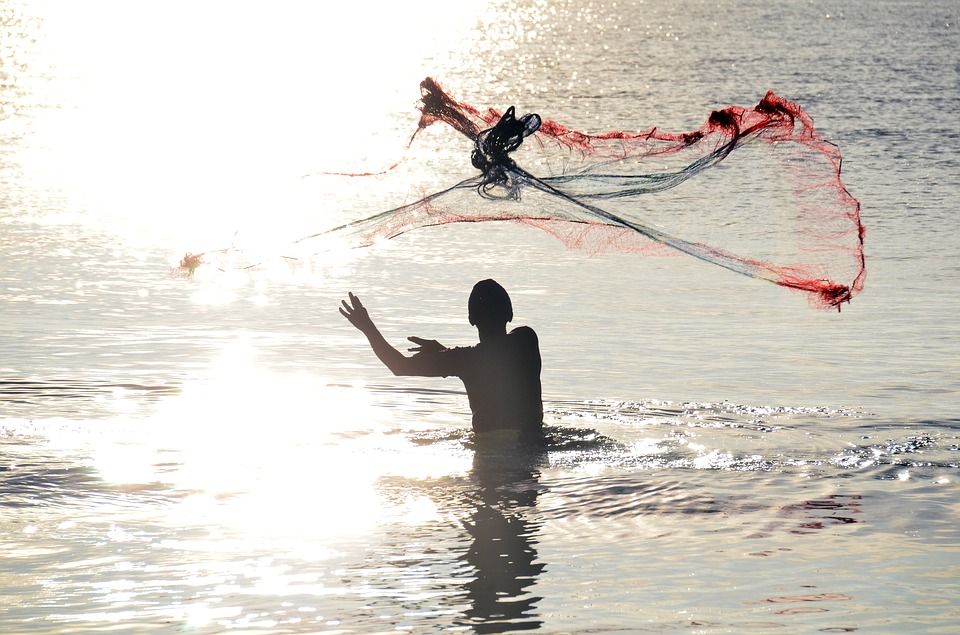 "What did you do for New Year's Eve?" This is the top question of the month in January. No matter how disconnected our lives are from the change of calendar dates, the beginning of a new year gives us a chance to look back on the year gone by and have hopes for the coming year. It is a given that most of us choose to do something monumental to mark the occasion. Travelling to places far and wide has been my sanity keeper for the past five years and I could think of no better way of welcoming the new year than ticking off another place from my ever-growing bucket list. So I asked myself, "Where do I want to be on New Year's Eve?" The first step in figuring this out is usually this:

Skyscanner helped me zero down on a very overlooked and intriguing country – Sri Lanka.
I booked my flight to Colombo and planned to find best places to visit in Sri Lanka that I may like to visit on New Year's Eve. I made no other plan and limited my research to just weather and local transport to have room for surprise. I mean, isn't it best to let the cosmos take over rather than trying to premeditate every step?
I landed in Colombo on December 21 alone and my pursuit of finding a perfect place took me around 10 cities in Sri Lanka and I finally ended up celebrating New Year on a lagoon paradise called Kalpitiya with a bunch of people who did not feel like strangers by then. Now when I look back, I realise it was never about finding the perfect place. It was about those little sparks of magic on the road, those delicate moments where we bond with strangers, who we have nothing in common with other than being together in the same space and time, those times when we are so happy that we forget to take out a camera or even try to capture it and about every experience that makes us glad to be alive.

This is the story of how sometimes having no plan is the best plan.
Getting there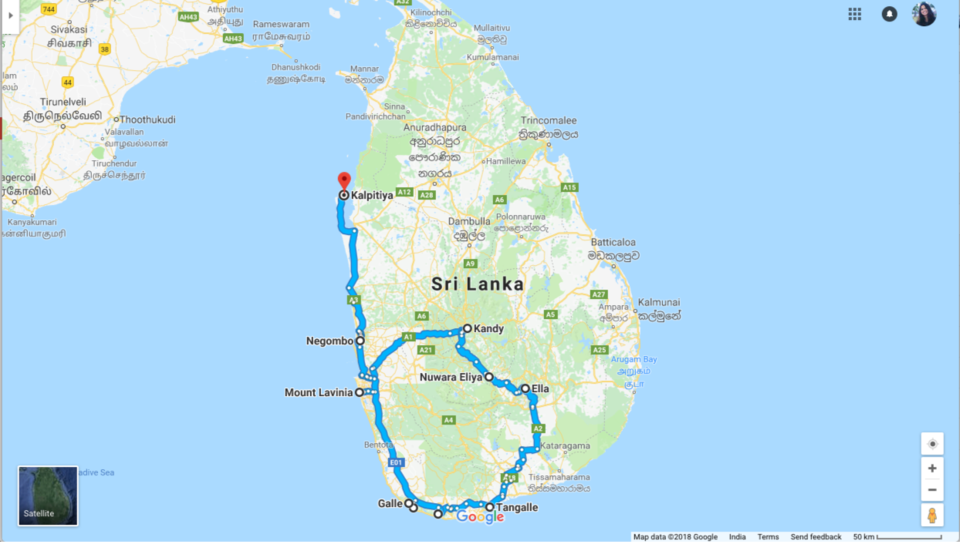 Sri Lanka is connected to all major Indian cities by airlines such as Air India, Jet Airways, Indigo and the Sri Lankan Airlines. Flying to Colombo in Sri Lanka from Chennai is the most economical option.
Round-trip fares from Chennai to Colombo start at ₹7,393 onwards. Book in advance to get the best price.
Visa
Indians need a visa to enter Sri Lanka. Though you can avail a visa-on-arrival, it is better to get one before you travel. All arrivals into Sri Lanka now require an Electronic Travel Authorisation (ETA) document that can be obtained here for $20 or ₹1,278 per person.
Read ahead to find out how I spent 10 days exploring 10 extremely spectacular places to visit in sri lanka