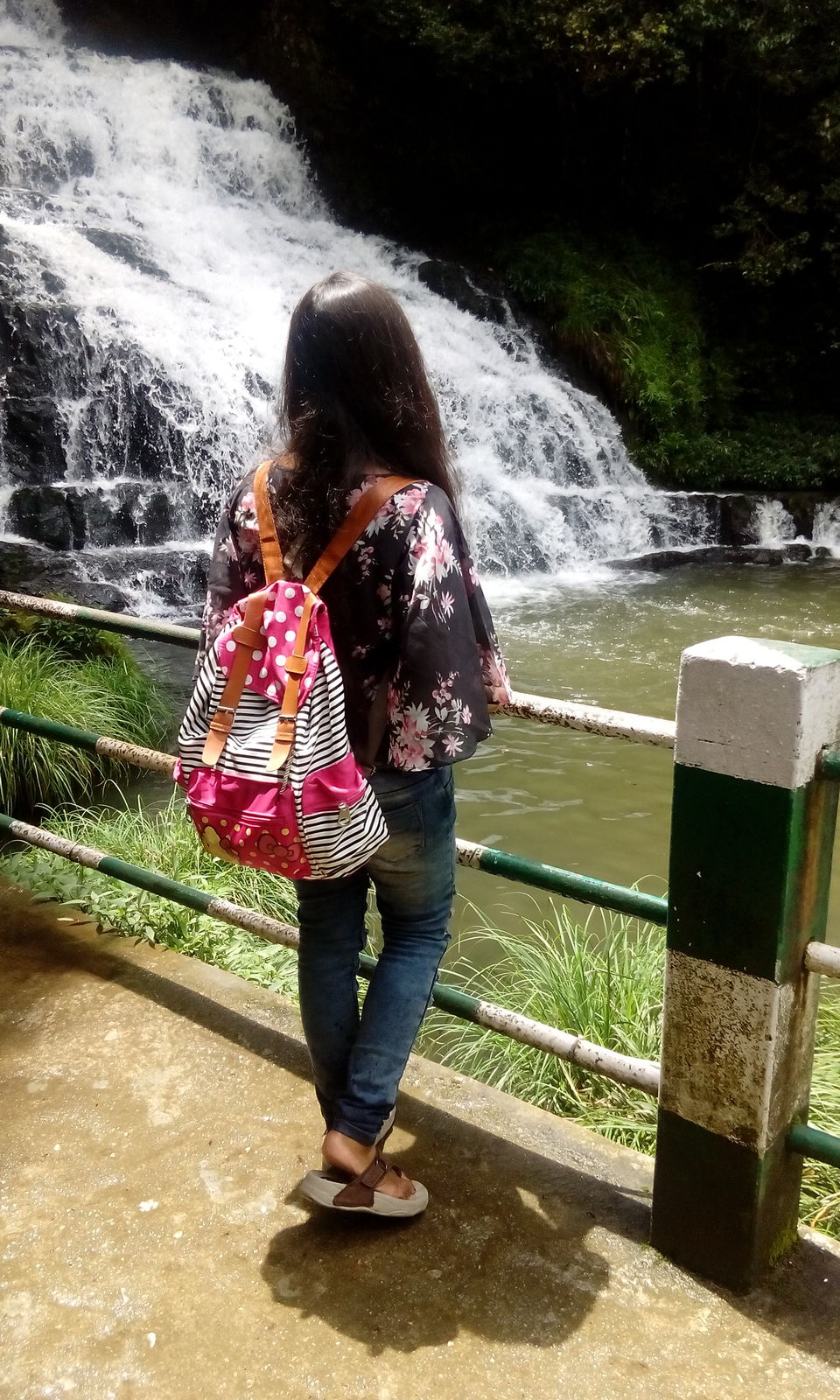 A Trip to northeast was not on my bucket list but travelling solo was. So from here, took shape my dream of travelling solo, that also to Northeast. Initially I was bit skeptical about this plan, but time changes my friend, so as our perceptions.
This Independence day, I travelled to get rid of fear of travelling alone. I took a flight of 4:15 pm from Delhi Airport on 15th August, which reached Guwahati at around 6:30 pm. Guwahati Airport is what I will suggest, since the flight to Shillong has 1 or 2 stoppage, as far as I know from Delhi, but not in case of Guwahati. After reaching Guwahati, I went to Hotel Rudraksh Teebo, which I have already booked online for around 2000 rupees. Treebo is the best budget hotel, in terms of comfort, safety, room service, behavior of staff etc. Next day, at around 6 am , I left from Guwahati. It is advisable to leave early, if you are starting in morning, otherwise best way is to take an early morning flight to Guwahati and from airport directly take a shared cab for shillong.
From my hotel , I took an ola cab , which took me to paltan bazaar for 380 rs. From there , you need to hire a shared taxi, which will charge something around 400 rs. At around 11 am, I was there in Shillong Police bazaar.
The way from Guwahati to shillong is quite curvy and mountainous, so eat well before you leave for the journey.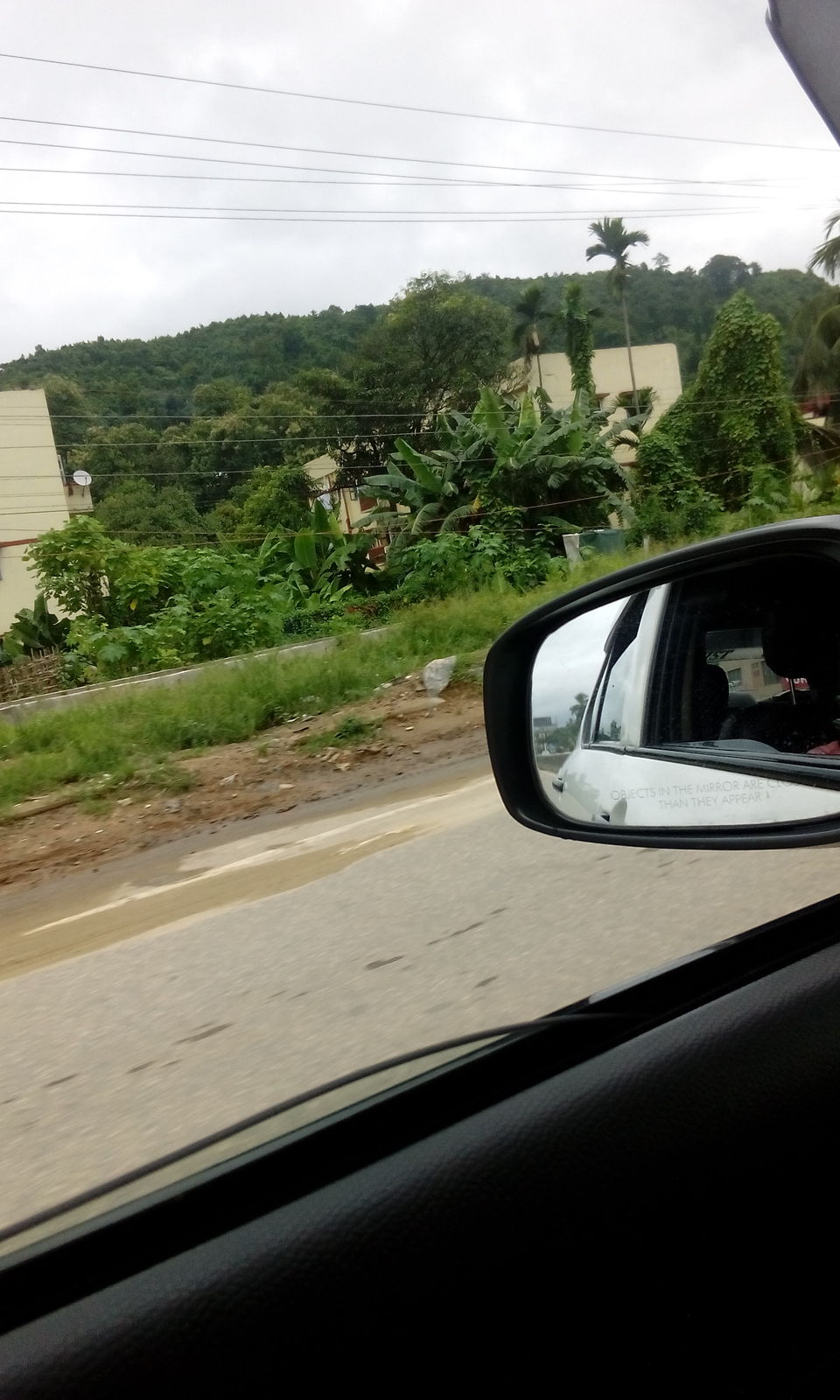 After reaching Shillong, I was tired as hell. So I did a mistake, that so as to avoid hustle bustle of finding hotel, I went to nearby hotel, Pegasus Crown, which charged around 4500 rs. It was too expensive, since you will feel overcharged by the price , when compared to the facilities provided. The only thing, I like about it was the view from the window.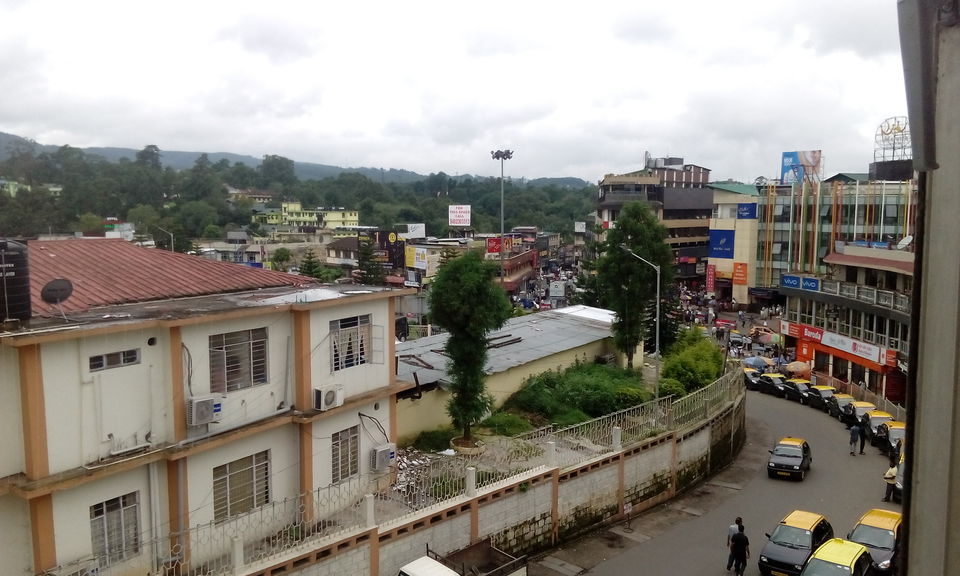 I would suggest you to consider online booking, specially for Shillong, so as to get some good deals.
So, at around 12 pm, I freshened up, kept my luggage in hotel and left for Cherrapunjee by a private cab, which charged around 1600 rs, for whole day sight seeing and all transfers for locations like seven sisters water fall, Mawsmai caves, Elephant waterfalls, Ramakrishna Mission, Wakaba falls, and some other falls.
Best time to enjoy scenic beauty of water falls is oct- feb, since at the time of monsoon, the visibly gets lowered in the valleys, due to clouds.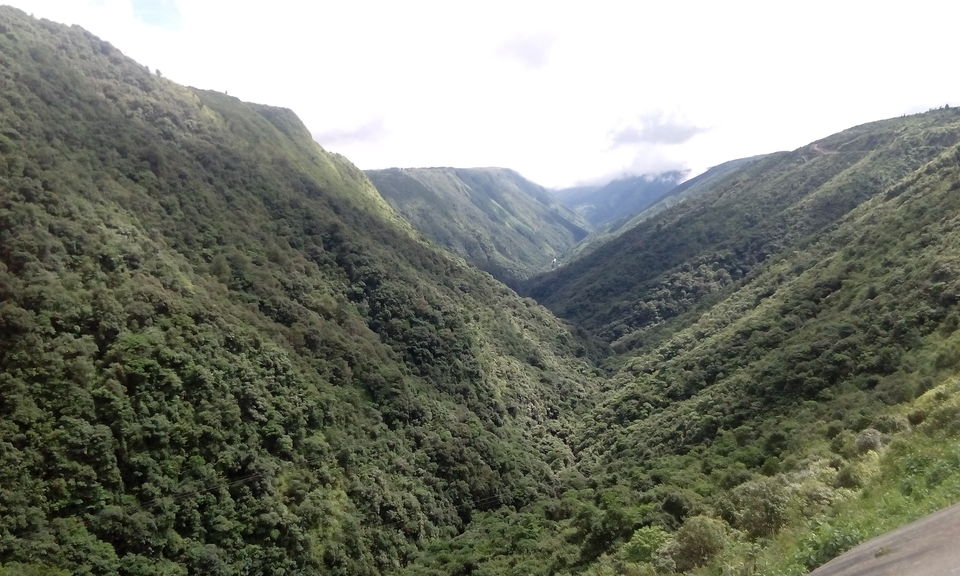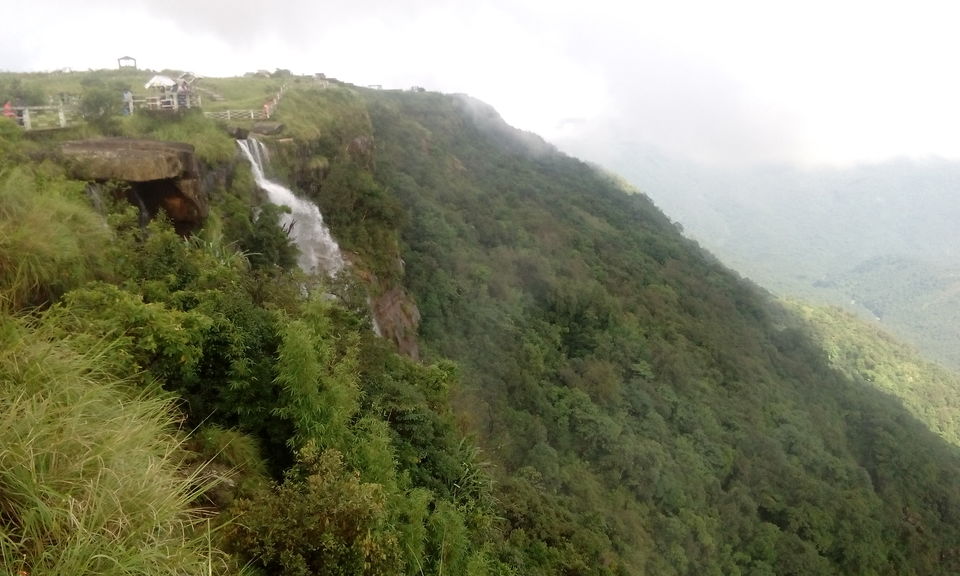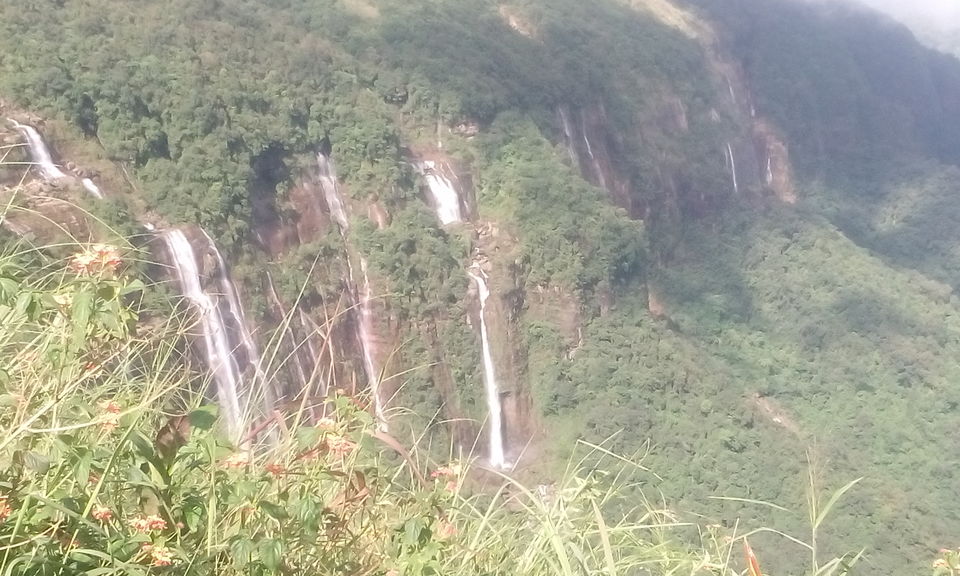 Locations included depends on your cab driver and your knowledge, so it is better to have some knowledge about the locations beforehand, so that you can negotiate better for the package.
Mawsmai caves, is what you will love, if you are an adventure freak. Experience there, was totally thrilling.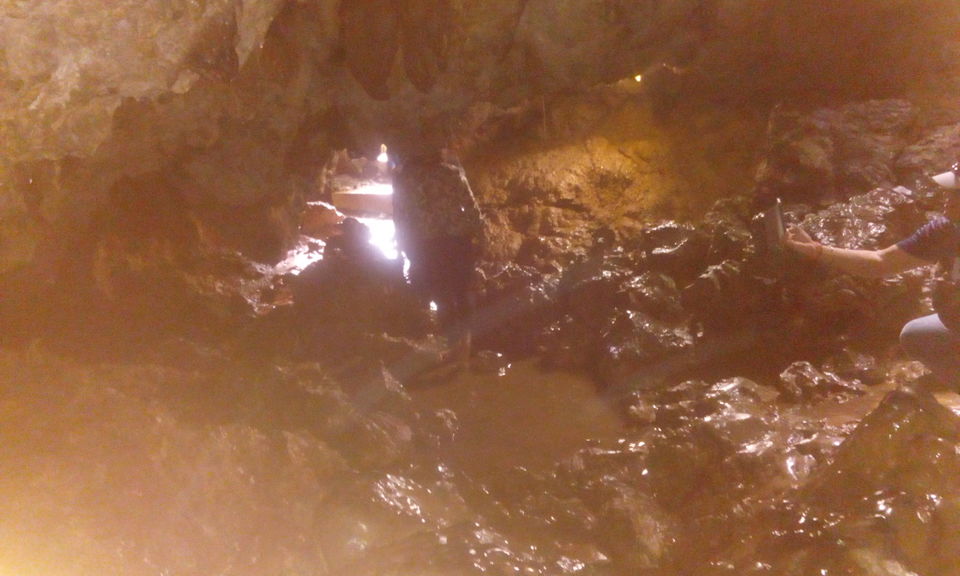 Every place has different entry tickets. After seeing all these things, I returned back to hotel at around 6 pm and believe me, more than the destinations, you will love that 2/3 hrs journey from Shillong to distant areas. The scenic route just leave an everlasting impression on your mind. Those valleys, clouds, mountains, and one thing more, Shillong cab drivers are known for having good music in their cabs, So just enjoy that music with the scenic route of Shillong. I was lucky enough to get a good cab driver, because it really requires a great amount of trust when you are travelling solo that also to some deserted and lonely roads. It was such a beautiful view in Police bazaar with rains pouring in. Such a majestic view Shillong gives.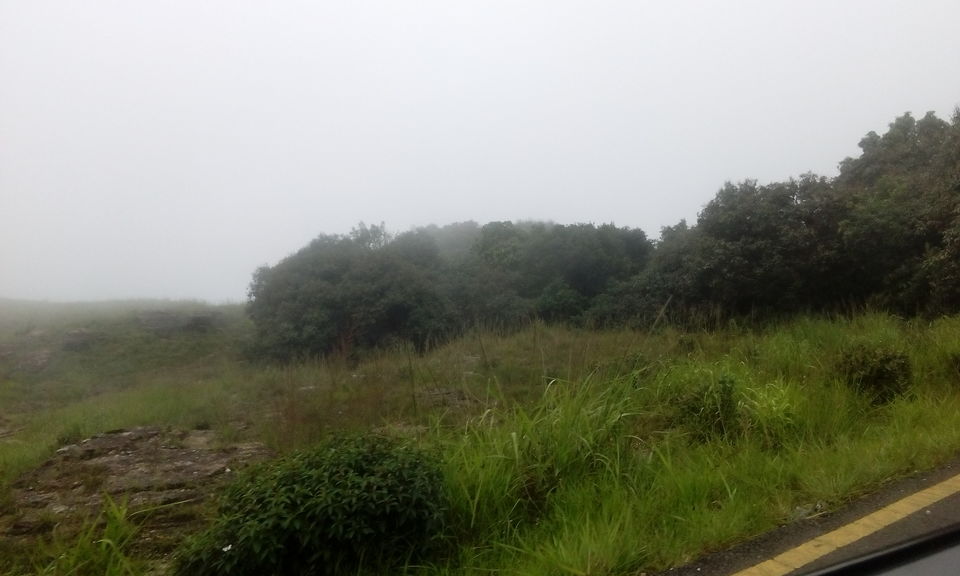 Next day, I checked out of the hotel and I hired the same cab to Mawlynnong village, Single root bridge, Shillong peak and some view points.
Best way is to live in a homestay in cherrapunjee and enjoy local sight seeing. Anyway, my cab driver charged me rs 2000 for the whole day. The journey was so beautiful and heavenly, which can't be expressed in few words. Mawlynnong village which is Asia's cleanest village is like a paradise, specially when you have lived in some metropolitan cities. You can enjoy local Khasi food in the village. A whole veg platter costs around 100 rs.
Also don't forget to enjoy noodles and fruits at local areas. For single root bridge, you have to climb down some stairs and on the way, you can enjoy various fresh fruits sold by locals.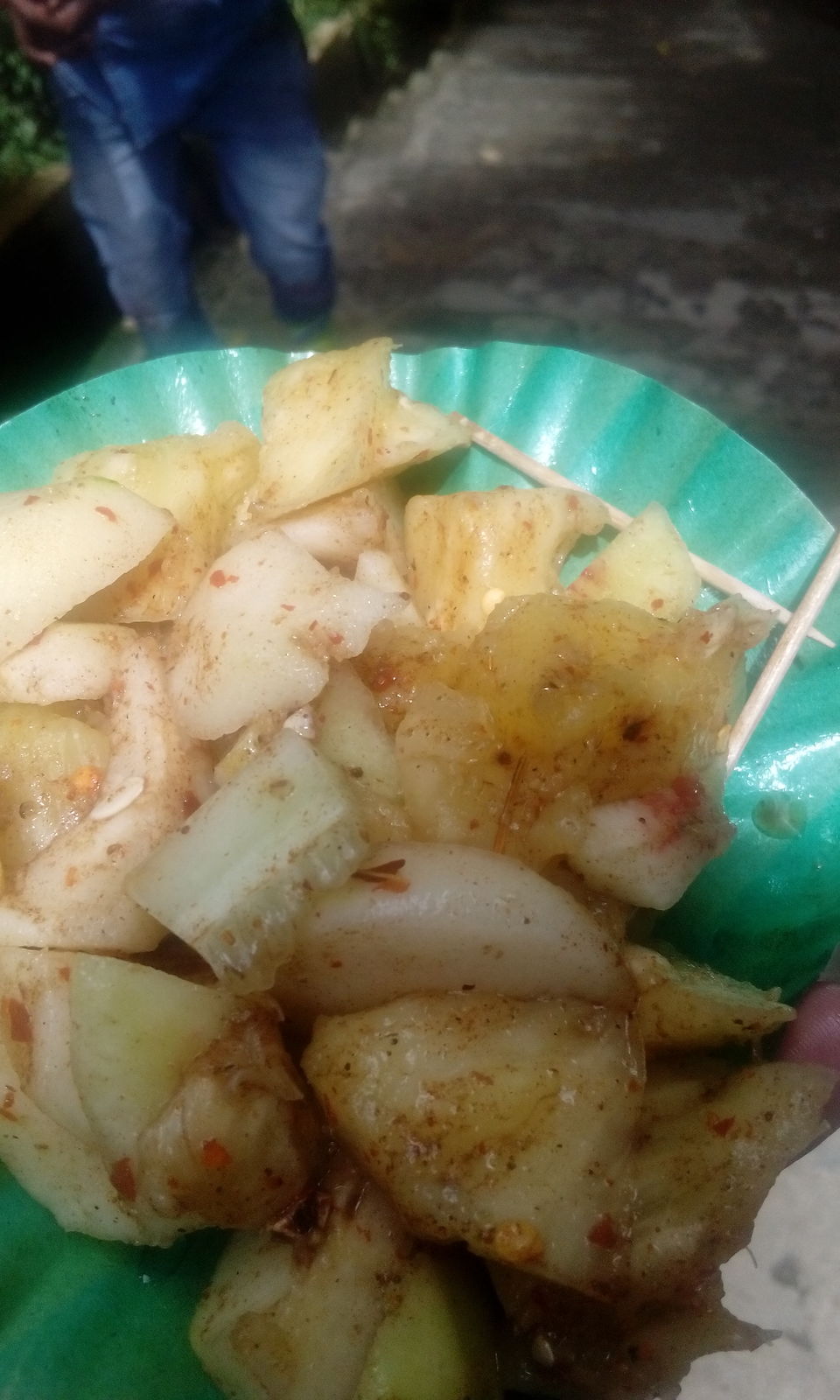 Then on the way back to Shillong, you can go to Shillong peak from where you can get a whole view of Shillong city. If you have more days in balance, you can visit double root bridge which ideally takes whole day and requires a lot of stamina since it is around 3500 steps down from one side. It is better to stay for one night there at any homestay and next day climb the stairs again, so as to avoid getting more tired.
I had to return next day to Guwahati, So I just went back to shillong and checked in to Monsoon hotel and stayed there for 1 night. At around 7 pm that day, I went to have a walk around Police bazaar, so as to enjoy local food, fruits, buy some handicraft items. If you are a non veg lover, then Shillong's police bazaar will prove to be a heaven for you, offering wide variety of non veg.
The best thing I liked in their market was the pineapple.(Something really fresh). You can spot it anywhere in the market.
Next morning, at around 9:00 am, I left for ward's lake, which is around at a distance of 1-1.2 km from police bazaar. Believe me, it so calm and peaceful to be there. You can spot fishes and ducks in lake. You can opt for boating, have a walk over there. Then you can go to the café there, which serves various types of dishes.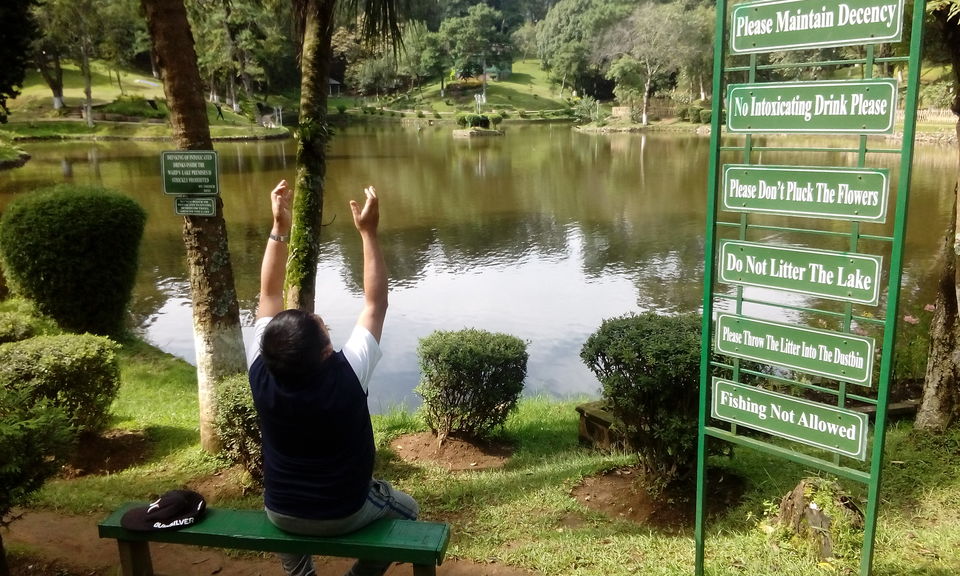 After that, I came back to my hotel and checked out, so as to leave for Guwahati again. After reaching Guwahati, I kept my luggage in hotel and after some time left for cruise on Brahmaputra, which is being organized by 'Alfresco grand' near ITA centre, Machkowa road. For that they charge a nominal fee of 300 rs. You need to reach by 5:30 pm for the cruise which starts at 6:00 pm. Its better to call them beforehand and check the details with them.
After reaching cruise, I was totally mesmerized to see the sunset which was creating a peaceful and calm vibe. Sitting there, and looking at sunset with a music band singing various songs, be it Kishore's and mukesh's songs from old era or arijit singh songs, the experience is worth having.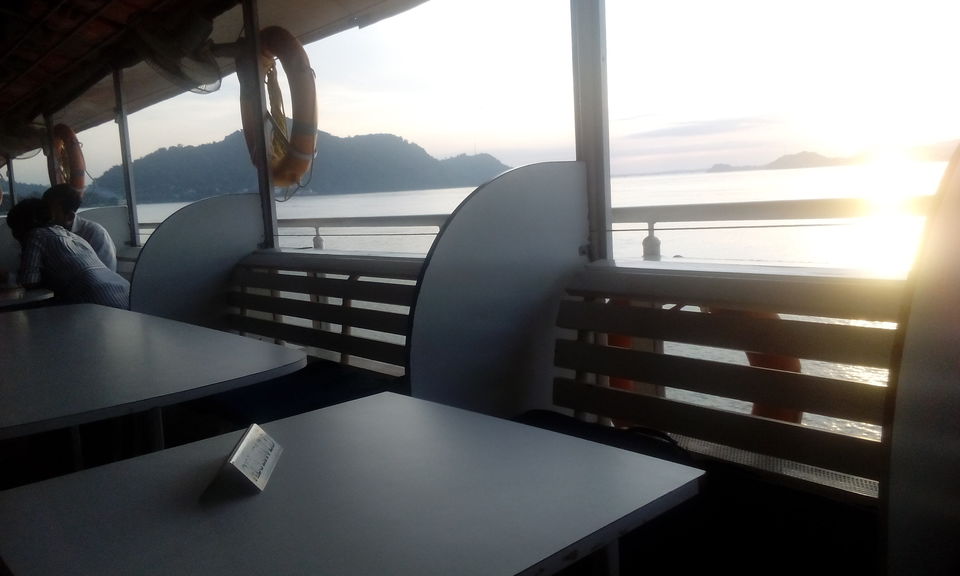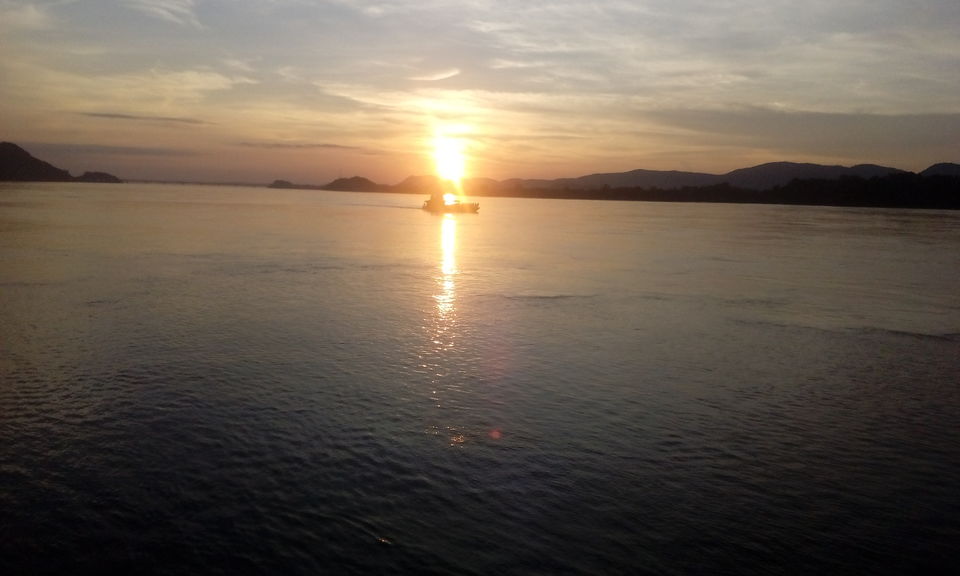 You can order alcohol or food, whatever you like. They basically have a specialized snacks menu for evening cruise. I enjoyed a cup of fruit salad with fresh ice cream.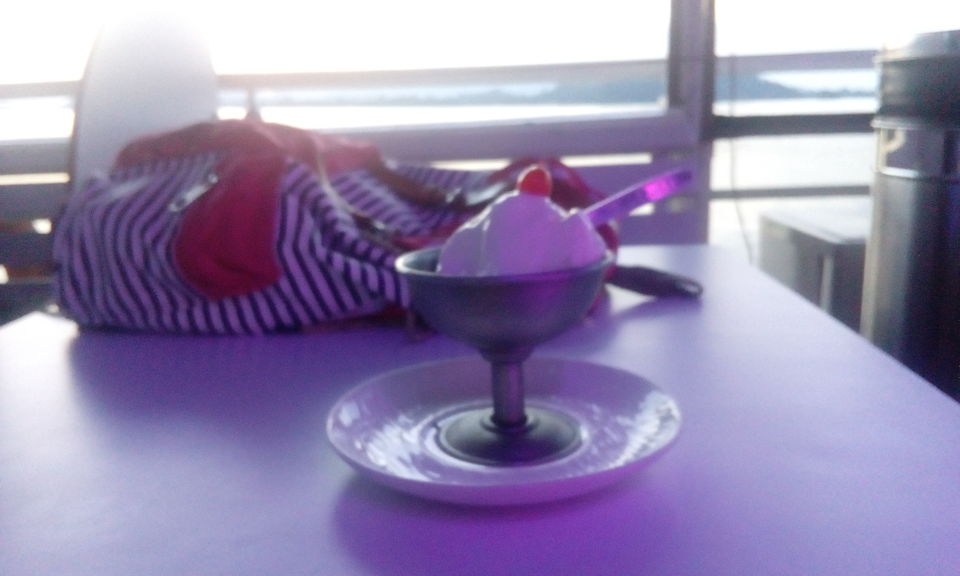 The ship sails for around 1:15 hr in Brahmaputra with band performance as well as DJ performances. After that, I came back to hotel, took rest and next day, took flight back to delhi.
On whole , It was a lifetime experience. When people in Shillong used to say "Mam, aap bahot brave hai", " I appreciate ki aap akele travel kr rha hai", complements like these matter a lot from local people. You know one thing, people in Guwahati and Shillong just win your heart.
We people have so many misconceptions regarding people of northeast, but these people are really amazing. Locals will be more than happy to help you. From proudly telling about their matriarchal society, to curiously asking about your culture, they are always ready to answer your queries.
See, the point is exploring new cultures, whenever you can. There is no point in being tied to same place, and living in the same culture for years and years. Northeast is an unexplored heaven. You can see industrialization spreading its claws there. In next 5-10 years, Shillong will be different from, what it is today.
When I was coming back from Shillong, I literally got tears in my eyes. This is what travelling gives us, an experience to cherish forever. I never thought, my first solo trip would go so smooth and would be a dream come true.
I would suggest, if you can visit Shillong at the time of 'Cherry Blossom festival', which is probably held around Oct-November and was last held on November 8, 2017.
Do include places like Guwahati's Kamakhya temple, cruise on Brahmaputra and various waterfalls like Wakaba, seven sister, Nohkalikai etc., in Shillong with places like single and double root bridge, Mawsmai caves, Mawlynnong village, Shillong peak, Dawki river, in your trip. Wish you a happy journey 
Frequent Searches Leading To This Page:-
shillong guwahati package, shillong tour packages from guwahati, shillong tour package itinerary, shillong tour package price