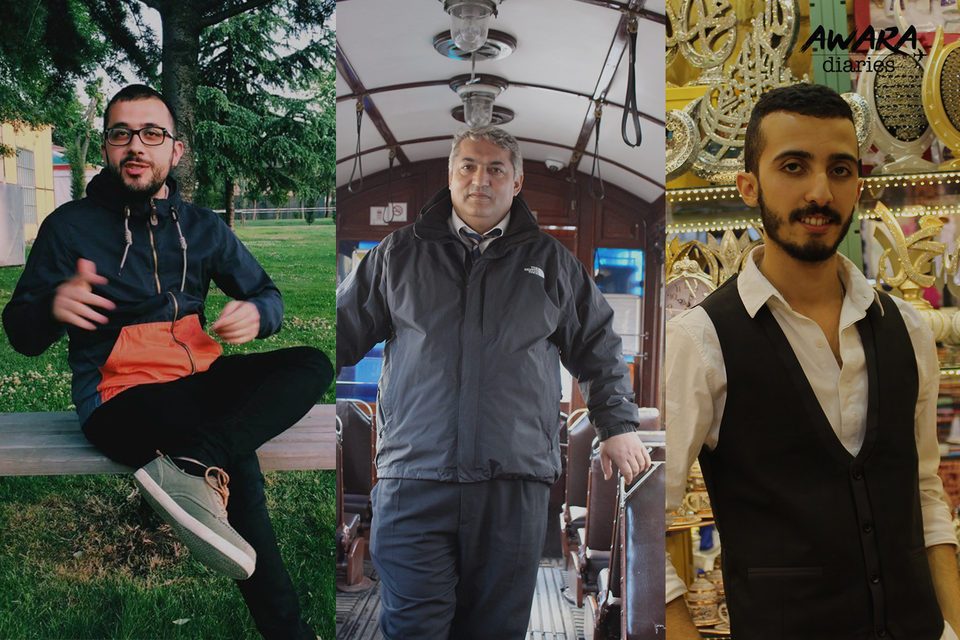 Men will also be the first breed that we, women will be warned about! And why not? The complimenting and contradicting relationship between a man and a woman is quite a constant globally.
I took my first ever-solo trip about 6 months ago. The idea of an Indian female solo traveler was not something my parents were very cool about. The first 1 to 100 worries on their list had something to do with men. Honestly, I cannot blame them! So like Officer Judy Hopkins in Zootopia, I was warned against my encounter with the foxes in the unknown land.
SHALL I SAY I WAS READY! BRING IT ON!
So right from my flight to my way back, I encountered 9 interesting specimens… I mean MEN. Here's why I won't forget them (also that they were extremely charming and good looking):
1.That Indian Creep On The Plane
After a brief layover at the Hamad International Airport in Doha it was time to finally fly to my destination, Istanbul. That's where I encountered creep number one- an Indian merchant who had moved to Qatar. Taking advantage of similar nationalities, this man got really chatty and EVENTUALLY ANNOYING. Definitely one of those freeloaders who had to be stopped and shooed away after 2 free drinks. Needless to say, this guy wanted my number and was keen on catching up for dinner (despite him staying about an hour and a half away) PHEW! *BLOCKED*
2. A Turkish Cop
Imagine, your first night in a foreign land and a cop asks you to handover your phone 'cuz you clicked the photo of an open street! I don't know if I was more nervous or suspicious about his authenticity, I fought for a good 15 minutes before I walked away. While the incident often sounds BLAH to me, I think it was strangely significant in making me more alert while traveling for the next entire week!
3. My Couchsurfing Dinner Date
As excited as I was about my first solo trip, I was also keen on trying out different ways of cutting my budget and meeting more people. I tried posting a public trip on Couchsurfing and was surprised with over a 100 guys responding! I decided to catch up with a handful bunch over coffee. Caner Uzun was my first couchsurfing experience and my first friend in Istanbul. The best thing about him? He's a normal guy, sweet, sensible and sensitive. I learned more about Istanbul through him than any guide book or article.
4. That Man Who Believed in Love At First Sight
I'd rate this as my craziest experience!Standing in front of the Aya Sofya, a charming Turkish man walks up to me and strikes a conversation! 2 minutes into the conversation and he reveals his belief in 'LOVE AT FIRST SIGHT' and that he wanted me to remember him 'AS THE GUY I FELL IN LOVE WITH IN ISTANBUL'.I SWEAR I DID NOT FLIRT!
5. That Turkish TV Actor
From Caner I found out that the Turkish youngsters preferred Instagram to Facebook and Twitter. The day my roommate broke up with the guy she was here to see, a Turkish TV actor approached her on InstaMessage for a cup of coffee! Now Alev did follow the adventure, but was back in no time
6. The Paper Boy
On our evening trips to the Istiklal Caddesi, we'd daily meet the guy who'd sell newspapers in the night for any amount of money that you could offer. He was ready to get the money for kisses too! While Alev managed to strike a conversation thanks to her Turkish origins I later figured that this is how this funny young man would work himself up to gather money for the poor kids he helped.
7. The Guys Who Served Me Free Tea
I was particularly surprised by the Turkish Bazaars; rather the Turkish salesman. They could speak any language and talk of any culture, but most of all they knew how to grab your attention to make some moolah.On several occasions, I was offered flavored Turkish tea with delicacies such as honey soaked nuts to please me.Eventually, these great talkers got started with their selling (for the best price) while I'd lose out on words.One of these shopkeepers offered to take me out for a movie, one offered to take me for dinner, one gave a rose. Of course, I called none!
8. The Waiter Who Got Chatty
Dining alone in a foreign land is truly one of a kind experience! And I'd easily say that the waiters in this restaurants are the best tribe of people. The bonding that begins with food is the bond that comforts. I'd often find waiters striking converstaions with this solo female traveler about her taste in food, local culture, exchanging languages, Indian food. That never felt like I was eating alone cause I had the best company I could ask for! A big thank you for teaching me Turkish, comforting me with good food and food talks and all those complimentary cups of cay and coffee! J
9. The Driver of the Nostaljik Tram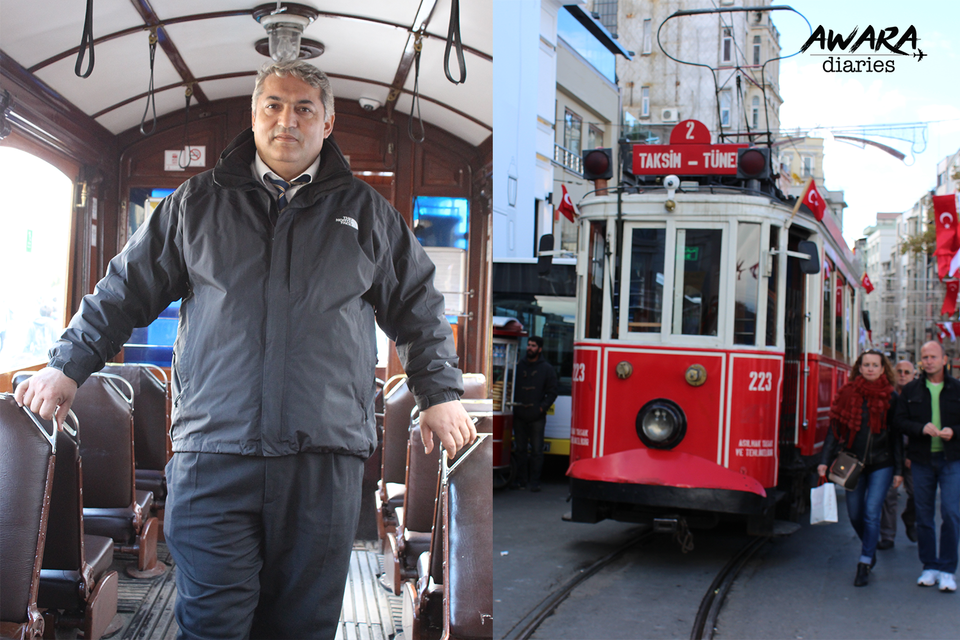 It was my last day in Istanbul. I had to take a ride of the Nostaljik Tram. I took a return journey and guess what? The driver didn't make me pay. Instead he asked me to take his photo on my camera and tell my friends about him and his wonderful country!
Special mention to the amazing street musicians who were also my favorite kinds!
You see, not all men are bad as you're warned they shall be! Some could be your best companions and some could be pure creeps. Now you need to learn to differentiate between the gentlemen and the real creeps and learn to protect yourselves; cause accidents do happen! So do friendships and so do memories. I have to say, that meeting all these different kind of men definitely stands listed as a highlight of being a solo female traveler!
If you have similar experiences, do let me know too!
Until then,
This story was first published on Awara Diaries
Frequent Searches Leading To This Page:-
things to do in turkey for couples, adventurous things to do in turkey, turkey family adventure holidays, 5 offbeat things to do in turkey, things to do in turkey for couples, food not to miss in turkey, what is famous in turkey, places to visit in turkey istanbul, top turkey tour packages with price