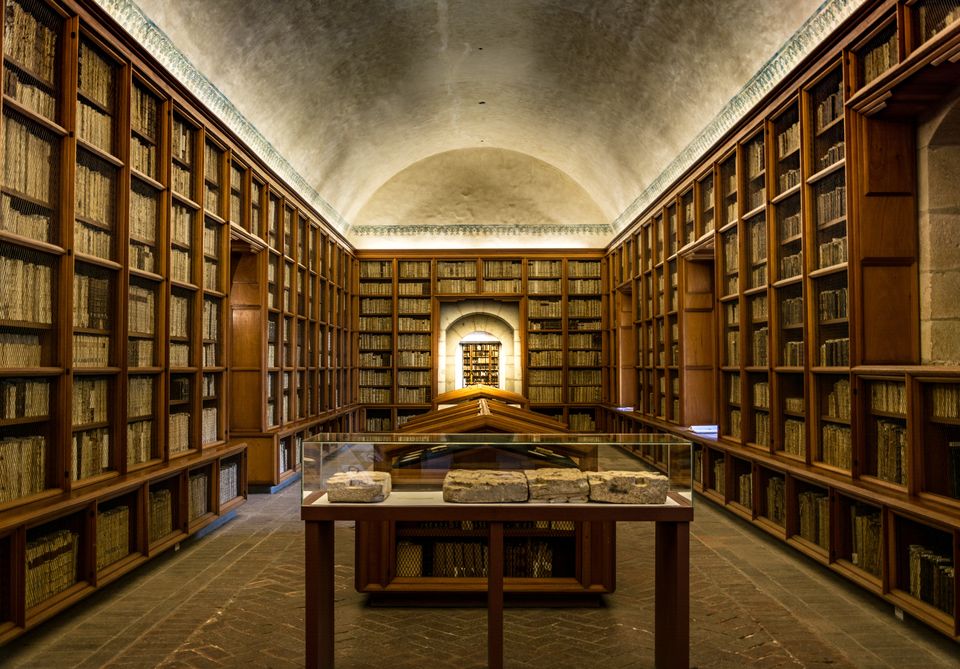 This huge underground library in Rajasthan it will leave all bibliophiles salivating! Bhadariya Library is situated in the Bhadariya village in Jaisalmer district of Rajasthan. This huge library is 16 feet under the ground and can seat 4,000 people at a time. This library has a massive book collection of 9,00,000 books, making it one of the biggest in Asia. The library is an added asset to the rich culture as heritage of Rajasthan state.

The history behind the library
The library was built by Harbansh Singh Nirmal, also known as Bhadariya Maharaj hailing from Punjab. A trust named Jagdamba Seva Committee, owned by Bhadariya Maharaj also collected funds to construct a goddess temple here. The collection of books in this library began in around 1998.
After the temple construction was completed Bhadariya Maharaj proposed the idea of investing a huge amount in building vast chambers for the library. It is said that he himself stayed in a room for many years and read almost all the books available in this library.
Inside the library
You can estimate the size of the library by the fact that it has seating capacity for 4,000 people. For bibliophiles, it would be an overwhelming experience to explore each and every aisle of the library. The corridors are full of embedded wooden frames holding a plethora of books. At the end of each aisle, there is a mirror, reflecting the upcoming adventure that awaits ahead in the world of books. The pastel shades on the wall have appealing charm and make this quaint library worth visiting, even for non-readers.
Collection of Books
The collection at the library is extensive and you can find books here that you woudn't find anywhere else! Even so, the books are mostly in Hindi pertaining to archaic Indian texts, and scriptures. Apart from this, it has an awesome multitude of Atlas and dictionaries in various languages. Genre of books ranges from science to astrology to astronomy to epics, history, dictionaries, and many more preserved from a long period of time.
Go on and add Bhadariya library in your bucket list of places to visit in Rajasthan!
Sign Up now and get the latest travel updates from Tripoto straight to your inbox!
Think we missed out on something? Tell us about it in the comments below. Or write about it here on Tripoto and earn Tripoto Credits!