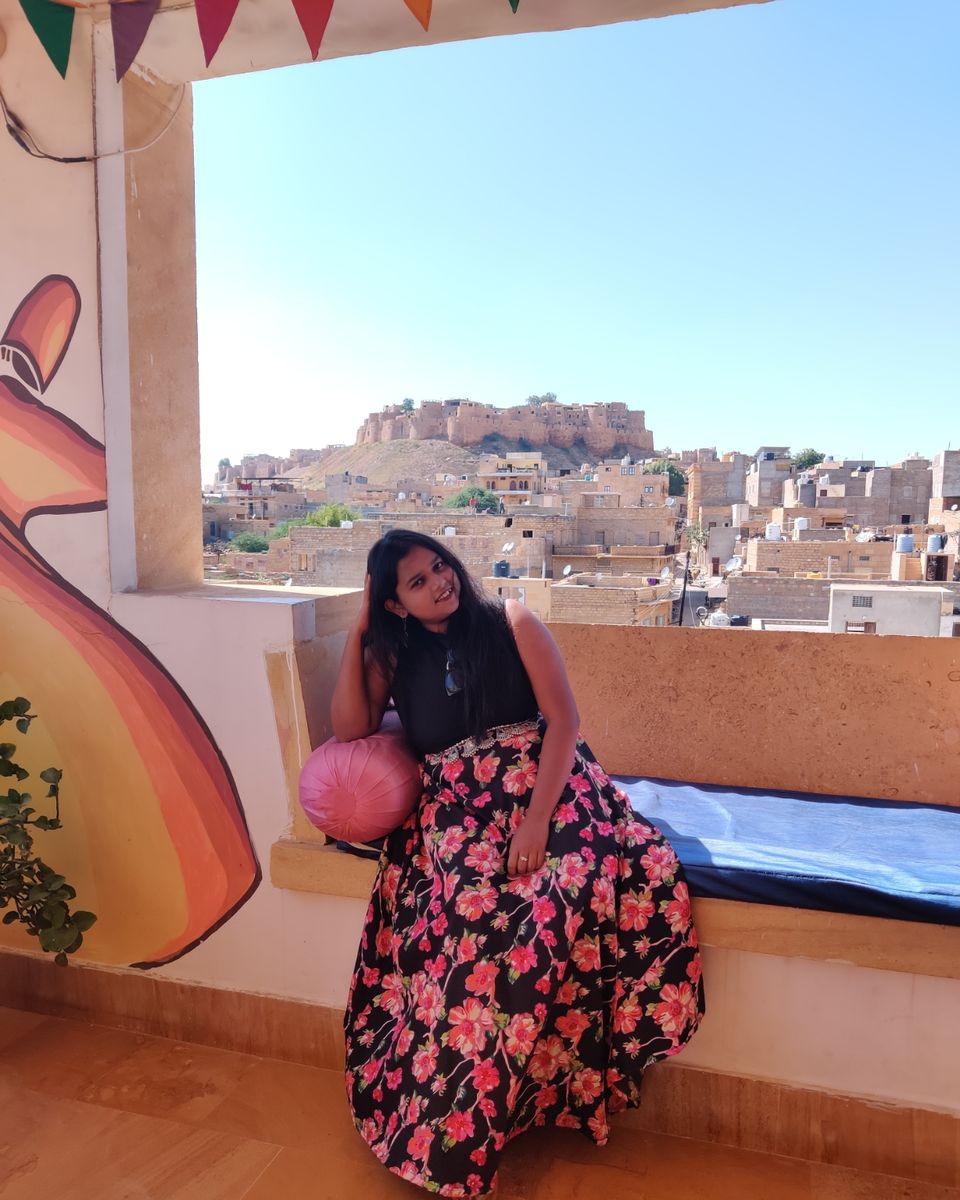 I visited mystic Jaisalmer on my recent trip to Rajasthan. Reached mystic around 7 am in the morning and was greeted by the staff. The owner Mr Ashraf is a true gentleman!
Met him during our breakfast for the very first time. It is honestly very rare when the owner interacts over food with the guests. Also the lovely hospitality and the warm smiles that we received from him and his girlfriend just made us realise that mystic would be the best place and the closest to our hearts indeed.
The rooms were extremely clean and the staff were friendly.
During breakfast in the first we had from hocus pocus!! The name is magical and so is the view from the place.
We had puri, sabji, masala omlette, pancakes and had a scrumptious meal.
The lunch was also amazing ! We had chicken curry and rice. Nice and authentic. Time flew by sitting on the roof top which gives an amazing view of Sonar Kella!!
In the evening we had cold coffees from chaisalmer! It is a cafe in mystic hostel itself.
A place to just sit and chill !
Dinner was pretty rajasthani style with curry pakoda. It was heavenly.
The next day we had to leave jaisalmer but mystic has left a big impression in our hearts and minds.
Highly recommended.