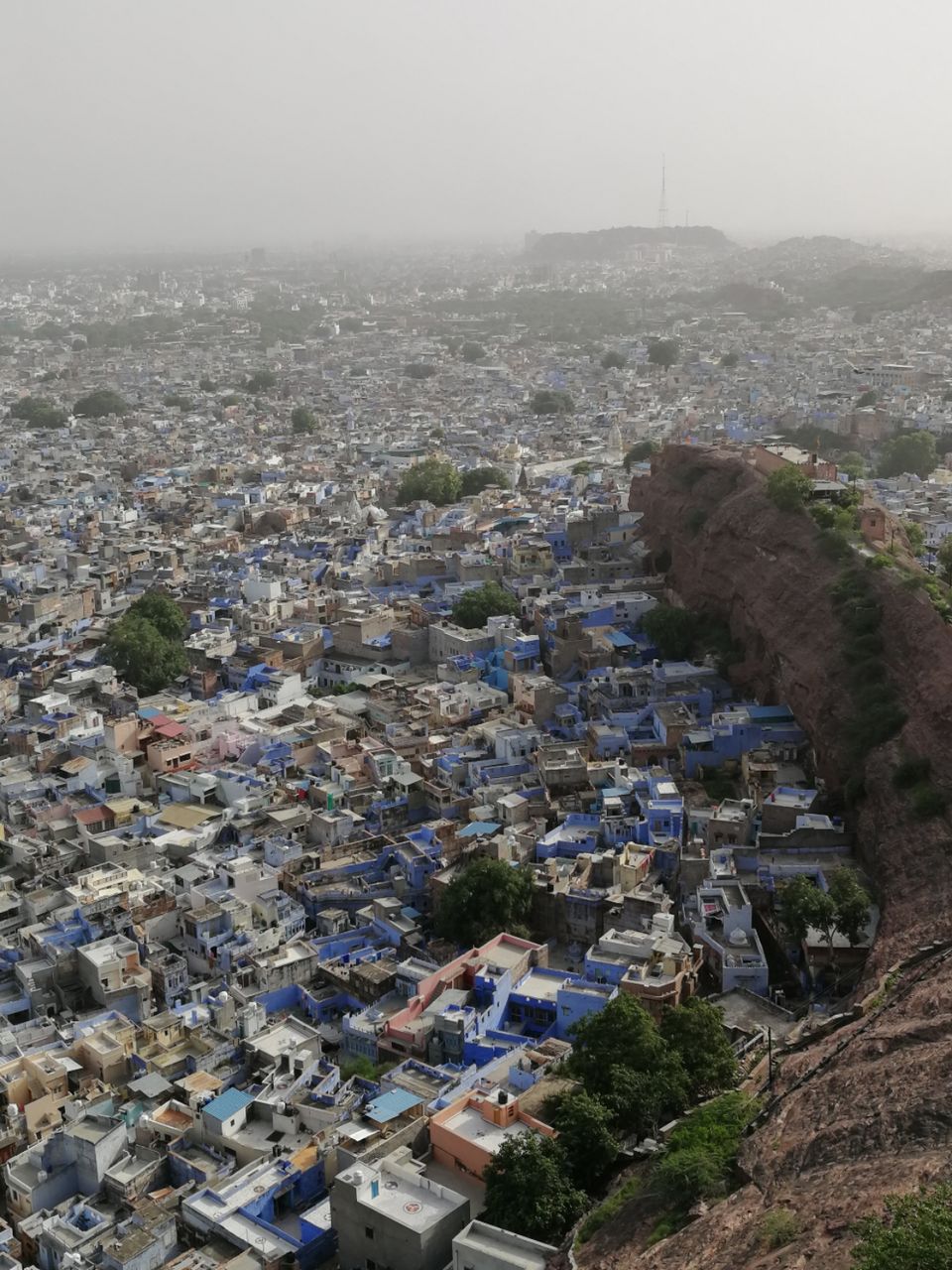 Story of First day -1/08/2018
It was 8a.m. I reached jodhpur @bharat.ak and @inzi36 picked me up from station. We zipped through the city under the red morning sky to reach home...
After some time we were welcomed with typically spiced "Rajasthani Thaali" (trust me i would never eat those veggies if cooked in any else way) after having lunch we decided to set out to explore the city...sun was harsh and it was a typical suncity kinda day..we were on our bikes arun and kailash joined us in way..
It was 2p.m. we reached "Mehrangarh Fort" such a giant structure with beauty of an angel...The "Jwala Mata Temple" at other end of fort offers great view of the Blue Heaven..It took us around 3 hours to explore the whole fort..
After that we left for "Jaswant Thada" which is five minutes walk from the fort. Temple along with the lake is a calm place with serene views of the city..
After resting and clicking pictures there for sometimes everyone decided to set back for home..
On way back home I was not feeling good as it was just an hour remaining for the sun to set and it was on the top of my list so we again took a U-turn and went to "Masuria Hills" this park situated on a hilltop is supposed to give sunset goals but unfortunately due to sand storms the sun just disappeared early but we quite enjoyed being there...
There after we left for home markng ticks in my itinerary list...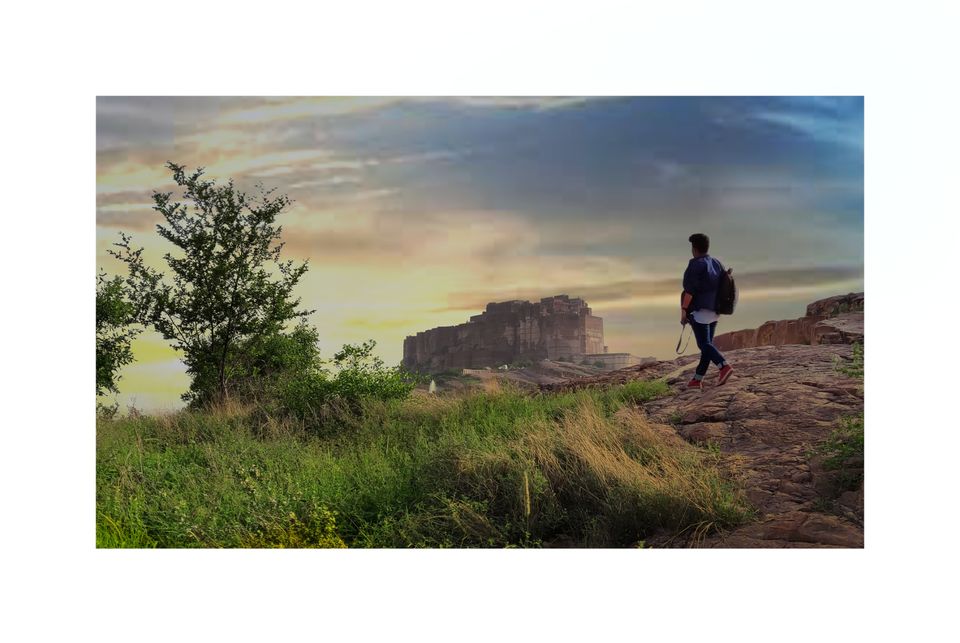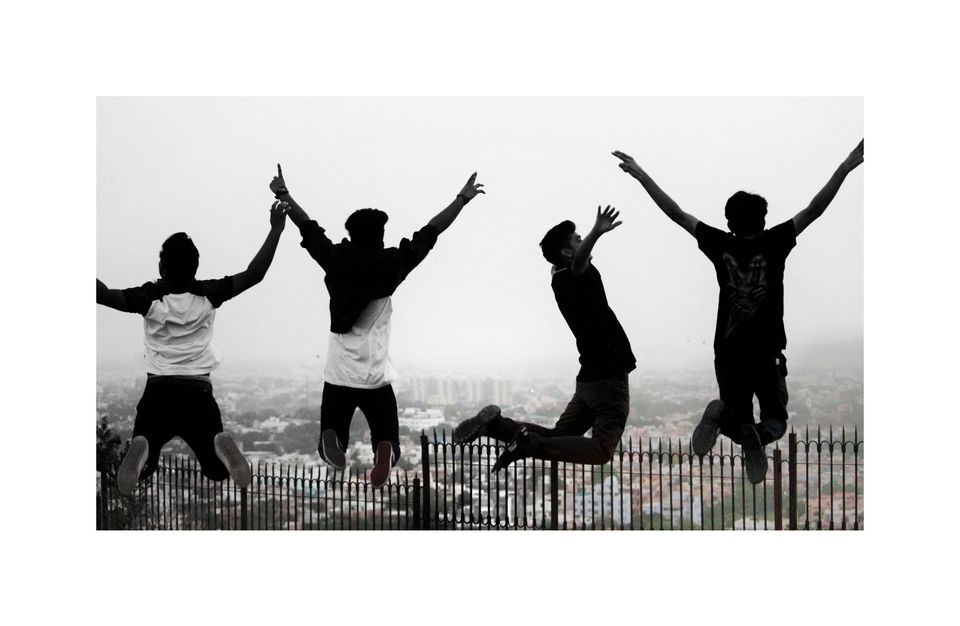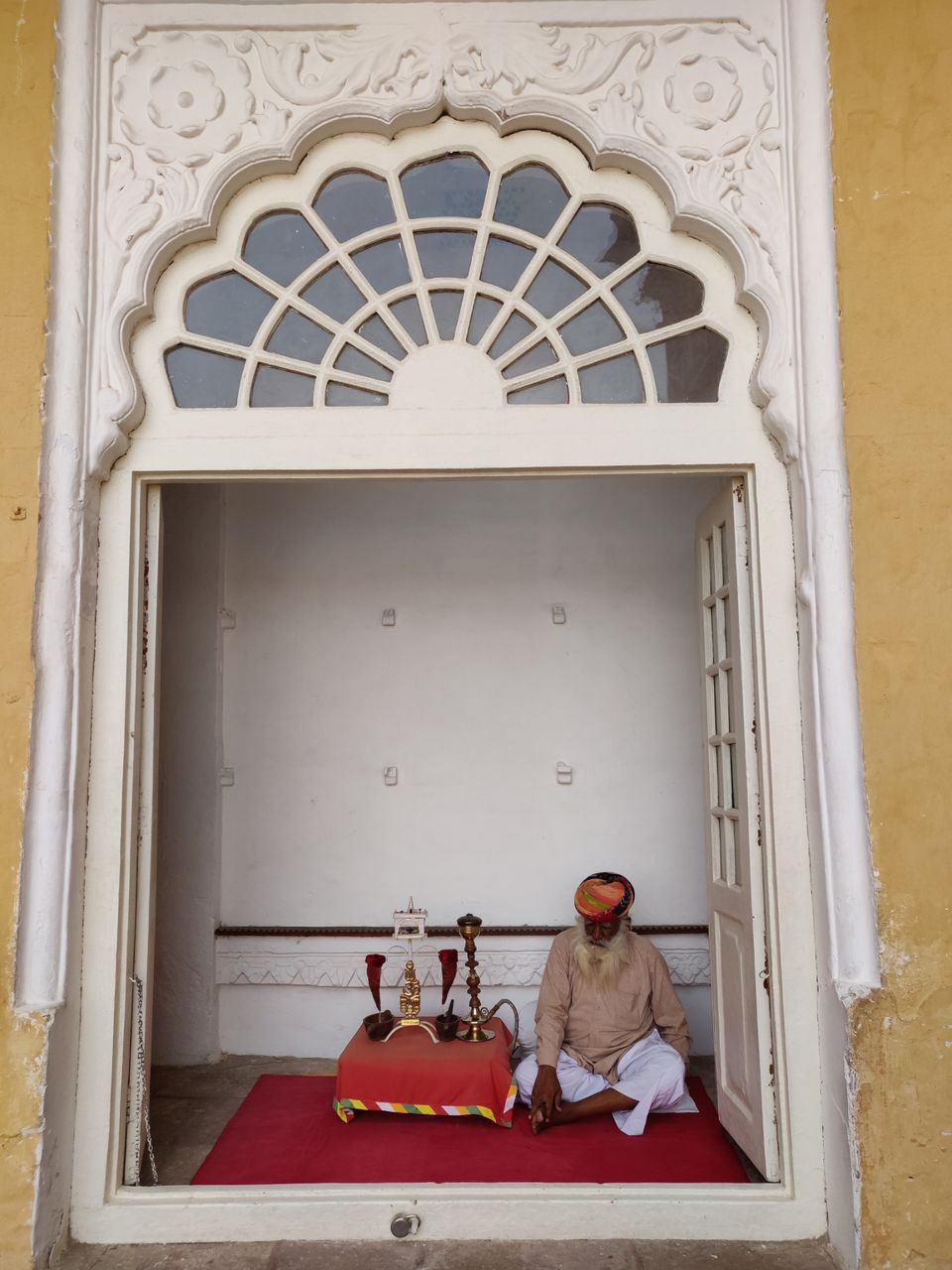 The final day.. 3/08/2018
So after enjoying late night on engagement day(day 2nd) everyone woke up around 9 a.m.
We decided to visit the remaining places on the list. As food walk of the blue city was Still in undone so we left home without having breakfast. Since it was too sunny outside we decided to go in a car..few minutes later we were moving through the city with full loud punjabi songs on play.Hungry us drove to "Surya Namkeen" one of the most renowned shops in Jodhpur. We got ourselves mirchi vada and samosa with a packet of bread and cold drinks and then headed towards "Umaid Bhawan Palace" situated on the verge of the city it is a majestic hotel with vintage beauty. We sat in the garden lanes alongside road and had our breakfast (even a great foodie can eat only one vada and samosa ).
Then we went inside and had a look at vintage cars museum and the huge palace.
After that we left for "Mandore Garden" such a large park with great treasure of history and nature.It's also a kind of short trek uphills and downhills for the remains of fort on the hilltop.It took us around two hours there,and then at 5p.m we were leaving for "Kailana Lake" which is water resrvoir for the whole blue city. An evening besides the lakeside and the view of the sunset in the black waters of lake was best gift to eyes..we stayed there for around 6:30p.m. and then started driving back to home on the serpentine road along the lake side.
Thought of going back kept everyone in silence and 15 minutes later we were at home packing our bags to leave the city. "But in our bags we had the lifelong experience, the memories, pictures and the promises to keep in touch with each other....❤"