Few pages of Kerala diary must be reserved for Varkala Beach. A must go place for beach lovers. This beach is less explored and majority of population on the beach comprised of foreigners.
Cliffs contiguous to the sea adds a unique flavor to this beach. Sunbathing, swimming, paragliding, parasailing, this place offers you a bouquet of activities to do to make your vacation a perfect one. Even if you are not indulging in any of the activities, your time flies just by gazing at the beautiful landscapes around you.
Let its images speak the rest.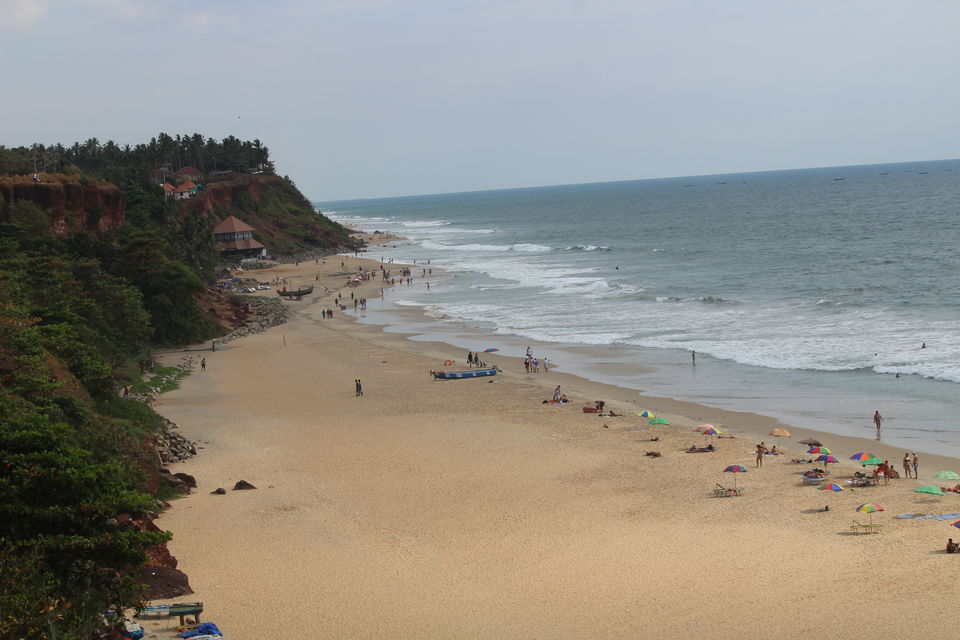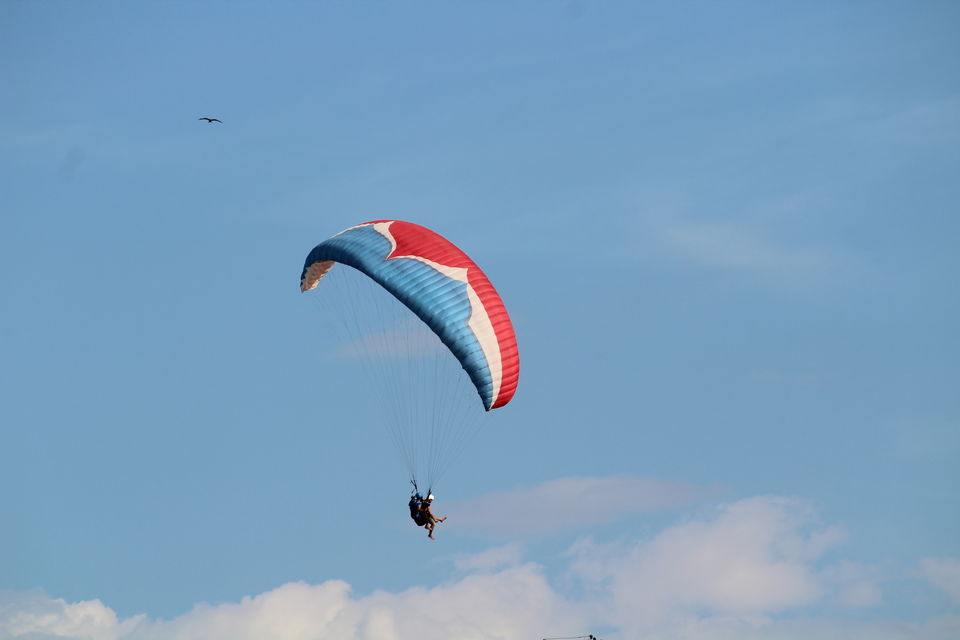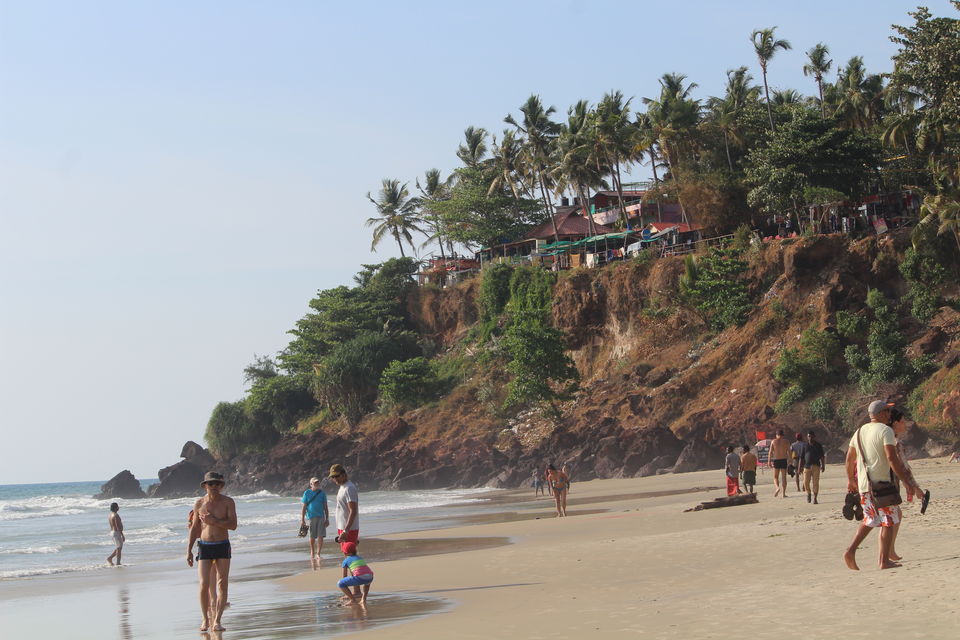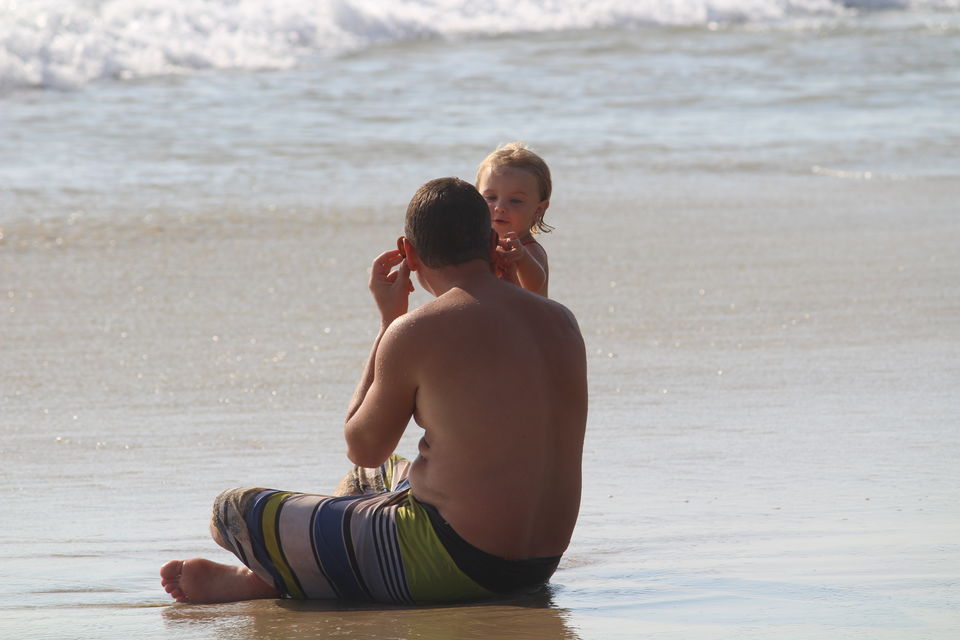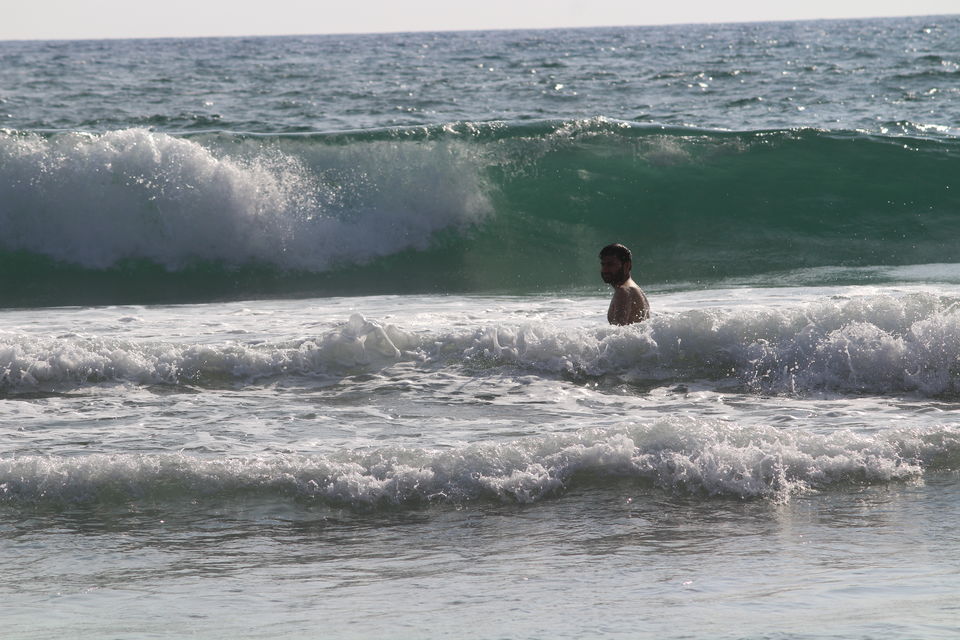 After Varkala Beach, an evening at Kovalam beach!! Gazing at sea waves, listening to the sound of splashing waves, getting caressed by cool breeze and chit chatting with love of my life.....an evening one would long for!!! Reification of a romantic evening!!
Next morning we headed towards Kanyakumari. We visited Vivekananda Rock Memorial, place where Swami Vivekananda is said to have attained enlightenment, Thiruvalavur Statue and Kanyakumari temple.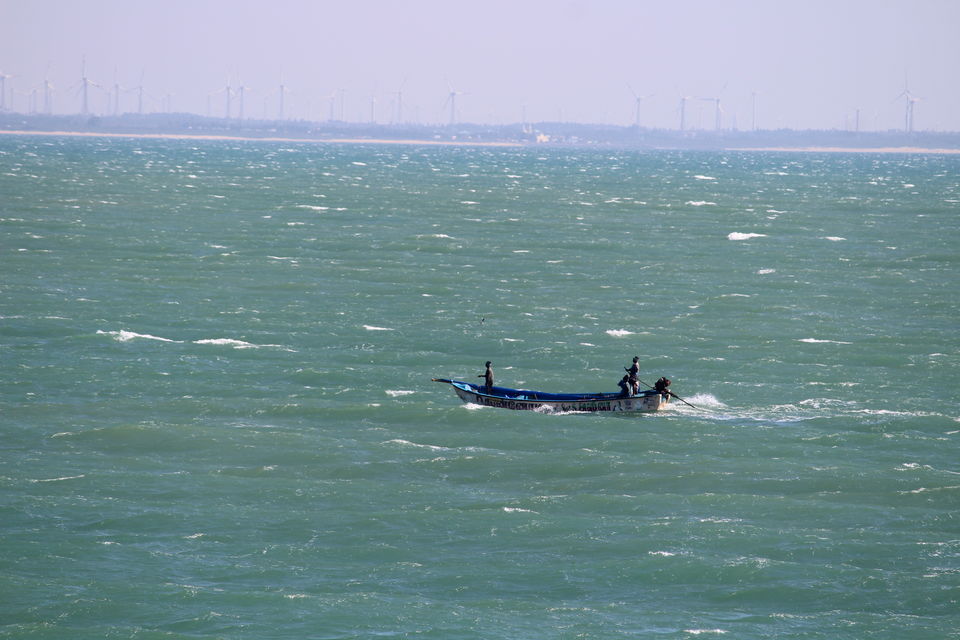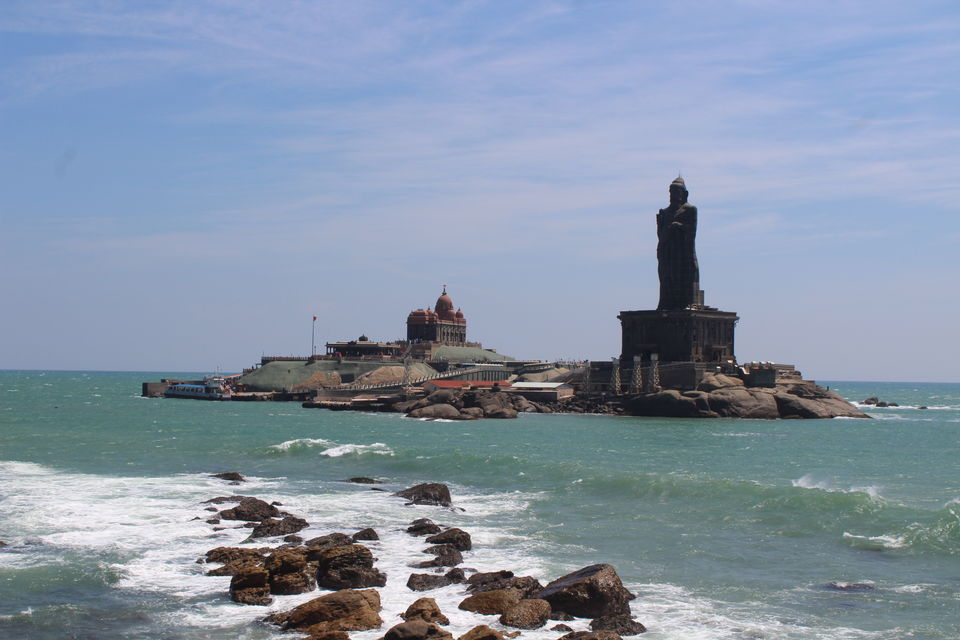 While returning from Kanyakumari, we stopped for spectacular Poovar Island. It was not included in our checklist but on our guide's suggestion we went for it. Had we not been there, we would have missed the jewel in the crown. If you are a camera lover this place is meant for you. I bet your camera would not sit idle for a single moment. You are bound to get mesmerized by its flora and fauna. Even Kingfishers had got freedom from bottles and were busy satiating their own thirst. The sound of rowing boat and intermittent birdsong were adding music to the tranquility of the place. Golden beach is one of the highlights of this place. This beach is privileged to embrace Arabian Sea with one arm and Neyyar river with other.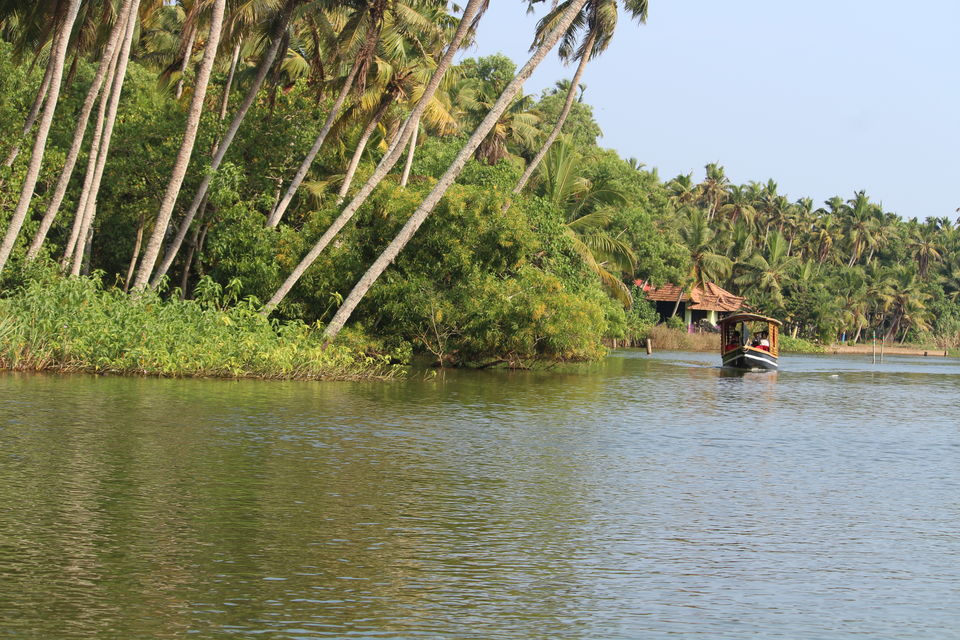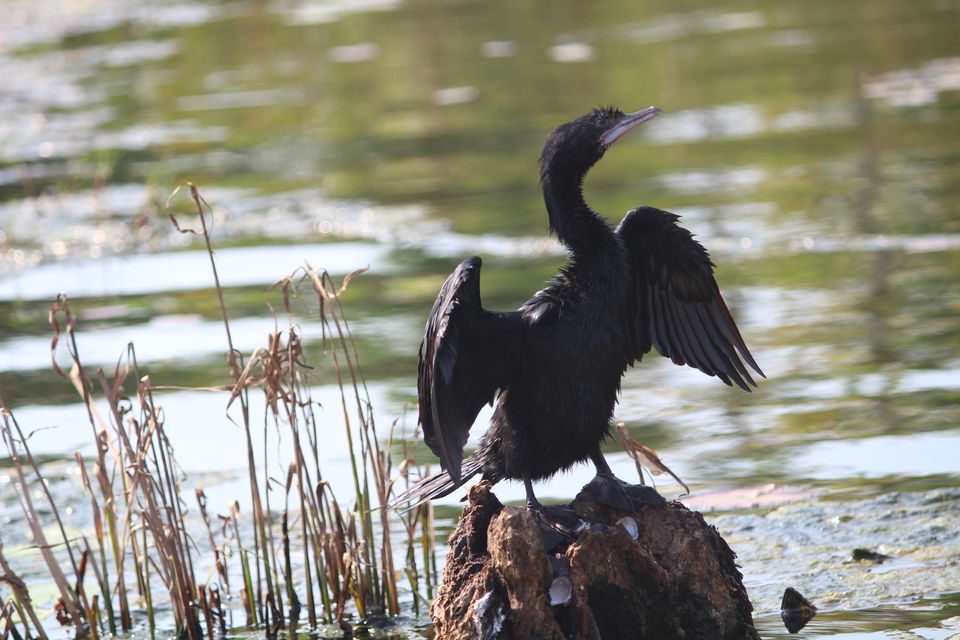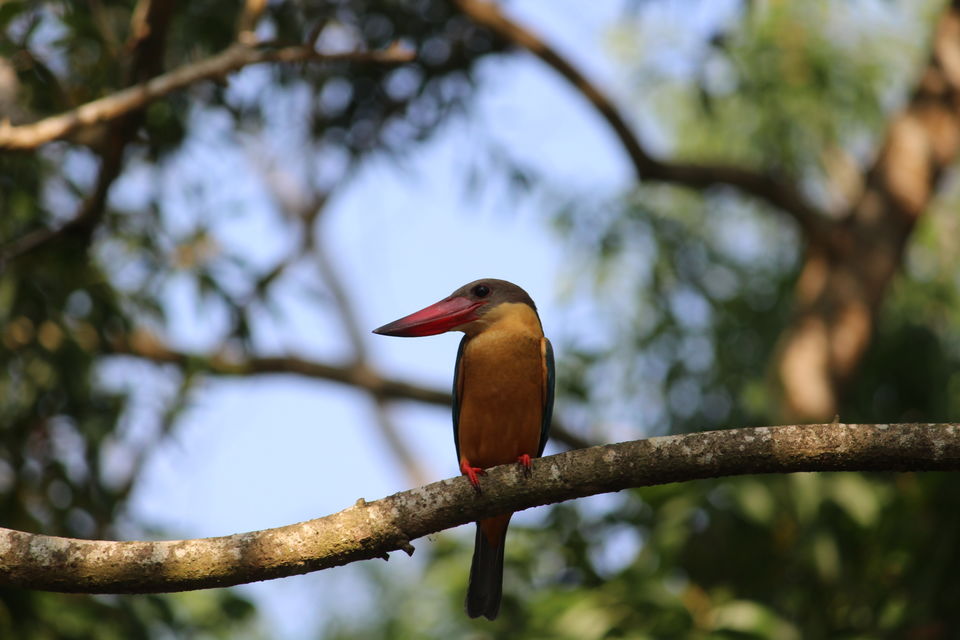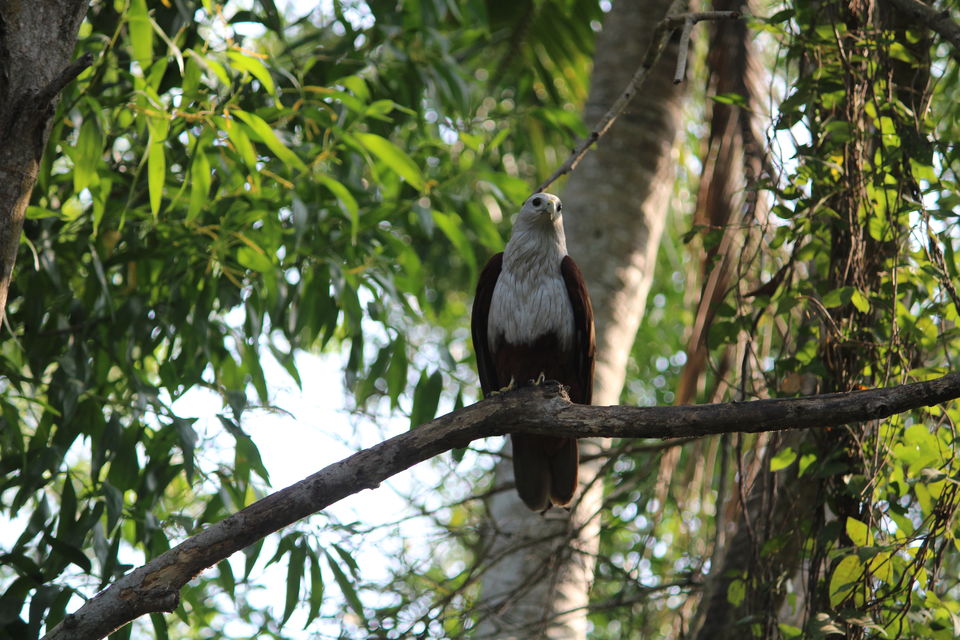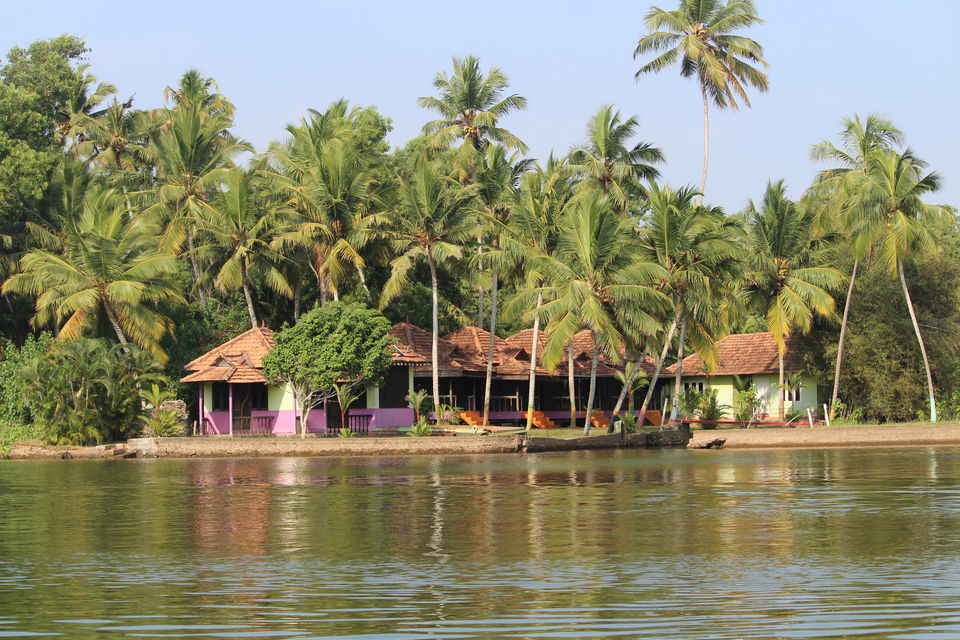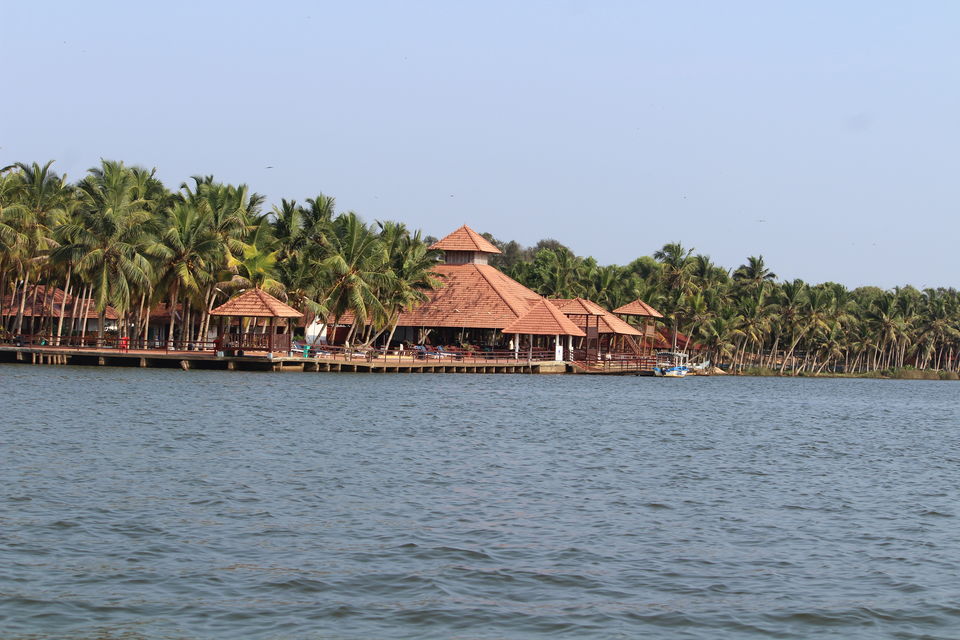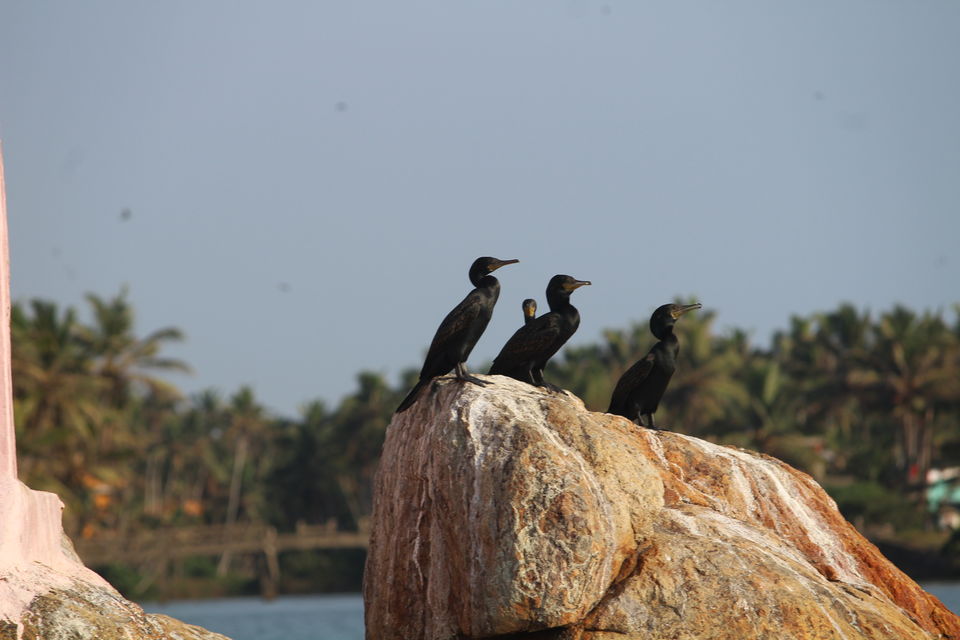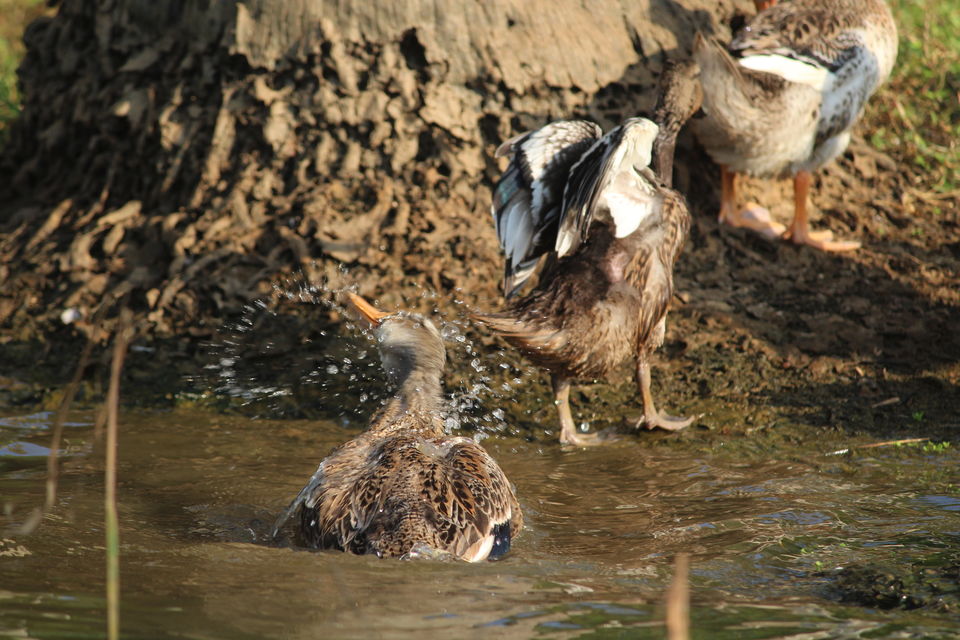 Last Day in Kerala: We had planned a darshan in Padmanabhan Swamy Temple on last day of our trip. But as they say Man proposes, God disposes, same happened in our case. After we returned from Poovar to Kovalam, we received news that next day Kerala would observe a complete bandh and so would our plan to visit Padmanabhan Swamy Temple. Our best-laid plans went astray. Somehow we controlled our emotions and decided not to cry over spilt milk and write the last page of our Kerala diary with great energy and zeal. Lighthouse beach and Hawah beach were seducing hydrophilic molecules in our bodies. Arabian Sea was calling us and we plunged into it.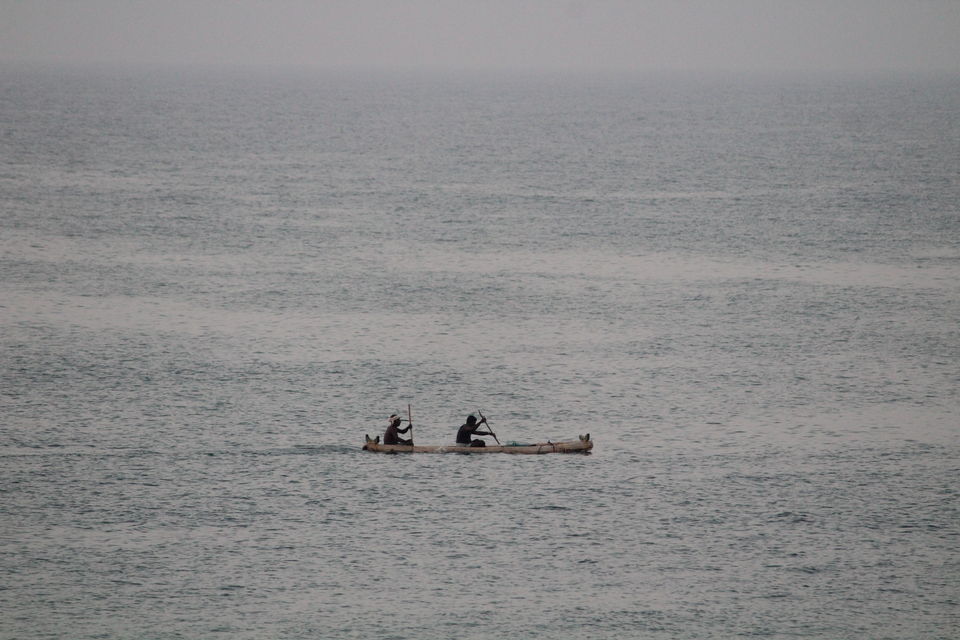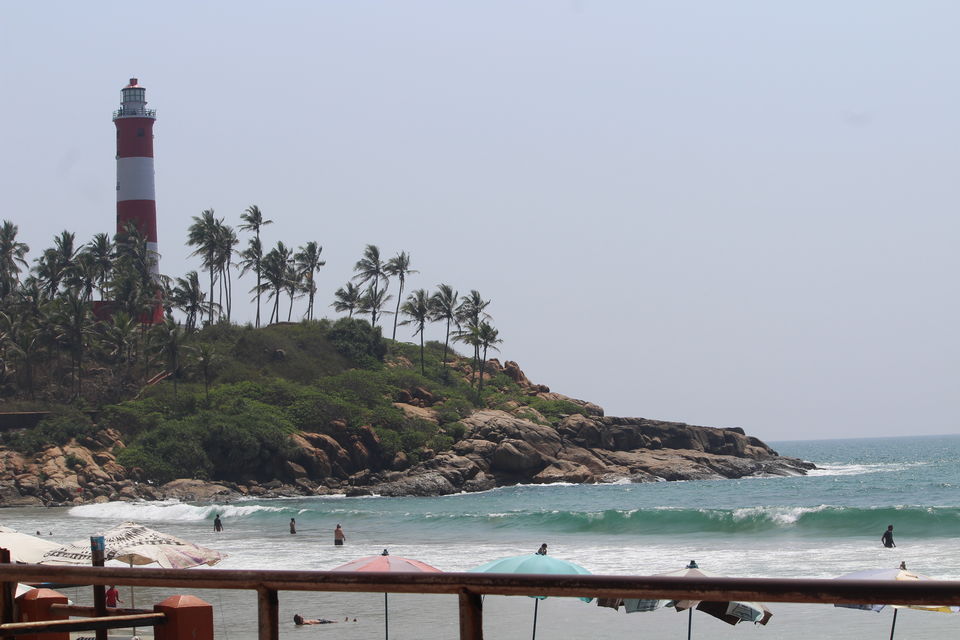 One extra mark to Varkala beach owing to the scrumptious lunch that we had there. Restaurants in the vicinity of the beach serves amazing food at reasonable price. It was a surprise for us. It was so good that we kept talking about it during rest of our trip.
To sum up, you can enjoy lake, backwater, river, sea, beach all at one place in Poovar.
Word of advice: Exhibit your bargaining skill shamelessly. Don't get fooled by agents over there, like we did.
Finally time had arrived to bid adieu to Kerala.
Moments spent in Kerala are memorable and will be cherished for rest of our life. A perfect start to year 2017!!!