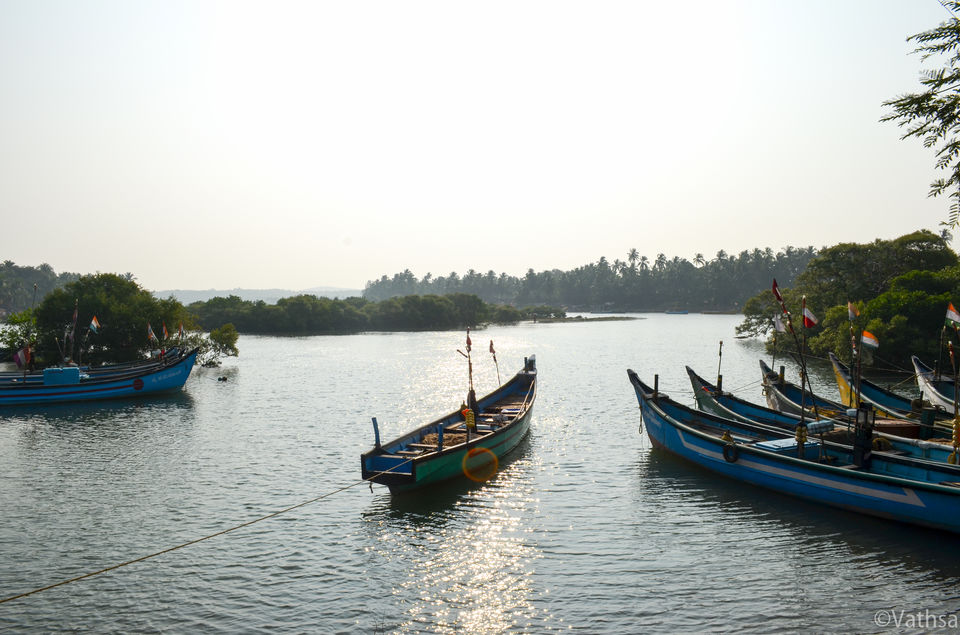 U must be thinking, Beach trek...? That's not right? Who will trek in the beaches.? Well, Yea.. This one was not the regular mountain hiking. This one was different. Whole day you walk on the Beach, find a camping location by evening. Play in the beaches and rest on the laps of mother nature.
It was 7.30 in the morning when we reached Kumta. We took RTC bus from Bangalore previous night. It was totally unplanned and none of us knew whats next. Crazy right..!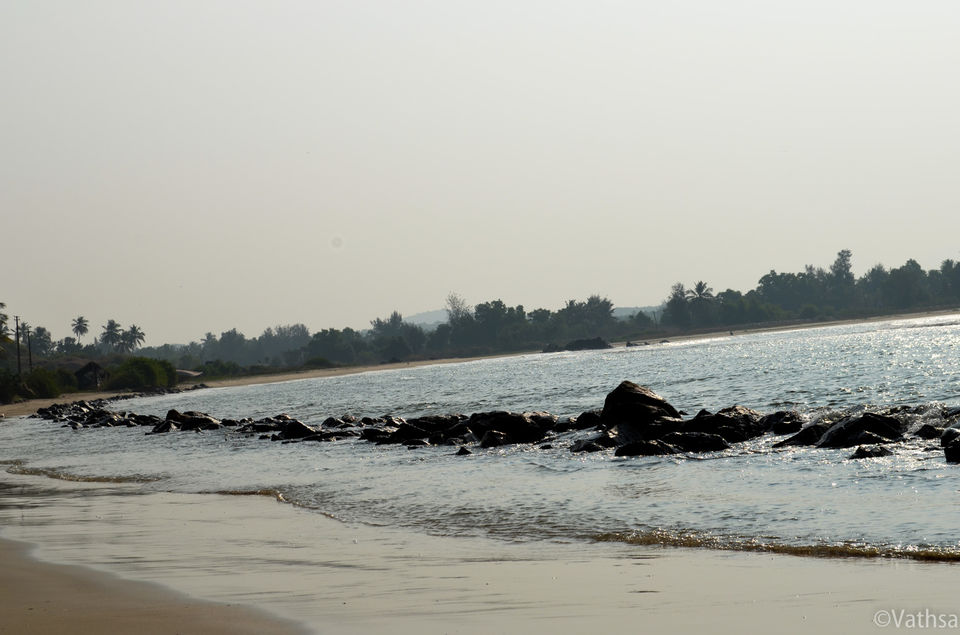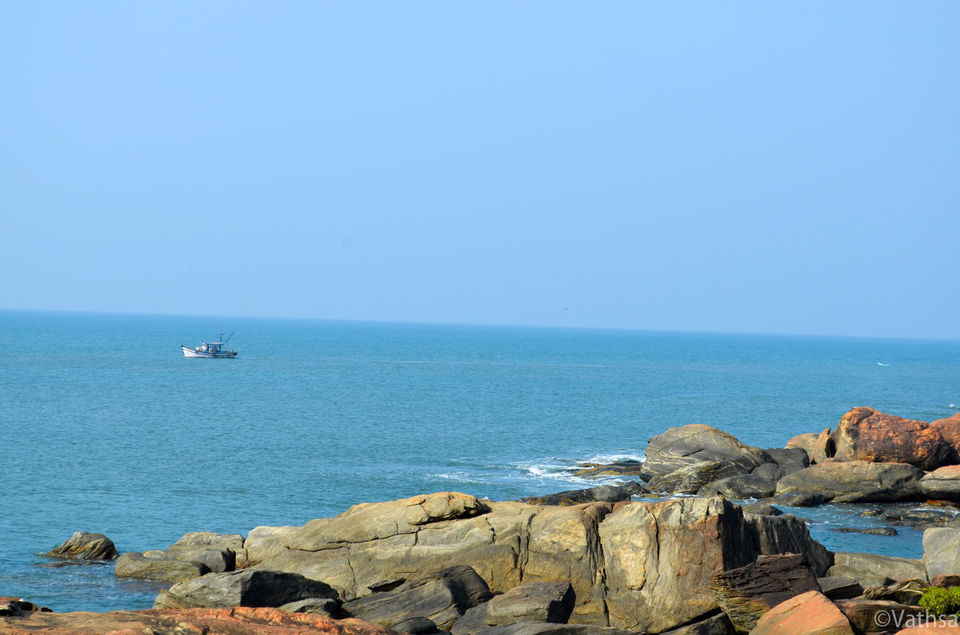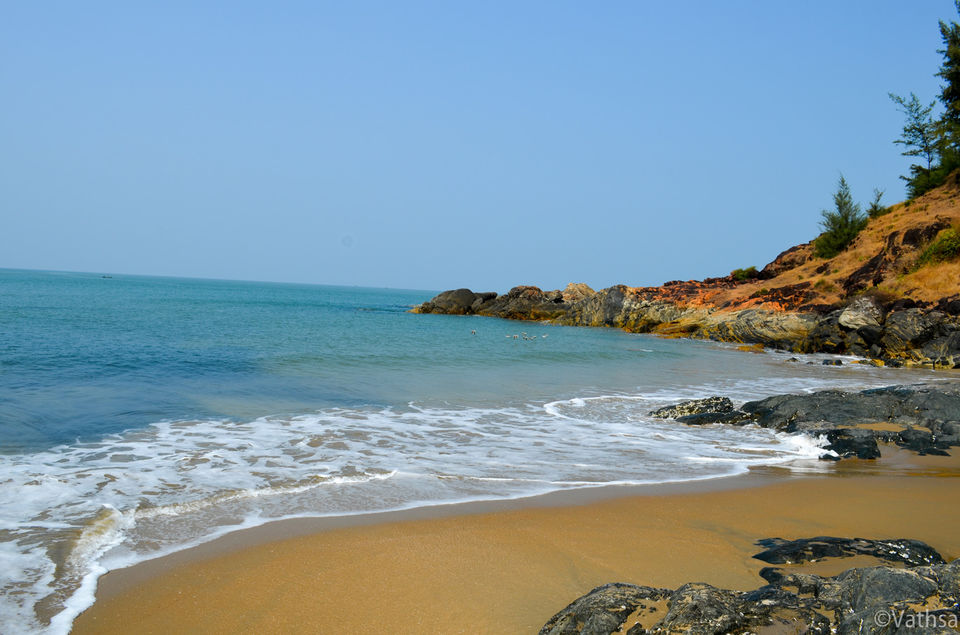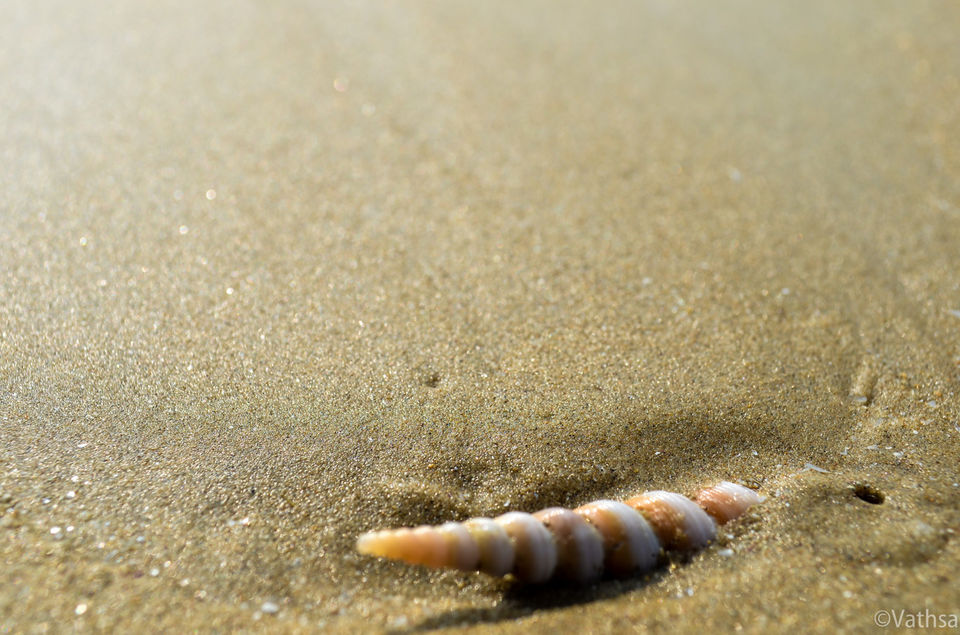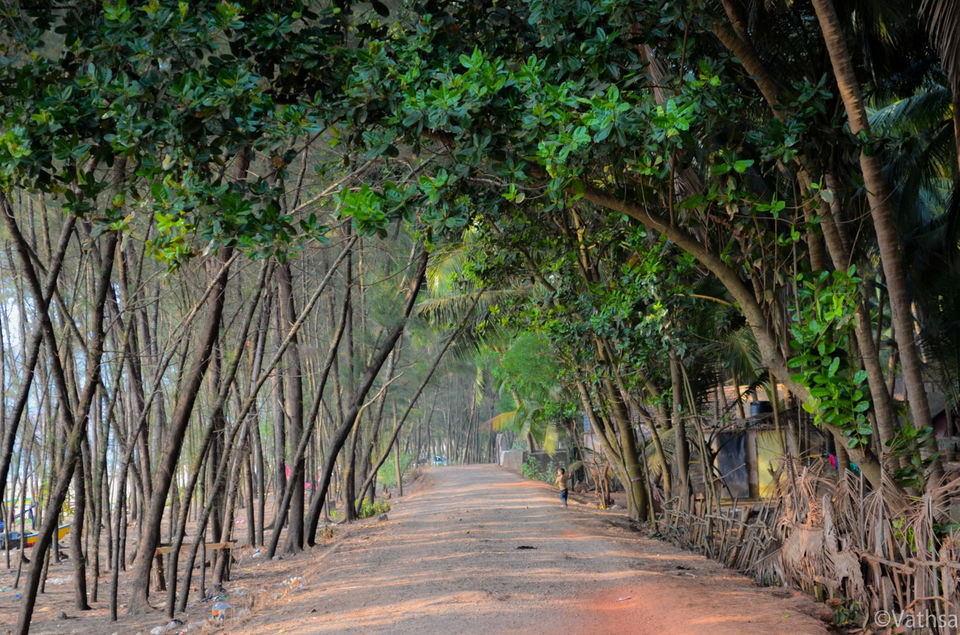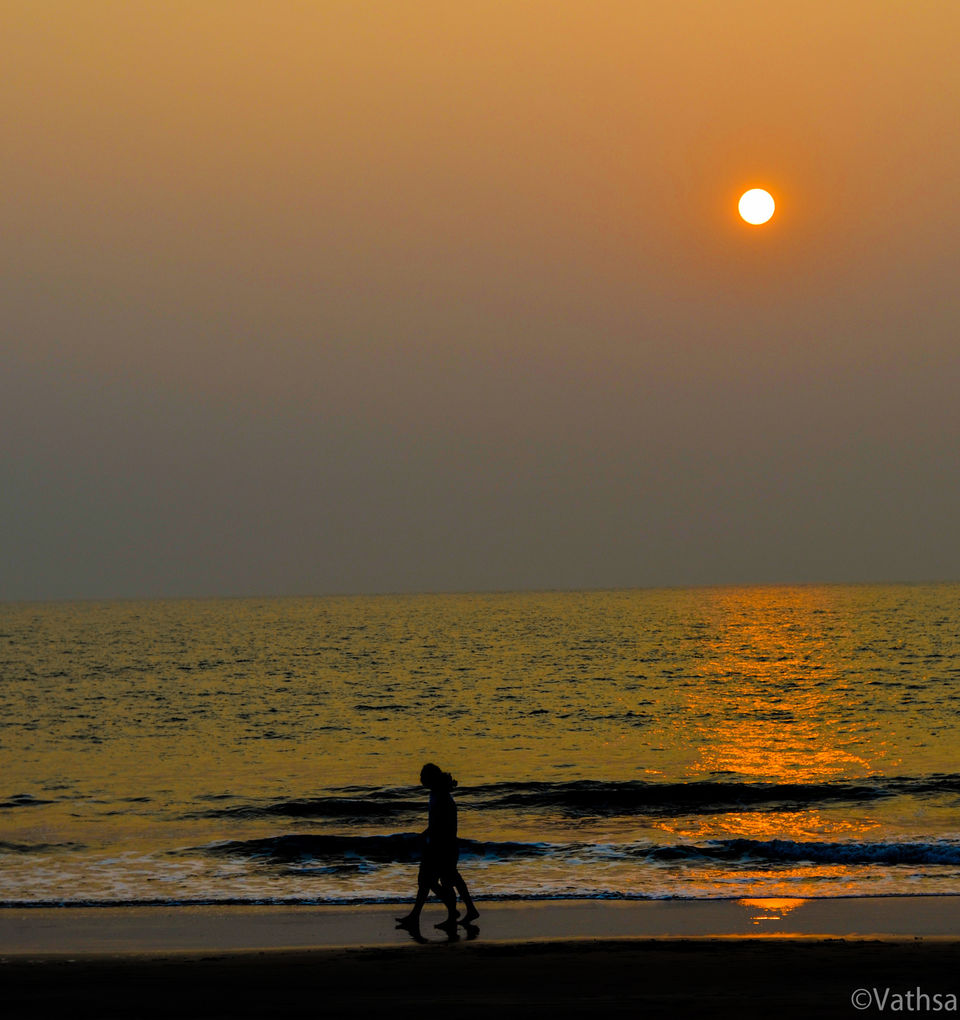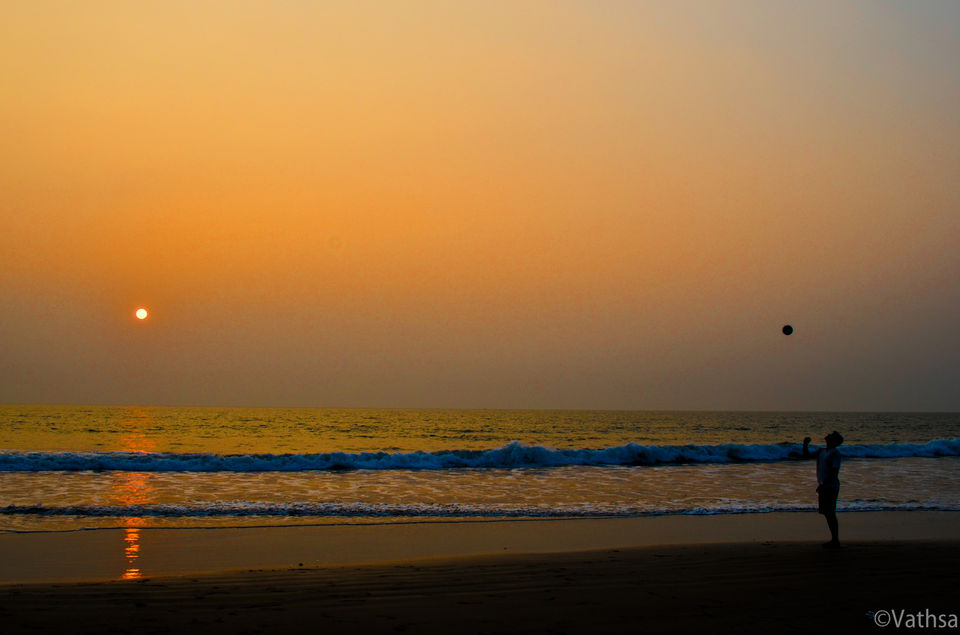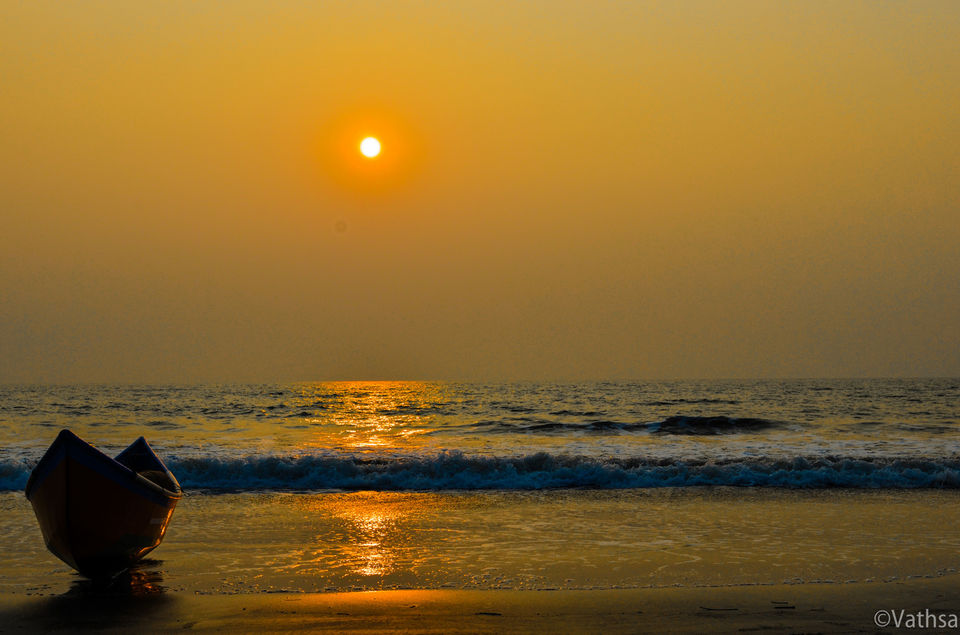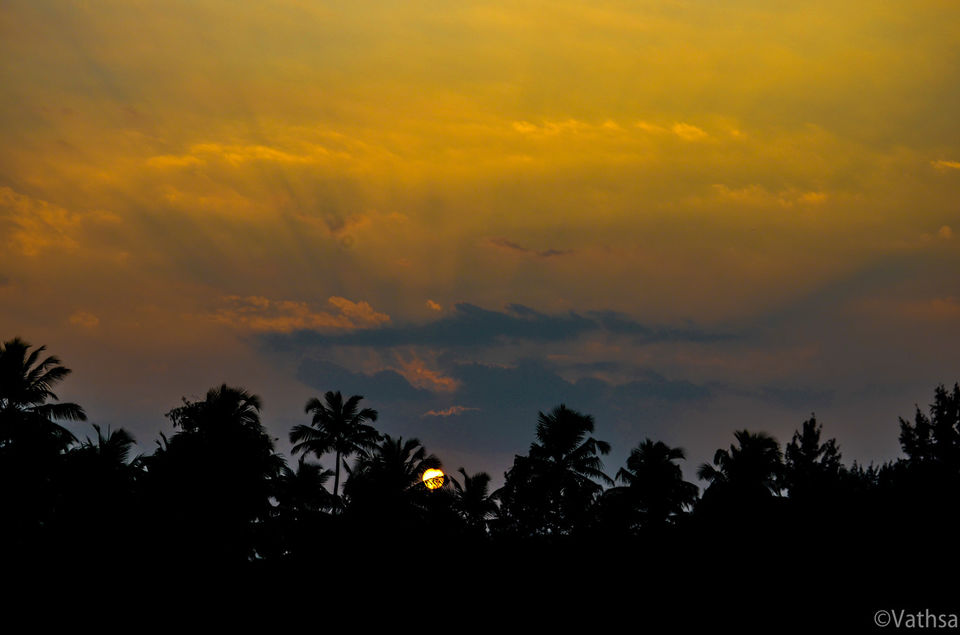 We freshen up in a public washroom and had a nice breakfast in near by hotel. It wasn't hard to find out Kumta beach. Vannalli beach of Kumta is around 6km from Kumta bus stand. We had decided not to take any kind of support from Wheels for next 3 days. So, We decided to walk though you can hire a auto or something to reach the Vannalli beach.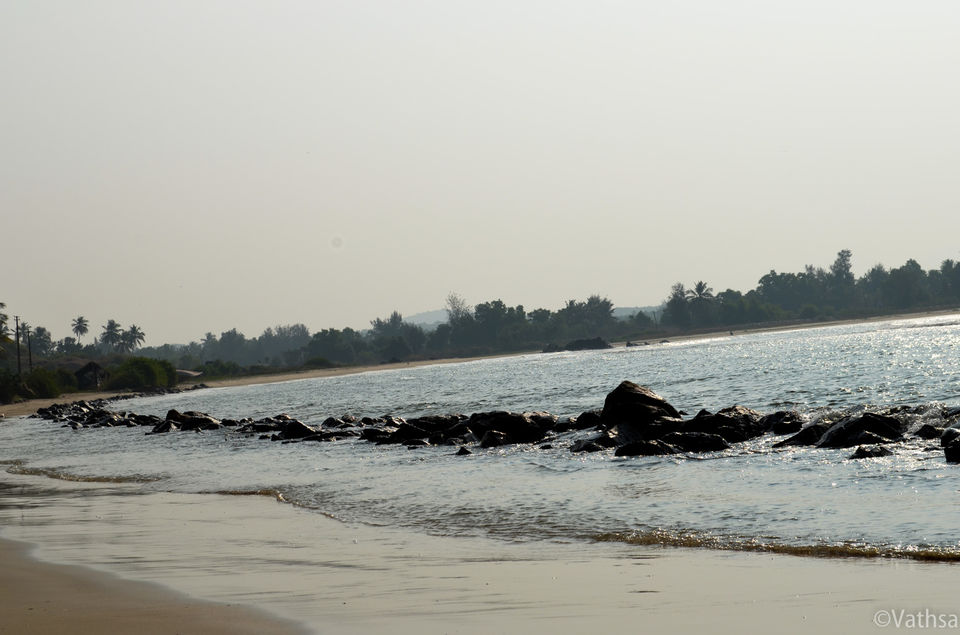 We reached beach.. Whats next? Walk towards Gokarna.. Which direction.. No Idea..! We asked two three local people for the direction. Everyone suggested us to take bus route. Of course that was fast option but we were in no hurry. Finally technology helped us. Used GPS to know which direction we have to walk.
Karnataka has around 300Km of coastal line. Kumata to Gokarna is just 30Km of it. As you start walking you will start getting new villages. New beaches. I had to use google maps and GPS to know the name of most of the beaches.
Landscape was beautiful, From top, the burning sun. The never ending roar of the ocean. Coconut trees. A fishing ship at a distance.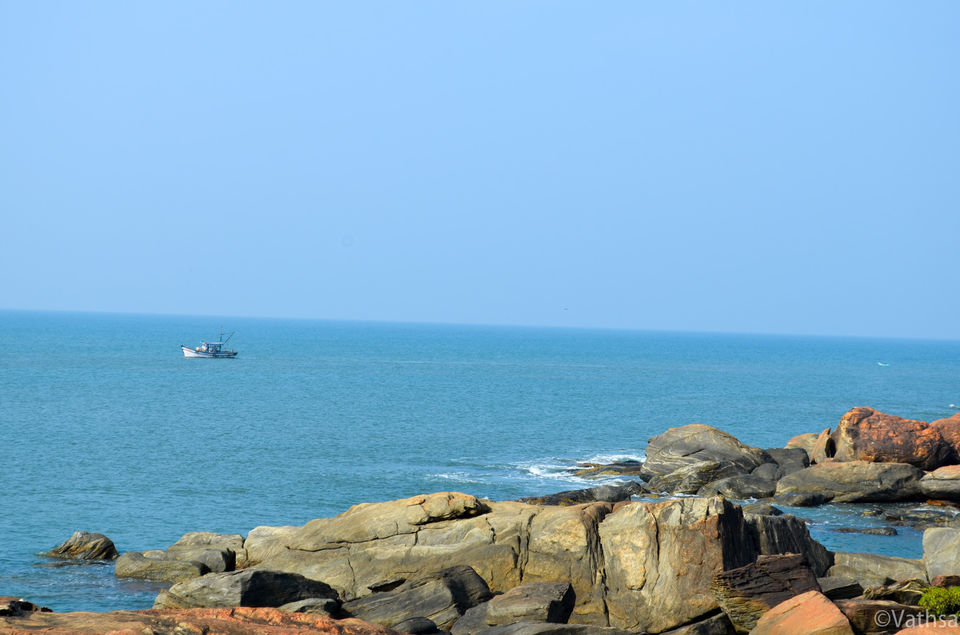 We had to depend on nearby village homes for fresh water to drink. Though each of us 2 Ltr bottle each, It was not enough. People were very friendly.
We visited a nearby village for lunch. Village did not have any hotel. We had to settle for couple of bananas and buttermilk.
We headed back to beach and towards Gokarna. We decided to camp up in Nirvana beach before sunset. We had enough time to put up our tents, find some firewood, Play in water for sometime and to capture beautiful sunset.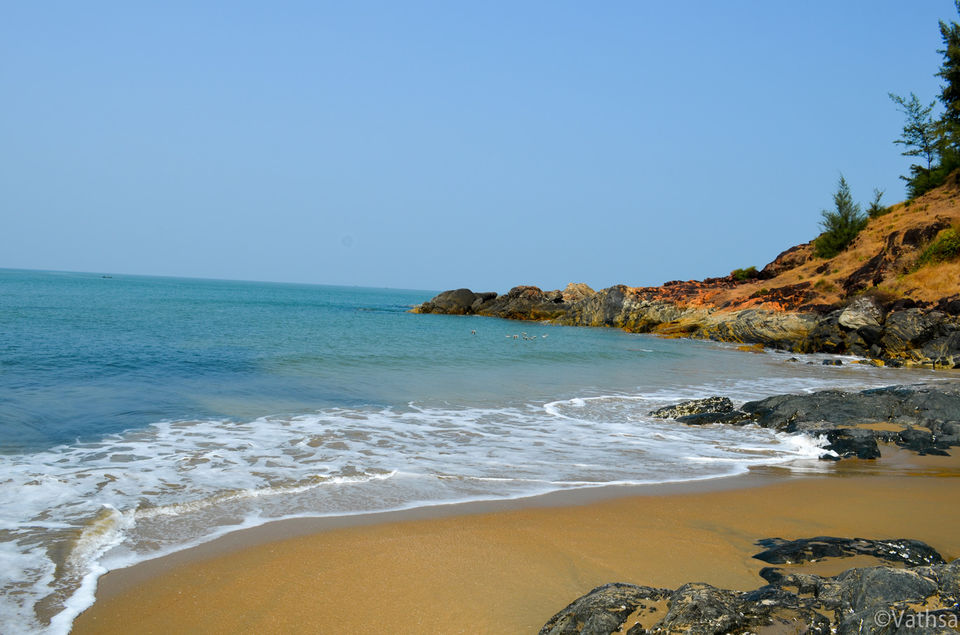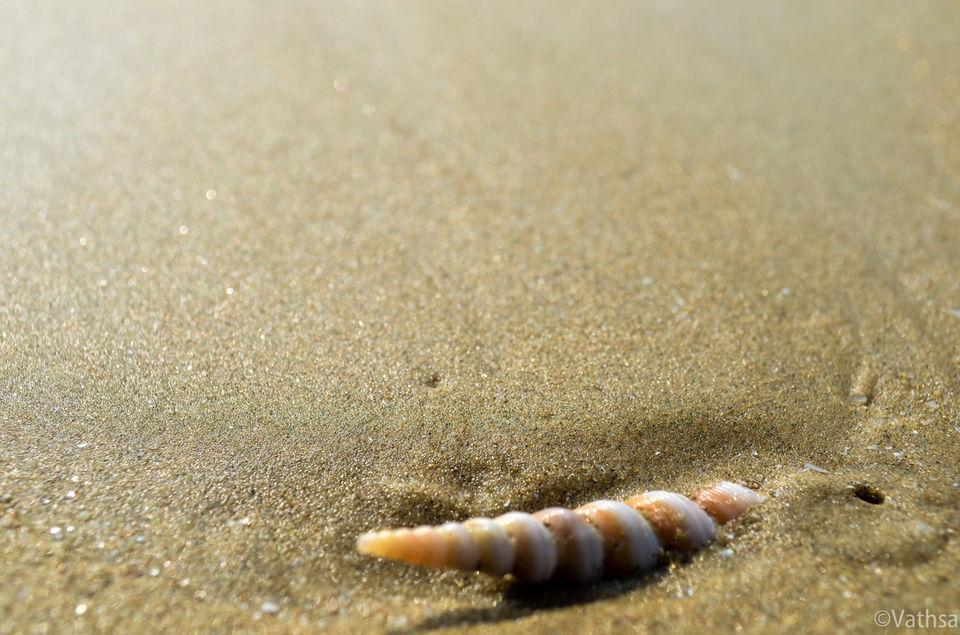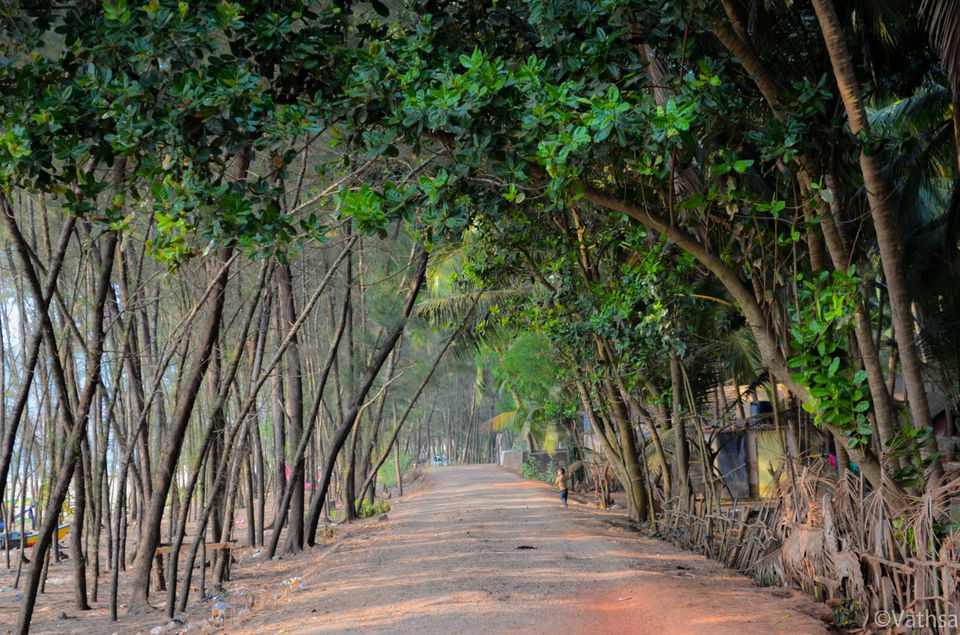 The sunset was beautiful. The setting sun had painted the sky with vibrant and different shades of red orange and yellow.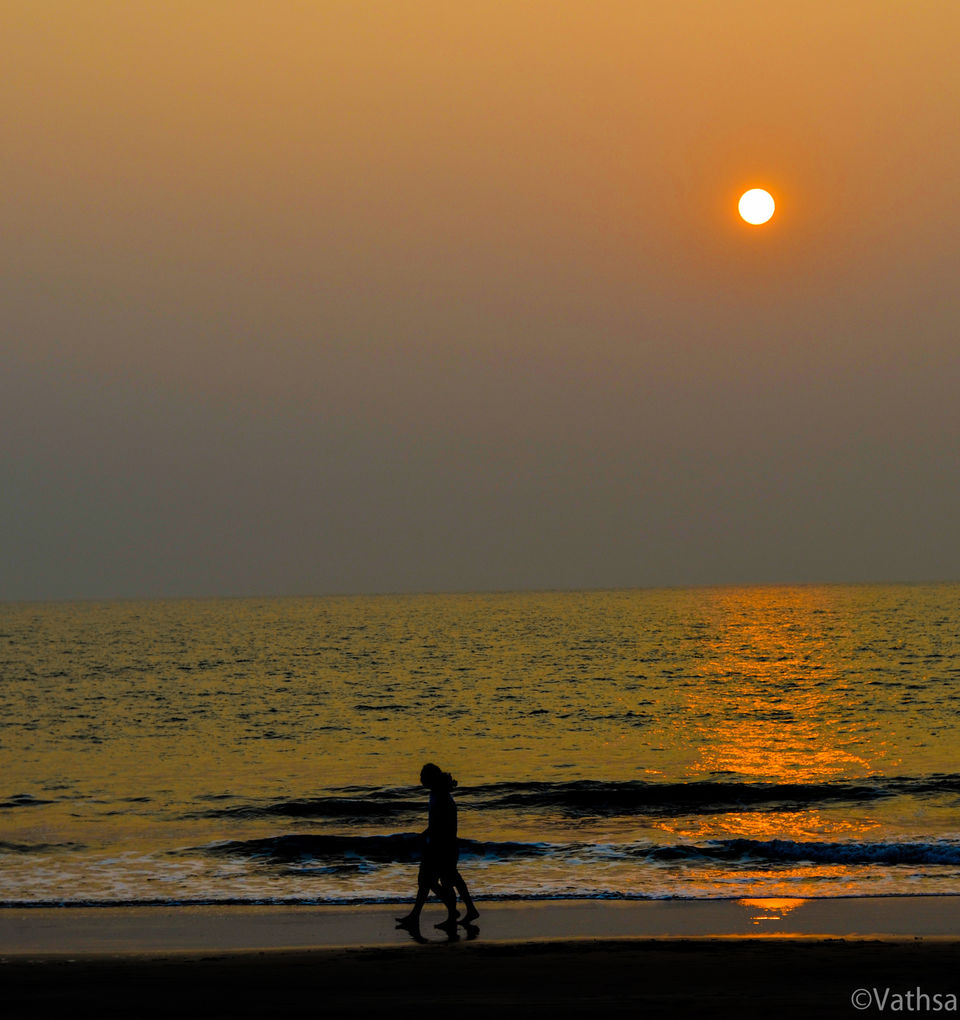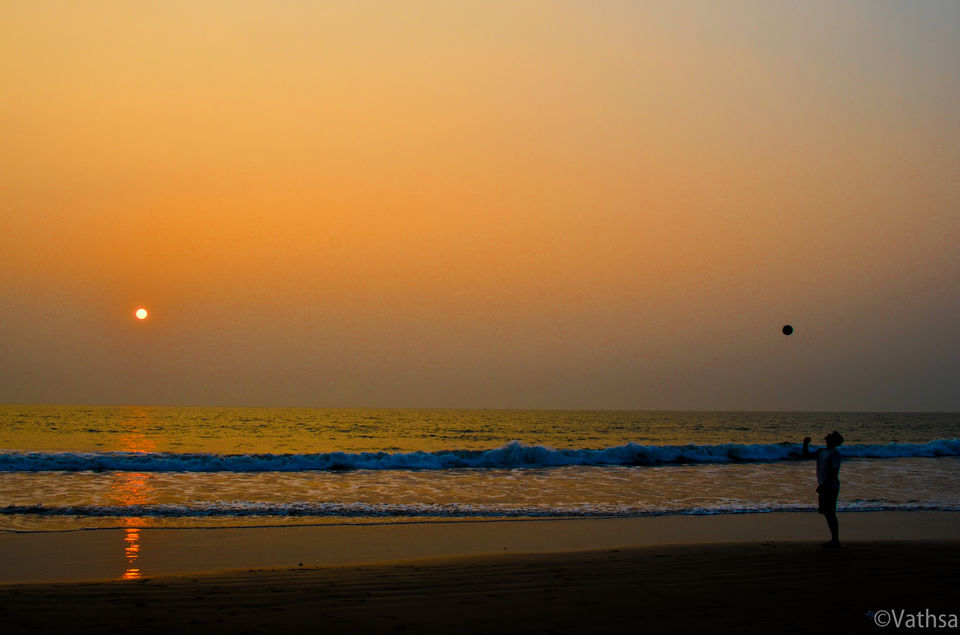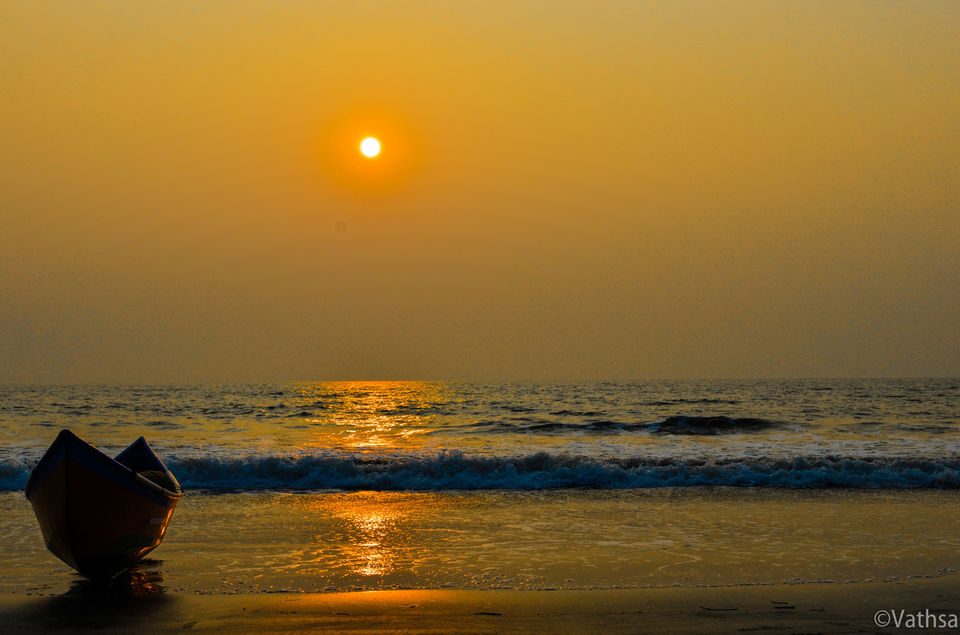 Cooked instant maggi noodles for dinners and spent sometime in beach before sleeping. Maggi was delicious for our hungry stomach.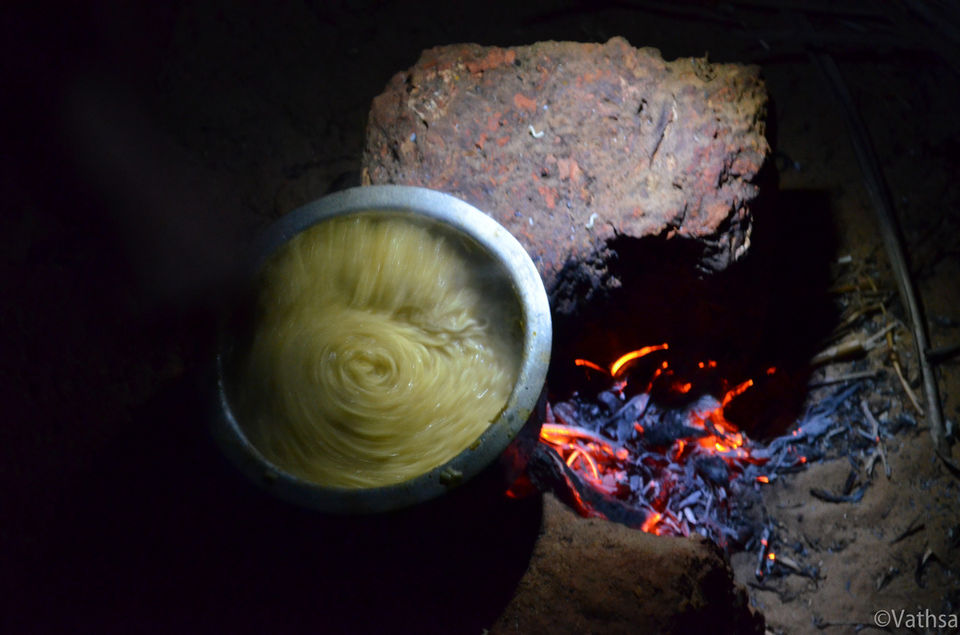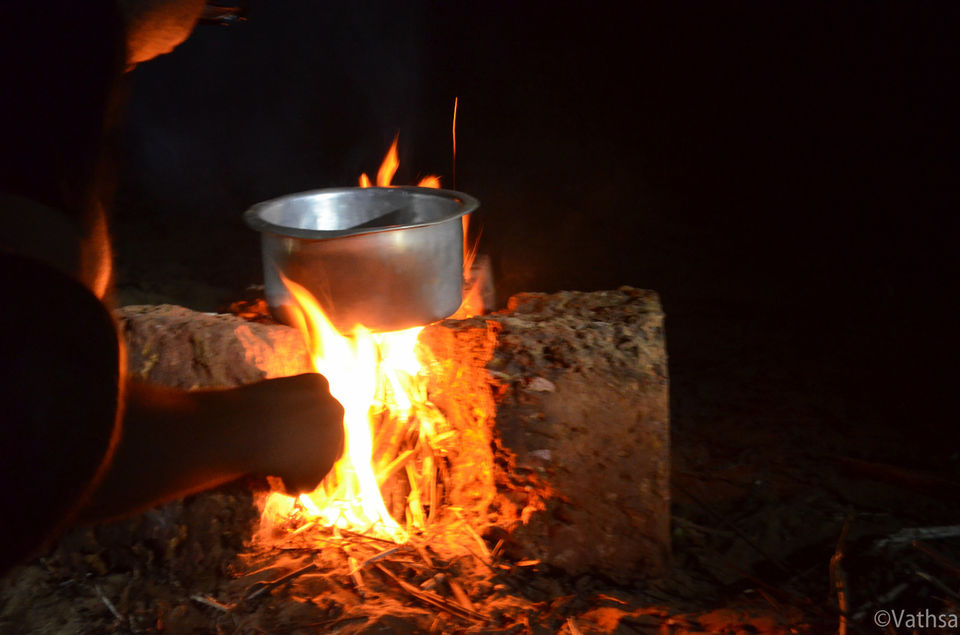 Got up early the next morning to capture some beautiful sun rise pics. Sun rise was mesmerizing.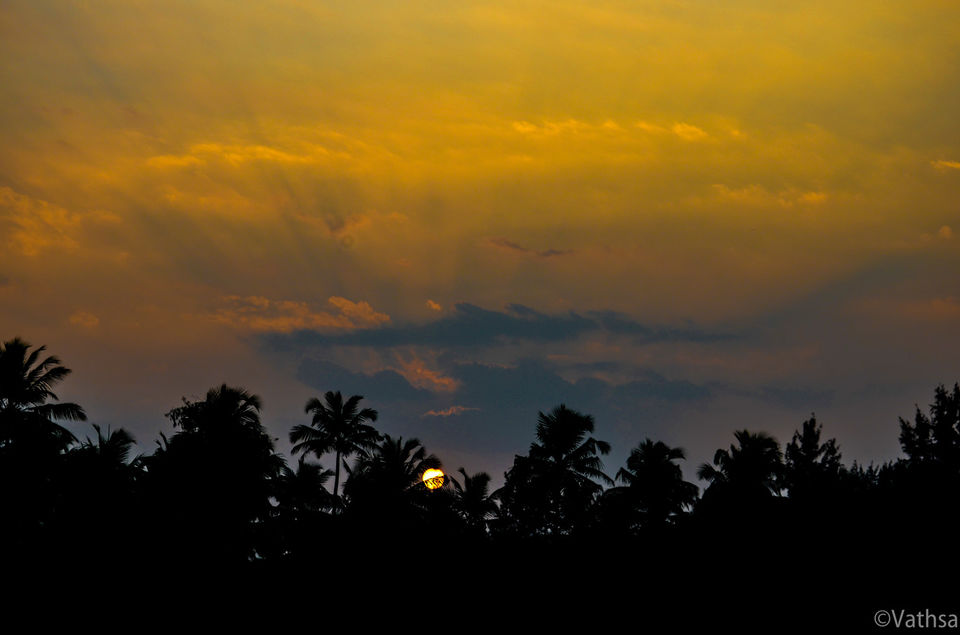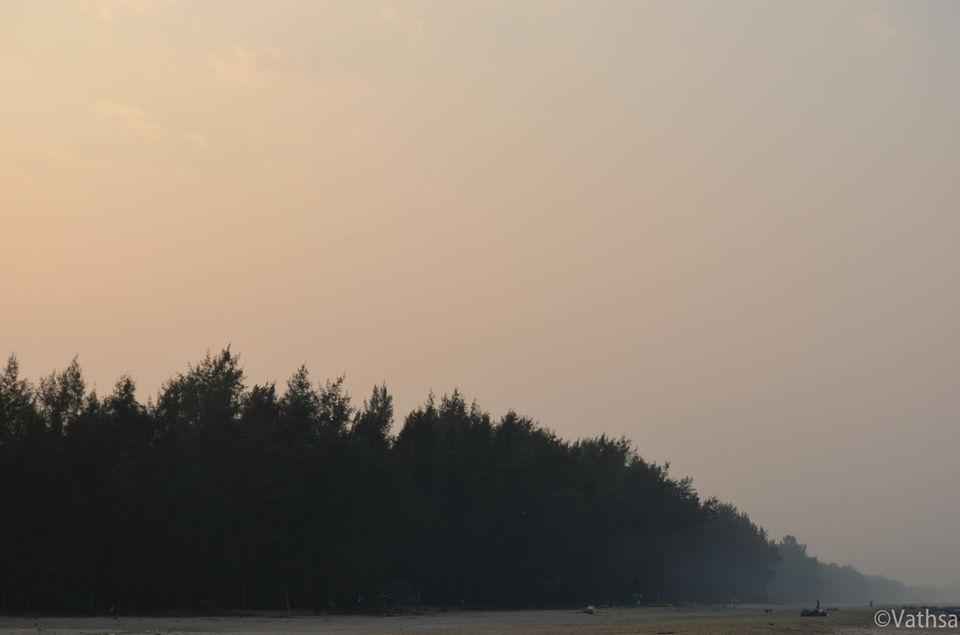 We had to climb a fort to reach Aghanashini, From where we had to take a Boat to cross the river. We climbed the hill and did some photoshoot on the top aswell. But, we didnt get any way to climb down the other side. So, we had to climb down the same side and had to take road way to Aghanashini.
Ate some Paratha and Girmit in the shop near Aghanashini Jetty. That was our lunch for Day 2.
After crossing the river, We started walking again. Landscape started changing from Villages to city. Gokarna has become alternate for Goa these days. It was around 4 in the evening when we reached Paradise beach. Didnt get proper place here for camping since there were already so many people. We decide to carry on . Finally we found a proper place near Half Moon beach.
Prepared Maggi for dinner. As it was full moon night, Night was lit up from Shining moon and sea was roaring.
Just sat on the cliff hearing that sound till mid night. Peace..!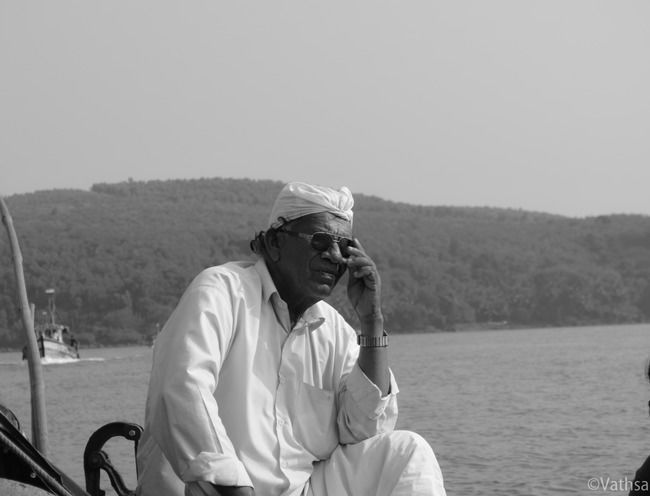 Next morning we woke up around 8 in the morning and started walking towards Gokarna after getting ready. Famous Om Beach was around 1 hour walk from here.
Had proper breakfast in some nice beach side Restaurant .
Got to know from people that we can take proper fresh water bath in Ram Mandira near Gokarna temple. It was some 2 Hr walk from Om Beach. Finally took a neat fresh water bath in Ram Temple.
Took blessing of Lord Mahabaleshwara and left to Bangalore via VRL bus.
It was a lifetime experience.
Frequent Searches Leading To This Page:-
beach trek package in karnataka, weekend trekking tour in karnataka, kumta to gokarna trek, gorkarna holiday tour for 2 days, trekking holiday package to gokarna