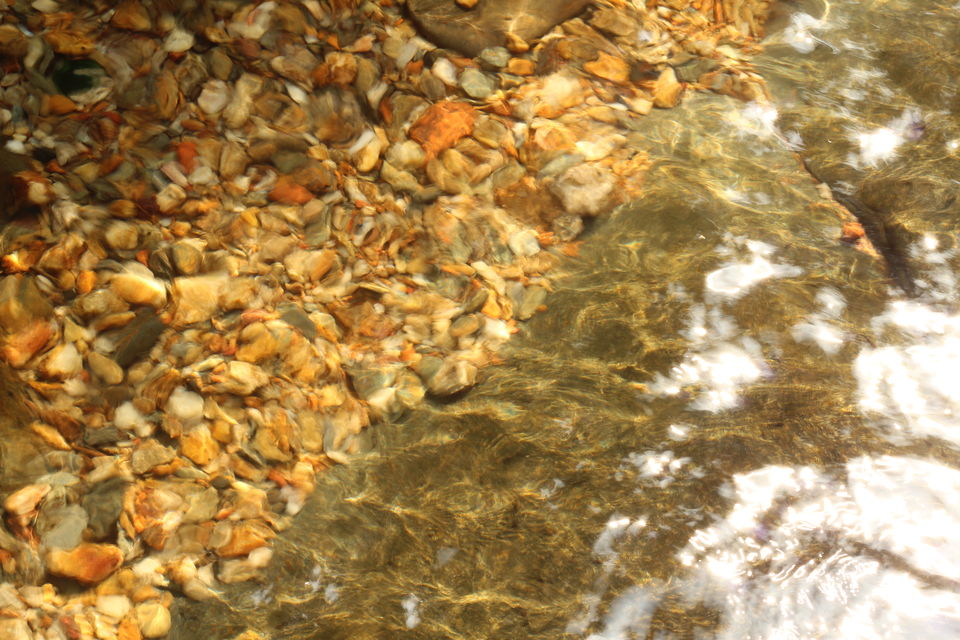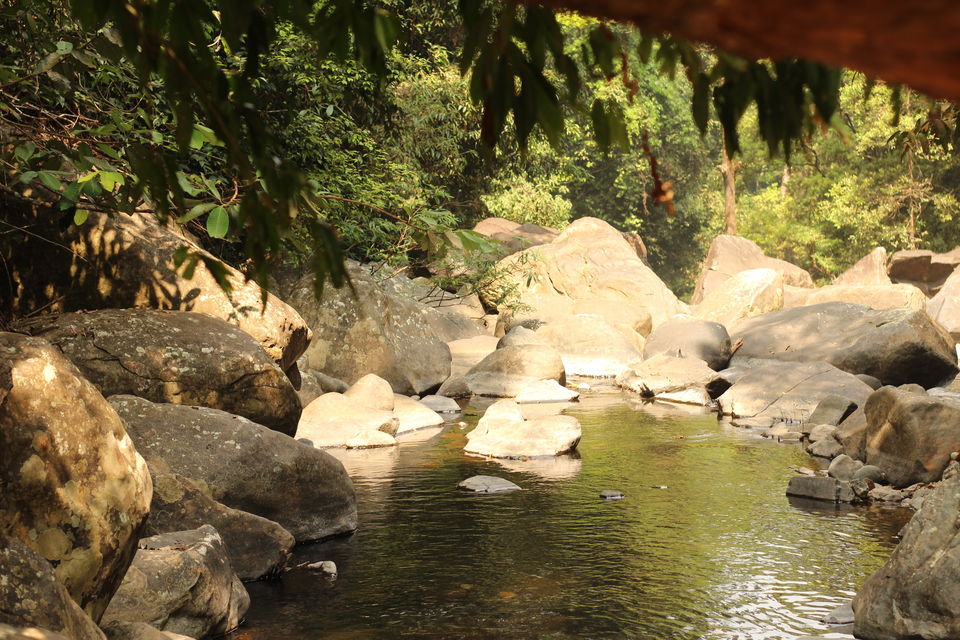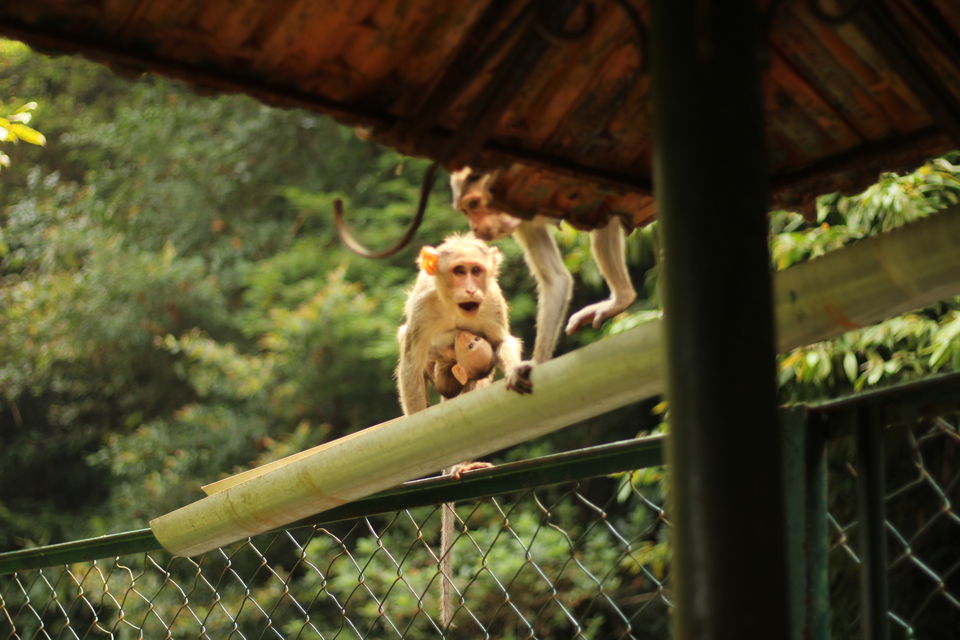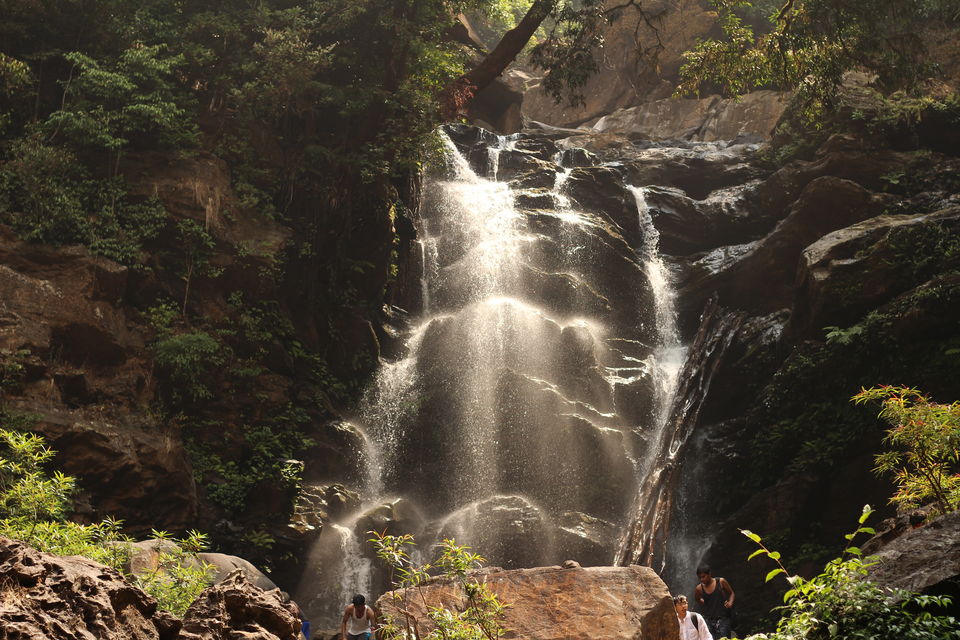 A perfect place for a getaway, Hanumangundi falls are tucked away in the tiny district of Chikkamagaluru, Karnataka. 
I took the trip to the falls from Manipal, where I'm studying (fortunately). A friend's mother rented an Innova and a driver, invited us and the next thing we know- we are on the road. The drive is beautiful, as every other drive from Manipal, and takes just shy of a couple of hours. Located near Kudremukh National Park, the roads wind around as the elevation increases.
Once we reached the checkpoint, the car was parked there. The entry fee is miniscule, but the heavy pocket proves to be a discomfort while taking the three hundred steps down to waterfall. Our visit was during the month of March, which is hot and humid in this part of the country. But luckily, the Sun was mild.
The water was ice cold and soothing and the landscape was in hues of Green and Gray and Brown. Since the rains had long passed, the path at the foot of the falls down to the valley was dry, revealing boulders upon boulders for us to climb our way down. We loitered around the area and explored a bit. Be careful and watch for snakes! Having spent a lovely time at the falls, we decided to giddy our way up the stairs.
Honest to God, the climb up took thrice as long as the climb down. You cannot anticipate how hard it will be to ascend those stairs after being incredibly proud of our strength and agility during the boulder exploration. However, we made it up. Shout-out to the Cameras and the landscape which kept us occupied when it was too much for our legs.
The trip was beautiful and gave me a heightened sense of one-ness with the world. Not to mention a plethora of new display pictures!
Water falls in Chikkamagaluru district, Karnataka