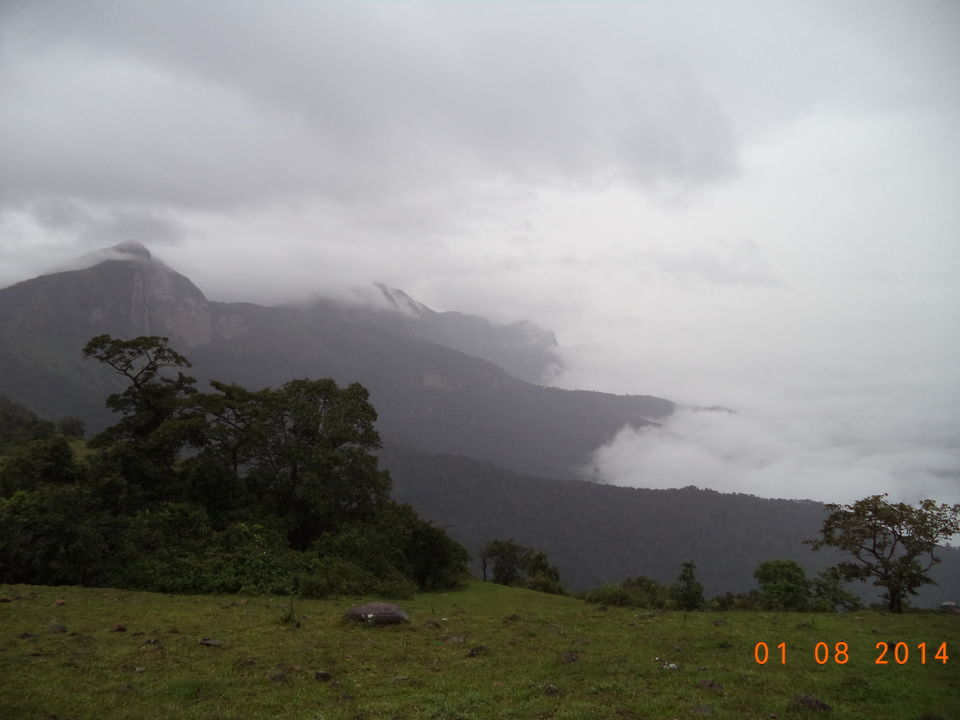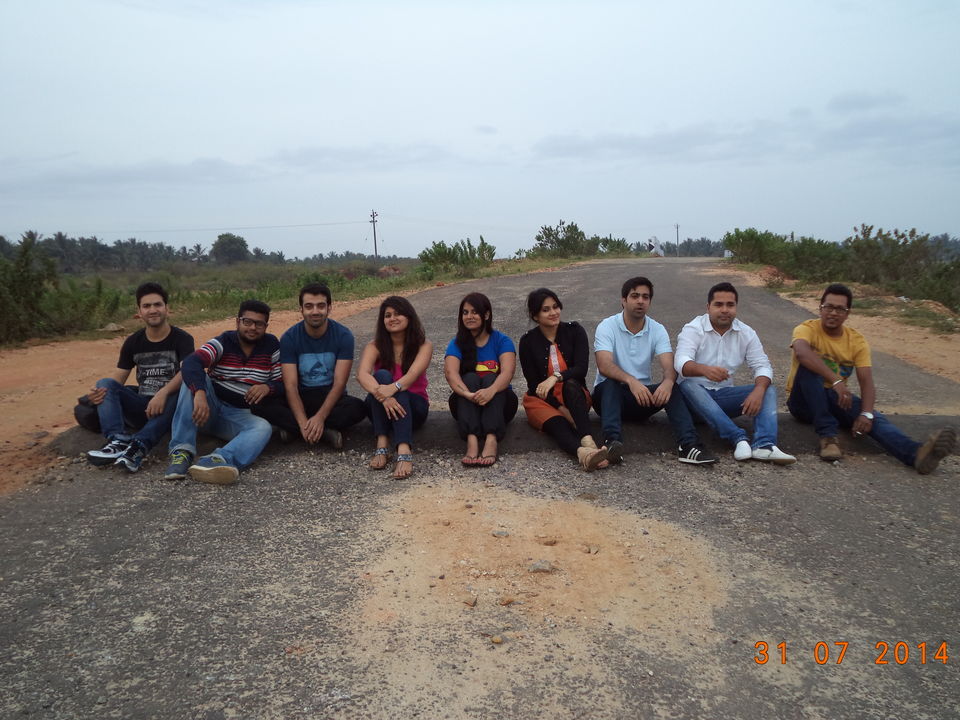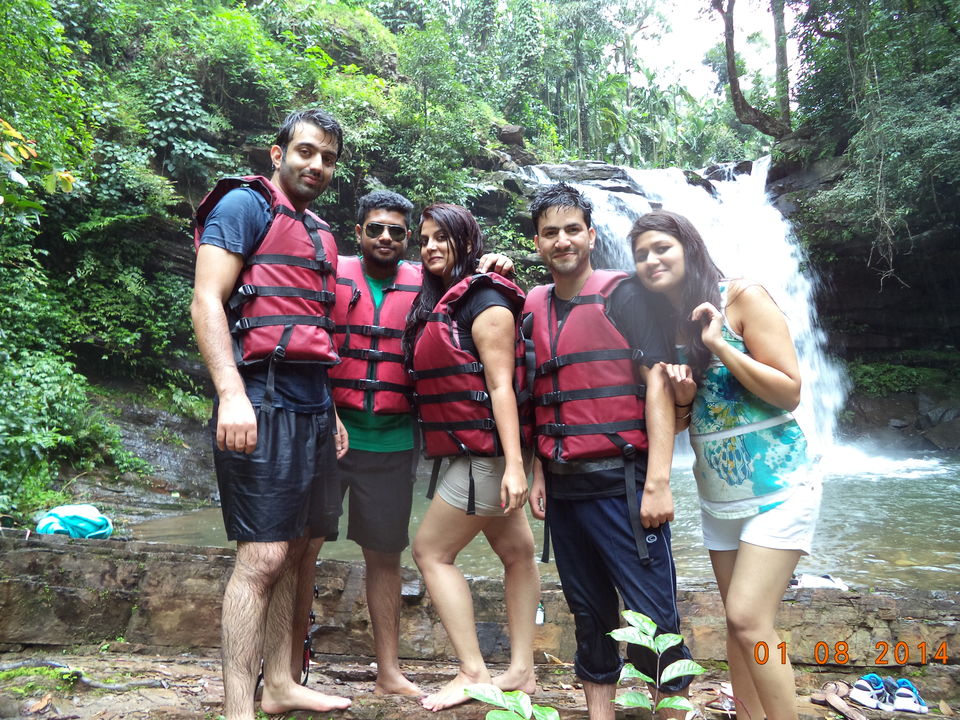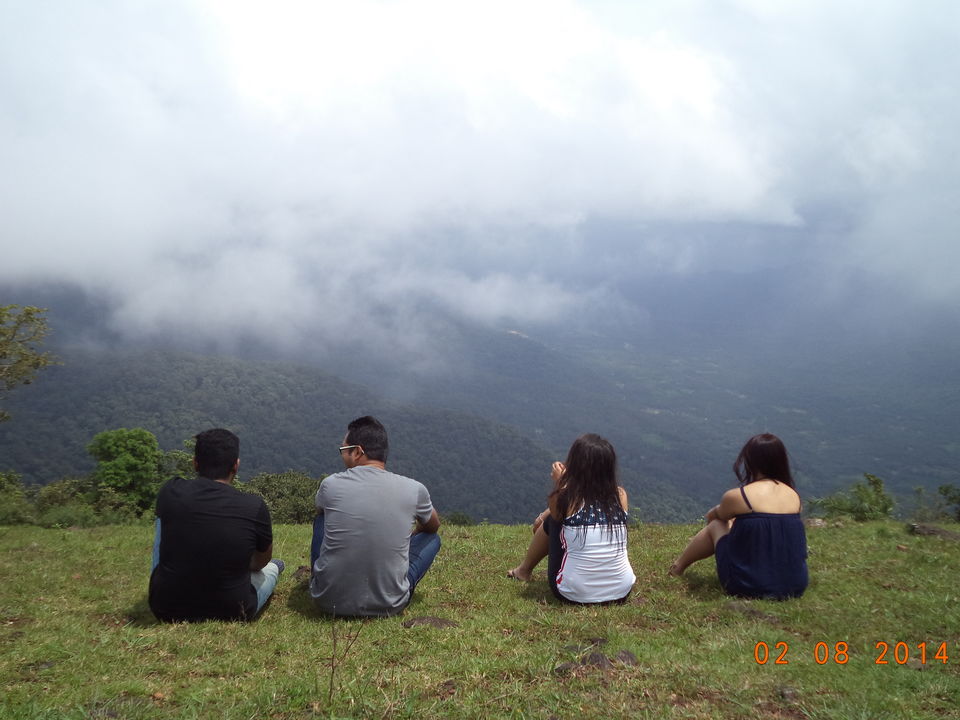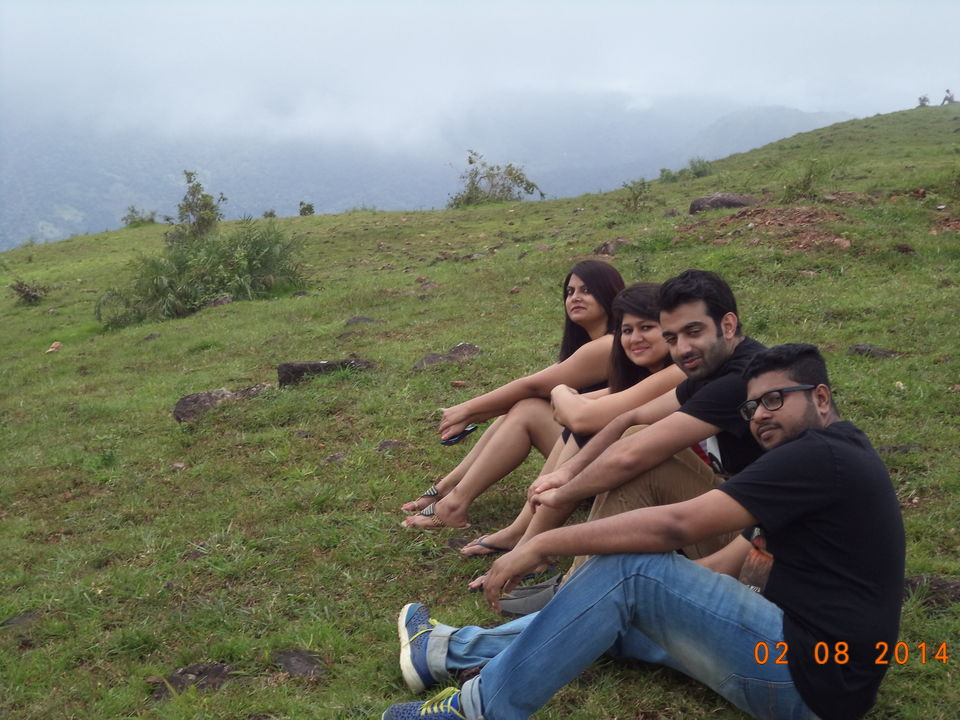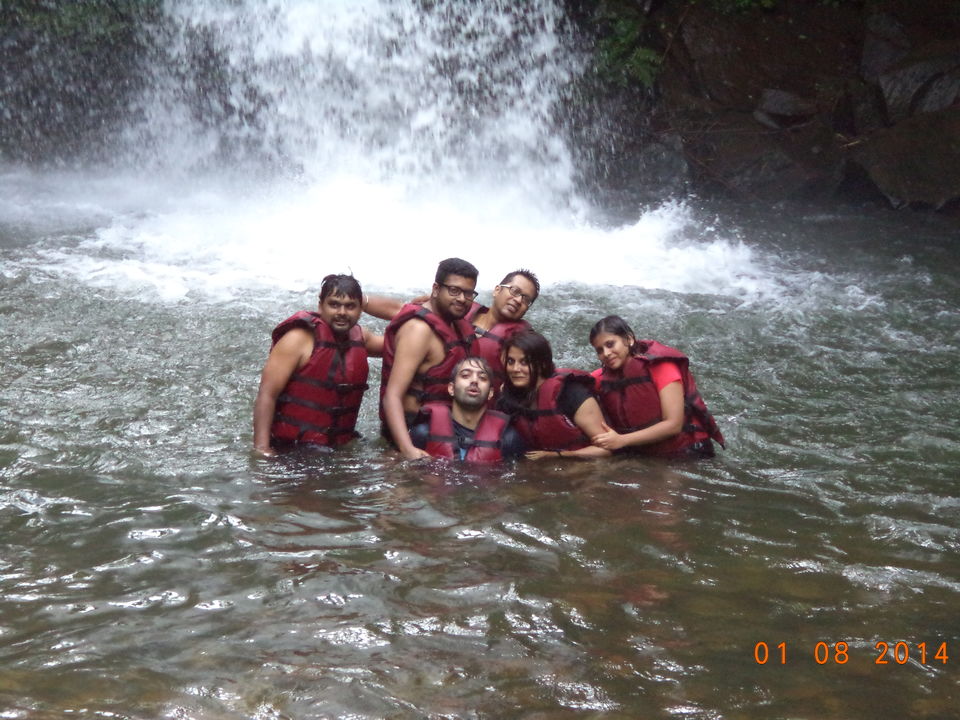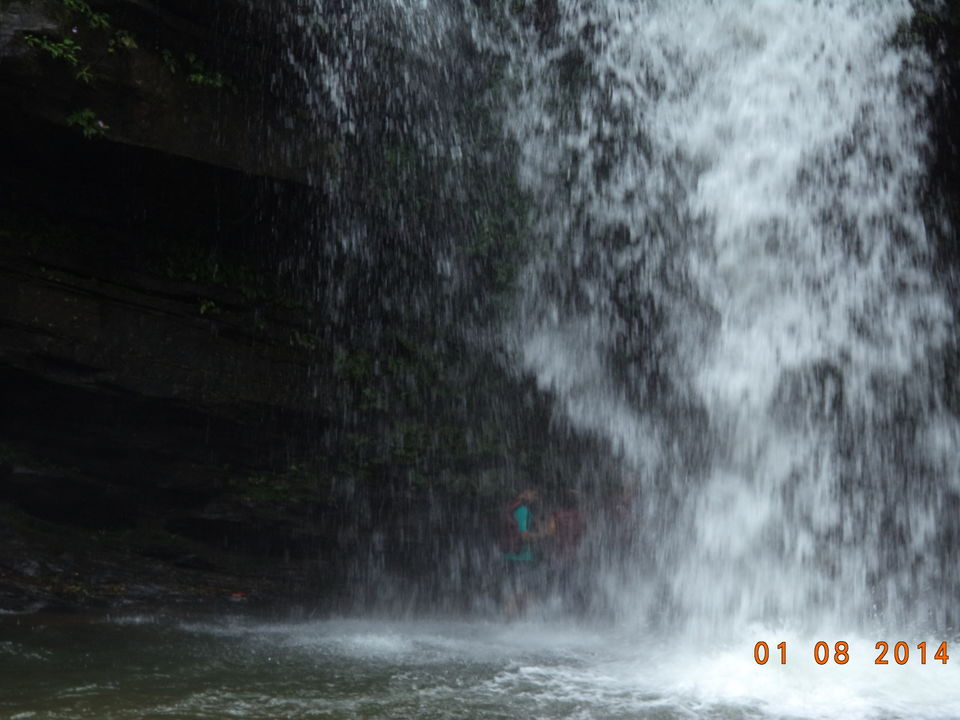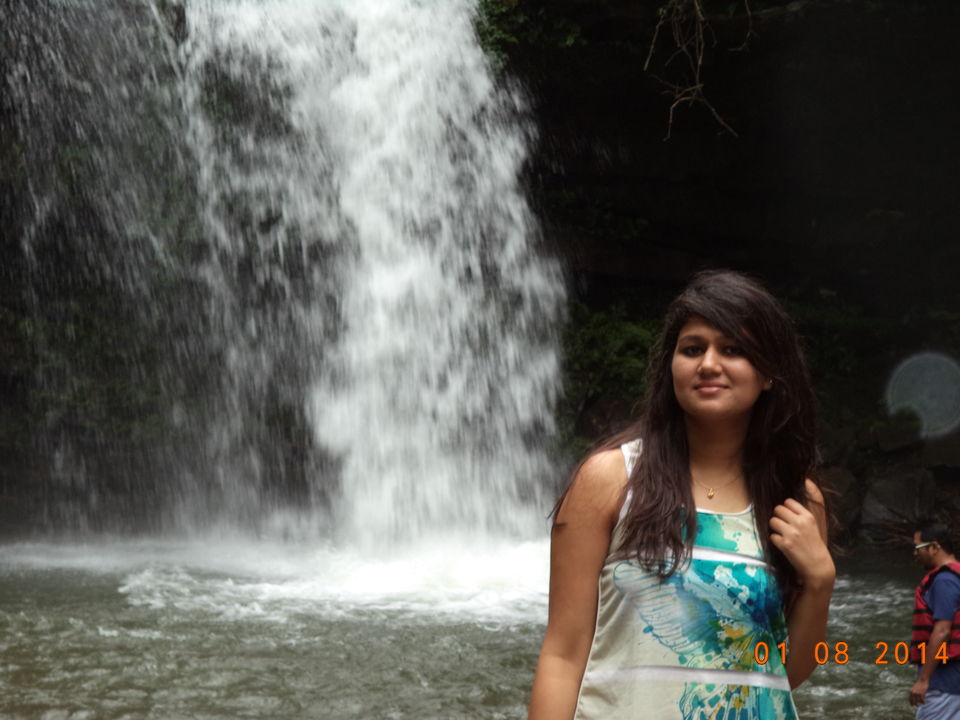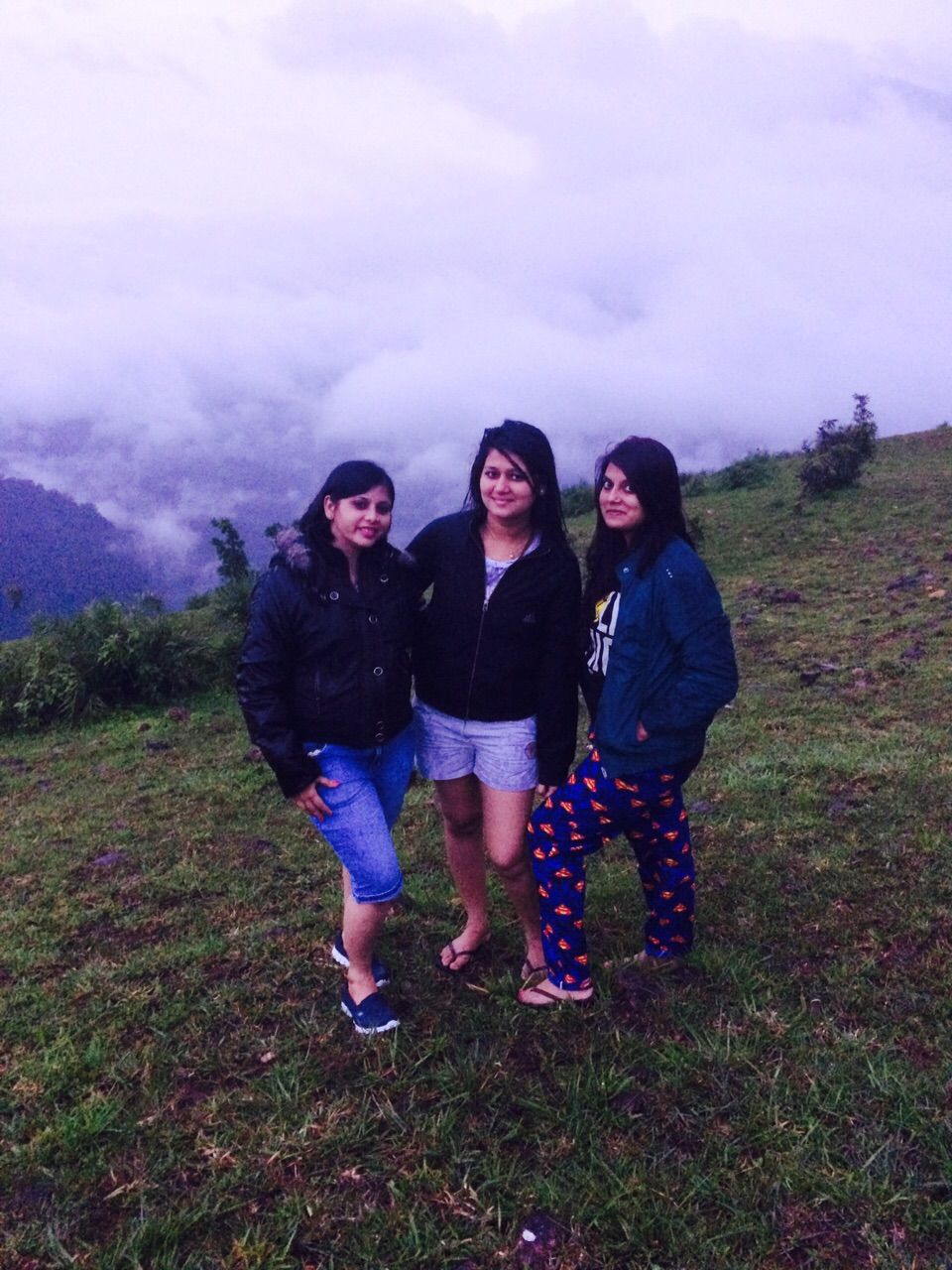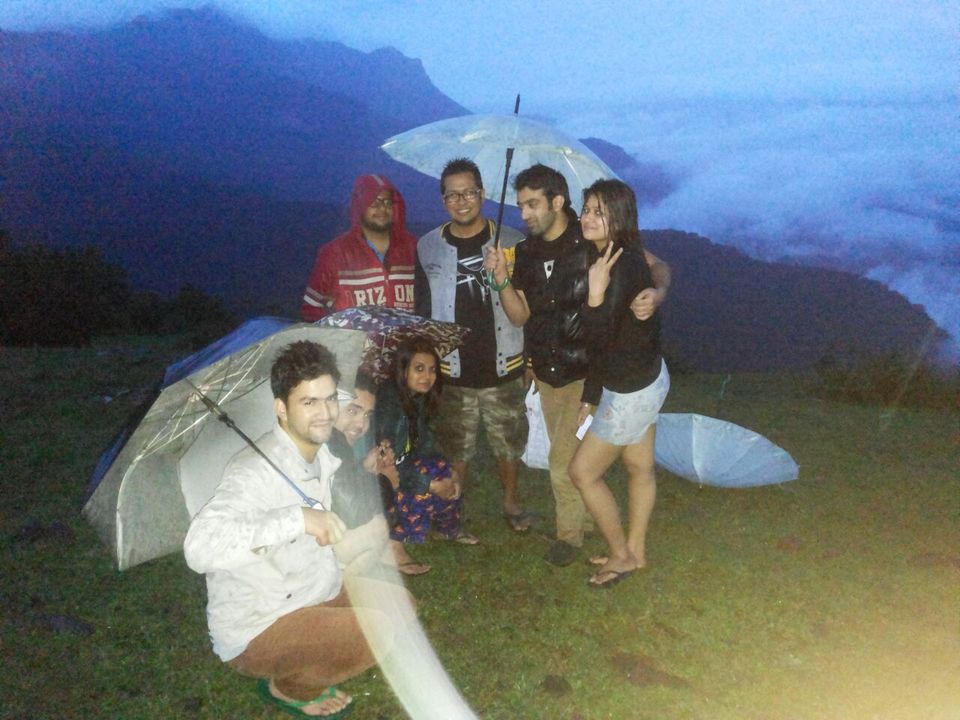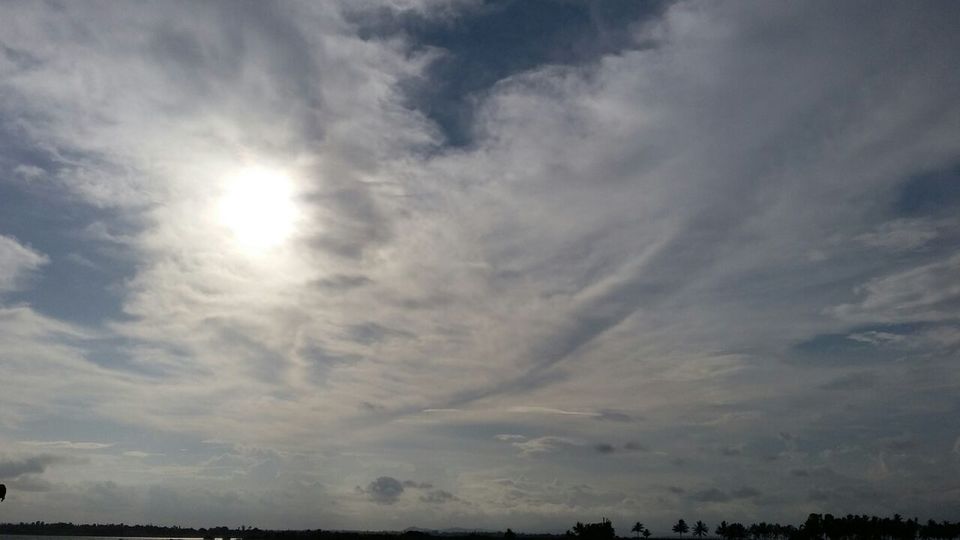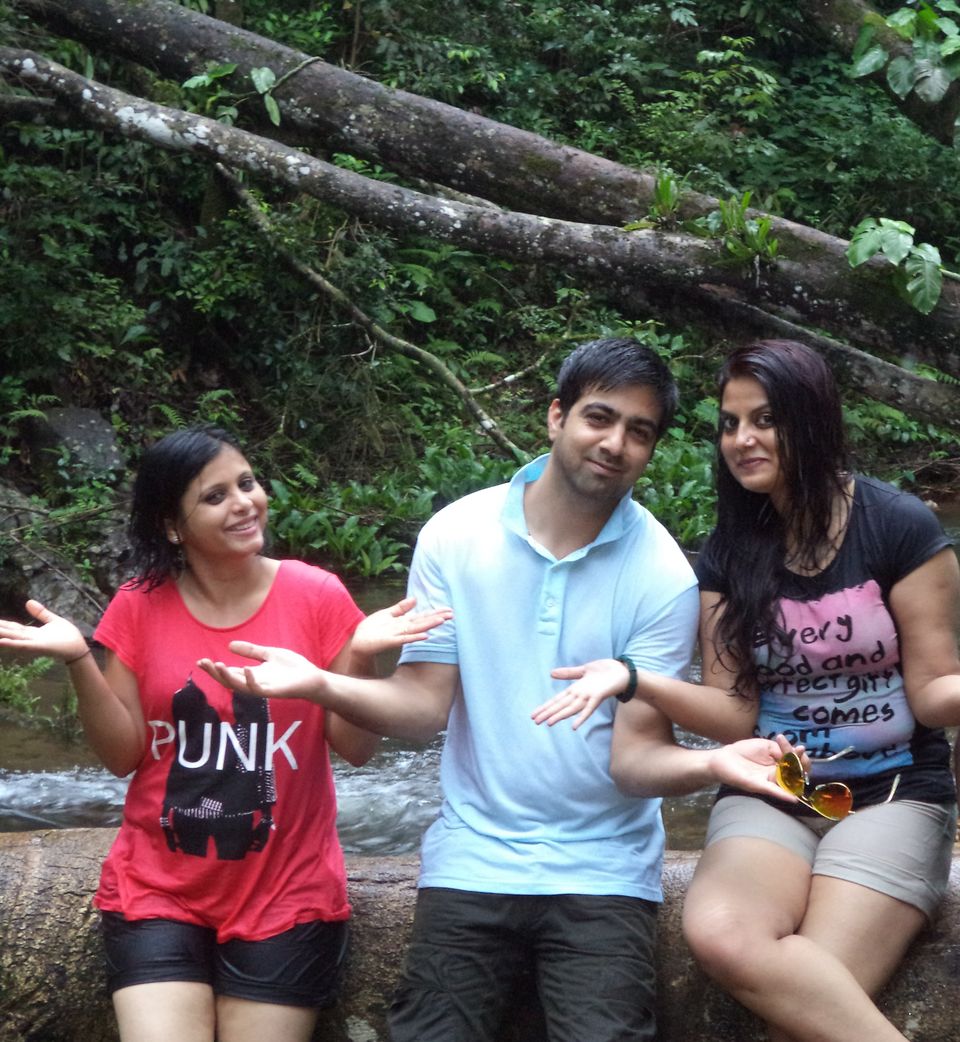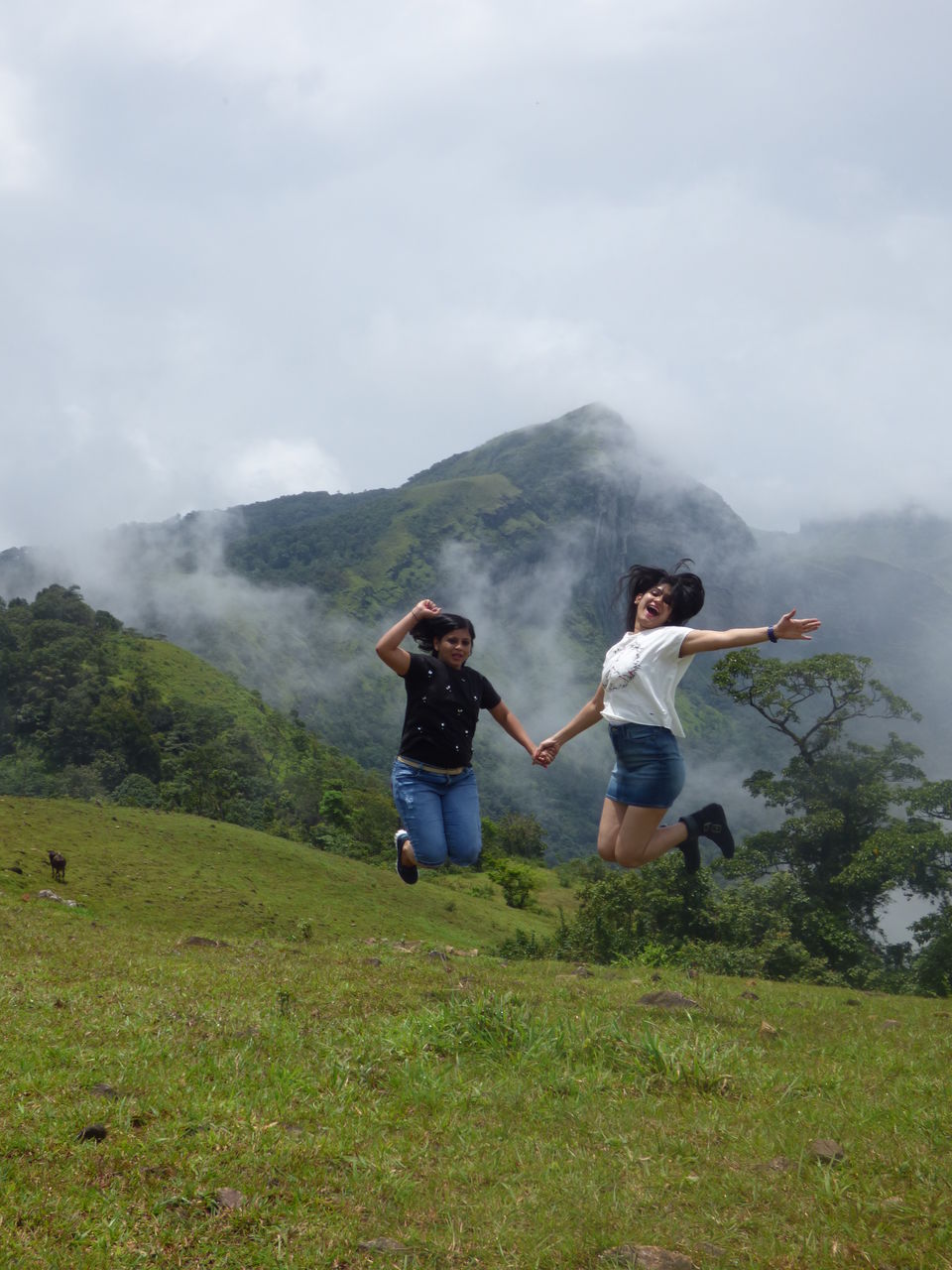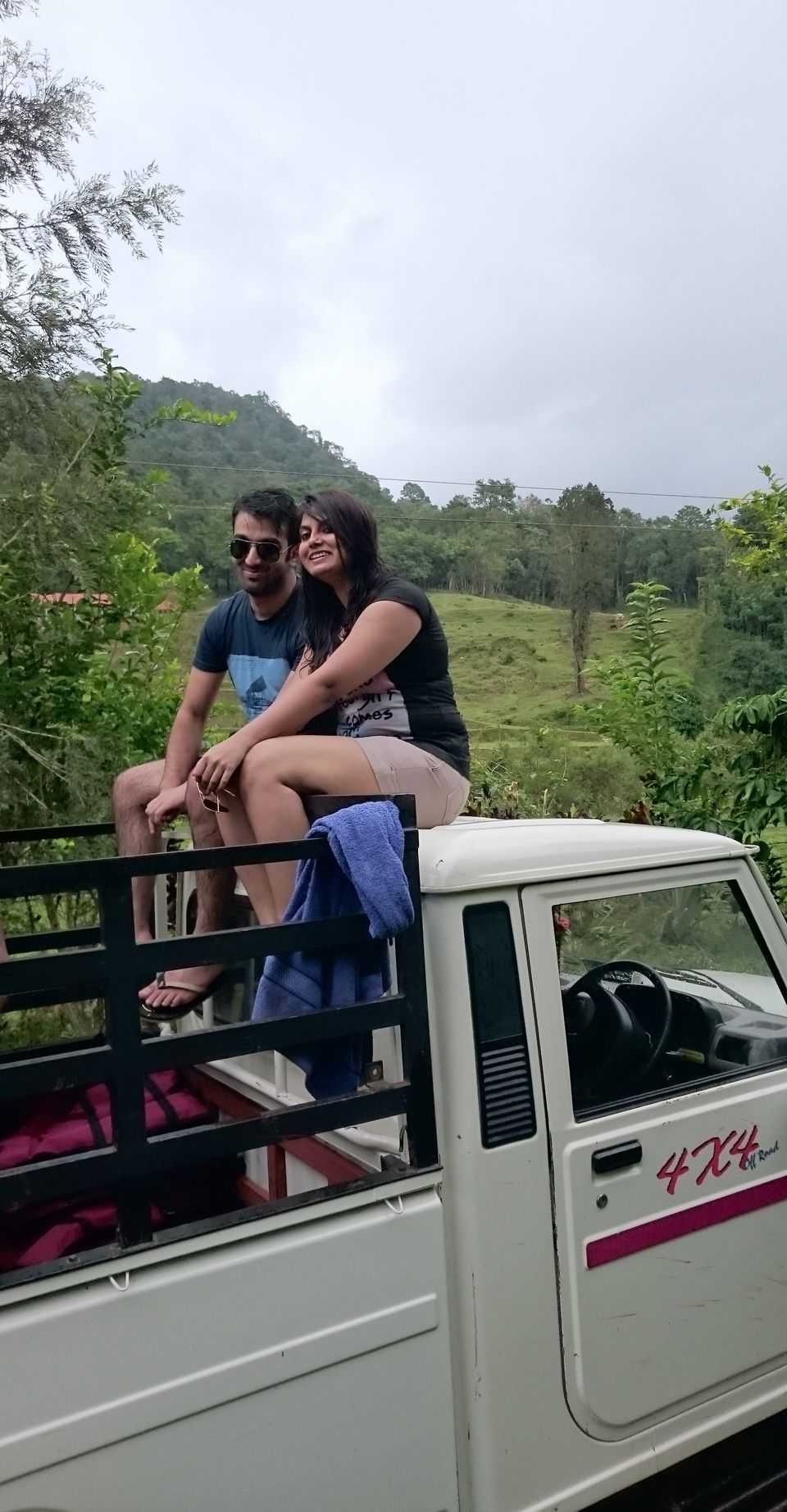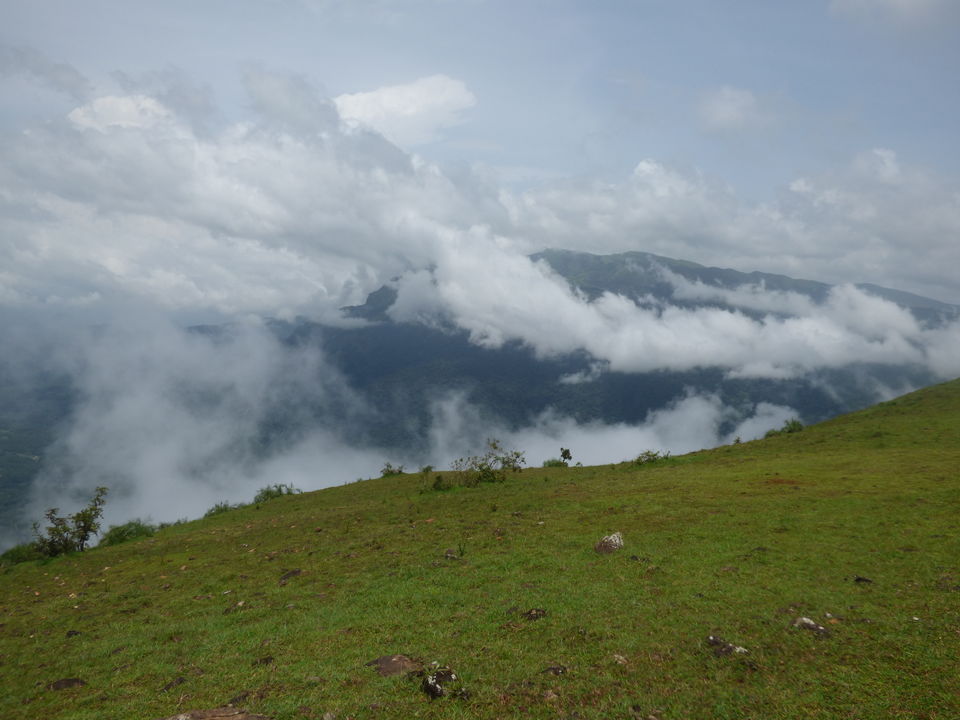 My restless roaming spirit was not allowing me to stay at home since a very long time, all it was saying was- I don't care how long it takes me but, I am going somewhere very beautiful. All I wanted was to climb the mountains not so the world can see me, but so I can see the world and I wanted to see myself floating while listening to the chirping sound of the birds lost in midst of long evergreen shrubs. I was looking to be away from the city, craving to do more than just exist, the dark hazy beautiful clouds I wanted to taste so I could look up forever in need of them again and again and there we found this place- GHATIKALLU, Chikmagalur posted a thought in my mind- Stay Calm and Travel On as this is what you were looking for!
We decided on the place, a group of 15 left together with all the fantasies in mind. We left office at 3:00 AM in the morning with no sleep in our eyes as the thought of the place was just stuck in our mind. All we wanted, was to reach there as fast as we could. But, still a distance of 289 Kms had to be covered. As the journey begin, we couldn't resist playing music and tapping our feet at the same time. Crazily we danced, clicked photos on the highway, boozed and was alive and awake waiting to reach our destination. As soon as we crossed the highway comes the Ghat section, that narrow single roads with the sharp turns, surrounded with the beautiful valley, coffee plantation on the acres of land, foggy mountains and cool breeze just welcomed us in the best way ever. Eyes full of sleep just sparkled with the happiness as those tiny little droplets fell on the faces along with the cool breeze which forced us to be all awake. Now, even the shortest distance started looking longer but in another few minutes we reached. Kanive Resort, Yes correct!! The Kanive Resort, was the destination and we were there finally. The view was just amazing and we all were fully energized again and looking to plan up for the day. We all freshened up and were all ready for lunch. As, it was already 2-2:30 PM and all were empty stomach and were just asking for some food, something yummy which had to go in and it did. That yumilicious chicken, rice, some gravy and jack fruit kheer was just delicious. Later, we all were ready for the waterfalls which as in some remote village in ghatikallu. A jeep with 15 of us left for the falls, that chirping bird sound we were waiting for was there in our ears, those dusty dirty roads, going up and down, a bit scary but was so much fun and cannot be express in words. While, on the way to the falls those romantic numbers which we were singing added all the more flavor to the journey. Alive is the correct word which can define that moment..Yes, we all felt totally alive & happy from the bottom of our hearts. And, as we reached and were all set with the life jacket & ready to float, those falls was a pleasure to the eyes - calm, echoed only with our voices and we enjoyed, enjoyed to the fullest. Later, that evening all we did was a bonfire and danced, danced and danced even more.
The Best is yet to come - we never knew something could have been better then whatever we saw but there it was! We moved on the top of the valley surrounded only by the mountains, it was drizzling, dark, sunset point though there was no sun that time, it was only the moon on top of us. Cloud seem to be close to the earth, lush green grass, chilled cool breeze and it was just PARADISE ON EARTH. You read it correct - paradise, beautiful, amazing, which would make you to crave for that place more and more. All, we wanted was to be there and never come back. But we had to, with no options( practically ). Luckily we didn't miss it because nothing could have been more beautiful then that ever.
Early Morning, back to sleep as the trip started coming to an end and the next day we had to leave back for Bangalore. It was still a beautiful morning as we opened our eyes. We had breakfast, and left for the Yagachi Dam. On our way back, we said goodbye to those ghats and Kanives with much difficulty because none of us wanted to, but we did! Kanives, great hospitality and made our vacation comfortable and easy. We enjoyed every bit at that place with no sorrows and only joy and happiness in our eyes.
We traveled the whole day and did speed boating at Yagachi Dam. We reached Bangalore late night at 11:00 PM.
Once, we all reached back home and I lay down on my bed, the only thought I had was- "Once the travel bug bites there is no known antidote, and I know that I shall be happily infected until the end of my life". The place just left us speechless and turned me into a storyteller, that's what traveling does to you.
Happy Traveling!!
Explore. Dream. Discover.
Travalive Tours - for all your travel needs