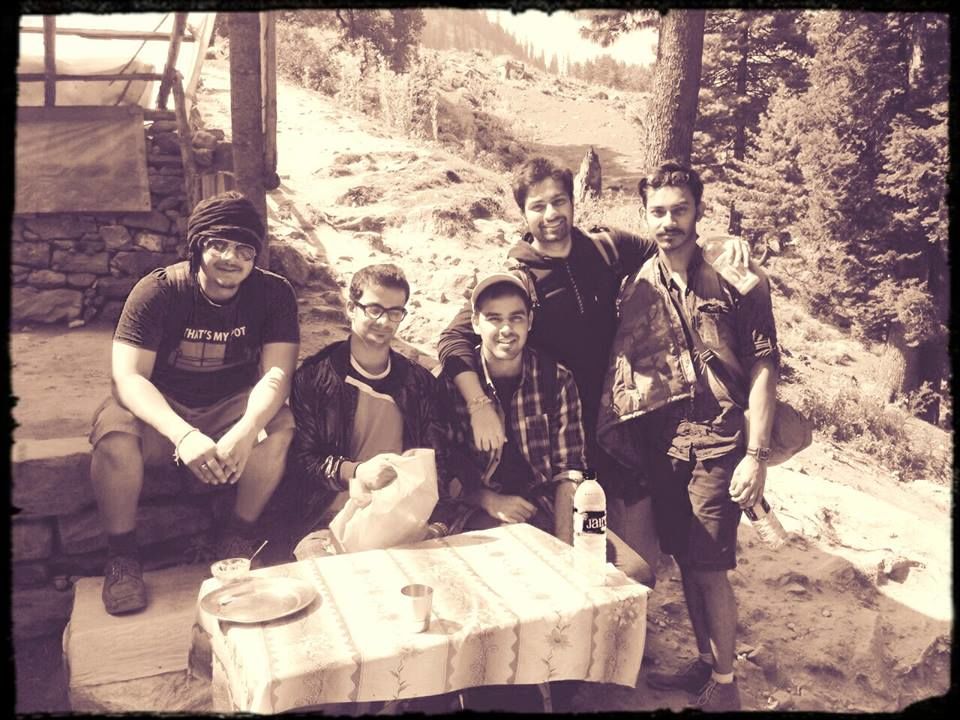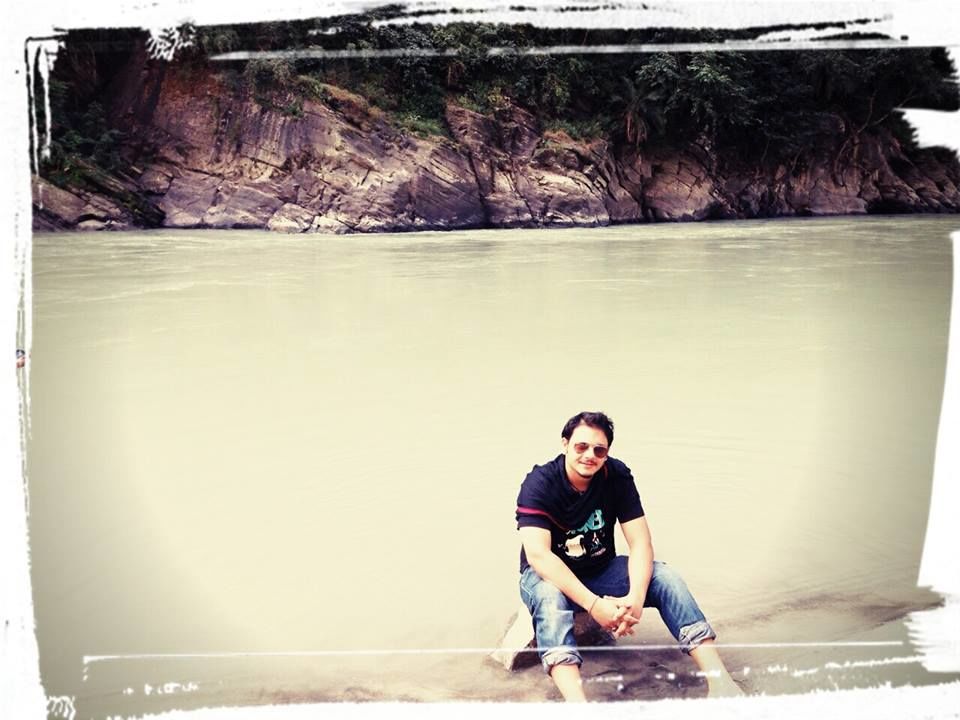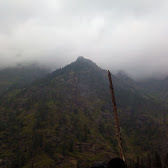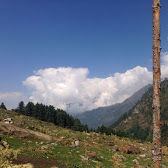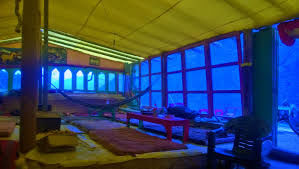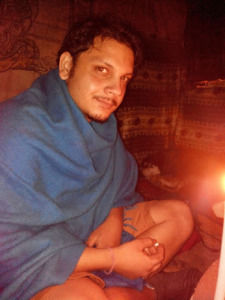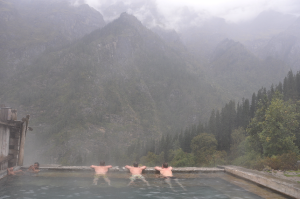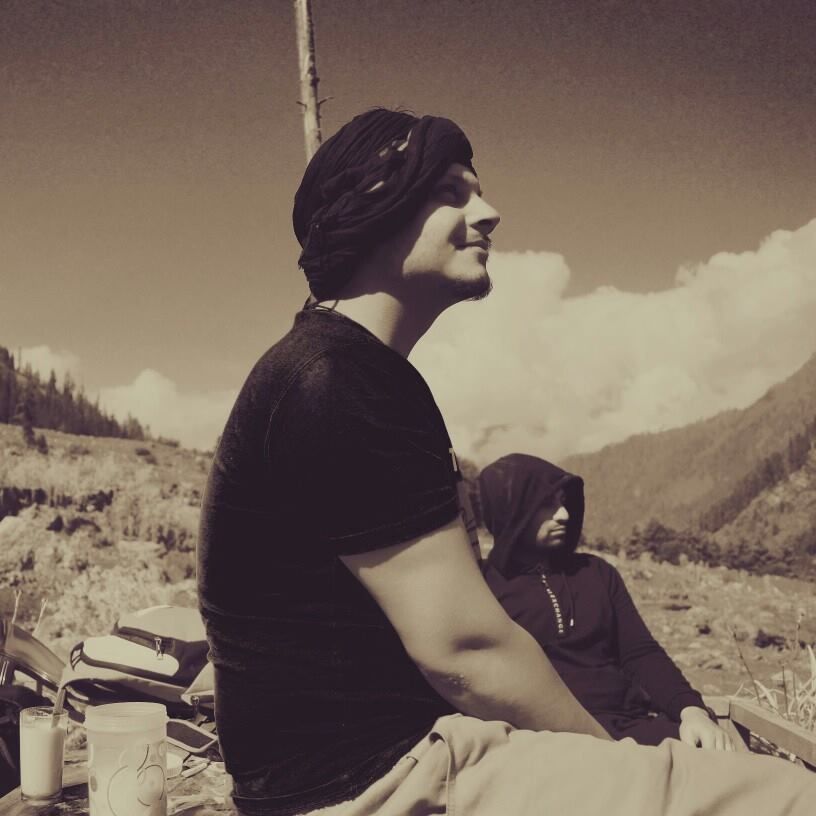 It all started when a sudden exciting information reached my attention, which initiated the 'strategic' engine in my mind...... a long weekend coming up!! My immediate action was to call up my doppelgangers and pass on the news. After days of Googling and idea sharing, a destination was finally decided for spending the 4 day vacation. 
Nature has always enthralled me, be it the misty mountains, the never-ending oceans or rugged and dry deserts. But the recent years have seen a drastic modification and commercialization of many such spots which, at one time, were populated only by their beauty of silence and flora. I, hence, wanted to be at a place which is away from the crowd..... silent..... where I can feel the gift of nature, and so I did. It was, thus, finalized that our trip destination will be a place which fits the idea (and of course our budget). The location was pinned to a very small village located in the middle of deep forest mountain of Parvati Valley of Himachal Pradesh........ Kheerganga!!!
As a record, never has it happened that if I have planned something it would go smoothly, this one was no different. Change of mode of commuting from bus to cab (credits to couple of my lazy ass friends), budget fluctuations, coming to verge of cancelling the trip 'cause of goof ups at work, delay start of trip on the day we were suppose to leave due to traffic jams....... it was all part of it, which now considering, made it all the more exciting. Nevertheless, as it is said that all is well... that ends well (I don't know who said that), our journey got its start overcoming all the hiccups and blocks. But this was just the beginning..... there was a lot waiting ahead.... and I was all up for it.
Road trips have always been my preference for a vacation, be it by bus or own vehicle, and when the same road trip is during the night, nothing beats that for me. As per the plan (which I charted out with the help from the information Google provided) we were to cover a stretch of 530kms, which would take 12-13 hrs, to reach Kasol, another beautiful town of Himachal state (more known for the trippy crowd that comes there and quality of hash found there), where we were to take a night halt before heading for the trek to Kheerganga. Adding to the records of trip mess ups, it turned out to be a 17hours long, leg breaking journey (guess Google did not calculated the time extension for driving in hills) which minisculed the window of exploring the town before leaving for our main destination. The misery extended when we found out that the town is bludgeoning with tourists (and why not.... it wasn't a long weekend especially for five of us) and all the resorts, hotels and bed'n'breakfast lodges are completely occupied. It took a while, a walk of few kilometres with tired legs, but somehow we managed to get rooms for ourselves. Not having enough time in hand, we gripped on our psychological strengths and forgot about the tiring journey we had the entire night (and day) and decided to hit the streets and chill out, once settled the luggage in our rooms.
There was a time when this small town of Himachal state was itself quite a silent and peaceful place, but not anymore, the diminishing of calmness is pretty visible. This was a major reason for me to choose Kheerganga as the final destination. Since the footfall was at its peak at Kasol (even though it was an off-season) the town was coming out to be quite lively. The crowd was an interesting mix of group of friends, families, bikers and foreigners. Though, charas (hash) is not legal in India, but unlike metro cities, it's no secrecy out there. One can be seen smoking up 'the shit' in open, which is a common site. What excited me more was the food they serve. One can find all kinds of cuisines out there (Italian is a must to have if you are there).
The next day, with all jubilance and excitement we left for Barshaini, a small village ahead of Kasol, which is the last motor able point to reach Kheerganga. I had noted the time of starting our trek, it was half past noon. Though, we were in cold region, the sun was shining sharp and bright and a 13kms of up hill, raw, tricky trek was lay ahead of us. Since, it was supposed to be a rough trek and we were to stay just for a day up there, we all decided to carry just the necessary stuffs in a single back pack and keep it as light as possible to maintain a decent pace. To my surprise (and agitation) we were accompanied by quite a bunch of other trekkers as well, which made me realised that this may just not turn out to be the kind of ambience I have been looking forward for. But now was not the time to back out, it was time to move forward with more enthusiasm (and extra pace to get accommodation up there).
We crossed few villages on our way up, barely populated but as beautiful as they can be. There were cafes there, where one can choose to take a halt for a while, get a breather and move on. Himachal state is pretty famous for varied vegetation and specially fruits. We found apple trees on our voyage and seeing such freshly grown, unadulterated (and of course free) bite of tasty heaven, it was hard to resist having them. The entire path was completely raw, with steep, wet and muddy inclines, patch of stones (only) to walk by, narrow lanes forcing to walk on edges. But the surrounding was such a delight to feel, as if the nature is hugging us with both arms. The tall, lush green forest, splashing noise of river water that could be heard even if it was out of sight, cool breeze brushing the face in intervals..... all of it kept us moving. Finally, after almost five hours of breath-taking, leg braking and ankle twisting trek, we managed to reach our destination..... the hall of divine..... the very majestic..... located in the middle of the mountain like a hidden territory..... Kheerganga!!
I could not feel my legs after completing the trek, which was not only because I carried almost 85kgs on my legs (yes I weigh that much) and 2kgs on my shoulder, but mainly because at that very moment, I just wanted to feel the imperial view of pure nature's beauty. My eyes were spell bounded by the view I was seeing. There was a sudden spark of happiness flashed on my face as if I have achieved nirvana. We all were exhausted and pale, wanting to rest, but there was another challenge already ready ahead of us... getting a room to stay over. It was getting dark and cooler and was supposed to turn freezing later as the night grows. It was cats and dogs of tourists pouring in to the spot and we got nothing in terms of spending the night. But finally, somehow, we managed to get a space to spend the night. It wasn't a room but an open shed attached to a cafe made for sitting and chilling for a while. But as it is said, "something is better than nothing".... we settled ourselves and occupied the area, before anyone else could lay eyes on that and erase the only hope of surviving the cold night.
The night went by with chit chats, bonfire, old monk, Malana cream, food, candle lights, uncomfortable and failing attempts of sleeping, and watching stars in clear sky through the long lush green trees. There were quite few who spend the night sitting around bonfires, sleeping in tents in open land and few who even returned back due to lack of space (boy... they had some guts to trek back at night).
There isn't any site seeing spots at Kheerganga except an old temple of Lord Shiva & a cave where Lord Karthikeye (elder son of Shiva) meditated for years. But the one which tempted me the most (and helped in finalizing Kheerganga as the destination) was..... the natural hot water spring.  Early morning around 6, even before the first light of sun came out, we went to experience this main highlight of Kheerganga. It's a man-made pool constructed at the edge of a cliff where the running water of Parvati River arrives and flows ahead. Naturally hot in temperature, some amount of sulphur is added to it which is said to be good for skin. Sitting inside this open air, hot bowl of heaven, one can have a view of tall, hard, misty mountains in front. After all the hard work of walking up hill, this was like a body massage repairing all broken tissues and cramped muscles. The entire experience was simply magical, something I can't even try to explain in words.
A quick hot shower in the freezing morning called for some appetite rework. So, finding good and varied cuisine in Kasol was something I could sill understand, but what took me for a surprise was to find such delicacies made with such authentic taste at such an isolated village at such an altitude..... Wooaahh!!! The morning sun made it bearable and much pleasant area. It was a doper's paradise, as smoking up hash was one of the top 'to do list' activity out there and is not even looked down upon as a sin or illegal activity (if only it was the same in every city). However, as it said that bad times don't last long and so does good times, it was time to return back to the base. While sitting at the balcony of one of the cafes, where we had our breakfast, I could feel that none of us wanted to move even an inch of our ass. All of us were quite, but just by looking at each other, the sadness and disappointment of leaving this divine place was visible. But along was the happiness to achieve what we started for, to experience what we looked forward for, and to cherish what we'll be taking back as memories. Giving a quick look back at the valley, we bid adios to this "God's own creation" and started our journey..... back to the same goofed up life, but with a much sorted mind now (for a while at least).
Serenity... Tranquillity....beauty of Mother Nature!!!! Everyone has their own version to define all of it. But can it actually be defined? My version is slightly different. It's pretty hard to actually 'define' all these in words. I tried my best here to explain this majestic experience in words, but ultimately, these are to be felt, absorb, cherish. Amidst the fast moving, stressful life we all live, one must afford to take a jiffy halt and let them self sink into the module of pure divine the nature has to offer. I took one such halt to explore the beauty of nature, to rejuvenate myself, to see the brighter and silent part of life.  My journey to serenity.... Kheerganga!!!
The place is burgeoned with tokers most of the times, especially people from foreign lands. The Italian cuisine at some of the restaurants is fabulous. You just want to keep gorging on everything on your table.