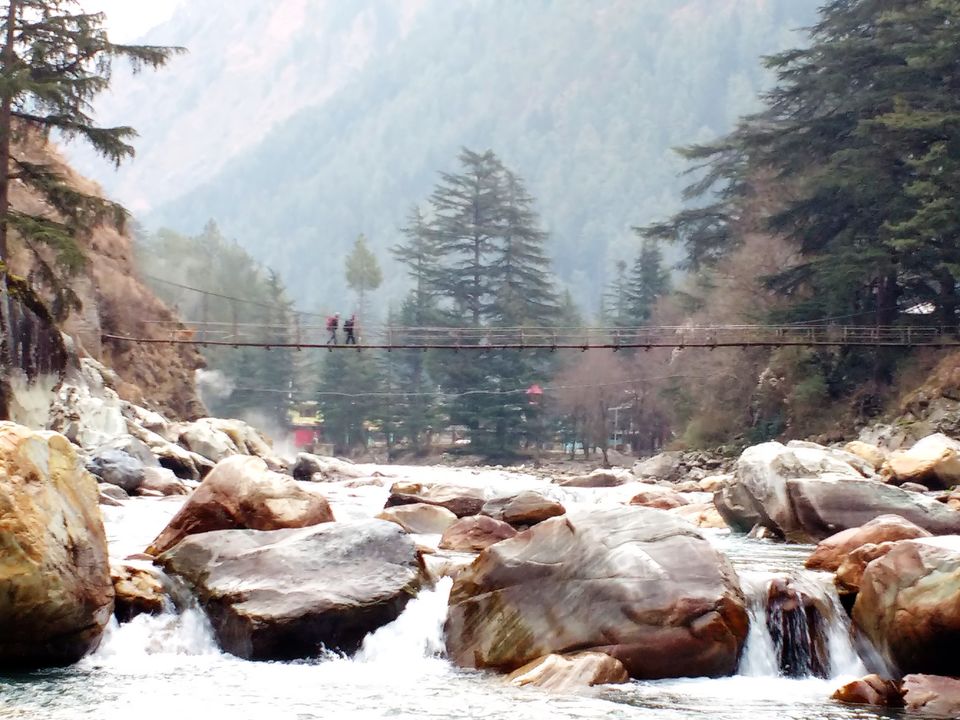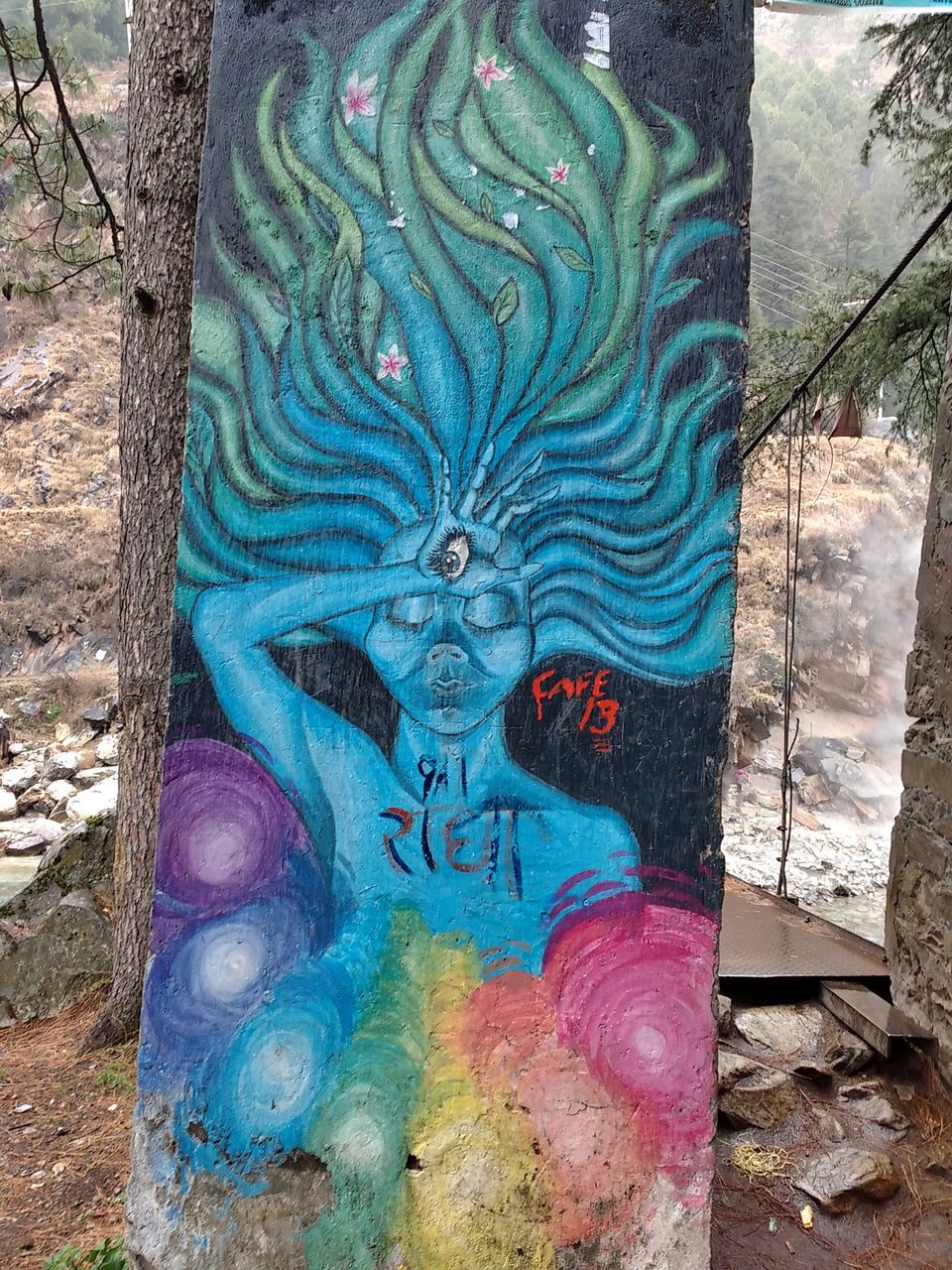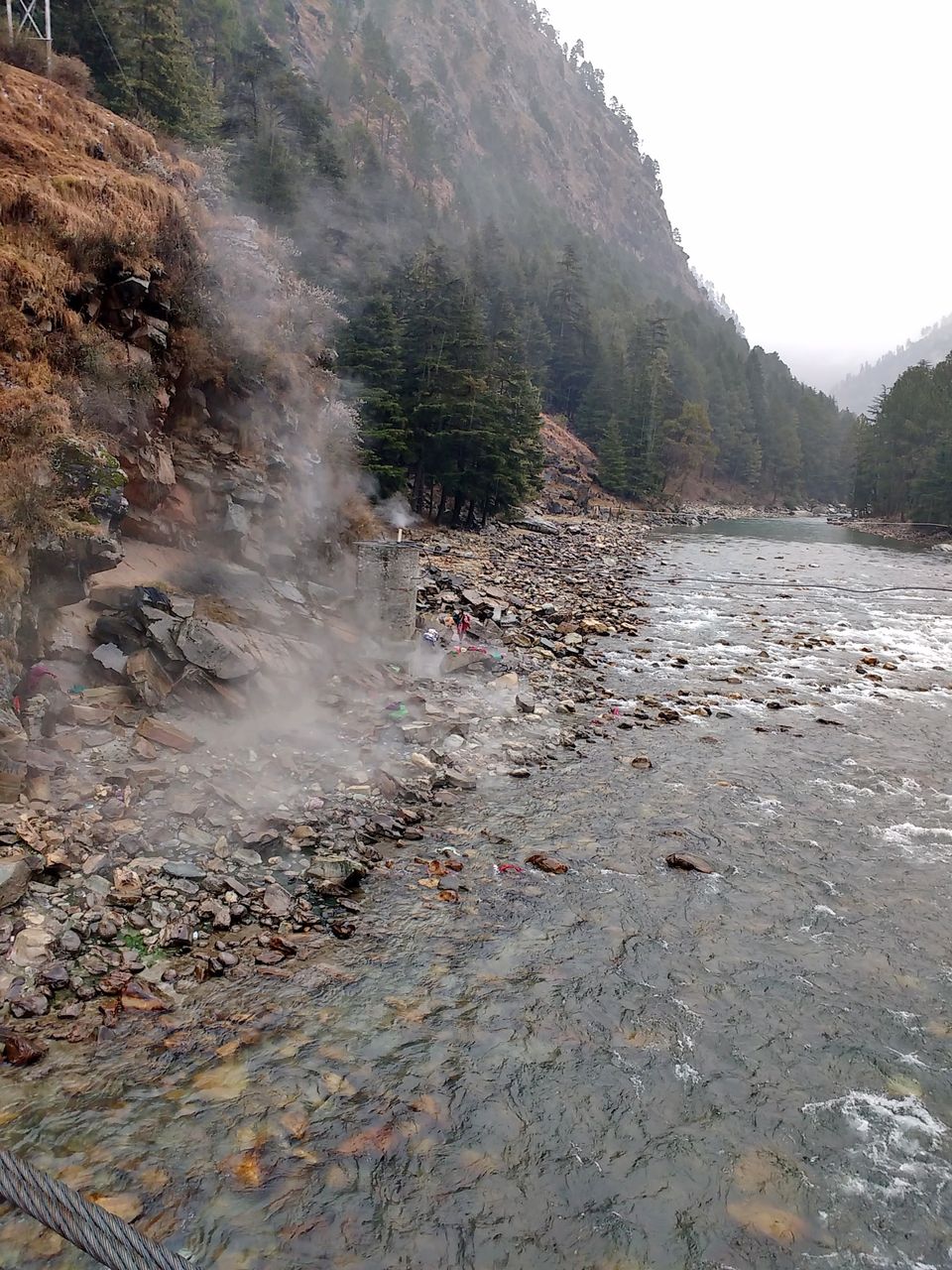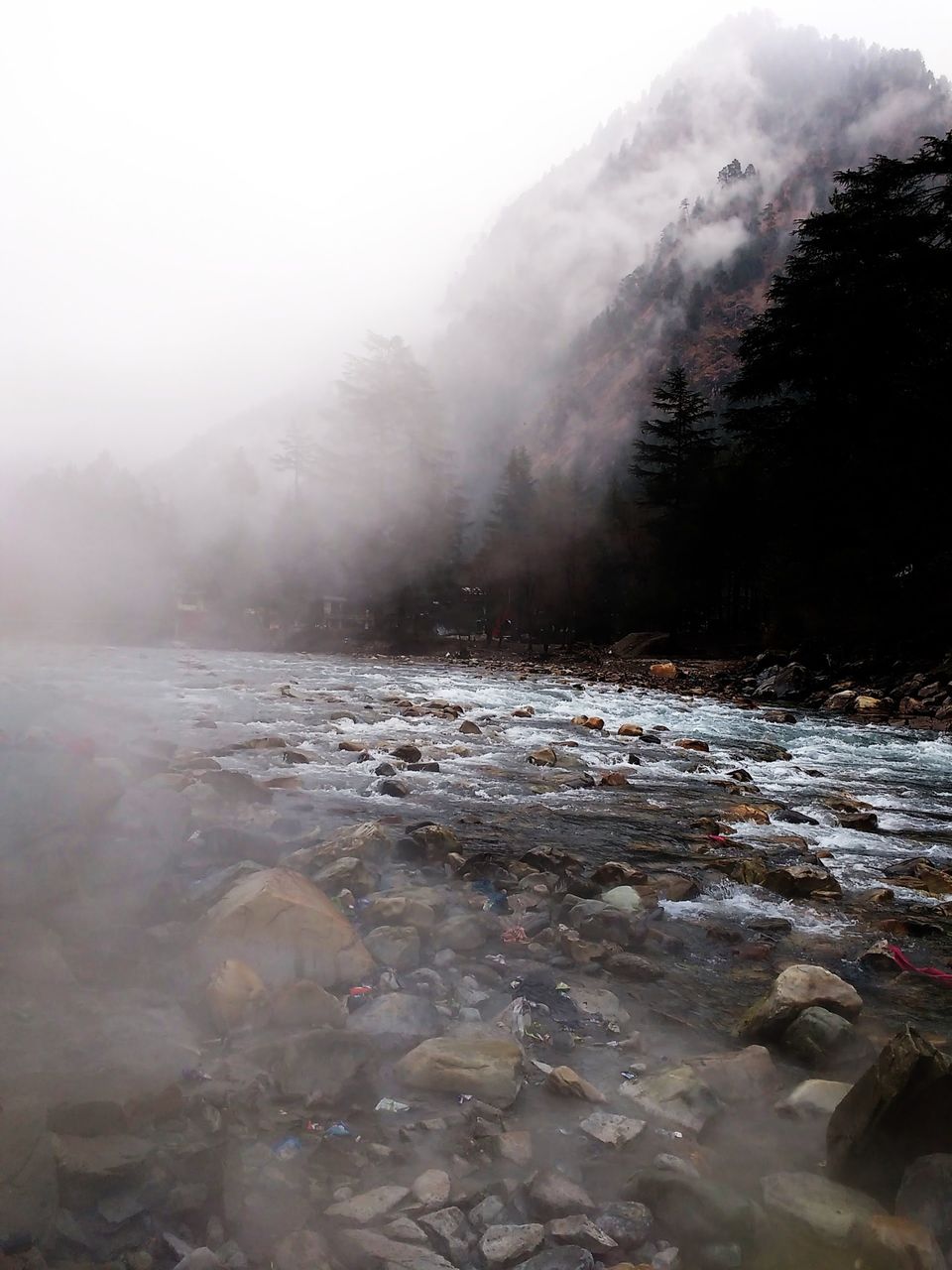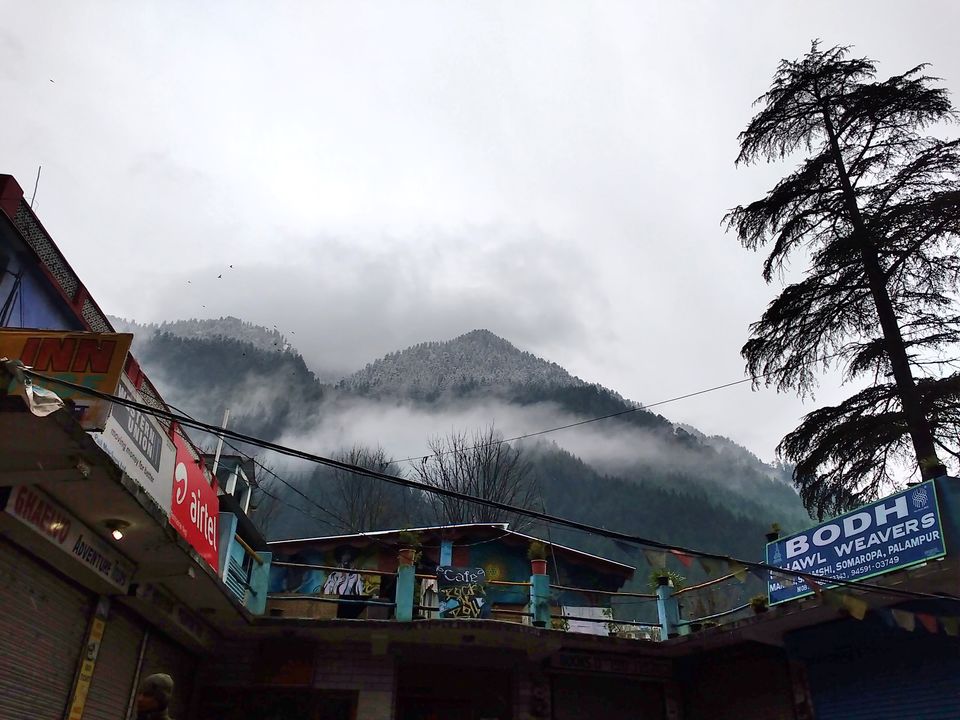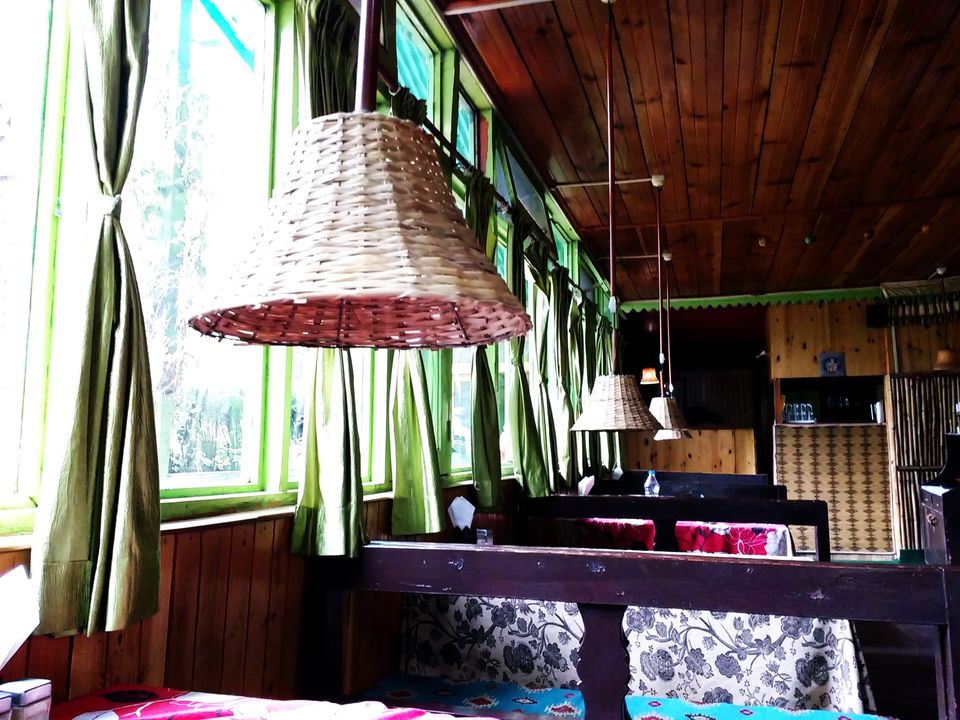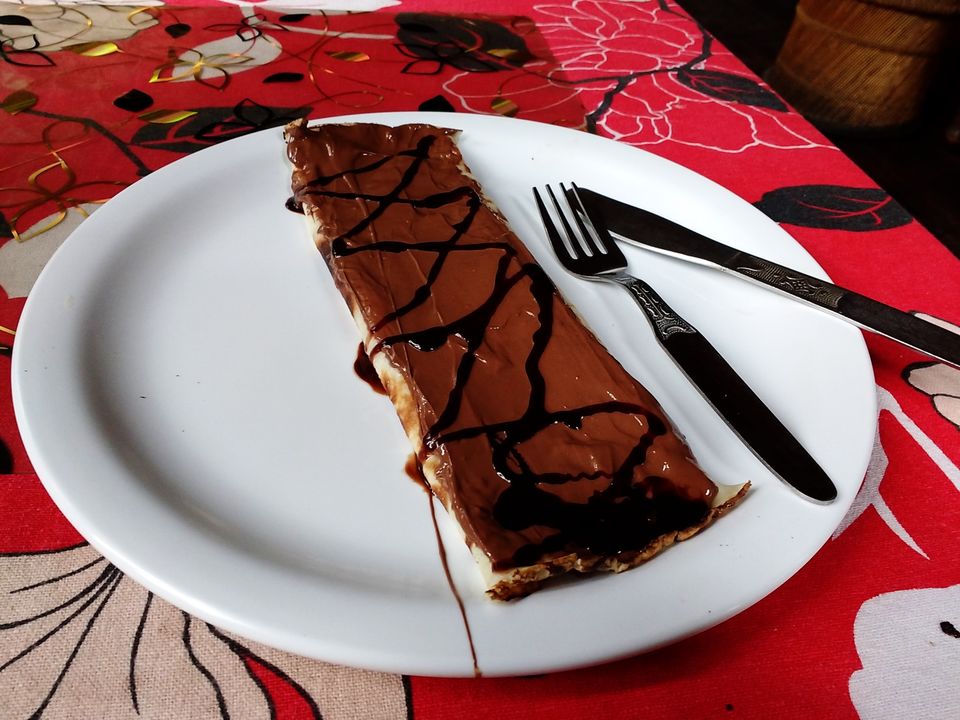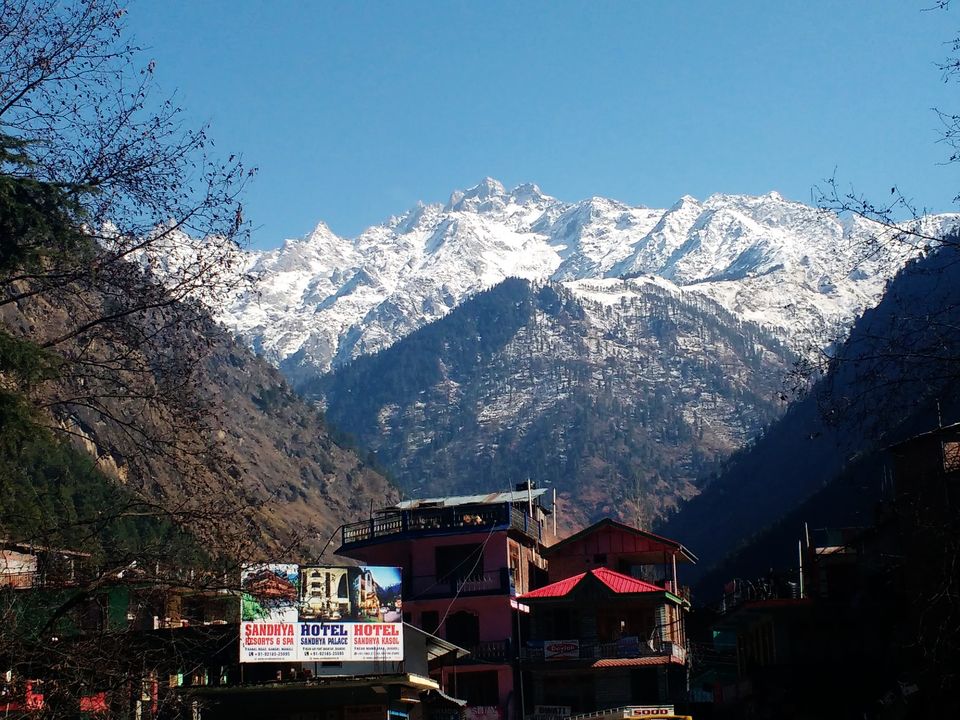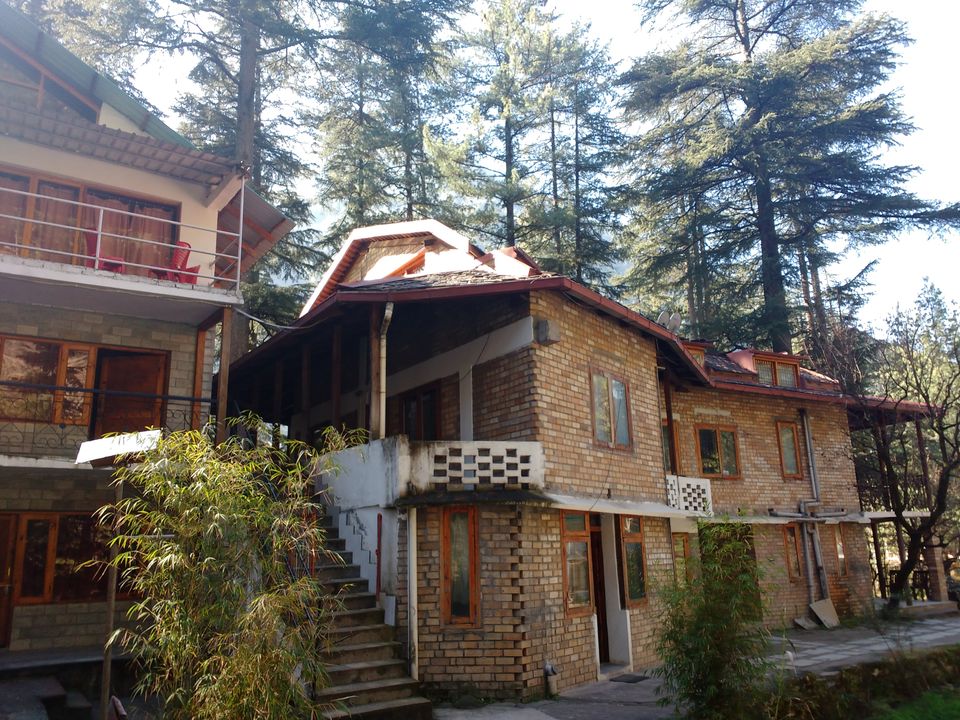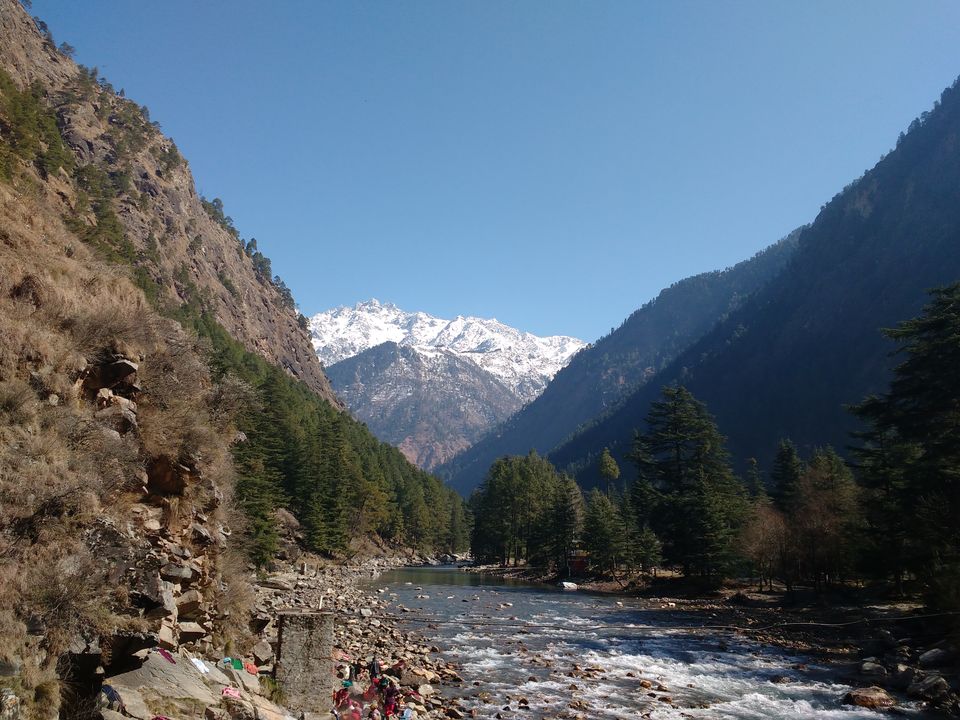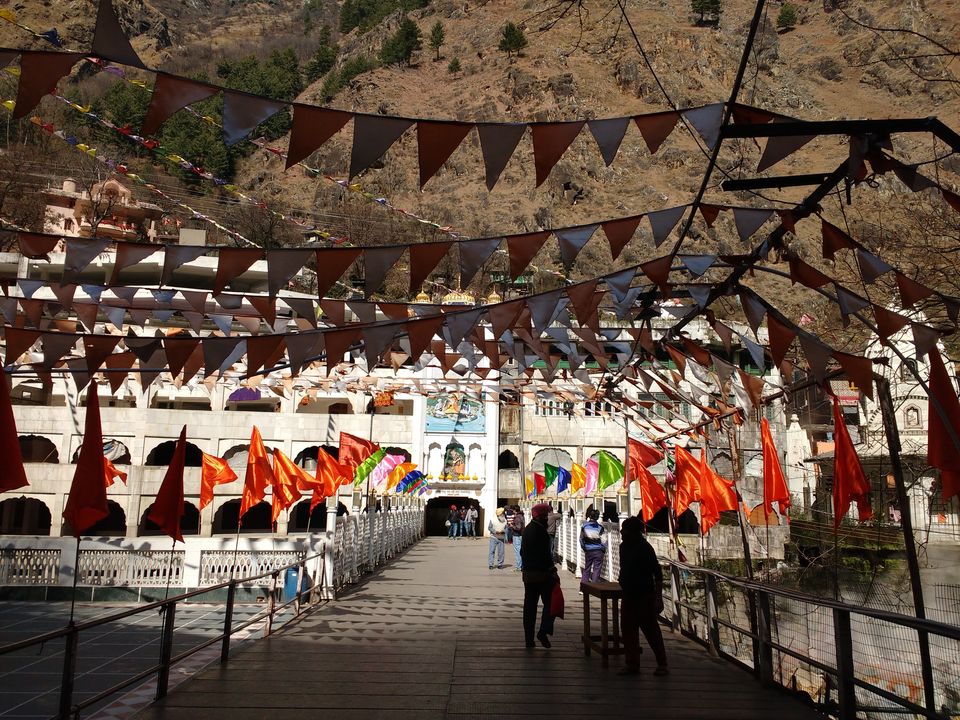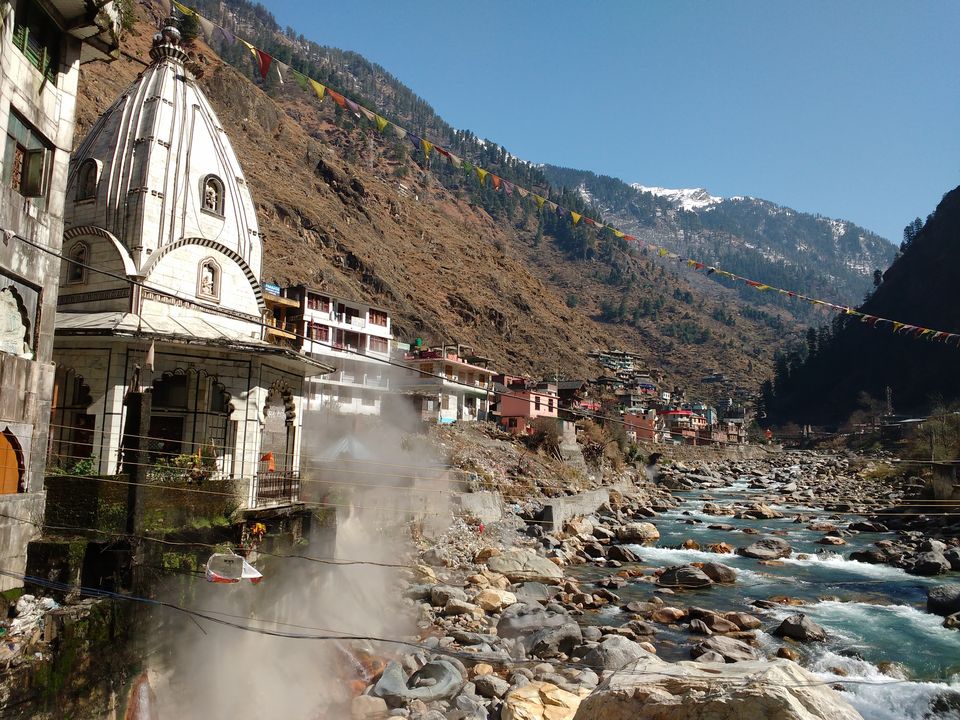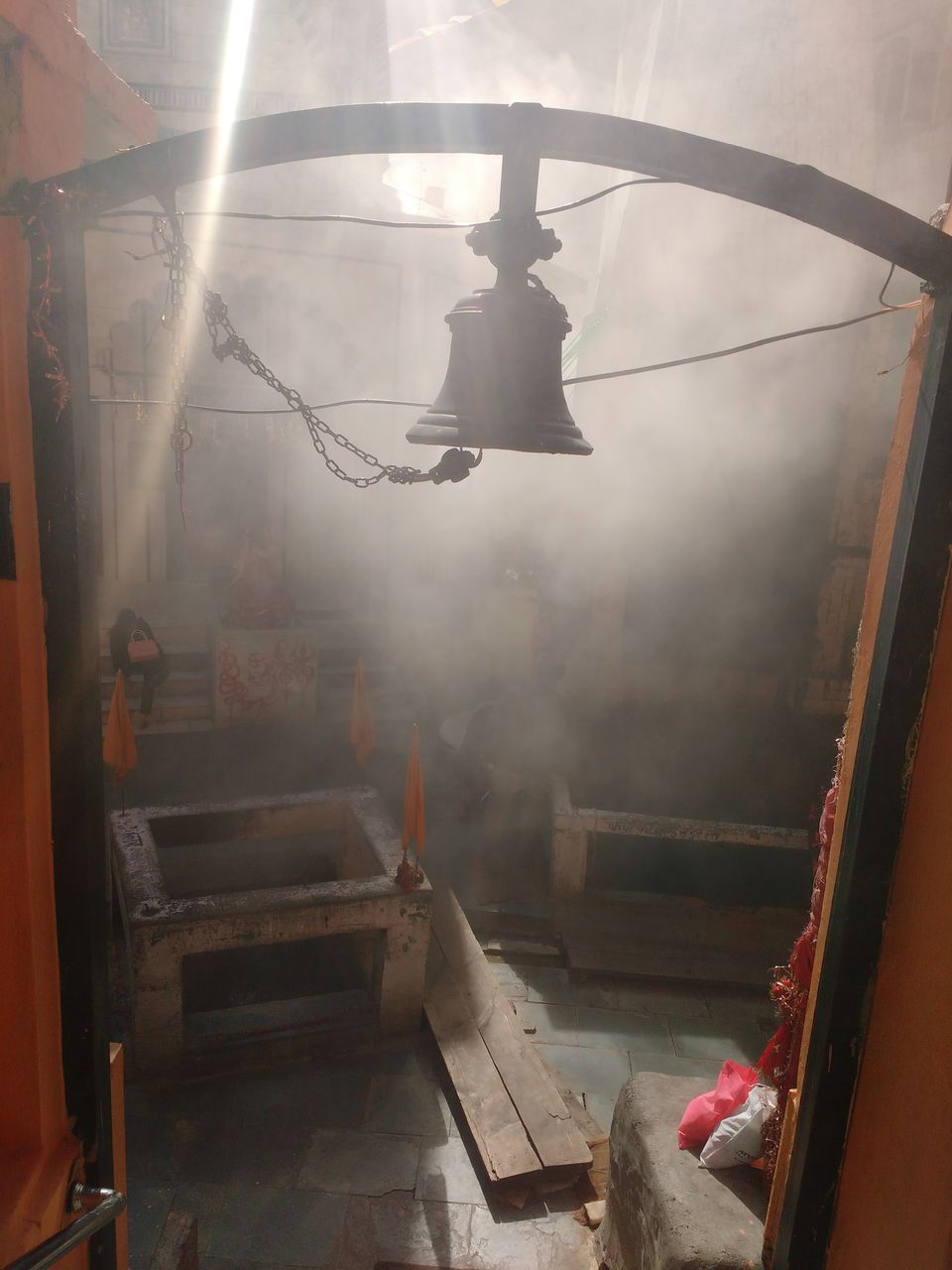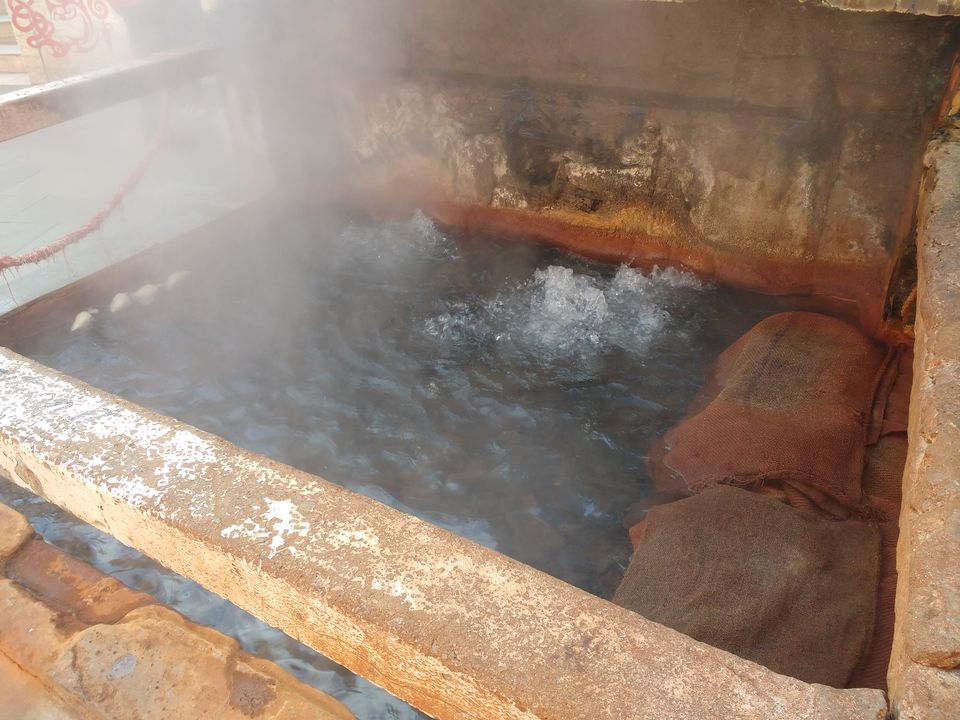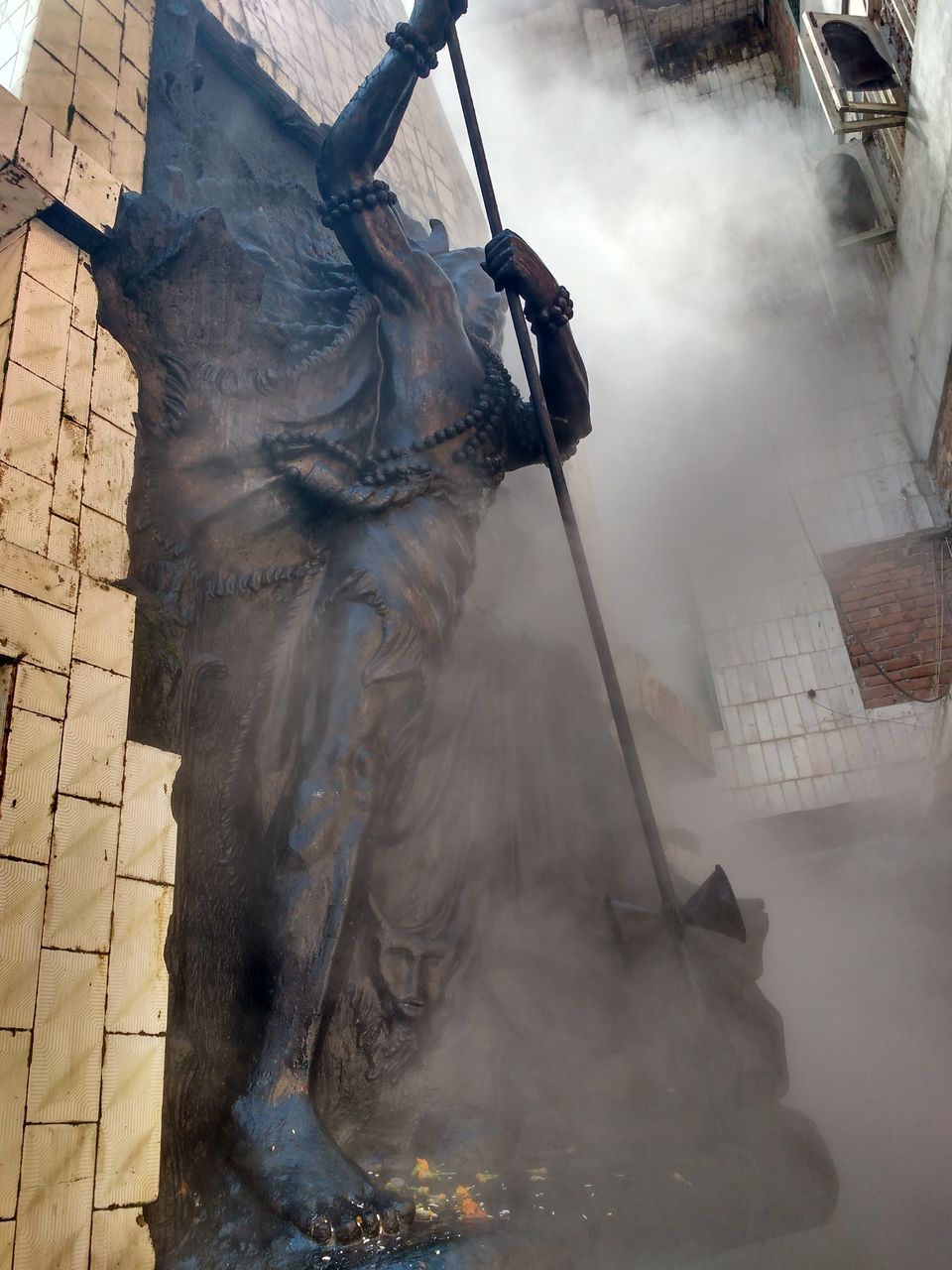 I don't remember exactly when my heart started dreaming of a solotrip, but the desire was so strong that I finally did that. Keeping all my fear and nervousness aside, I finally planned a solo trip on myfavorite day, my Birthday. To make a choice of the place was so easy as Kasol was in my mind for so long. 
Started my journey on Friday night from Delhi ISBT. All the buses which routes to Manali or Kullu crosses Bhunter. Journey was so comfortable.
I woke up Saturday morning with a beautiful view outside my window. High mountains and river on my side, always cheers me up.
Around 8 in the morning I reached Bhunter. BHunter is the place from where you have to change the bus for Kasol. After a 1.5 hour journeyof bumpy road I finally reached to Kasol.
It was raining that day. The hotel was nice and comfortable with a very beautiful view outside. I borrowed an umbrella from the reception of the hotel and decided to go out. It was freezing like hell outside.
I spent that day roaming around Kasol and Chalal. Chalal is a small village crossing Parvati River. I found hot spring there and water was really super hot. Before starting for Kasol I had gone through many different blogs over Kasol. So that day I was in search of all those famous cafe. Finally, I rested my legs in Evergreen Cafe. The nice calm place, having sat outside and Inside. Outside is quite beautiful. There was a nice scenic view of snowy mountains. I had some Israeli dish there and Nutella pancakes. The pancakes were just amazing. ( I am not a very much foodie type :P). Rest evening I had spent in my room as outside temp was dropping like hell. It was my Bday Eve.
Before going to sleep, I was continually bothering God and asked for clear weather.
So, here my Bday gift was waiting for me. That morning was so beautiful, l can say one of the most beautiful morning of my life. The day was sunny, I can clearly see all the far away bright mountains. River gush was making me crazy. I was so so happy that day. That was the best Bday gift I can dream for. I had spent almost 2 hours sitting there drinking tea and enjoying the River and mountains.
I planned for Malana but I have dropped that plan as it there was snowfall. So I decided to go to Manikaran. Manikaran is only 4 km from Kasol.
It was my second visit to Manikaran.
Those who are not aware, Manikaran is a sacred place for Hindu and Sikhs. There are a Gurudwara and temple of Lord Shiva. This place is a source of the big hot spring. An interesting fact about this place is all Prasad is cooked in this hot spring. There is a separate hot water pond inside the temple where you can dip your foot and relax for a while. I had lunch at Langar and then left for Kasol after spending a quality time there.
After coming back to Kasol I booked a place on a big stone on the bank of parvati river and spent the rest of my time sitting there and enjoying the awesome weather.
I don't know if anything changed inside me after this trip, but it was quite an amazing experience overall. I just loved this trip.
If you have a tight budget, you can take a trip to Kasol. Very low budget and a beautiful place to roam around
Happy Travelling!!!