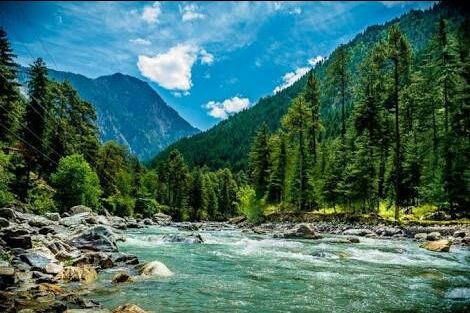 Kasol - A place which is very popular among youngsters for it's psychedelic rave parties, Hash & Weed.
When I decided to visit Kasol & told my friends about it. They told me don't go there alone, people openly take drugs there but then I really wanted to see kasol & it's lifestlye. When I reached there, I saw a beautiful Parvati river. Crystal clear water, Everything was so scenic I felt so blessed when i sat near parvati river. You can spend hours near parvati river as it feels like heaven.
Snow covered parvati valley enhances the beauty of kasol each & every minute with it's scenic view. There I spoke to one Himachali, I felt very sad when he started discussing about kasol tourism. He told me kasol is only coming on internet's websites because of it's rave parties, weed & Hash. Nobody wants to know the story of Parvati valley. Nobody is here to feel the beauty of Kasol & Parvati river.
He wants people to come here to see it's beauty & culture not for weed & Hash. Even i felt the same, Kasol should be encouraged by travel websites for it's beauty. He was very sad as he discussed about kasol's negative tourism. He said family people hardly come here to see kasol as everywhere it's only famous for rave parties. 
Even when I was roaming & observing it's culture. I felt there are lot of other things to explore apart from Hash, weed & rave. as kasol & small small villages nearby kasol have a very beautiful himachali culture which one should surely explore!!!
I am in love with kasol for it's beauty not for it's rave culture!!!!!! I will always suggest people to explore kasol for it's beauty & purity.