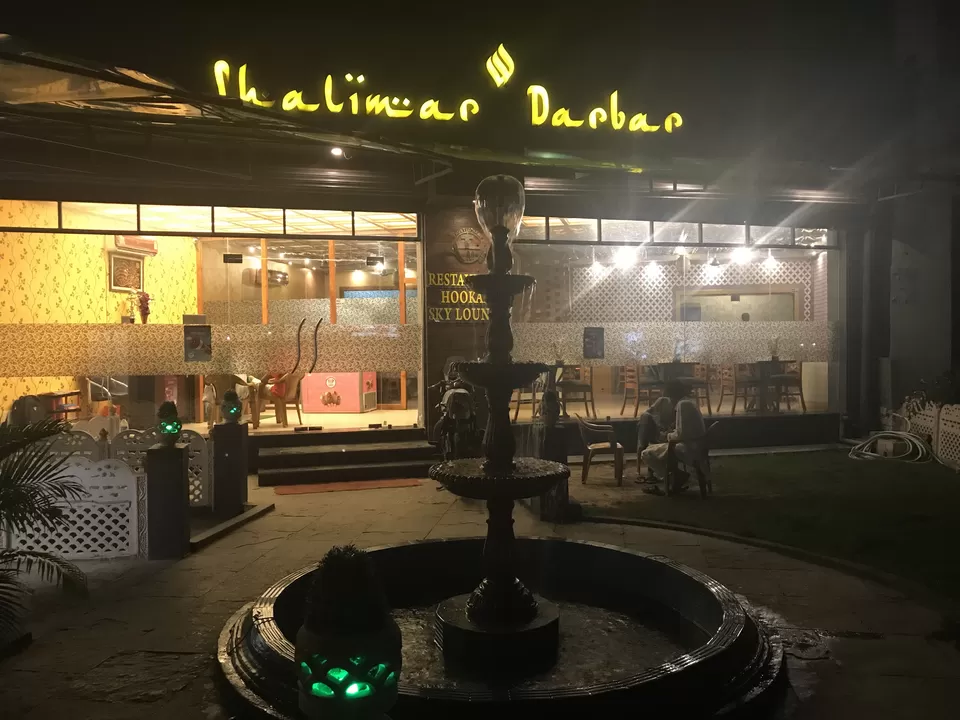 With just 4 days at our disposal and to cover both Kathmandu and Pokhara from Kanpur by road meant that we had a long task at our hand. I started from Kanpur at around 6 pm and headed straight to the Lucknow Airport where my two friends were supposed to land from Delhi. I picked them up at around 7 : 30 pm and we headed straight for Gorakhpur where we had booked our stay at Hotel Yark Inn for the night. Luckily the roads in the Highway NH28 were in a good shape and much better than what we had expected being UP. The 4 lane highway helped us cover the 250 odd kms distance in good time. We just halted once during our journey for dinner and were able to find pretty good food at Shalimar Darbar near Khalilabad on the main highway itself. The places serves some good non vegetarian food and is famous for its Chicken Barra. After refuelling our stomachs, we were all geared to reach Gorakhpur as we had a long driving day ahead and wanted our driver to get as much rest as possible. We reached Gorakhpur by around mid night. The Hotel did not have any proper parking space available and had only 1 person attending. Luckily they made some arrangements for the Driver and we told him to crash wherein we 3 went outside for a stroll to the main market which was quite lively even at 1 am because of Dussehra festivities. After an hour or so we went to our room to catch some sleep.
We started our Day early before 6am from Gorakhpur for the Sonauli Border which is roughly 100 kms away. Surprisingly, the roads again were in a pretty good condition except for a couple of bad patches here and there where some construction work was on. We reached the Nepalese Border town at around 8 am and now there was some Paperwork to be done for us to take our vehicle into Nepal. There was a huge queue out there and the form was in Nepalese. Little bit of bribing set the ball rolling and helped us get done with the paperwork without much trouble. We paid INR 1130 for 4 days entry for Innova Vehicle along with Rs. 30 for them to fill up our form. A few kms away was their RTO from where we needed to get our temporary registration no. for which we roughly paid INR 382. It was an inconspicuous old building and not many people knew about it and difficult in locating. Seemed like that a lot of people skip over this formality.
After getting done with these formalities, we decided to head towards Lumbini, the Birthplace of Lord Buddha for a quick detour. The place is roughly 25 Kms away and it took us roughly 40 minutes to reach there. It is adorned with beautiful temples gifted by various Buddhist nations of the world showcasing their unique and beautiful architecture. Quite similar to Bodhgaya or Sarnath in India, but the major difference being that it was quite well maintained and the greenery out there added to its beauty. After strolling around a few temples, we thought of having some breakfast but everything seemed to be shut at that hour, so we decided to leave for Kathmandu as we were running short of time and on top of that we had taken this 25 Km detour as well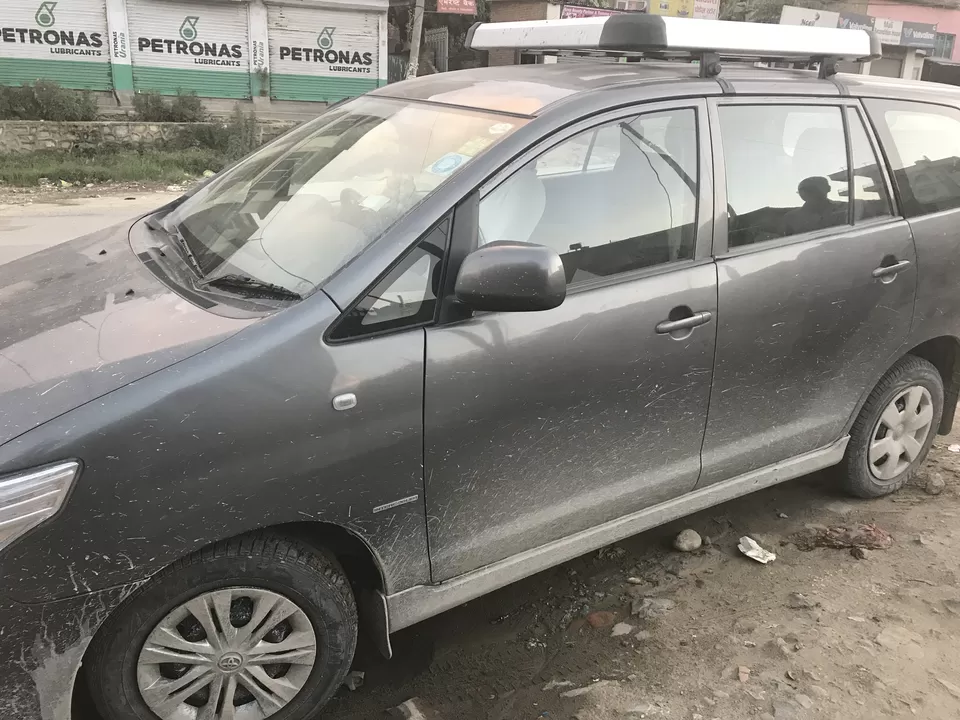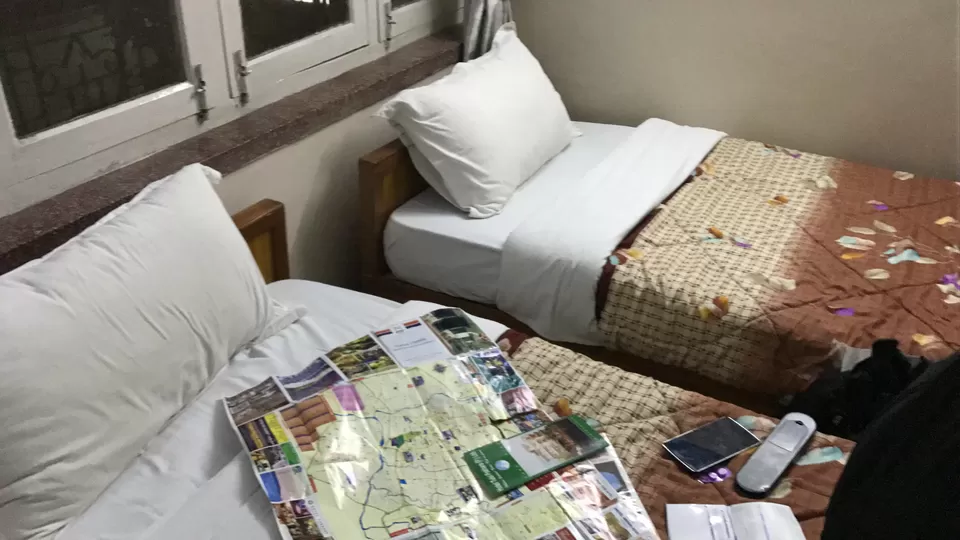 We wanted to reach Kathmandu before dark so headed straight to Kathmandu from Lumbini. There was a lot of traffic on the road and seemed like lots of people were heading towards Kathmandu on account of Dussehra. It is only that day that we came to realize that Dussehra is a very big festival in Nepal akin Diwali in India. What made matters was that all the restaurants and dhabas on the highway were shut and we remained deprived of Breakfast that very first day. All we could see on the highway were hoardings of 'Lalli' - a kind of ready to cook Noodles but no one offering it to us. Finally, around lunch hour we were supposed to convince a small dhaba to prepare some 'Lallis' for us even though they were shut and absolutely reluctant to do so. After devouring this quick meal, we headed straight for Kathmandu. The roads were quite decent except for a stretch of 30kms where practically there were no roads and that took us almost 2 hours to cover that. By 5pm we were on the outskirts of Kathmandu and were met with heavy traffic resulting us to reach our small hotel - 'Backpackers Inn' located in Thamel, Kathmandu not before 7pm. We decided to rest for a while and enjoy a cup of coffee along with some sandwiches before heading towards the market. By the time we were ready to eat our dinner and headed out to Thamel, everything seemed shut on account of Dussehra holidays. Only a few cafes were open and we decided to dine at 'Revolution' as seemed the best of them with a nice sitting area outside. We did not rue the decision as we gormandized on the food out there. We went back late at night with lots of beers down and some good memories.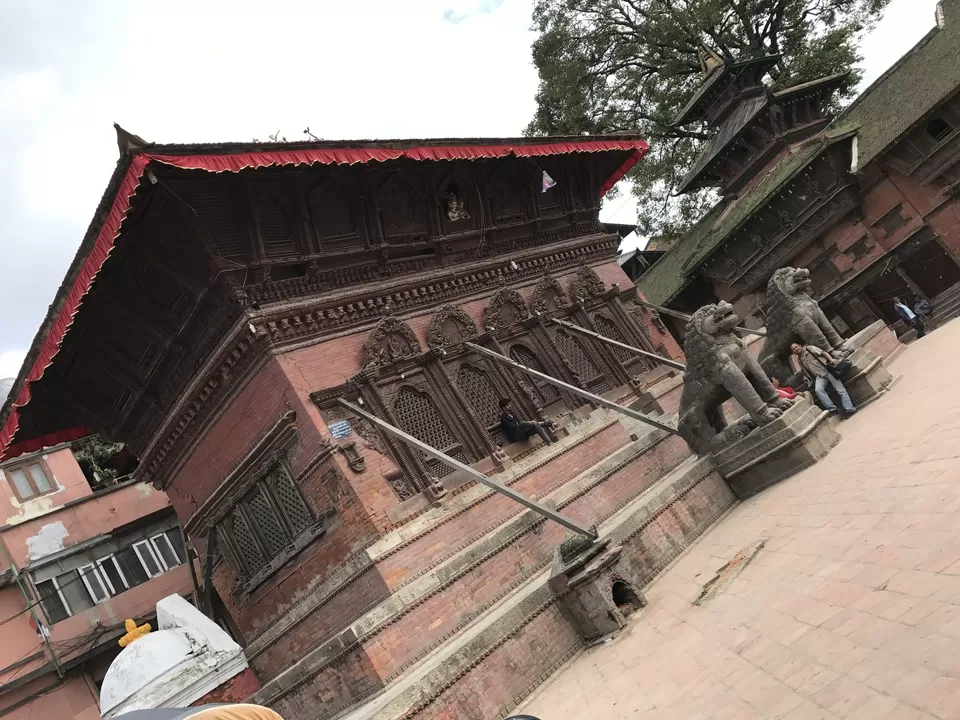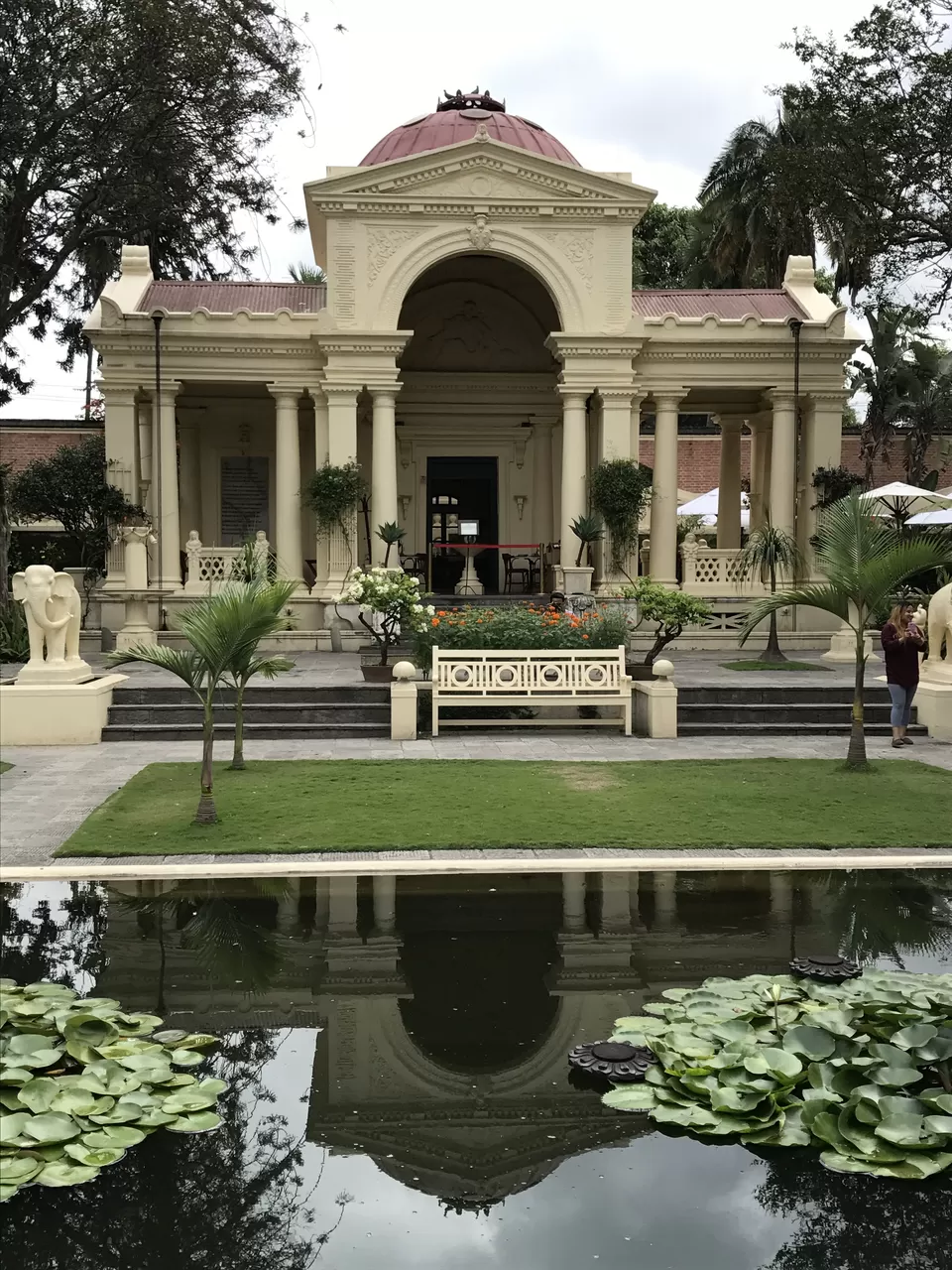 We tried to get up as early in the morning as got done with our Breakfast as early as possible. The first place we went was Garden of Dreams which was in Thamel and near our hotel. Very well maintained with interesting plants and good architecture along with a nice cafe. From there we visited straight to Kathmandu Durbar square where we spent a good amount of time even though a lot of the building were damaged by the earthquake yet with its interesting buildings and architecture one can easily get lost in time out here. From here, we went to the legendary Pashupatinath Temple which is visited by Hindu devotees from all over. After that, we visited the Boudhunath Stupa and the Swayambhunath Stupa in quick succession as it was already peak noon and we had to spend the night in Pokhara. Enroute, we had even planned to visit the Manokamna Temple via the cable car.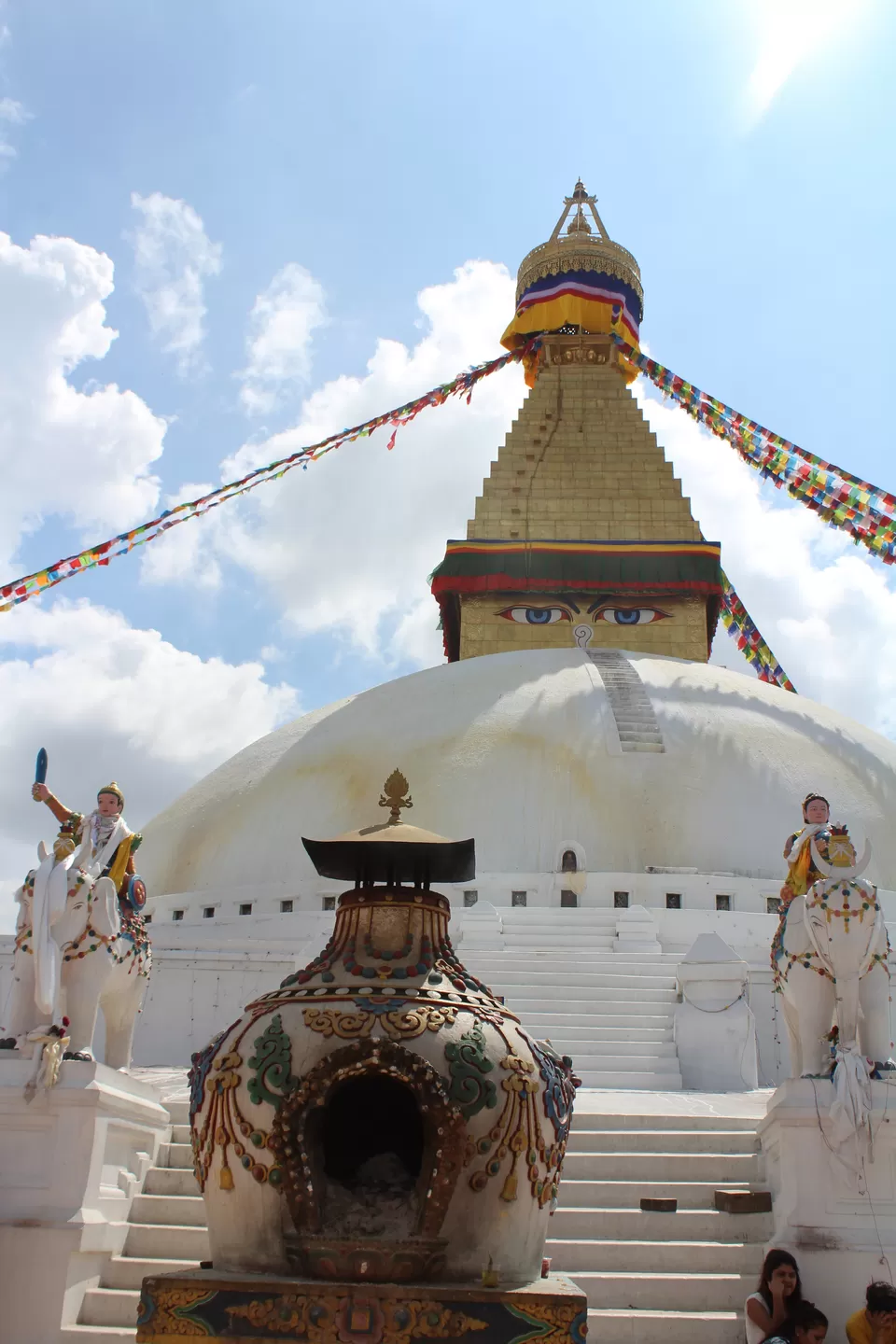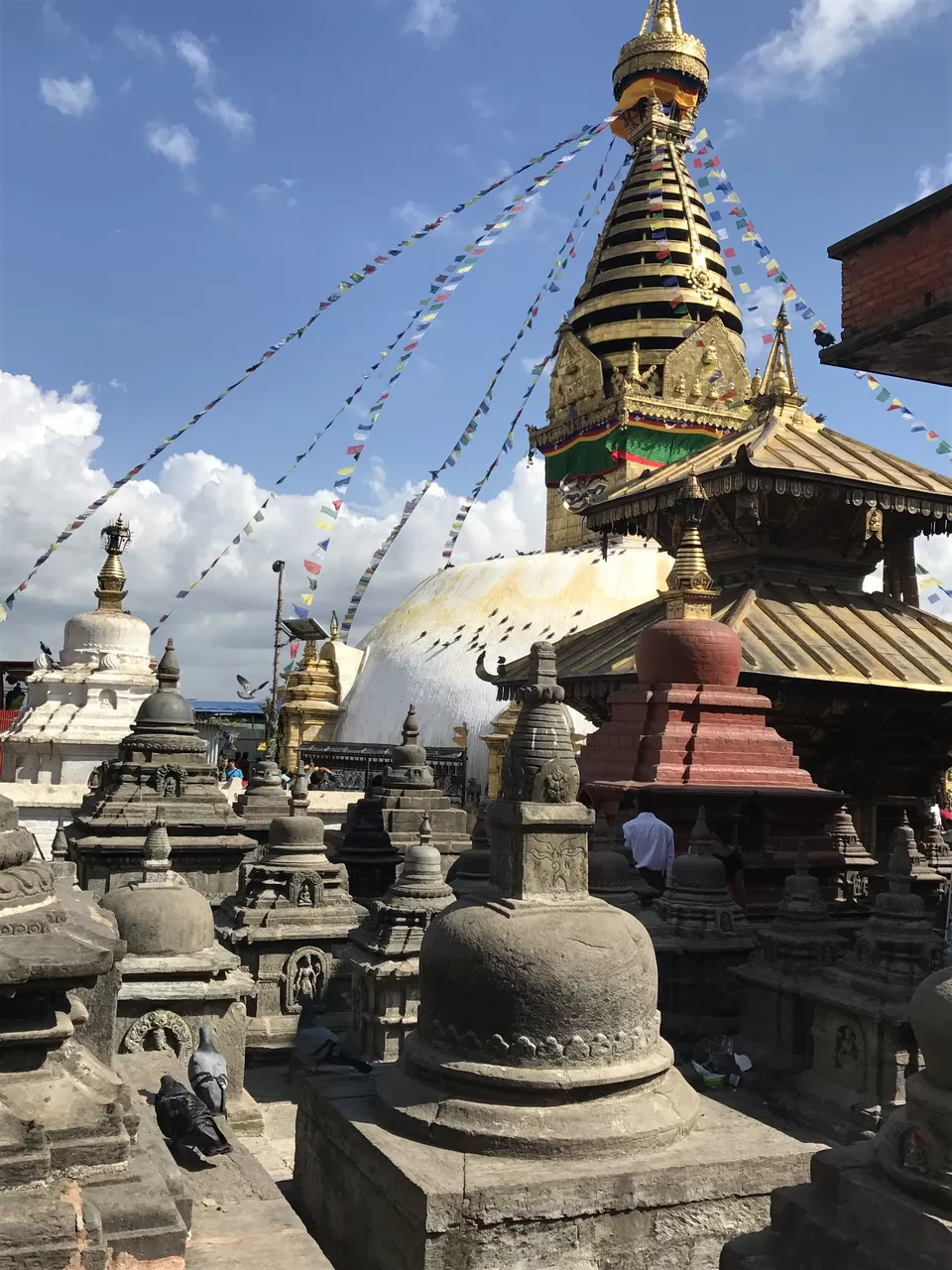 Kathmandu to Pokhara is roughly 200 kms by road and takes around 5-6 hours to cover the distance. We had thought of stopping at Manokamna Temple which lies roughly midway between these two major cities. Unfortunately, by the time we reached the ropeway was closing down for the day. We still halted for some food as we hadn't eaten lunch all day. There was no milk available in any of the shops out there so ended up making ourselves content with 'Lalli' yet again. We reached Pokhara late in the night and were not booked that night anywhere. We found Trekkers Lodge right in the heart of Pokhara city opposite the Phewa Lake with fairly huge rooms, good view and garden but not great a host. That night we were so tired that we did not explore much just ate some dinner at a Marwari restaurant and resigned to Bed.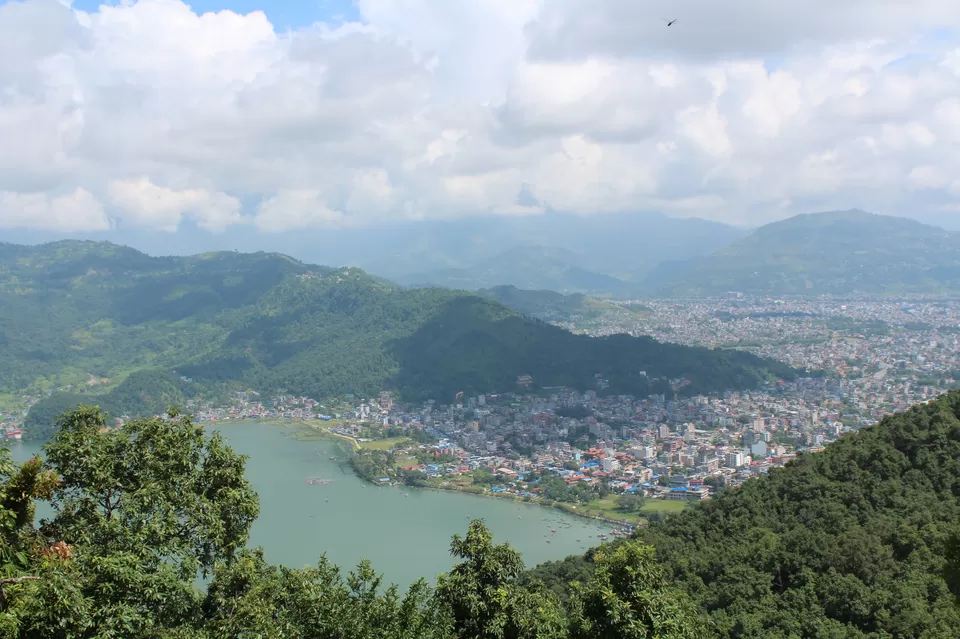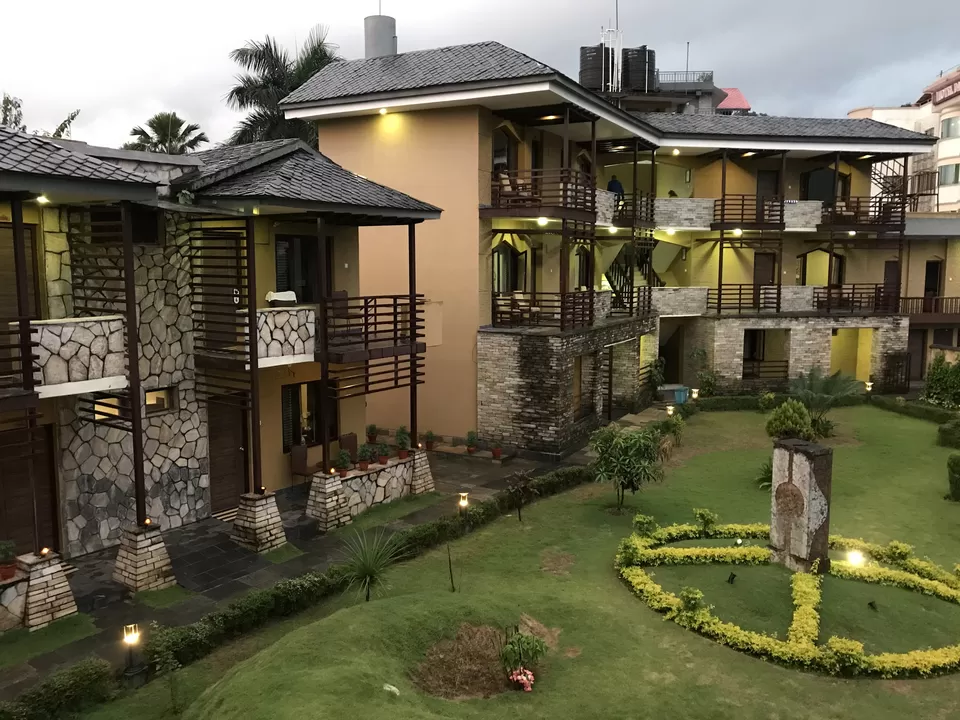 Pokhara is the undisputed tourism capital of Nepal and it has every reason for that. It is often also called the city of Lakes because of the presence of no. of Lakes and is surrounded by High mountain ranges from where one has some good short and long treks with Poon Hill Gorepani trek being the most popular. Having just one full day at our disposal, we could ill afford such expeditions but had atleast hoped to do some Paragliding from Sarangkot. From Trekkers Lodge, we got a beautiful view of the Annapurnas in the morning. We got up and ready in a good time and left for the Shanti Stupa built in the 1990's. From there we got a good Panoramic view of Pokhara city and the Phewa Lake as the Stupa lises on a Hilltop. It was quite hot already and we decided to visit the Seti Gorge and Davis Fall after that. Davis Falls or Devis Fall is named after an English woman who fell in the gorge. These places were quite crowded by the time we had reached there and after getting a few photographs clicked, it was time for some lunch.
We had not had the opportunity of trying their local cuisine till now and ordered some Nepalese Thali. Along with some Gorkha Beer and Momos, it was perfect meal on a hot afternoon. By the time we finished lunch, the weather had taken a drastic change and on our way to Bats cave it started pouring heavily. Visting the Bats Cave with the heavenly downpour was an adventure in itself and it felt really dark and deep inside. It poured and poured that day and our plans of Paragliding all but faded yet we decided to go to Sarangkot Peak from there just for a drive even if nothing else materializes. The drive was beautiful in the rains and even scary at times as the roads had become slippery with so much downpour. We reached the top but by that time there was no left there and all the paragliders and tourists had come down. So after sometime we too decided to do so.
From there we went to our new hotel Lakeside Retreat where we were to spend the night. It was very close to Trekkers Lodge and is a beautiful property with lovely rooms and a pool. After resting for sometime we went out to explore the Pokhara market and do some shopping and ate dinner at 'Thakali' that night. We went back early to relax in the beautiful property where we were staying as it had been another very long day.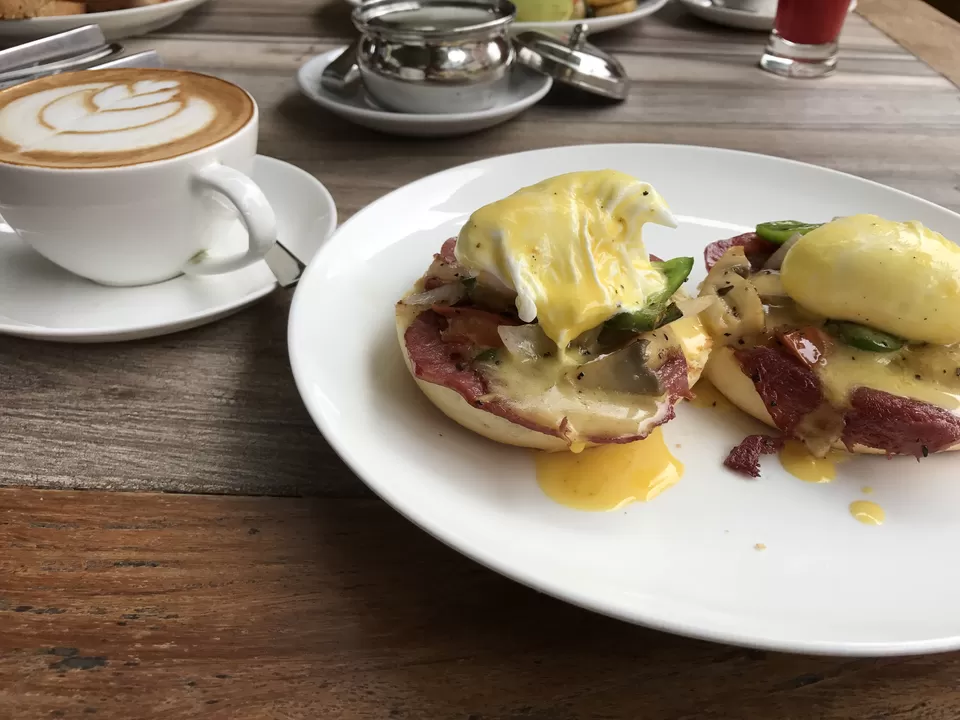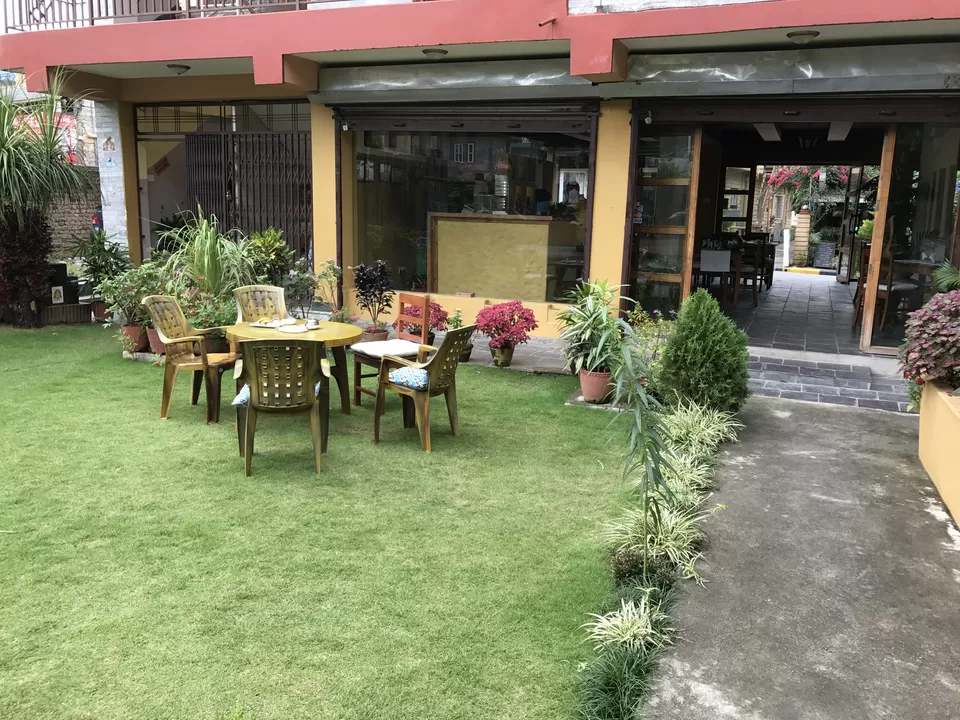 Our short trip was already coming to an end and we had to head back to Kanpur now which is roughly 600 kms away. Before we headed out, we wanted to explore the lake side market further and we wanted to eat breakfast at 'Rosemary Garden' which had raving reviews in tripadvisor. Reaching there was an arduous task and it was located slightly away from the main market and we were following google maps to find it. But the breakfast was truly worth this effort as we gormandized each and every morsel of our food.
By noon we were done with our little bit of exploring and shopping and we left for Kanpur as it was a good 14 odd hour journey from there. We took a short detour to Tansen roughly midway only to eat some good food as Nangdo West in Tansen serves you some good traditional Nepalese as well as international cuisines. The waiters look good dressed in traditional attires but becomes difficult to place our order with them as they understand little English. Nonetheless, this place is a hidden gem and the detour that we had taken was well thought of. After having a heavy meal consisting of momos, burgers and some local dishes, we went to our car parked next to Tansen Square and left for India. We reached the border town of Sonauli a couple of hours before midnight and were under double mind whether to halt for the night or
Frequent Searches Leading To This Page:-
Road Trip to Nepal from Kanpur, kanpur to nepal distance time, kanpur to nepal train time table, kanpur to kathmandu distance by train