This is the first installment in the series of Kerala Diaries. Last time I tried to sum up a trip in a thousand words or less, I failed miserably. So now we are going to do a series! Yayy!!
Kerala is God's own paradise! And I visited this paradise in December 2015 with my family.We planned a trip to four major spots in Kerala -
Munnar
Tree Plantations in Munnar
Thekkady
Periyar National Park
Allepey
Backwaters of Allepey
Kovalam
Kovalam Beach – P.C. Kerala Tourism website coz I was among the waves
For a week long trip, we decided to spend two days in Munnar, two days in Thekkady, one day in Allepey and two days in Kovalam. But God had other plans! Our flight was scheduled for 5.10a.m. And with all the chill of not-first-timers, we reach airport 50 minutes before the flight time. And totally cool, instead of checking in immediately, we are taking loo breaks, browsing through the shops and basically, admiring the Airport! Not realising that the check-in time passed and we missed our flight! After the initial bhasad (chaos), we finally calmed my hyperventilating mother and booked another flight for that afternoon.
So instead of reaching early that day and utilizing it, we reached late at night. Our adda for the night, Gokulam Homestay was actually situated in a little village, off the main city in Munnar, making it very peaceful and serene. The host was warm and slightly amused at our morning adventures. We were all tired, so we called it a night! But I couldn't resist the little terrace that opened out near our rooms. I went to sit there quietly for a while, listening to the night noises and also…umm.. trying to connect to wifi! Hey! Judge all you want, but I ain't no saint, brother! Anyways, I tried sitting there, all the while, calming my heart, that no, no ghost is gonna jump up from any direction to kill me! I did, I truly tried to get acquainted with the nature and the breeze and the night and the beautiful twinkling nights of the valley, but mortal fear for my life drove me to say "Fuck this shit" and run to the safety of my room!
Next day, though I had promised myself I would wake up early in the morning to walk around, I drag myself up at 9a.m. Since it was our first day in South and we were promised home-cooked food, we were pretty excited! We were served 'Appam' with a bowl of spicy masala peas curry. Though we were left with streaming noses and eyes, it was pretty tasty! Soon I would realise why it is not that good an idea to travel to South India with a vegetarian family! Its food is predominantly non-vegetarian!! But still, the vegetarian couterparts are no less, so maybe next time.
Soon we were on our way for a sightseeing tour of Munnar. Here is the best part – IN A JEEP! Now Munnar is a beautiful hillstation and a must visit if you like greenery and want to experience the cold in the southern parts of India. The roads are a roadie's dream, smooth like Elvis Presley's shaved cheek (or chest coz I am a feminist perv eehihihihihin)! *Drool* And driving down the curves with that slight fear of falling out since there are no doors in this jeep, if that is not an adrenaline rush, I don't know what is!
Anyways, as you look into the distance, you can even make out various shapes in the mountains. That's how the highest peak in the Western Ghats and South India got its name. From a distance, it looks like the head of an elephant and thus got called 'Anamudi'.
Can you spot it? A little to the left! Slightly right! Right there!
Kerala is called the 'land of spices' for a reason! Lemongrass, vines of black pepper and many medicinal plants grew not just in courtyards and gardens, but on roadside as well! Our driver, who was himself a very enthusiastic and passionate photographer, stopped on his way a hundred million times to make us sniff this plant or that spice, pulling up with dramatic breaks at one beautiful spot to next beautiful spot so that he… I mean WE could click pictures! Not only that, he kept on insisting on grabbing our camera to capture us. Such a wonderful man!
With the waterfall, he also caught my long nose! Sigh!
Now, I am not going to make "go-to" list here! But we had a super fun day! We went to a few waterfalls, a sugarcane plantation where we stole a few globs of freshly made jaggery, asked shamelessly for few pieces of sugarcane, stopped on picturesque spots between tea leaves plantations, plucked all kinds of spices like black pepper, coffee beans, an All-spice plant (named coz it gives a fragrance like all spices mixed together. Ummm almost like Garam masala which is a mixture of all the spices, I hope I am not confusing anyone), a plant that helps control Insulin and Diabetes, Cocoa and of course, lemon grass.
Finally we reached Chinnar Wildlife Sanctuary and went for a nature walk. That is, we follow the jungle-man on a trail to the Watchtower, from where we can spot animals. Now I am not bragging but we were lucky because we spotted the most amazing family of elephants, complete with a little cutie patootie baby elephant!! Come on! Say with me – "Aaaaawwwwwwwww". Coz Baaaammmm!! There it is!
Dumbo and his family! :)
We were super excited on spotting Dumbo, we never realised we had missed a big party! What was it, you ask? Well, while we were taking pictures of Dumbo, complex ant-holes, a a beaver-cum-squirral being and no kidding, a langoor panchayat (long story short- I saw, I clicked, langoors pissed, hoo-hoo-haa-haa and we left in a hurry before a faeces war broke on my account). Wow, I can get distracted.
The Langoor Panchayat
Am I a beaver? or a squirral? Keep guessing!
Anyways, while all of that was happening, unbeknownst to us, the full khaandaan of local monkeys had descended on our jeep, opened up the Velcro latch of back, gone through our bags (mind you, they opened our zipped bags!) and thought that was too much junk food for a small family like us! Not healthy at all! They took pity and felt it good to ease off our burden. When we came back, the party was all over, with only leftover pieces of chips and namkeen and fruit cake lying around and inside our jeep as evidence. The real loss was they had stolen the same jaggery balls that we had stolen!! Do unto others and they WILL do the same unto you! But they were good monkeys. They were considerate enough to leave one untouched bag of cake and namkeen for us! So that's a win for us! Hurraah!
Parrtttaaayyy!!!
This innocent looking bugger was sucking on MY piece of sugarcane!!
After the excitement died down, we left chattering among ourselves. We took the last detour to see if we could spot some other animals! And darn, if that wasn't our lucky day! Soon we came across a herd of deer frolicking around.
The lady luck wasn't done yet! Once we, that means me and the driver, both fervently clicking pictures, were done and moved on, we came across one huge Bison. Again the camera frenzy!
Imma kill you, Nigga! Get your paparazzi butt off my face!
After we were sure, the bison was teased enough, we left him to his grass and grooming! Side note – I have always wondered how the Great Indian Bison found his name! My best guess is that when Britishers colonised India and met this particular monstrosity, our Indian ancestors introduced him as "our Bhai Saand"! And can't you just imagine a British chippy saying "Bai San" and thus Bison! Ummm.. just to be sure I don't get sued or something, Disclaimer – This particular tit-bit is from my own imagination and any relation to someone living or dead is completely ridiculous and coincidental!
Finally the great day came to an end and we came back to the homestay. But that was not an end to the surprise! So basically, South Indians do not use normal wheat flour or Atta but the fine version or maida. Hence the chappatis made from Maida are not that good on your tummy, or so we will find out very soon!
On that "loosie" note, I ll take your leave.
Loca Chica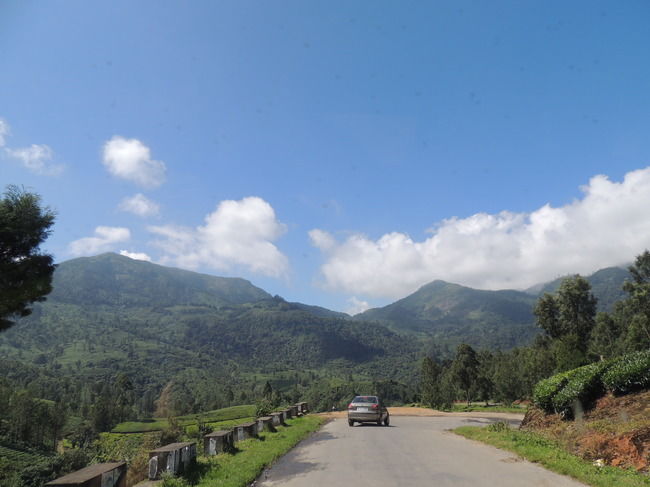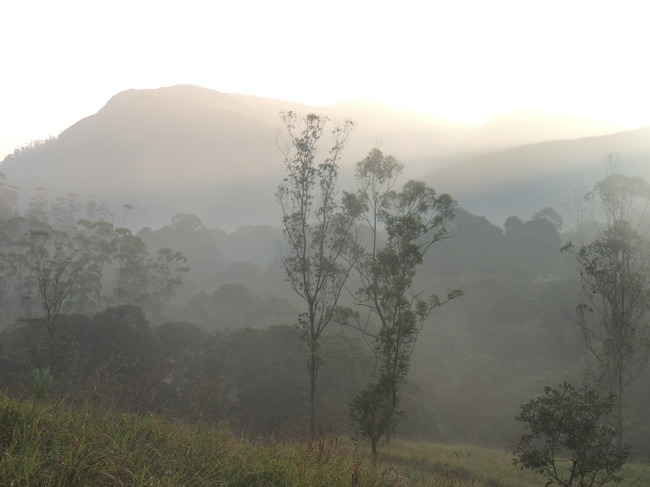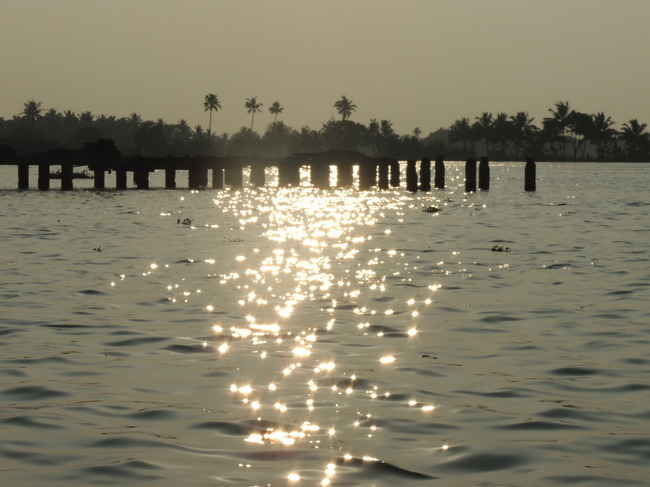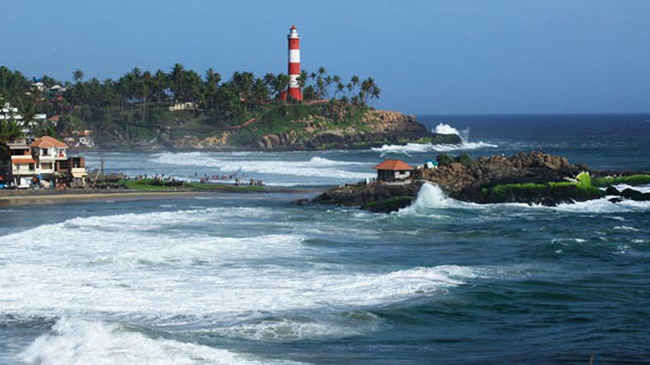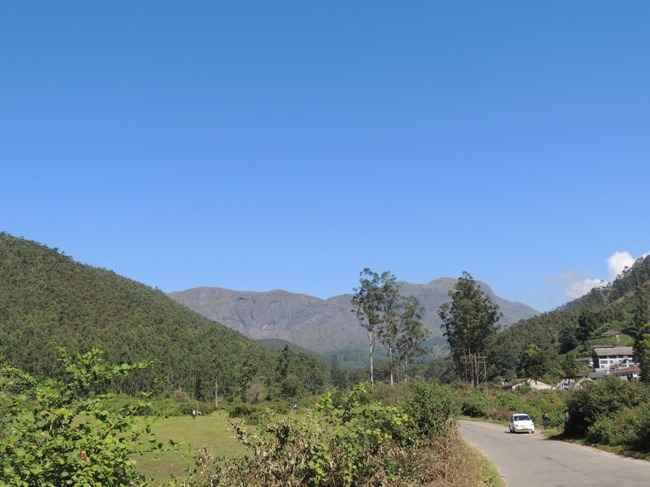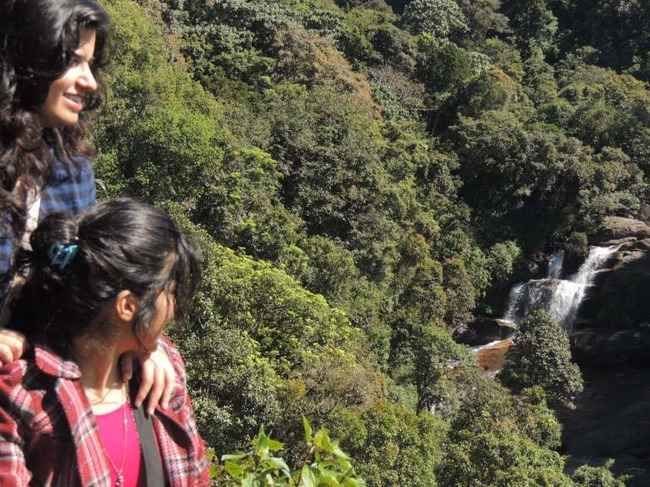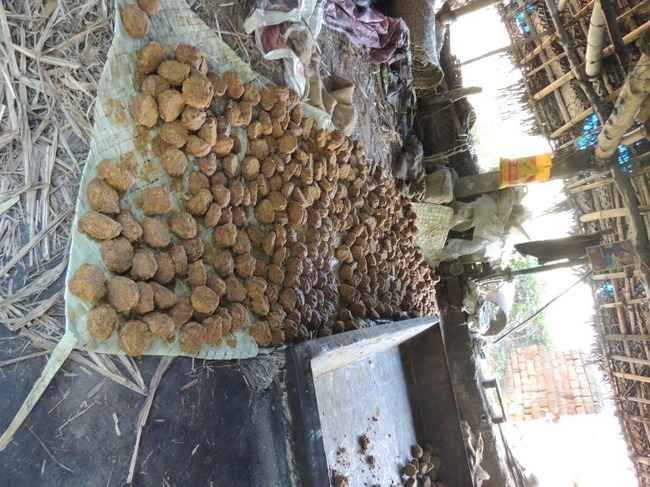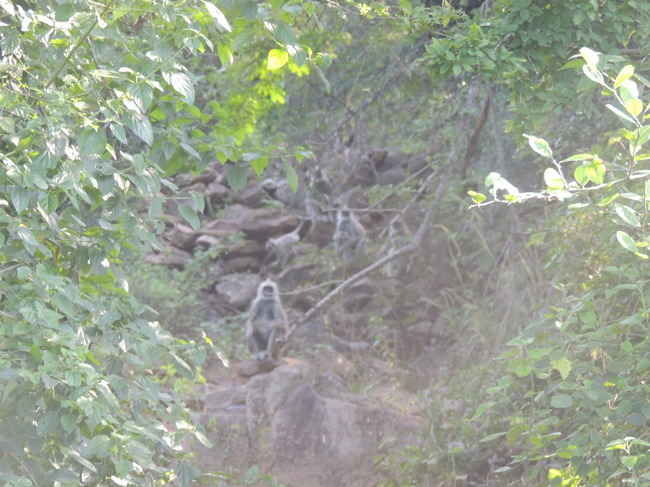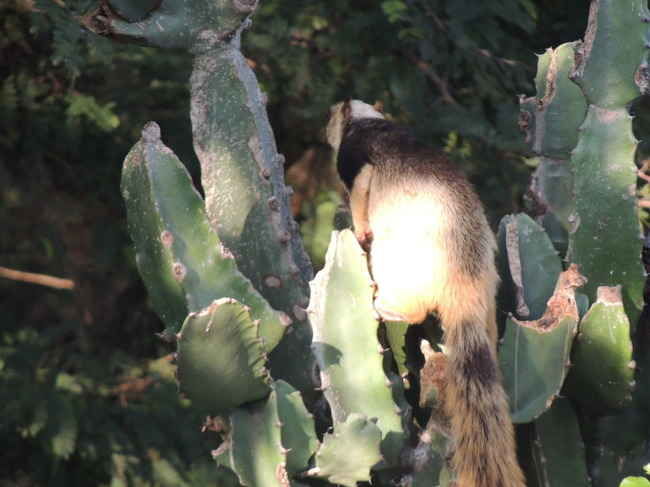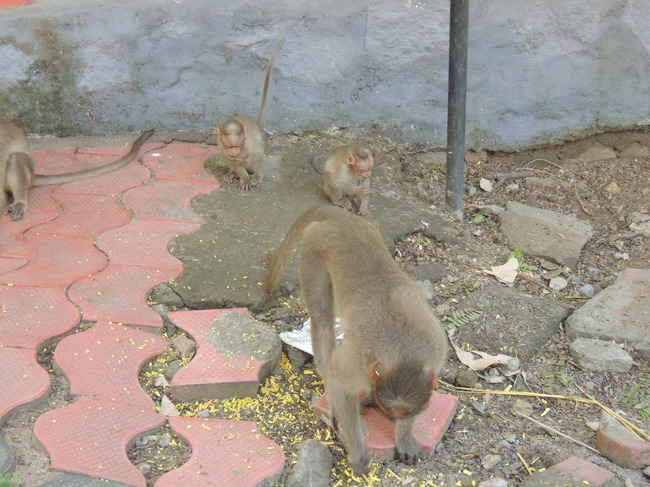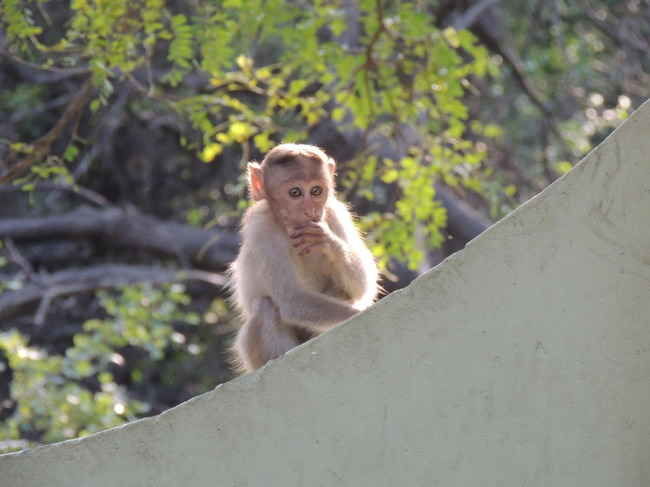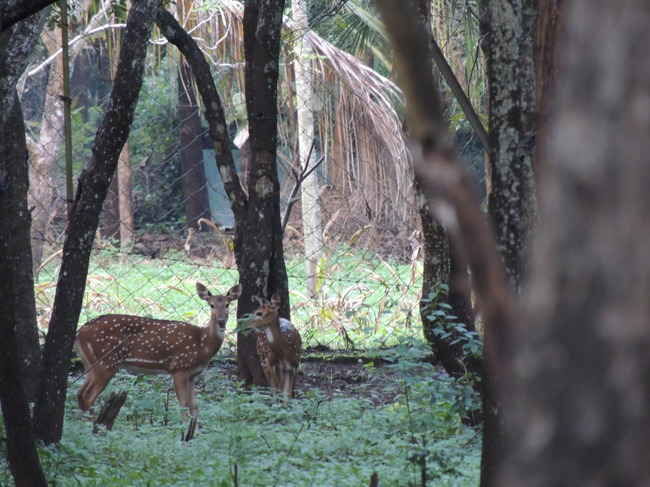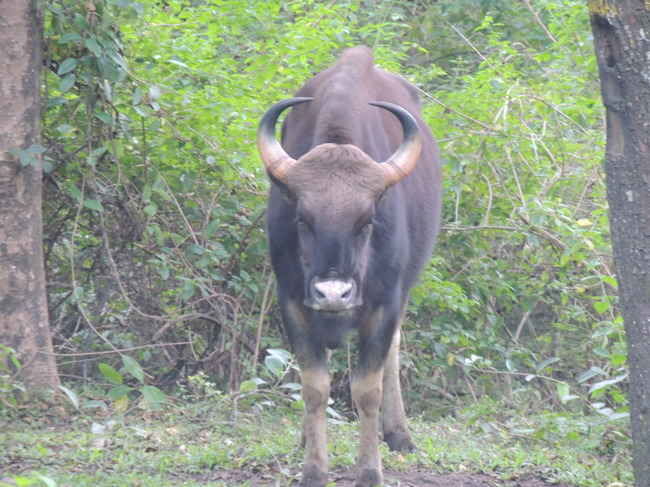 Homemade food, good host.
Frequent searches leading to this page:-
Kerala tour packages with price, Kerala honeymoon packages kesari, Kerala luxury honeymoon, Kerala honeymoon packages 3 days, Alleppey honeymoon packages, 2 day honeymoon packages in Kerala