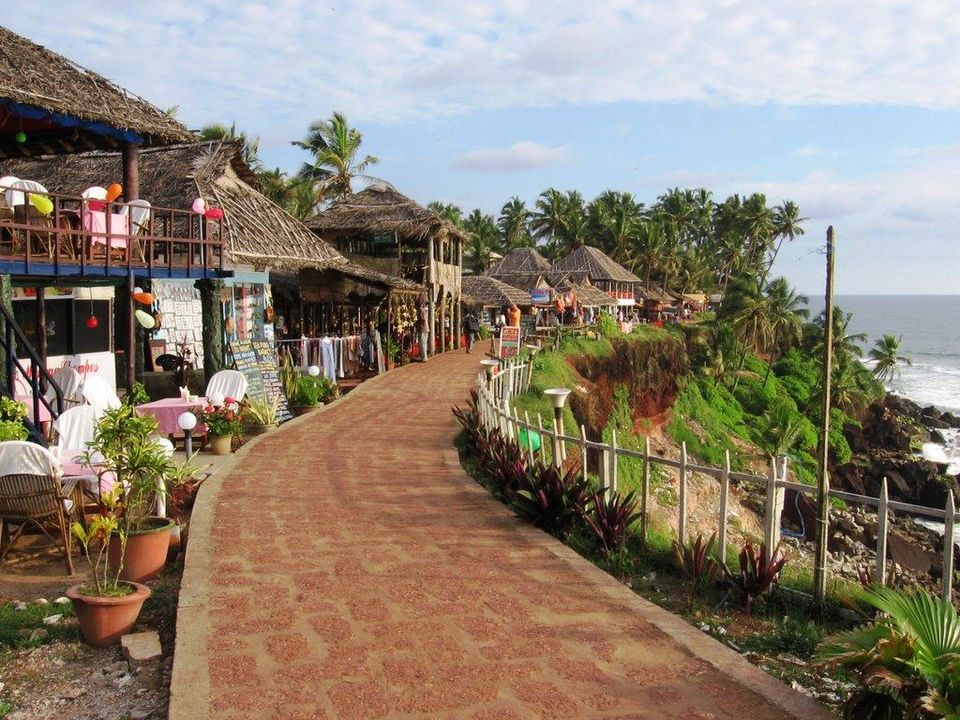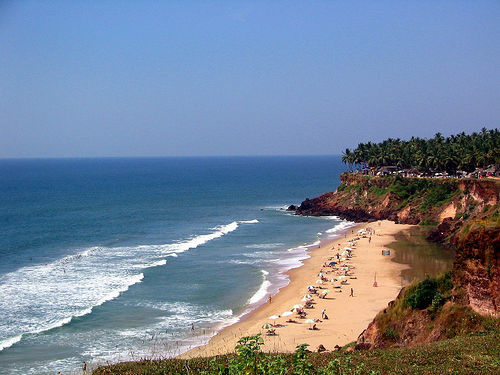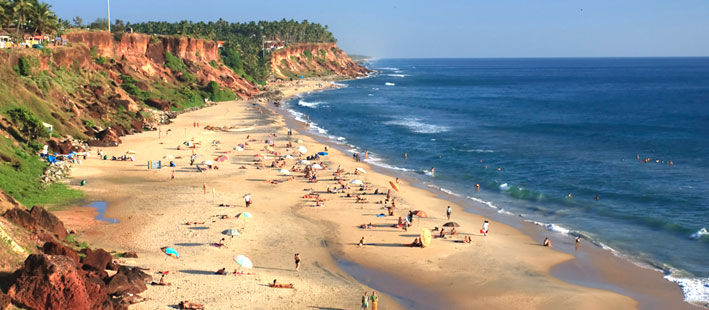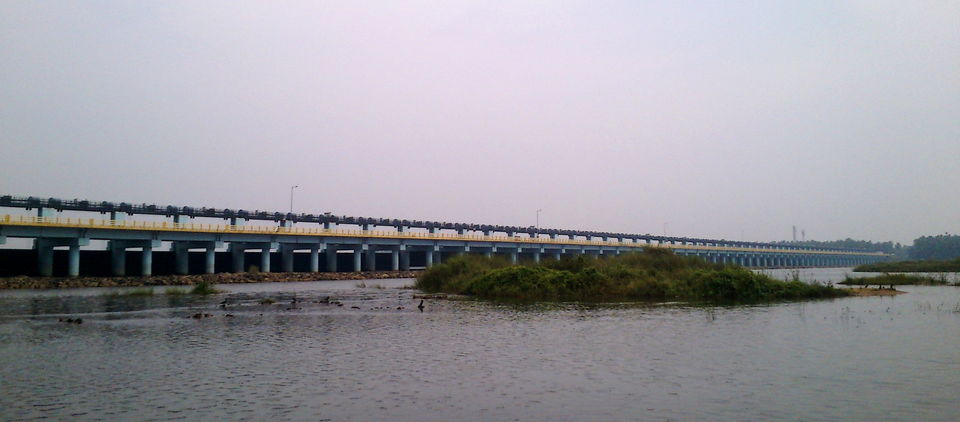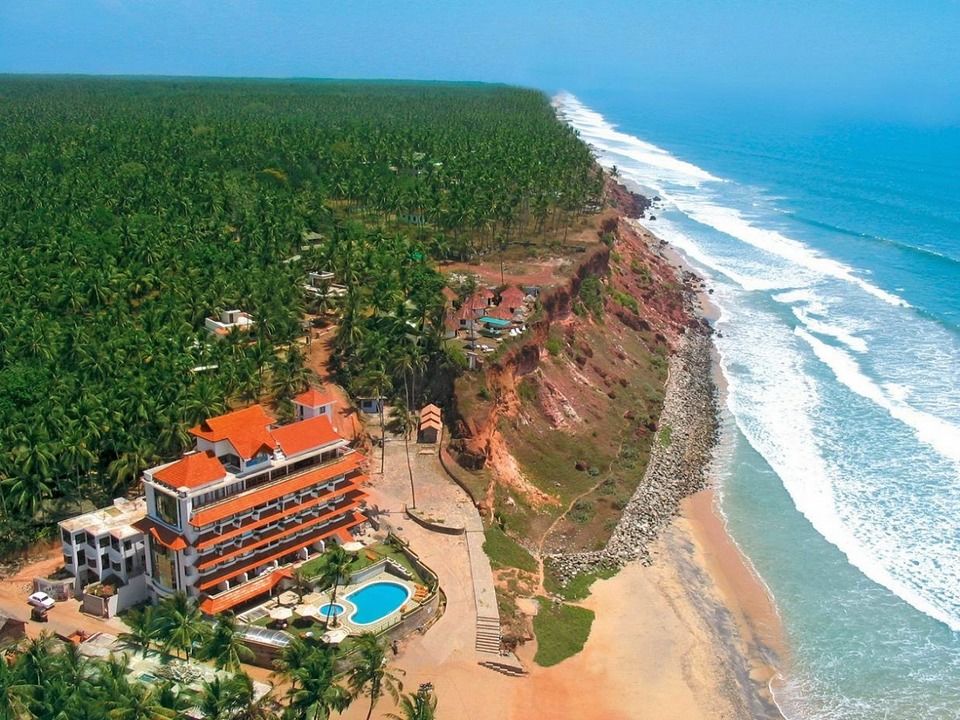 The concept of traveling has been tarnished by today's generation. It's highlighted to be a retreat from everyday life. It's portrayed to bring a striking change from normalcy and is awaited simply because it offers the leisure of not having to do much, to simply while away time and have everything done for you by some boys at a hotel and an uninterested tour guide. Some people travel to see places that have made news on social media or have played a big historical or cultural role. While it's indeed rejuvenating, people are almost always left with a resolute feeling of unhappiness when it's time to go home to their lives. I have often asked myself, what good all that travel was if it ultimately left me unhappy and apprehensive. It was at a beach one night, at Varkala, Kerala, while toiling on an open stove, cooking roti's with my hosts, that I found the answer.
Varkala lies quietly on the western coast of India and pays due diligence to Kerala's reputation of being God's own country. It's about 750 Kilometers from Bangalore and about 50 kilometers from Kerala's capital, Thiruvananthapuram. We chanced upon this paradise of a town on one of our biking trips, sometime around mid January. Our plan was to travel down along the coast of Kerala with no real destination in mind. We left Bangalore at about 4:00AM through the dense, rolling fog. We took the most western road and landed up at Thalassery, Kerala, which also happens to be along the coast. Riding all the way makes all the difference. You're in absolute contact with your surroundings and you're with yourself for the entire journey. Your buddies may be riding right behind you, but there's no chatter or radio to distract you, as it would be in car. You have nothing but your thoughts for company. Forcing yourself to be with your own thoughts is the best way to begin understanding yourself. It's also a lot of hard work as opposed to catching a bus or a train. It's an uncomfortable ride. The wind constantly batters your skin with dust and the sun mercilessly shines down on you. However, there is beauty in it. You work hard to reach your destination. It is this notion that leaves you feeling so much better and satisfied with your journey. After a hearty Kerala breakfast of string hoppa's and fish curry, we continued our journey to nowhere.
To our left was an unending motion picture of green hills with just enough fog and mist to peak our interest. We rode along side open farms of rice and patches of tea interspersed with coconut groves and fishing huts. To our left was the open ocean that constantly called out to us. In front, was thin, winding, black roads. We could taste the sea each time we licked our lips. We took the road less traveled and stayed off the highway as much as possible. We rode past coves, fishing camps and eateries. We made our way across many rivers and channels that cut across the highway. We stopped for lunch at a little roadside eatery at Alappuzha, come 200km from Thalassery to have mussel stir fry with Malabar parotta and beef stew with rice. We continued our hard ride and encountered more cliffs and beaches than could be comprehended by number.
We rode against the sun and towards nothingness till we reached a small town that would become our destination, our home and our teacher for the next few days- Varkala. This quirky little town hosts the fusion of two lifestyles- the modern and the archaic. It's modern in terms of its open arms and acceptance of people from all walks of life, their Beach side bars and a touch of technology. It's archaic in terms of food, culture and the slow pace that they face life with. We stayed at AnsiMomo, a delightful little hut establishment with the most wonderful hosts. They made us clean after ourselves and help with the cooking, which, like our journey, satisfied us more than having it done for us.
There's plenty to do at Varkala. The beach-front bars offer chilled beer and fresh seafood. The beaches go on endlessly, inviting you to walk alongside them. The lush greenery beckons you to stroll among them at sunrise and the food seduced your every taste bud. The town lake coos till you dip your feet in it and find your childhood. North cliff gives you respite to slow down and read a book, as if it were 1980. Little cafes like Cafe Del Mar dish out international renditions of Kerala's cuisine.
On our first night, we were invited by our hosts to cook. I had felt an overwhelming calm about the town and our hosts and felt that it was hiding a secret all along but I discovered it at that moment. As a reflection of her calmness, the town goes about everyday chores with smiles on their faces. I realized that they do not live by measure of time or money. They live by measure of compassion and satisfaction. I learned that satisfaction and happiness comes from hard work as opposed to an easy,comfortable life. That was their simple secret. Hard work and compassion- something that we have forgotten in the city.
The true virtue of traveling comes from learning such lessons that make your life back home easier and more exciting. Traveling shows you values by means of a changed life style that can be applied to your own. Varkala gave us newer meaning to life and travel by accepting us into their worlds. It's unfortunate that people travel to places for much less than what Varkala had to offer.
We felt happy, for the first time, to leave and apply the Varkala way of life to ours at Bangalore. We succeeded here at travel, at life, and so would you upon visiting.