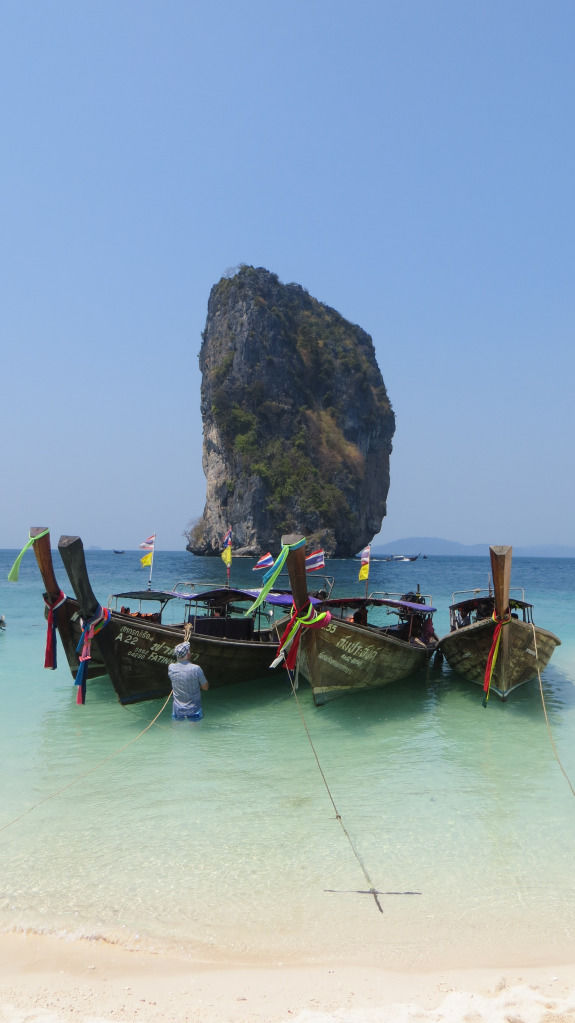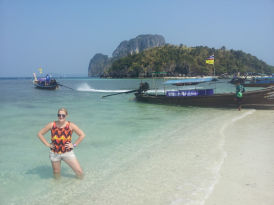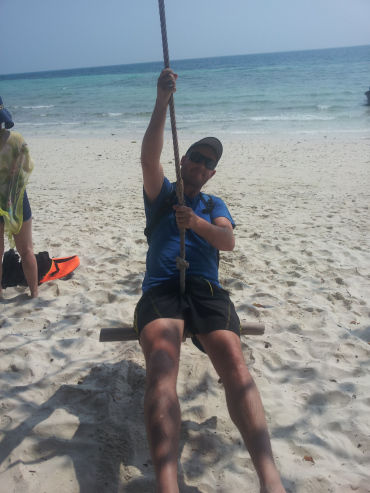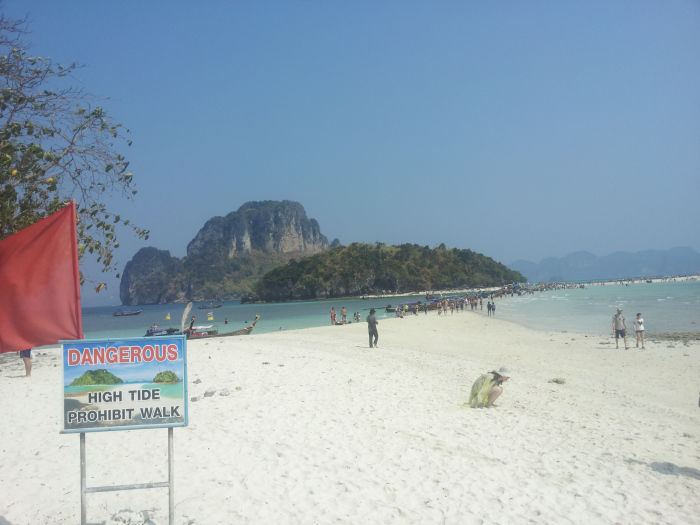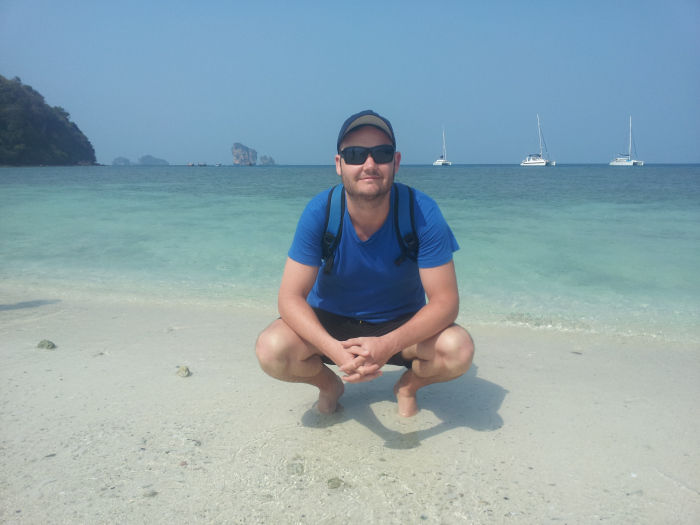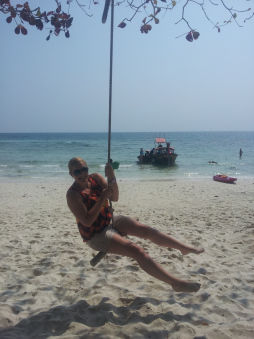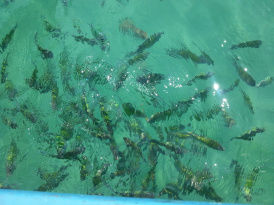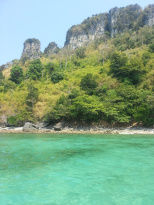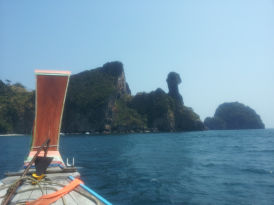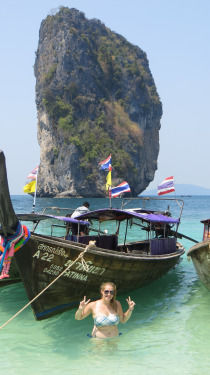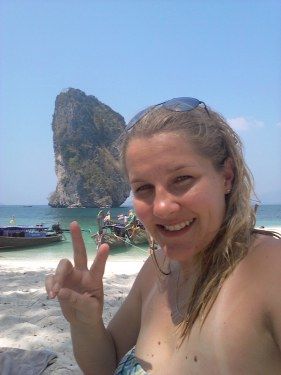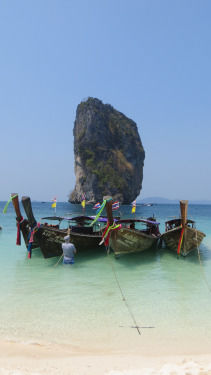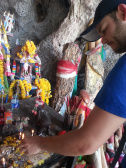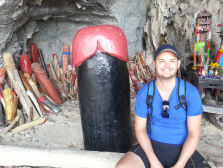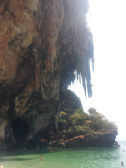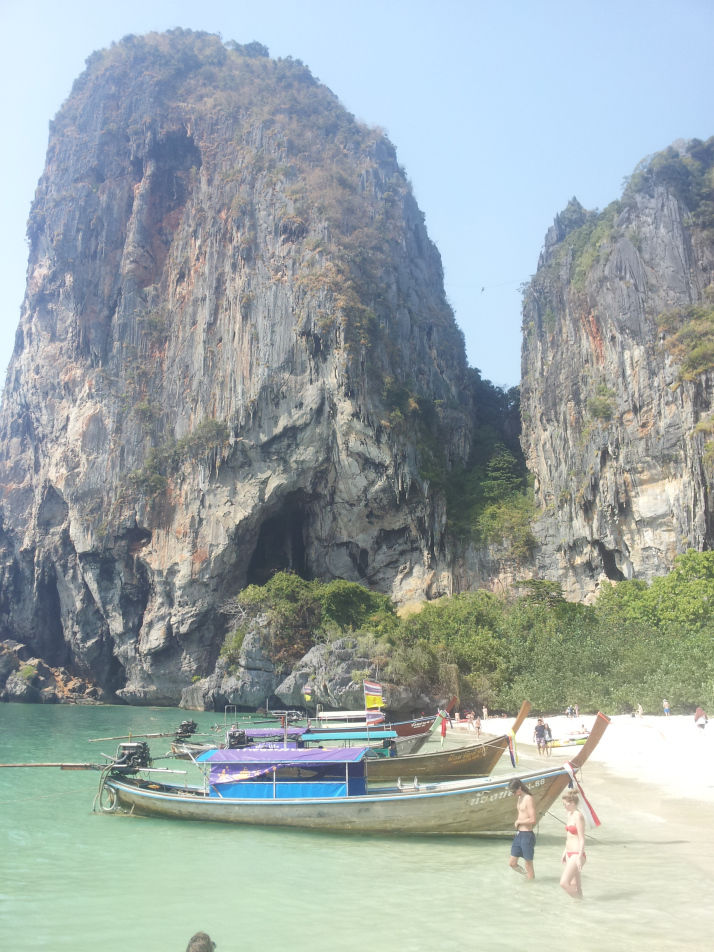 With one day left in Krabi and the South Of Thailand, we decided to head out on the boat and see a couple more islands. We had found a super cheap tour which offered 4 islands of snorkelling, exploring and caves as well as lunch. we decided to head along as it was so cheap and would beat a day of staying on one beach.
We first stopped off at Koh Tup where three islands can walk between the three islands at low tide, it reminded me of Koh Nangyuan off the coast of Koh Tao however as it is only during low tide the place was PACKED as clearly this was a stop off for ever boat in the area, never the less it was quite a beautiful area and by the time you walked along the sand verge and back it was time to move on.
Next we went to Chicken island, named as it looks like a chicken! With crystal clear waters it was the perfect place for some snorkeling where some people on our tour saw a sea snake! We got back on the boat and headed to Poda Island where we had lunch and an hour to explore and relax. It had some beautiful scenery with a single limestone cliff sticking out of the sea.
Finally our last stop was the back of Railey where we could walk to Phra Nang Cave filled with hundreds of phallic monuments it is believed that by offering phallic statues and worshiping the goddess of the cave you will have safe travel on the sea. It was quite an uneventful trip (hence the small post) but completely worth the 400 baht just to be able to get off and explore the area around Krabi.
Finally our time in the south of Thailand had come to an end and it was time to head up to the north and explore places closer to our Thai home.
Originally published here.