The sights, sounds and tastes of a cosmopolitan city, and the train ride that took me to Kuala Lumpur.
Kuala Lumpur is a common destination among many Singaporeans and for obvious reasons too. Its close by, doesn't cost a fortune to get there and serves a simple but significant change of environment for a short period of time. The last time I went to KL was in 2009 – so this time when I decided on KL, it was with an open mind hoping to experience some nostalgia.
The twist this time around was my believe that a train ride would be a fabulous idea. Here're the details: taking a train to KL is only an okay idea. If you're insistent, I suggest taking the Deluxe Sleeper Cabins, where you can control the lighting and air conditioning. To get the Deluxe Sleeper Cabins is extremely tricky. You need to buy the tickets exactly 30 days before the day you'd like to depart, which is when the tickets will be released. If you miss the date, chances are you will have to take a regular sleeper cabin or a seated one. While the 2nd Class Sleeper Cabin allows you to sleep on a mattress (though they didn't look too comfortable), the premium-seating cabin has 45-degree reclining seats. Here's what happened: the lights were on all night, the train was freezing and things kept going bump all night.
Obviously, you can tell I wasn't the lucky one who got the deluxe sleeper cabin. Hence, I sat and drifted in and out of sleep repeatedly for the 8 hour journey. The train departed JB Sentral Station at 10.30pm at night arrived in KL Sentral Station at 7am sharp.
Day 1
KL Sentral is the hub for all the various lines that run within the city and connect the city with other Malaysian states. During this trip, I had to come to KL Sentral several times to change trains. After arriving at 7am, sleepless and exhausted, freshening up and moving was the only thing on my mind. This is when I snuck into the Hilton's reception toilet, as the train terminal's toilets were full and not very sanitary.
I took a train (you can buy the tickets from the vending machine) from KL Sentral to Bukit Bintang, where my hotel was. Side note: Bukit Bintang is one of the better places to stay in, as the other areas tend to be too touristy or not central enough to all the attractions. Although the check-in was at 3pm, my logic was to leave my luggage at the reception till check-in time so I won't have to be burdened by it while walking around (as I absolutely had to grab breakfast lest I faint). Capitol Hotel Kuala Lumpur had rave reviews on tripadvisor, and I saw why when I walked in and gave them my Agoda voucher – they let me check in at 10am. Best-thing-ever.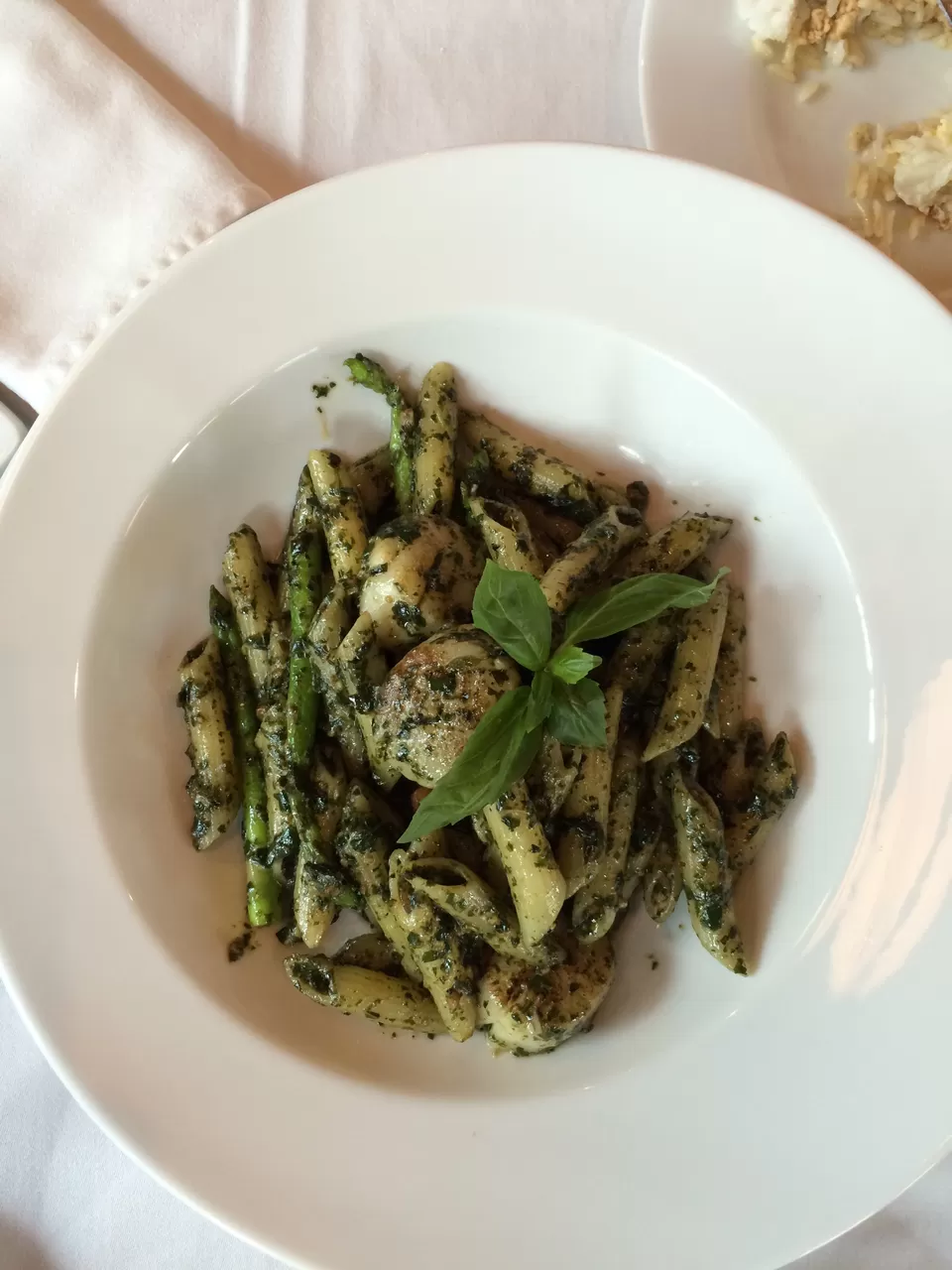 After a shower, I changed and headed out to explore the city – but not before stopping by for lunch at the Greyhound Cafe, Malaysia! This Thai fushion café serves scrumptious food (both Thai and Western) in a stunning interior. I ordered the Thai Basil Minced Chicken Rice, and for dessert, Apple Crumble. While the Thai food was slightly subdued (perhaps to adapt to the expat tastebuds), the pesto cream pasta was spot on! Oh, and do try the coconut shake here as well.
After lunch (finally!) I started to explore the city proper. First stop: Chinatown, or Petaling Street. This is located next to Pasar Seni station, monorail line (Klena Jaya Line). You simply have to walk a short distance to get there. Petaling street is a cross section street filled with Bangladeshi store owners selling counterfeit goods at exorbitant prices. I was surprised that this place was still standing, though it was shadow of what it used to be. After a horrible massage that brought my impending headache to an untimely climax, I moved on to Kuala Lumpur Central Market. This place is more reasonable – their goods are original or imported and cultural in nature. I would recommend going to KL Central Market if you're looking to shop, rather than Petaling Street.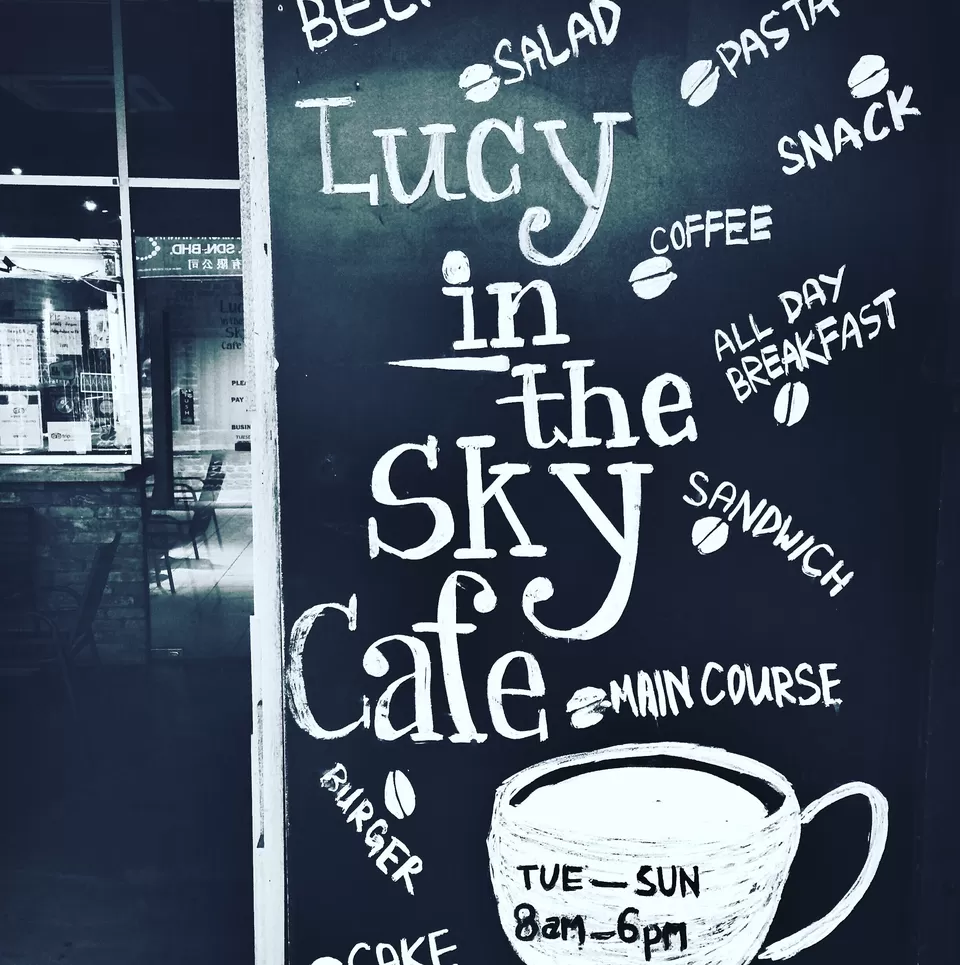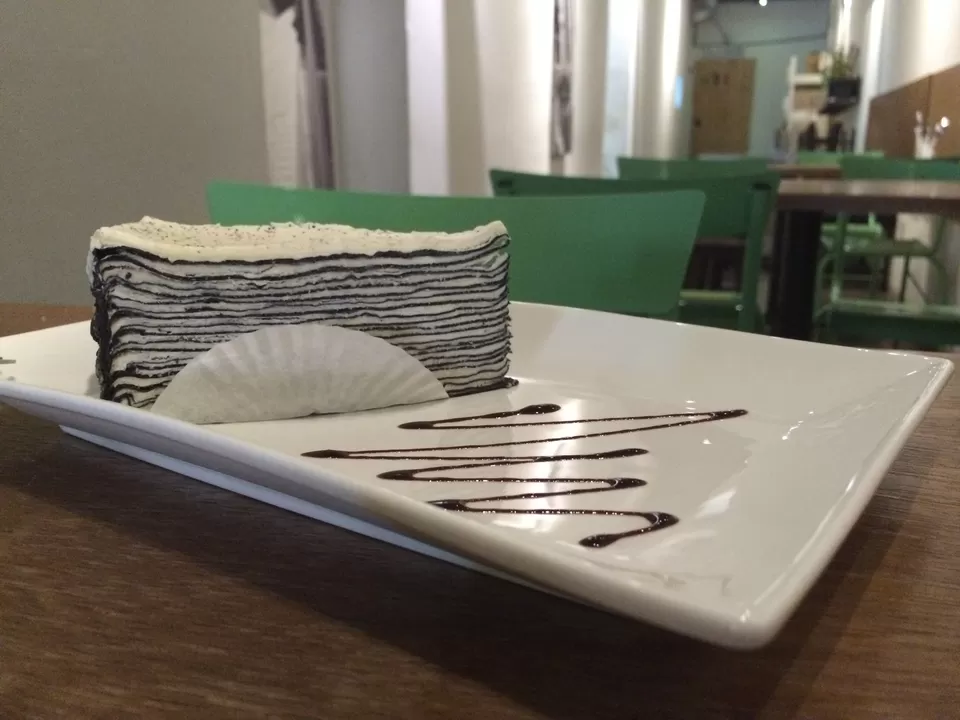 After that stint, it was time for coffee, tea and cakes at this very cool café called Lucy in the Sky. The Charcoal and Bamboo Mille Crepe was very delicious, and so was their strawberry tea. This is when the downpour started – best to keep umbrellas with you at all times.
Day 2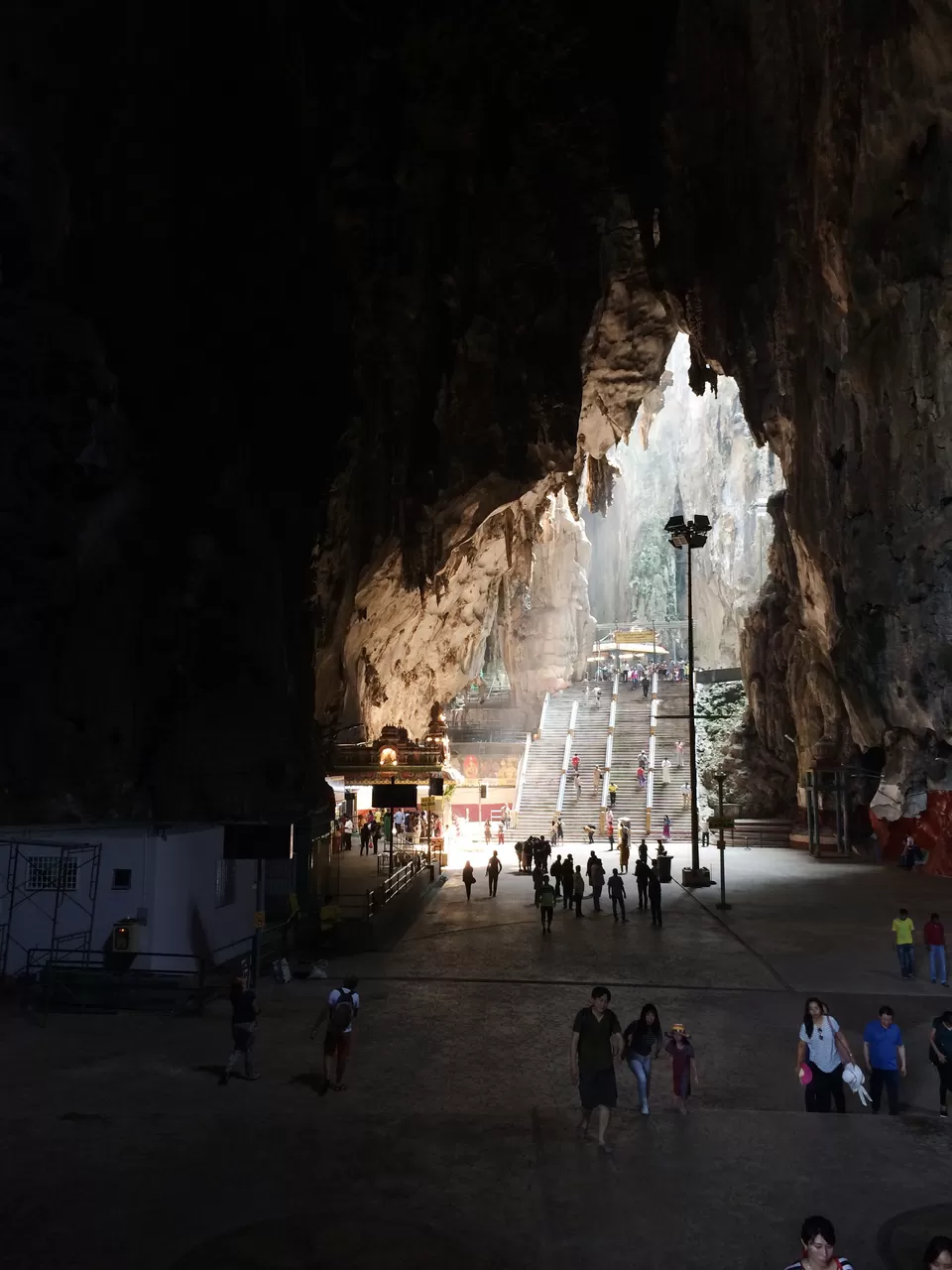 I started this day with ambition – to head to the Batu Caves Hindu Temple. When I planned the trip, I was thinking it was going to be impossible to get there – till I found out that there was a train leading me directly to the temple. Take a train from Bukit Bintang to KL Sentral, then to Batu Caves. Batu Caves is almost at the edge of Kuala Lumpur. There's a train every half hour, and the journey is half an hour too. Once you've reached, the temple is literally meters away from the station. This temple is quite grand and can take your breath away, but beware the monkeys that will attack your bags looking for bananas, or steal your shades. Over the years, this area has developed into quite the food scene – restaurants and souvenir shops line the streets facing the temple – if you're feeling hungry after your climb. I, however, had plans to head over to the Islamic Arts Museum, before lunch in Masjid India.
The museum is right next to the KL Planetarium and is totally worth a visit, only if you're an art fanatic like me. Otherwise, it can be pretty wasted on most. However, they have unique collectibles in the museum souvenir shop that you can buy back – stuff that you probably cannot find anywhere else in KL. After the museum, I got on board the trusty train again to head towards Masjid India (this is closest to Masjid Jamek Station) for a delicious bout of Indian food at ABC Food Corner.
That night, it was time for something I was most looking forward to – KLCC. And to my very pleasant astonishment, there was a H&M home in the mall facing KLCC! The products were great, albeit pricey. I settled for cushion covers that were on offer (Judge all you want, but RM15 per cushion cover is a STEAL).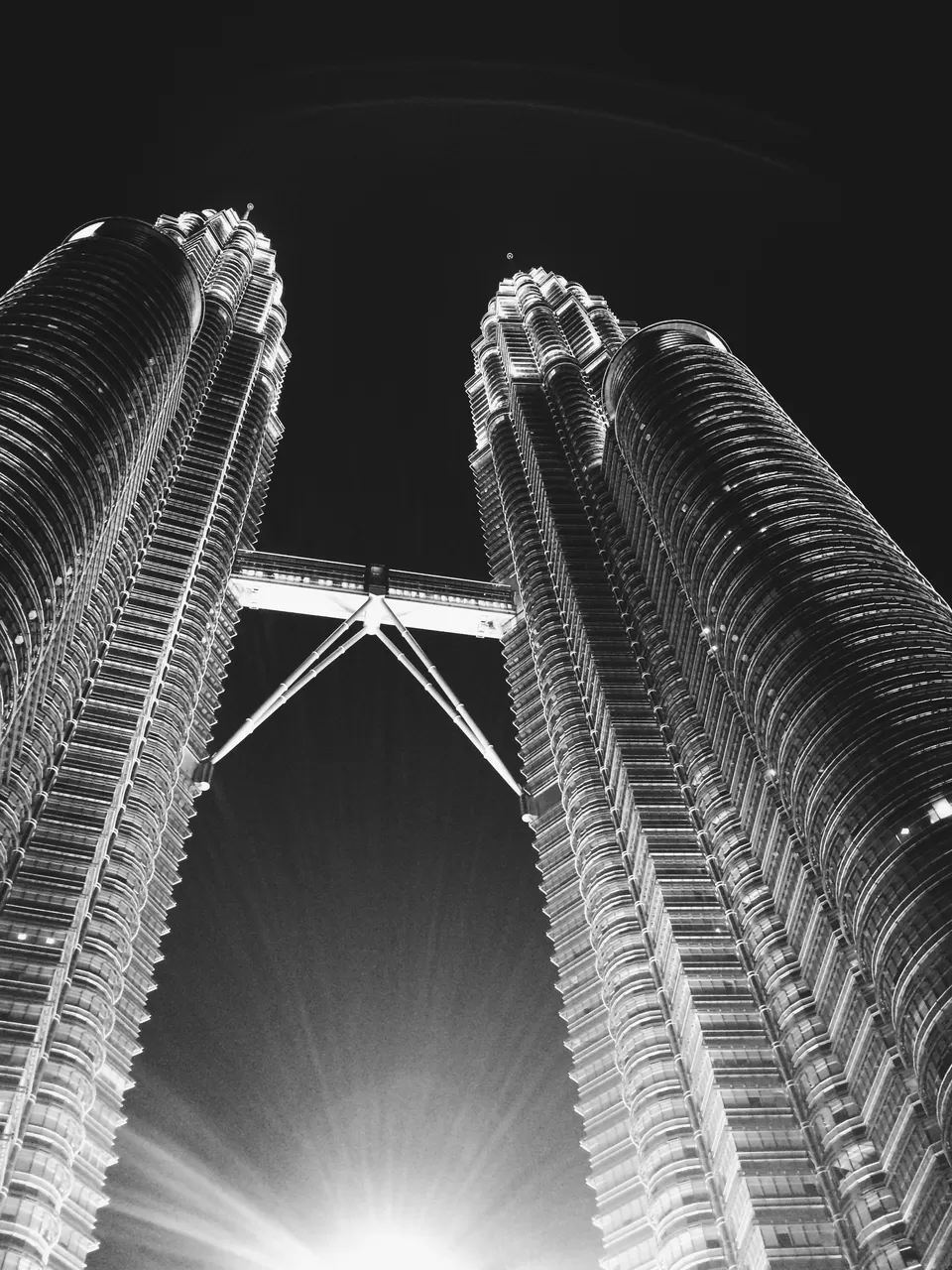 KLCC is quite dramatic at night, and I would have been able to take better shots of it if it wasn't for the rain. Still, I walked around the mall (which is similar to what you can find in Singapore) before heading back out to sit by the fountain facing the towers and sipping on some iced coffee. While the KLCC mall and the works are a standard tourist exhibition, do keep an eye out for the cookie pushcart on basement 1 – really delicious variety of nut cookies.
Day 3
My last day in KL was spent in the popular Times Square Mall – yes, the one with the indoor theme park. While I did not pay and get myself into the theme park to be screaming on the coasters, I did observe that there wasn't too big a range of games to play. Most of the higher floors of the mall constituted stores selling men and women clothes at reasonable prices. The designs were modern and gave the expensive illusion – something that most shoppers look for. Other than wandering around here, we also went to Low Yat Plaza. This place is the KL equivalent to Singapore's Funan Mall. Then there's also Sungei Wang Plaza, which is a thrifty shopper's true paradise. However, Sungei Wang is very big and you can get lost quite easily. So bear in mind to look out for the exits wherever you go.
Leaving the hotel to get to the airport was simple – I took a train to KL Sentral again, and then bought a ticket on the KL Express train to KLIA for RM55. This high-speed rail gets you to KLIA in exactly 33mins (it really is exact, I timed it). Also, if you enjoy looking out at the city morphing into country-side, you will have fun on this train ride – though taking photos will be tough.
Kuala Lumpur is a true cosmopolitan city. There's a place for everything that you could possible want, even if it's Thai food at 2am (although I was too exhausted to explore this option). More than the fascinating culture, this city has a vibrant buzz. The multicultural food and vicinity offers a little something for everyone – though I do not really need to sell KL to Singaporeans as most of us would have already been there at some point in our lives.
Have you seen awesome things in KL that I didn't get to see? Leave a comment below and I'll be sure to check it out during my next trip.
Great lights at night, awesome cupcakes, too!
Religious and serene, plus great photo opportunities!
Mind-blowingly beautiful!
For more of my travels, visit www.thecraversguide.com!