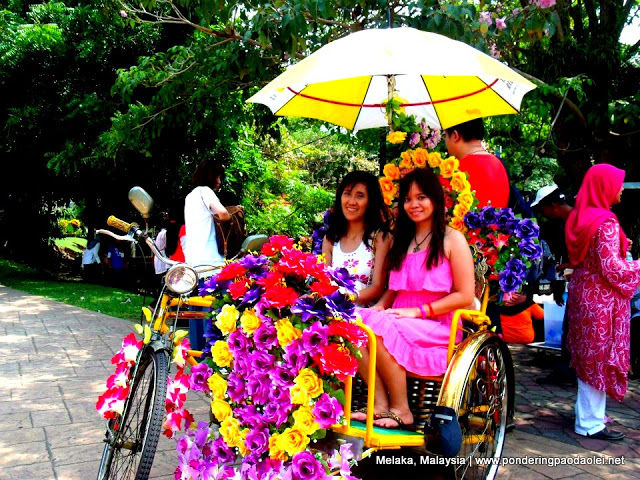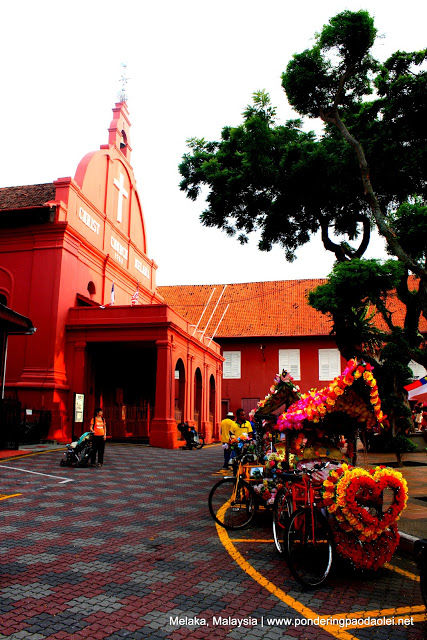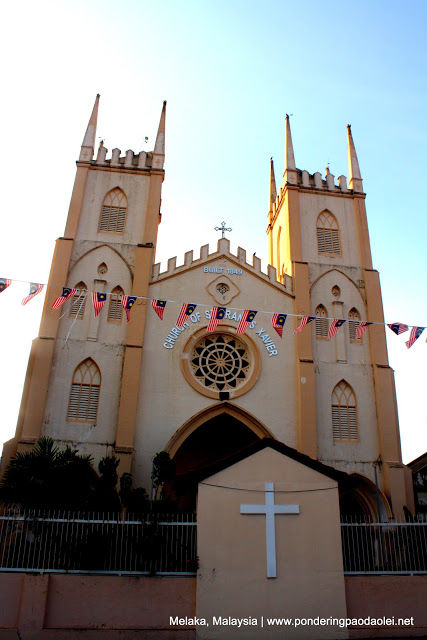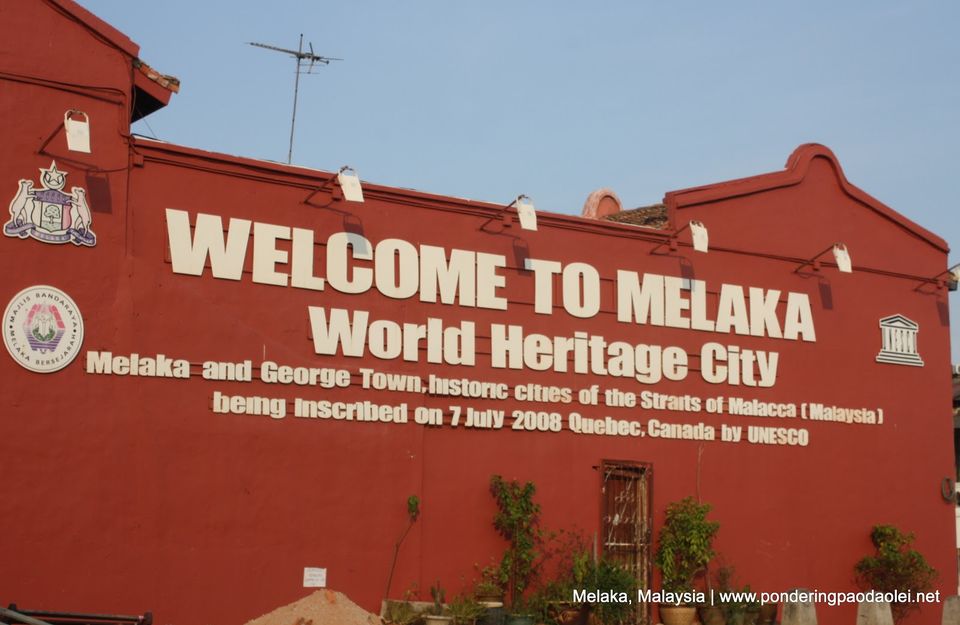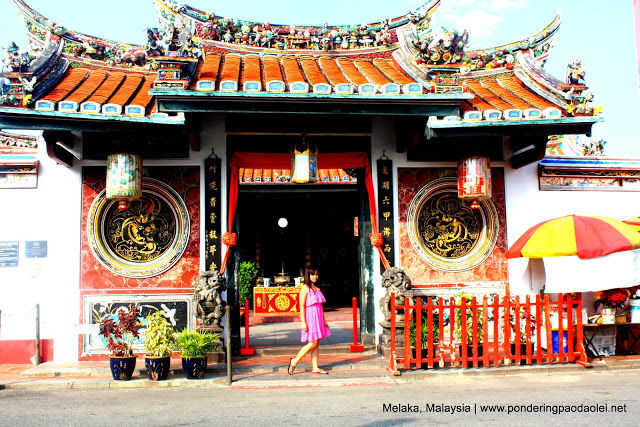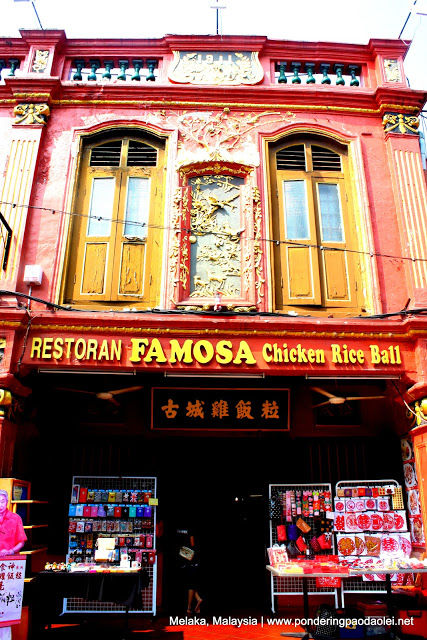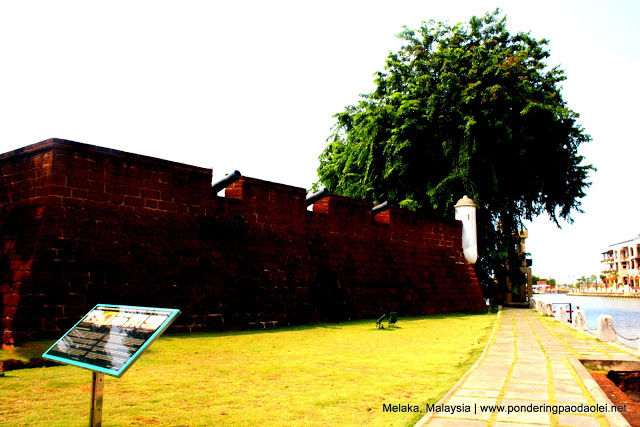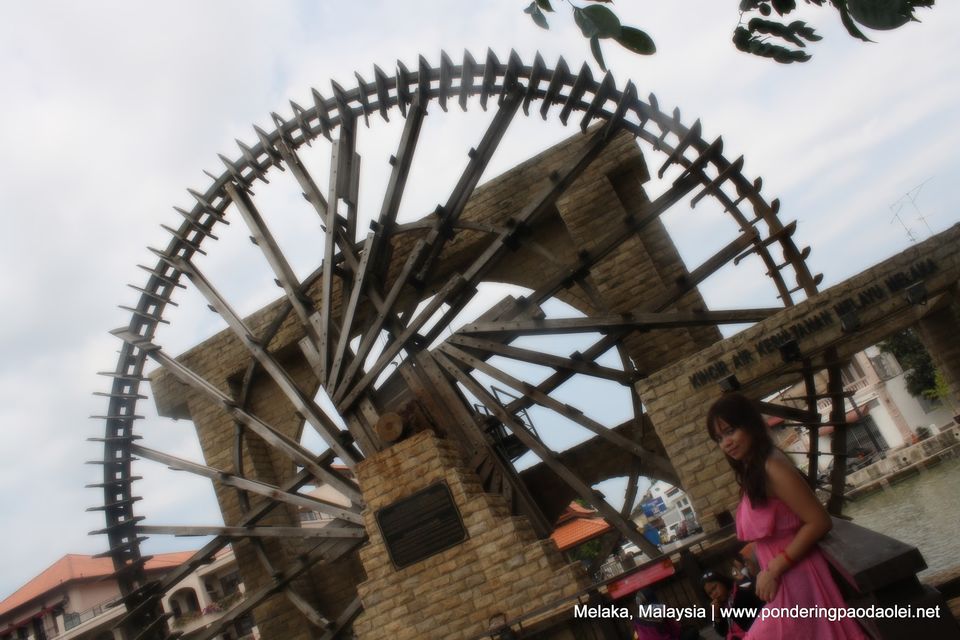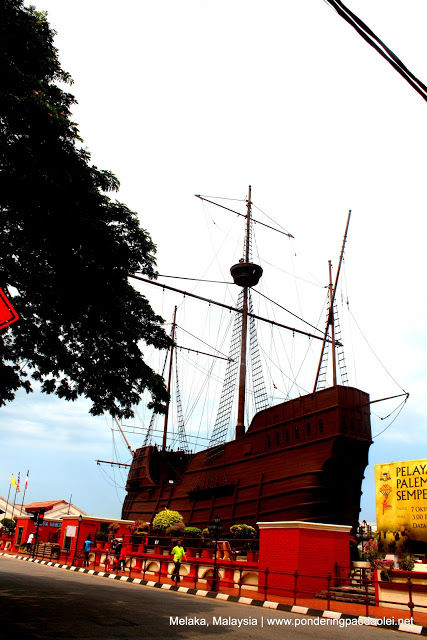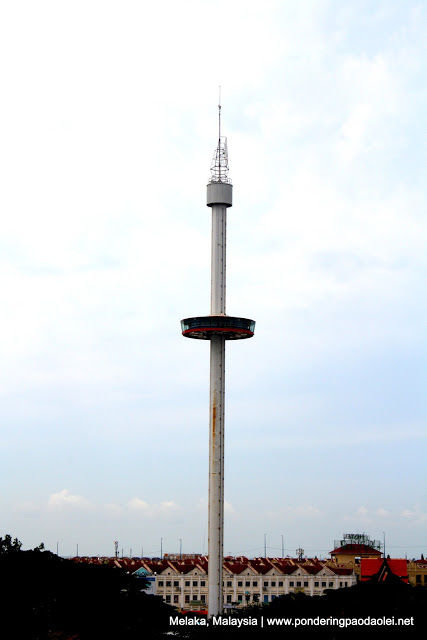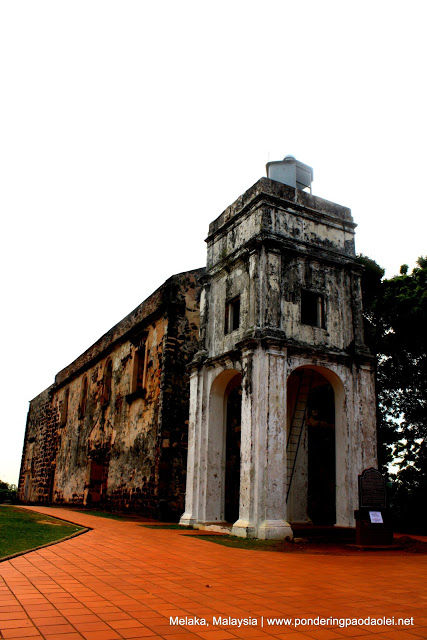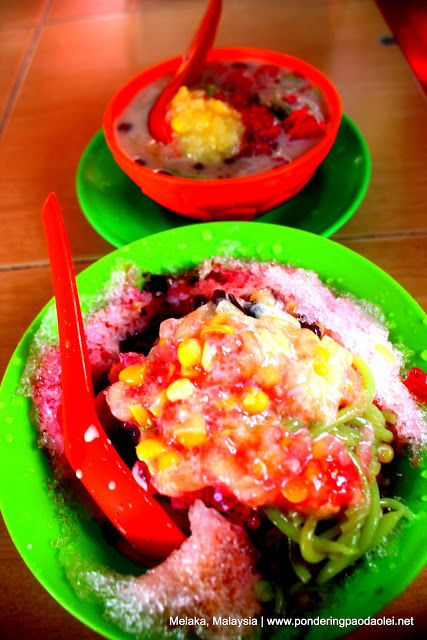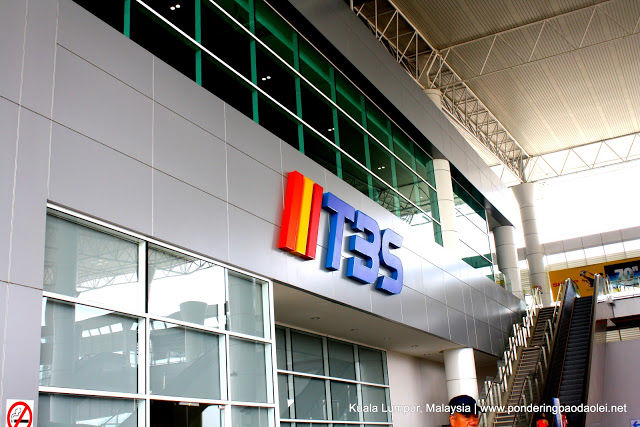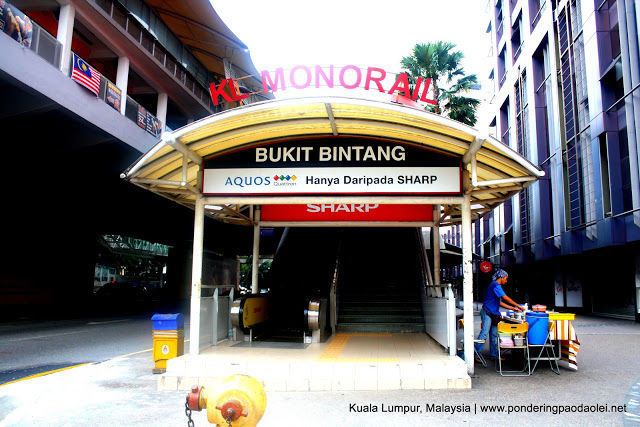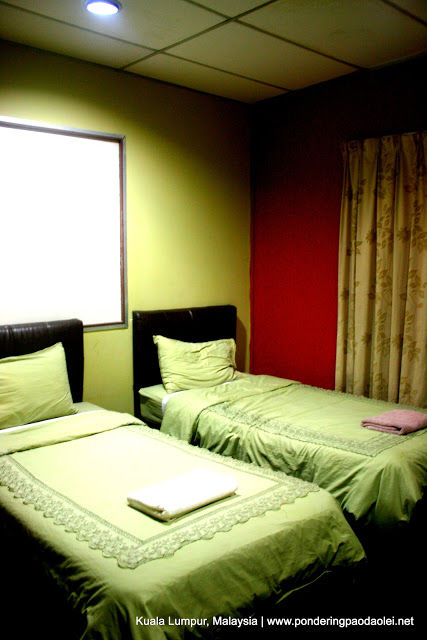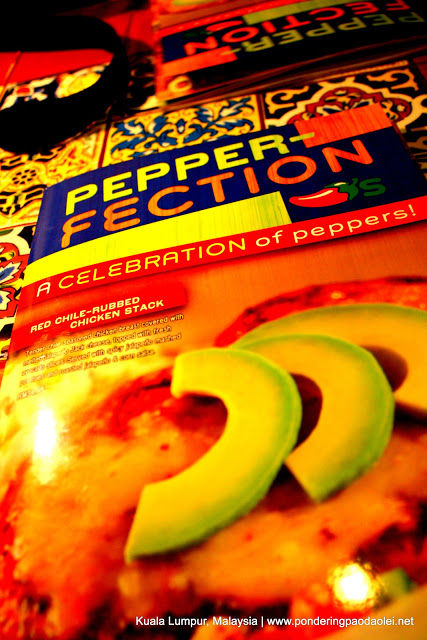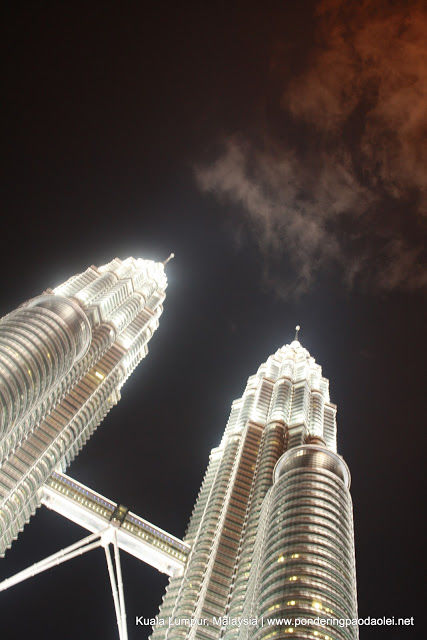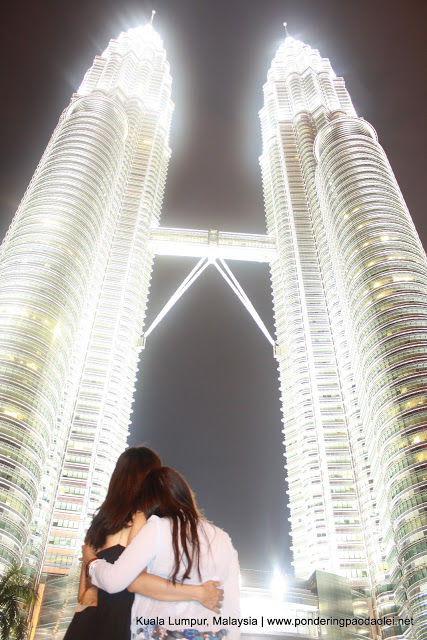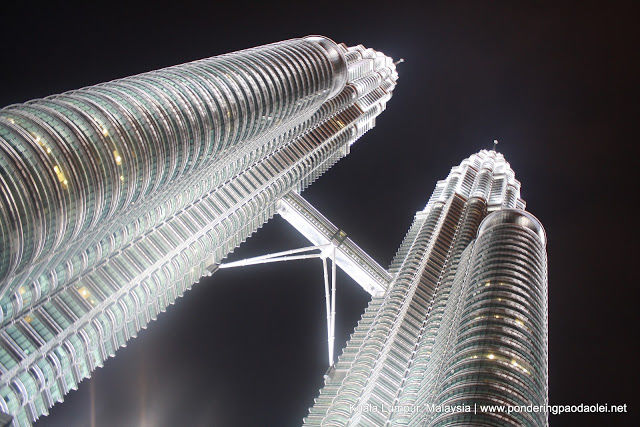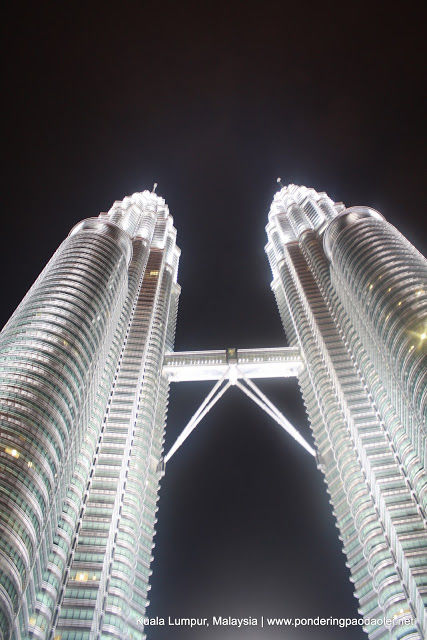 Every place I travel to, I definitely check out old structures may it be an old house, an old church or simply just ruins. The moment I stepped foot at the UNESCO-hailed World Heritage City of Melaka, I knew that I can grow old living in this place.
Malacca or Melaka in Malay is located in the southern part of Malaysia. From Johor Bahru via bus, the trip would take about three hours excluding transfers. In early times, Melaka is a fishing village inhabited by local Malays. However, history said that European colonizers - Portuguese ruled the area, then later on was taken over by the Dutch. European influence is visible throughout the quaint town which is evident in the church ruins and old fortresses.
There are many things to do while in Melaka. One of these is riding in a traditional tuktuk or rickshaw. The tuktuk we rode in was not motorized and was beautifully adorned with artificial flowers, Hibiscus, which we call Gumamela here in the Philippines. It is the national flower of Malaysia. A walking tour around Melaka is highly recommended. This is a haven for history buffs. Below are some of the sights we visited. There are more places we could have explored but our schedule hinders us. Nevertheless, we were able to cover pretty much the most popular sites. I fell in love with Melaka.
We parted with the historic Melaka at exactly 12 noon. I had a heavy heart because I hoped to have spent another day just relaxing there. However, we need to proceed to Kuala Lumpur that afternoon because we can not miss visiting Petronas Towers at night.
After checking out, we walked back to the Clock Tower and waited for bus no. 17 again. Fare is at 1.50 MYR. It is cheaper going back to Melaka Sentral since the bus ride took about an hour. Once in Melaka Sentral, we bought bus tickets (Panorama bus lines) at MYR 12.20 per head. We arrived just in time for the 2 PM schedule.
Travel time from Melaka to Kuala Lumpur took about 2 hours. We alighted at TBS terminal. From there we followed the signs to the waiting area for buses. After confirming to the bus driver that it was bound for Puduraya Terminal, we paid MYR 1 each. The driver asked where we were bound and I promptly said we are going to Bukit Bintang. He suggested then to drop us off at Hang Tuah station (Monorail) along the way since this is a shorter way to Bukit Bintang, just two stations away.
We paid MYR 1.20 for the short train ride. I was kinda giddy since it was my first time to ride in a Monorail train. I find it cute. Someday we will have our own Monorail train here in Metro Manila, hopefully by 2016.
I racked my brain for the exact location of Paradiso Bed & Breakfast as I saw it in google maps. It's convenient location is a definite plus! Crossing the road, Chie immediately spotted its signage and we hurried to check-in. We paid in advance for our two night stay. A total of 160 MYR for two persons, plus an additional refundable key deposit of MYR 20.
Though we do not have our private bathroom, we found our room here real nice and comfortable. Towels are provided and we were so very happy to see lots and lots of electrical sockets! Back in Singapore there were no electrical sockets in the room. I actually saw one but I have to be about 20 feet before I can reach it.
The last meal we had was around ten in the morning in Melaka. We were unable to eat lunch on on our way to (again!) Kuala Lumpur. Upon arrival, I told Chie I will catch some sleep since I was pretty beat. When I woke up at around six, there was no electricity and Chie was busy preparing for our night rendezvous. I quickly showered and changed to my 'party dress' (it was my friend's birthday that day) since we had a date with Papa P.T.
For her birthday party, we agreed to splurge just a little bit. We secured two seats at Chili's restaurant at KL Suria Mall. We settled in our table and celebrated the young night. The staff presented a cup of ice cream topped with a lone candle and they sang the birthday song in front of my friend. After dinner, it was time we finally met Mr. Petronas Towers face to face.
Seeing the twin towers was a literal brilliant experience. I was beyond attracted to the way the upper lights were kind of twinkling, giving life to a somewhat dull night sky. Several group of tourists were milling around at the foot of the towers trying their best to capture its magnificence with their cameras.
Not minding what I was wearing, I laid down sideways on the concrete and took lots and lots of shots, in different angles and settings. After some time, I was satisfied with what I have and we headed back to our hostel.
This trip was originally published on Pondering Paodaolei.