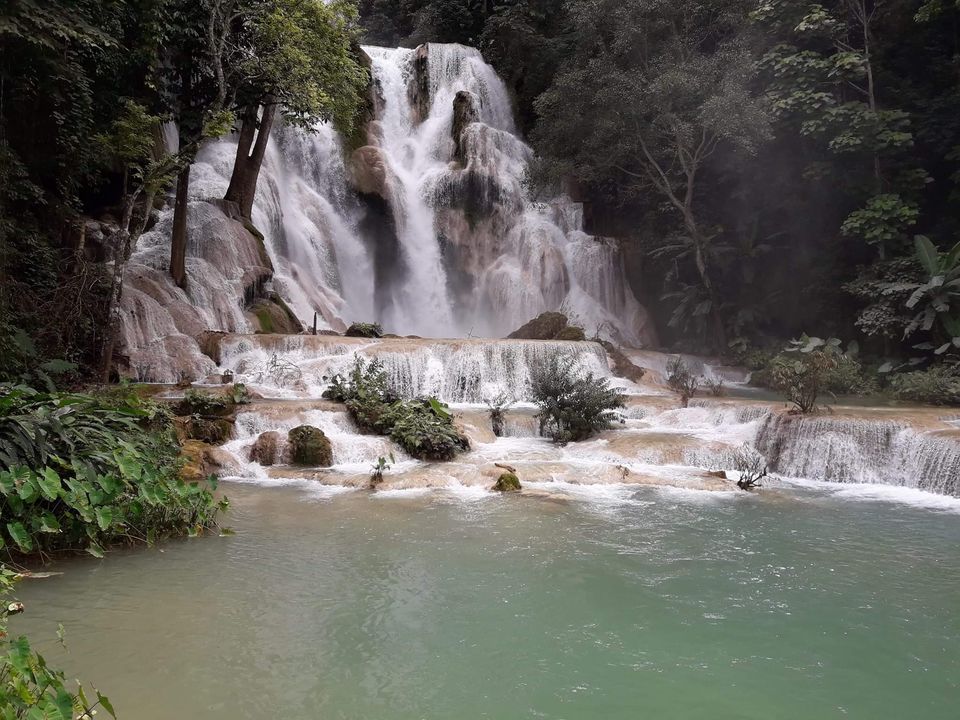 On scrolling my Instagram I had come across a post on actress Kajal Aggarwal Instagram post about Kuangsi waterfalls. The place was so Mesmerizing and amazing, that I had dropped my jaw appreciating the beauty that nature had provided us. At that instant itself it was on top of my bucket list.
As God has always showered me with luck, my money saving strategy and my supercool parents, I had the opportunity to visit the falls within a year.
Location: Luang prabang in Laos, southeast asia
Preferably a day trip from Luang prabang
Mode of transportation: rent a bike
Accommodation: as a backpacker I had stayed in a hostel where I was lucky to meet other backpackers with whom I had visited the falls, making it one of my best travelling days ever 😊
To tell about the falls there are layers of waterfalls and you have to keep in trekking to see the main fall.
Every layer of the fall is so beautiful that you can just sit and adore how beautiful it is.
Not only there is peace of mind, there are various places where you can enjoy being in the water😊
This place is so beautiful you just click a picture and you will have a perfect wallpaper.
Those who love trekking there is a bit of surprise for you people. You can climb above the falls. It's a 15-20 minutes trek to the top. When you reach the top it's as beautiful as it was from the start. And as many people are not aware of it it was just 3 of us from the hostel and one other guy who was travelling solo as well, which was later found out once we reached our hostel that he was our fourth roomie.
At the top it was so nice that we spent almost 3-4 hours there, swimming, photoshoots, eating etc.
I would definitely recommend this falls to anyone who loves nature