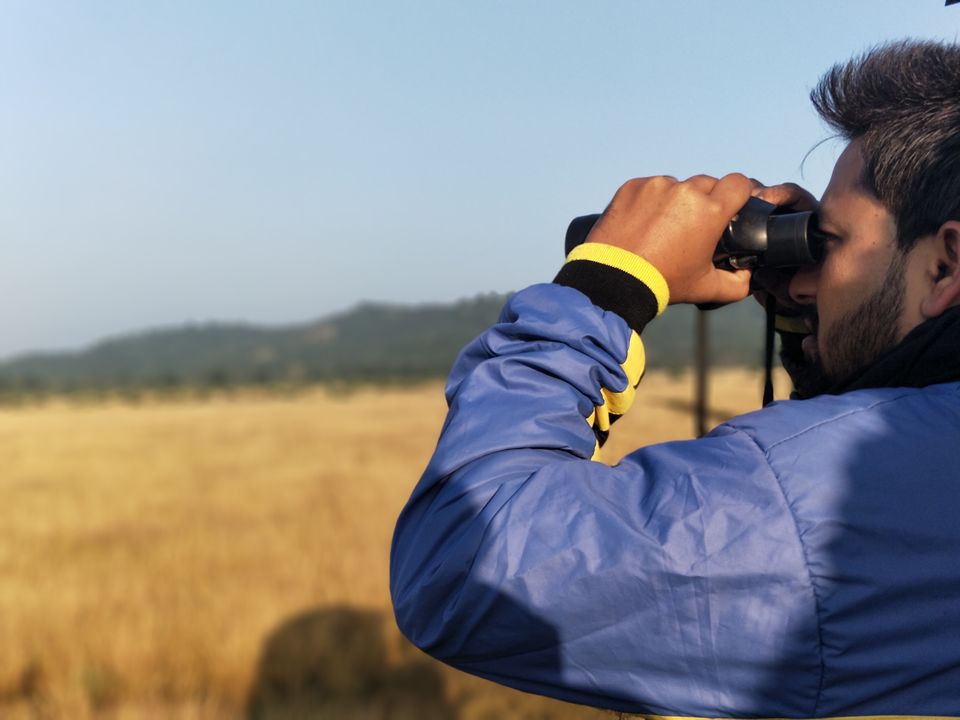 06:00 am, 12 Nov, 2017
Wake up early in the morning if you want to visit Jim Corbett national park. Authority who allows you to get the ride into the national park recommends to visit the jungle early in the morning as there is very small slots and limited number of vehicles are allowed in a day.
It was around 6:00 am in the morning. Everyone was ready to get the thrill. We took the ride of jungle jeep safari.
Take a look in below video.
There is a check post where you have to show the original photo id card and get the tickets of jungle. Remember to keep the original id card if you are visiting this place.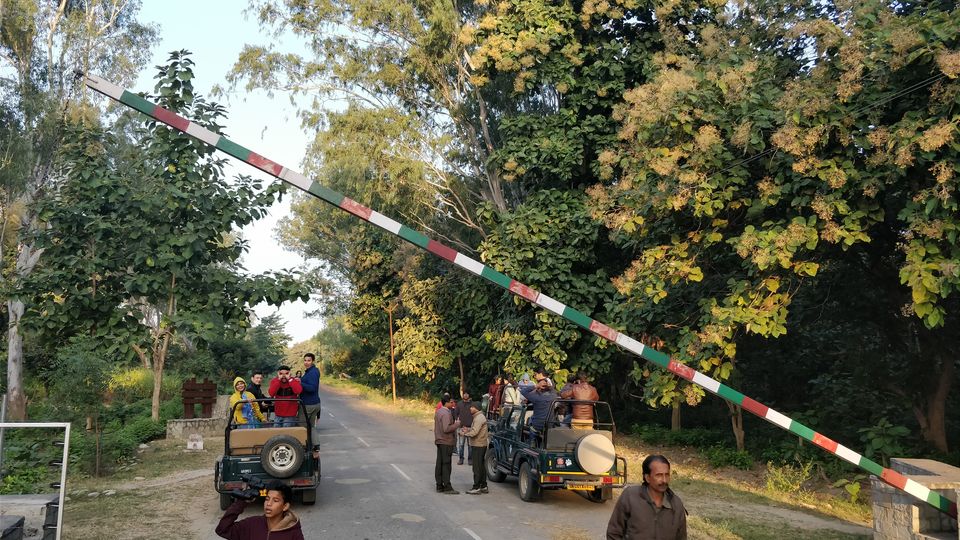 It took just 10mins to cover up the fomalities from authority. Someone offers us to take small telescope for rent to get close to the nature. In case, you got chance to see a tiger, this could be very useful to take closer look of it.
At very beginning of our jungle safari ride. we got the chance to see deers in group. Take a look in the below video.
Driver of the jeep safari told us to stop making noise as deers could get afraid of us.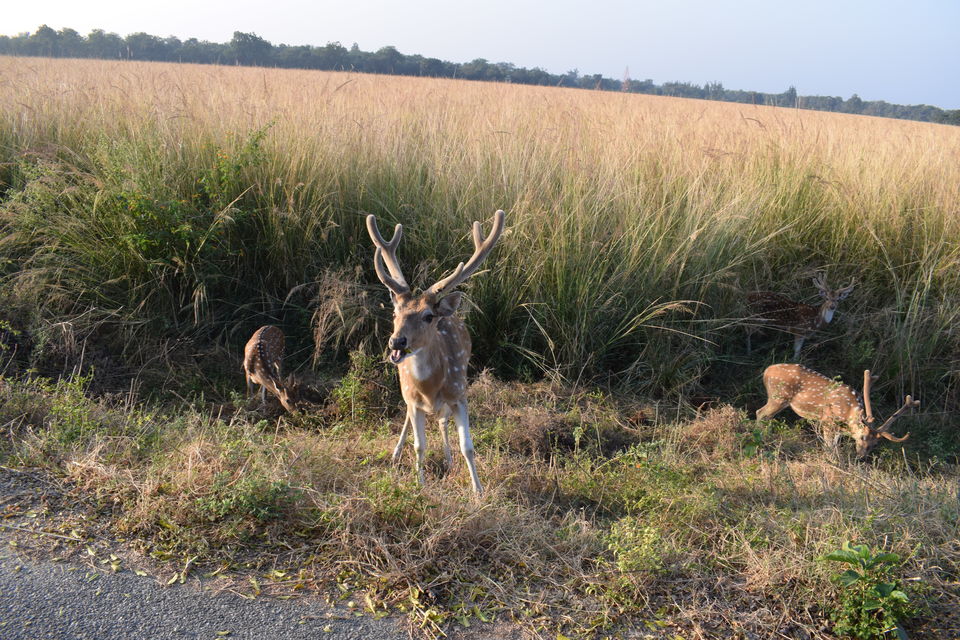 This is India's largest Tiger reserve park. You would see different types of animals. Basically, if you have read about the chain cycle of Tiger. You could the all the animals which comes under the chain cycle of Tiger here.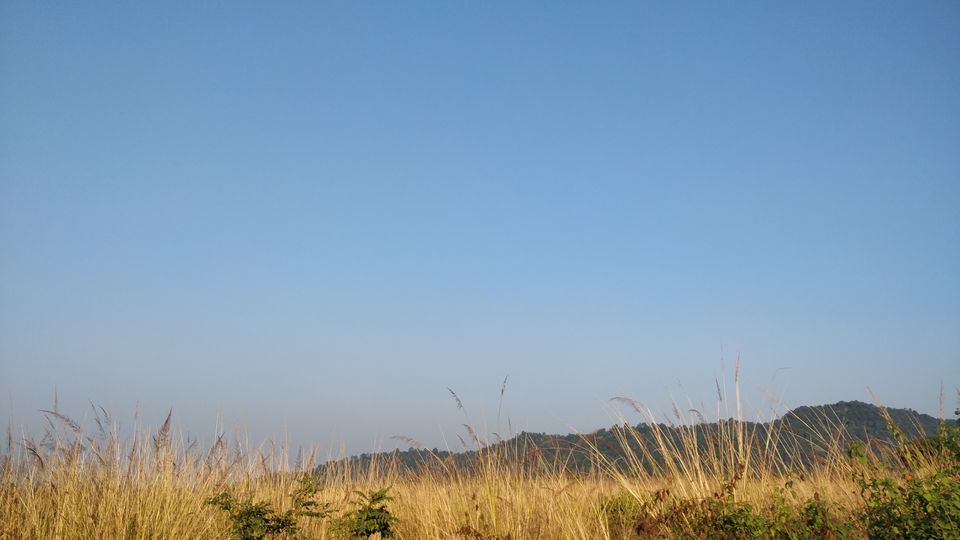 In the month of november, you could see the huge grasslands. Somewhere between these large grasslands, Tiger could be find. If you are crazy enough then you can search them in these large grasslands with the cost of your life. haha!
Anyway, we didn't dare to go into such grasslands. we love our life more than tiger first.
It took around 2hrs to explore the jungle. we were not lucky enough to get the look of tiger but, we had a chance to look at the footsteps of tiger.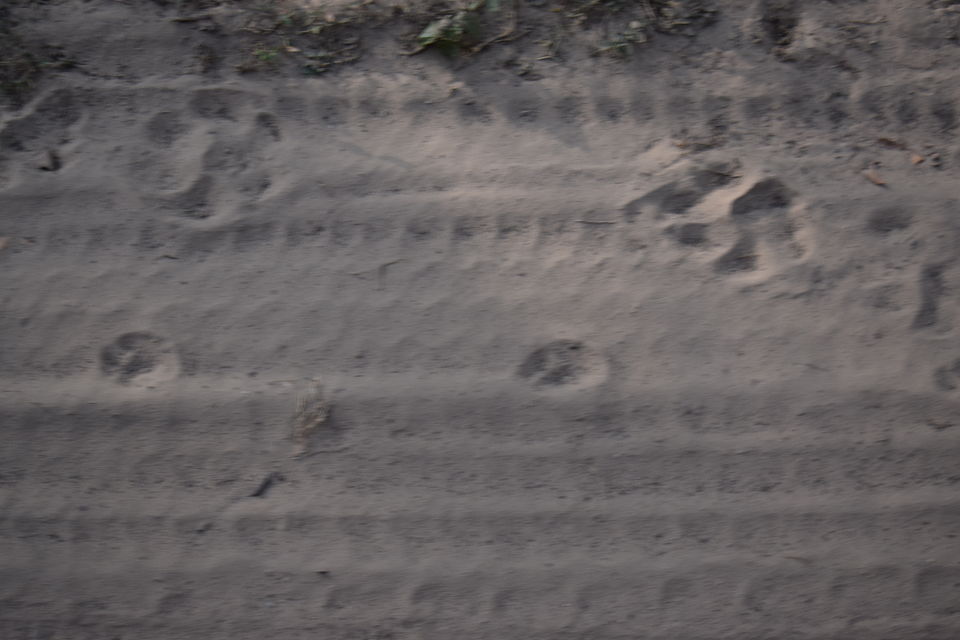 After having the jungle safari in Jim Corbett national park. we went back to our hotel. we packed our bags. Before leaving to our home. we took the breakfast and started off our journey back to our home.