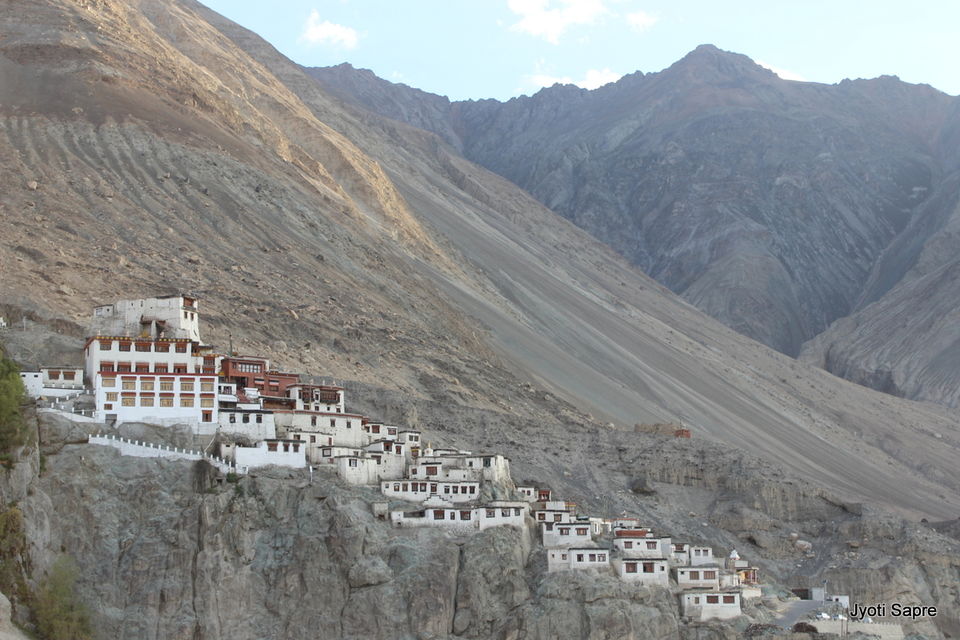 We were going to Nubra valley today and so we started early in the morning from our hotel. The way to Nubra from Leh passes through the Khardung La pass - the highest motorable pass in the world (now Umling La pass has taken this credit). The roads to this pass are surrounded by snow covered mountains and are so curvy that i was nauseated and a little uncomfortable during the journey but once I reached the top, everything disappeared and it felt like being on top of the world literally!
For safety reasons it is advisable not to remain at the top for more than 15 minutes so just enjoy while you are there and take in the beautiful surroundings. There is a small shop operated by army which offers tea/coffee/maggi. Also primary medical assistance is available there.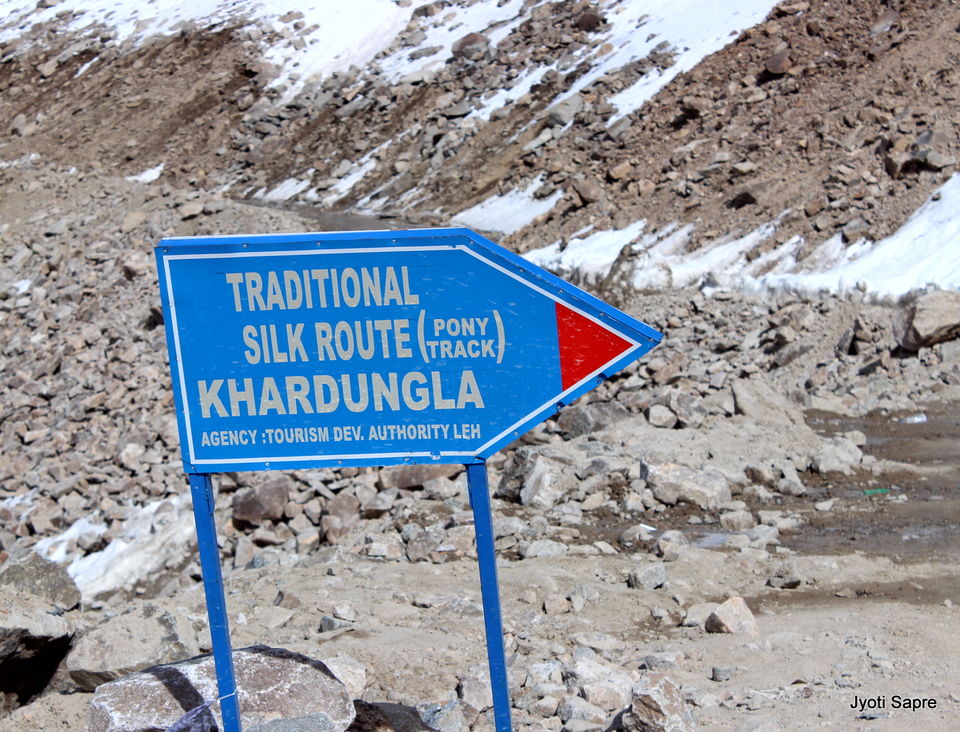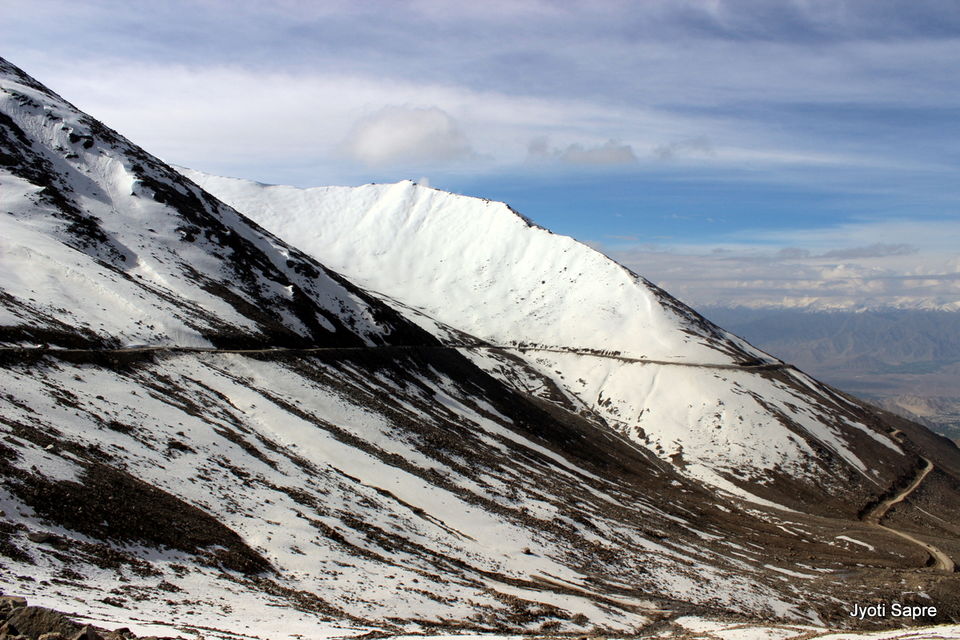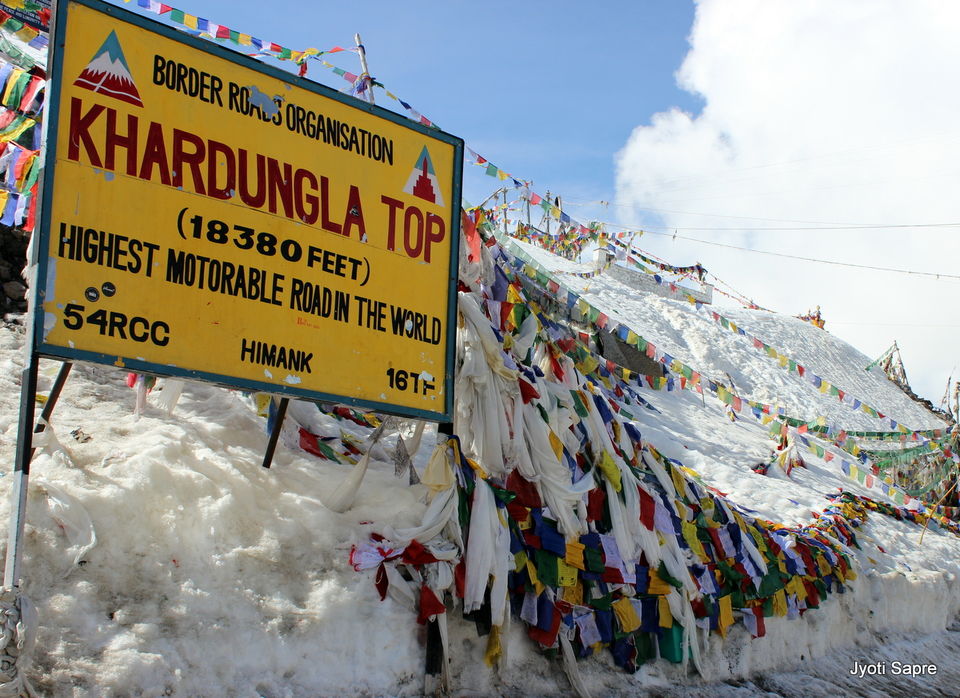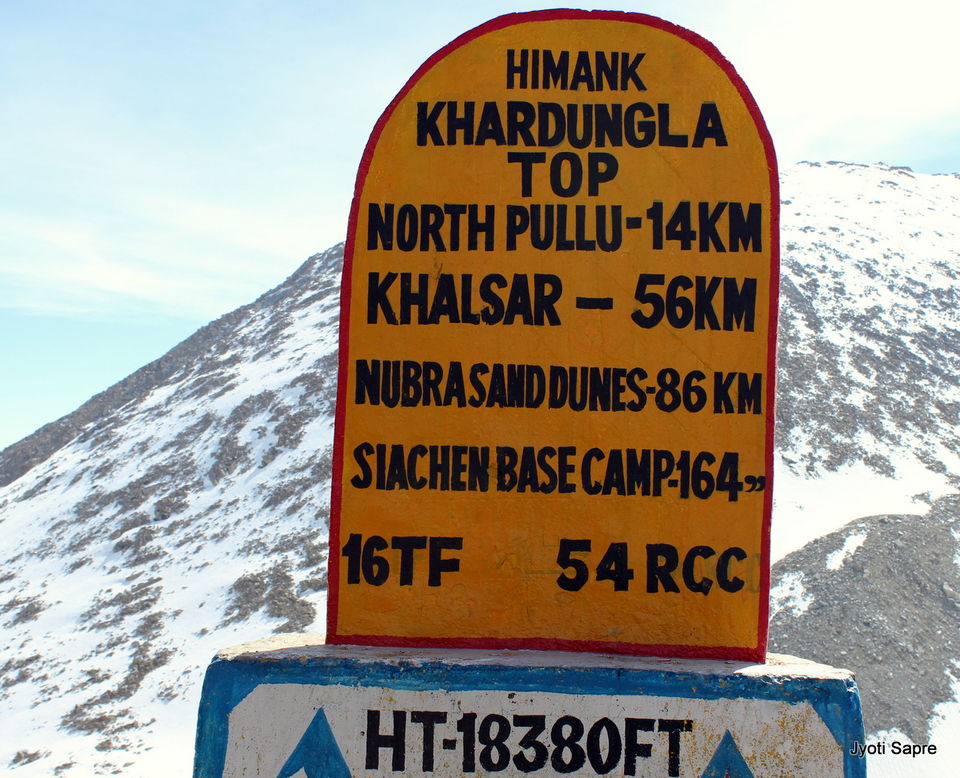 We were going to explore Turtuk village in the morning but due to bad roads we had to return back from half the way. We already had lost half a day so we just returned to the hotel and in the early afternoon started for the Diskit monastery.
The monastery is located on a hill and is largest and oldest monastery in the region. There is a huge statue of Maitreya Buddha located on another hill below the monastery. The views from both the monastery and the Maitreya Buddha view point are splendid. We returned to our hotel after a busy day.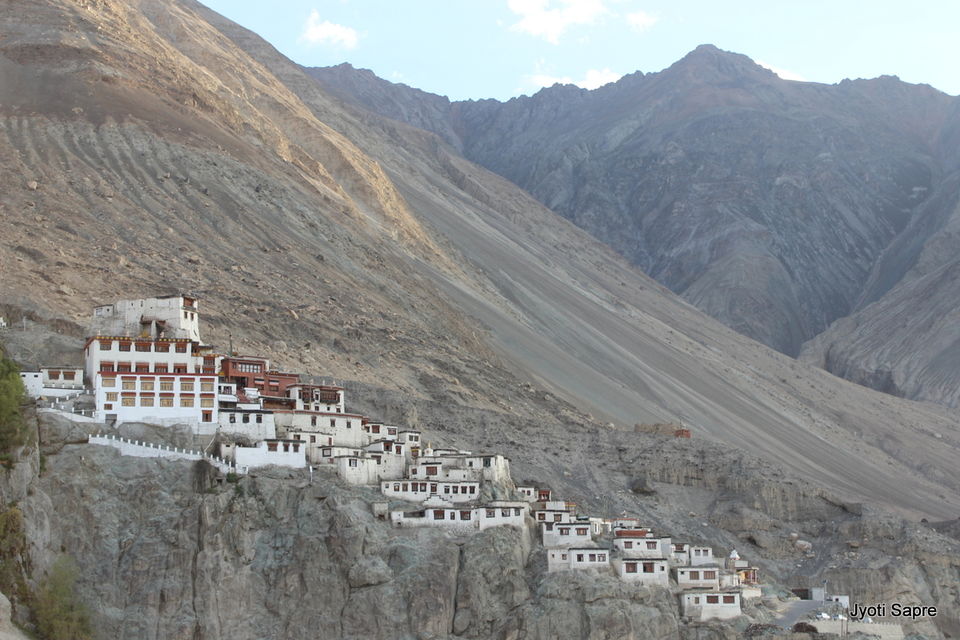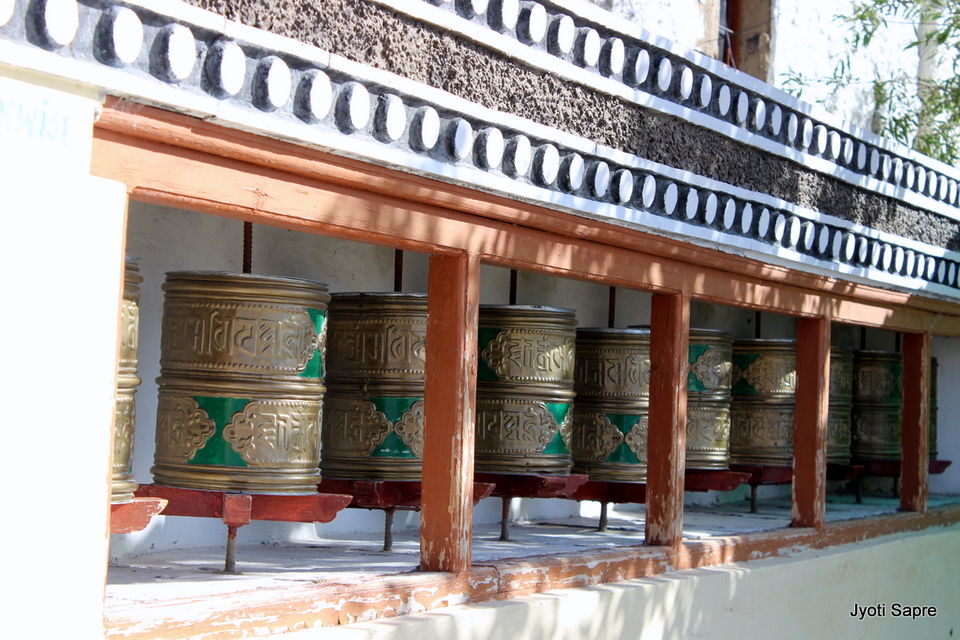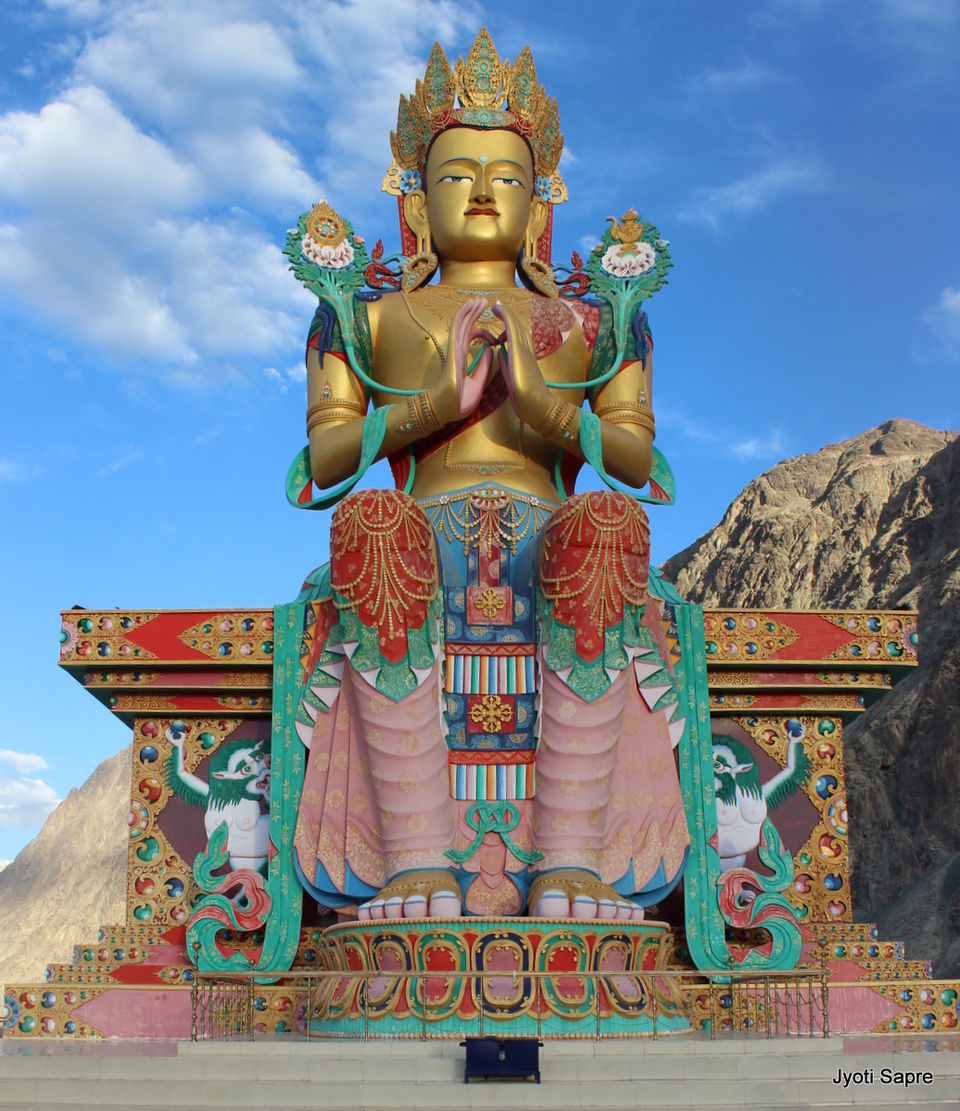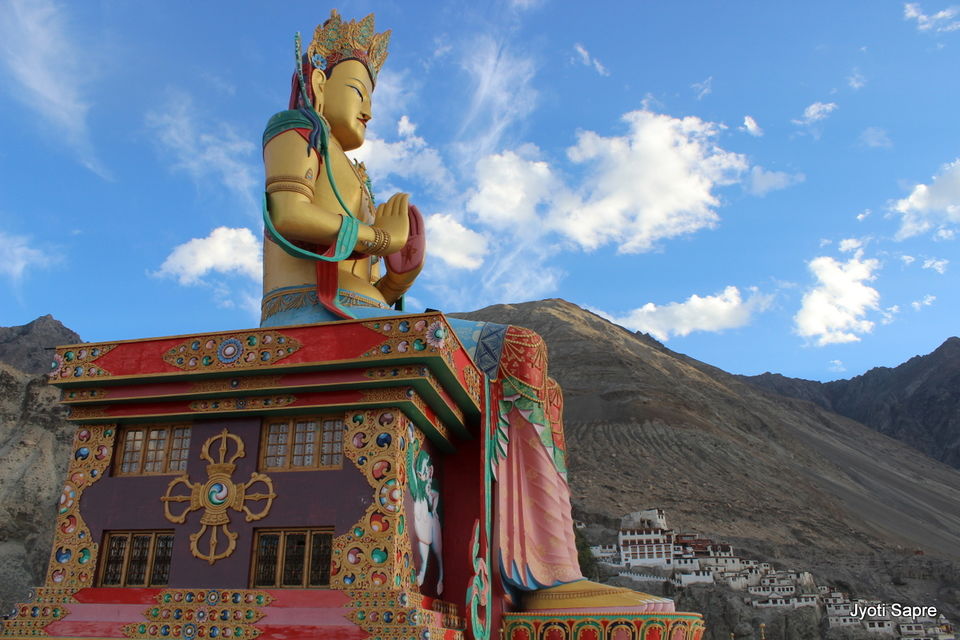 The journey downward was uneventful and we reached Nubra valley in the late afternoon. After a delicious lunch and a short rest we were ready to visit the Hundar sand dunes.
The Hundar sand dunes are a complete contrast to the snow covered mountains and lush plateaus, it's a wonder you find such a diversity in the region! A beautiful and calm tributary of the Shyok river cuts through the sand dunes. We enjoyed an entire evening here with stunning views of the sand dunes against snow capped mountains. The Bactrain camels found here were part of the ancient silk route and nowadays provide rides to tourists. After a satisfying evening, we went back to our hotel for a much needed dinner and rest.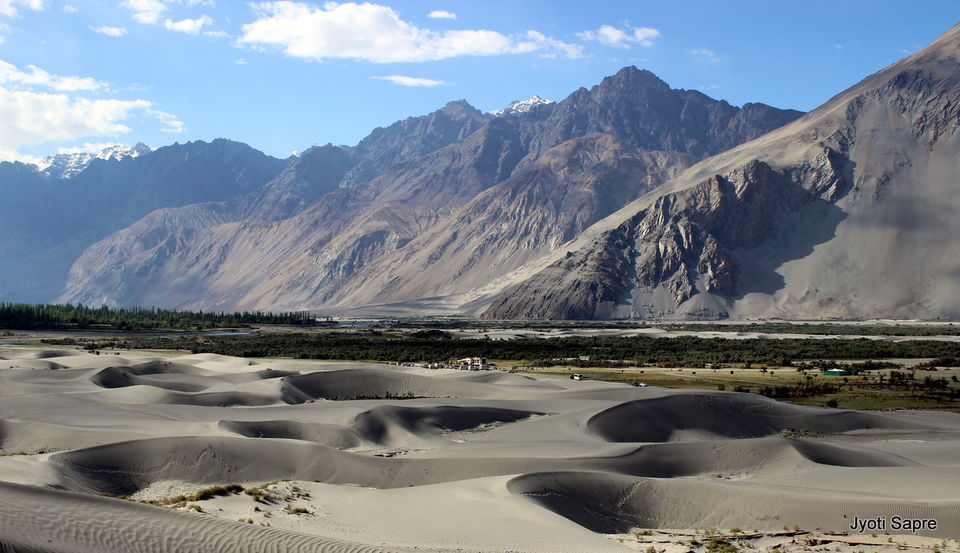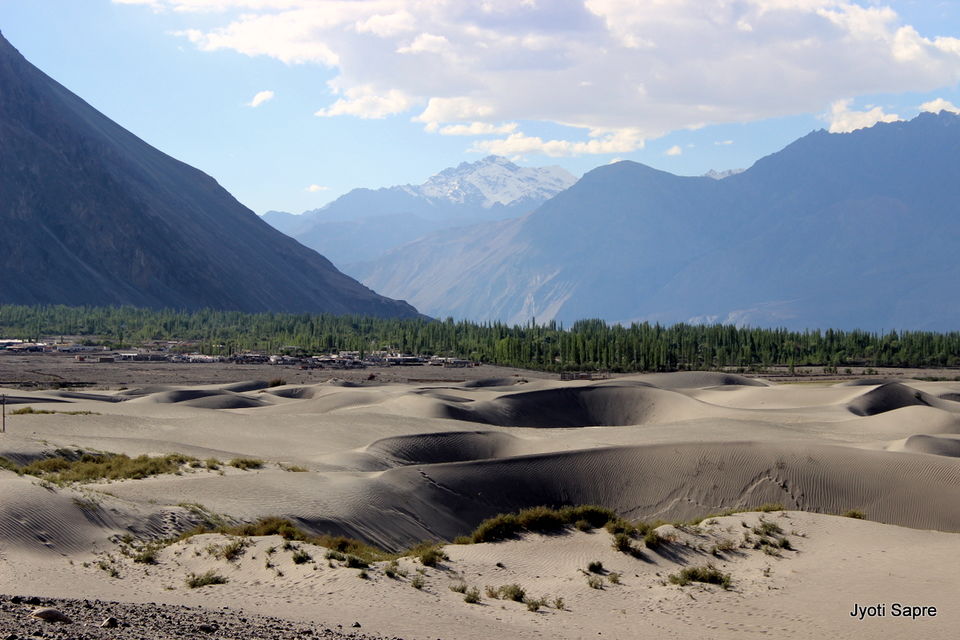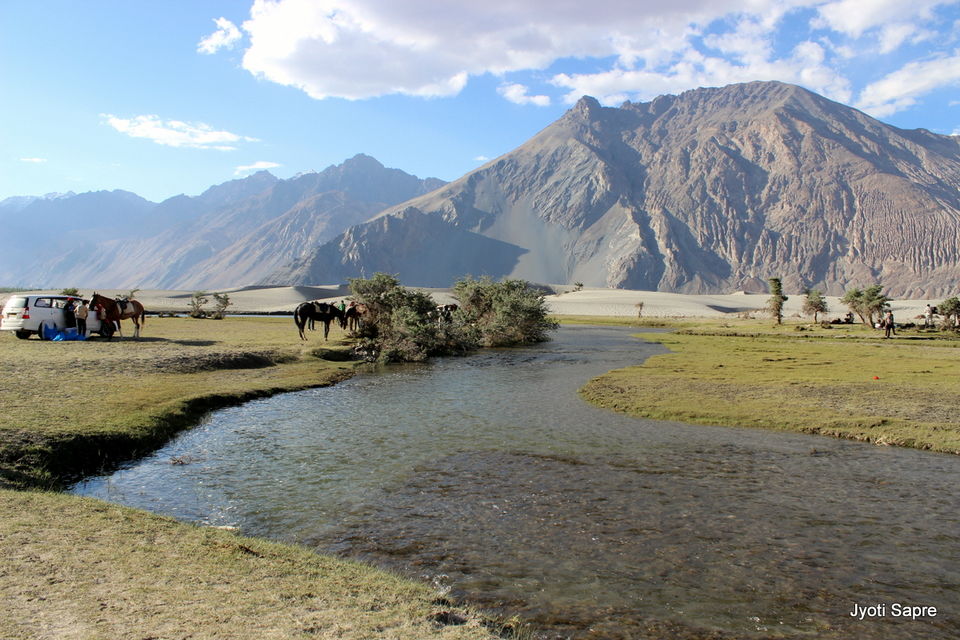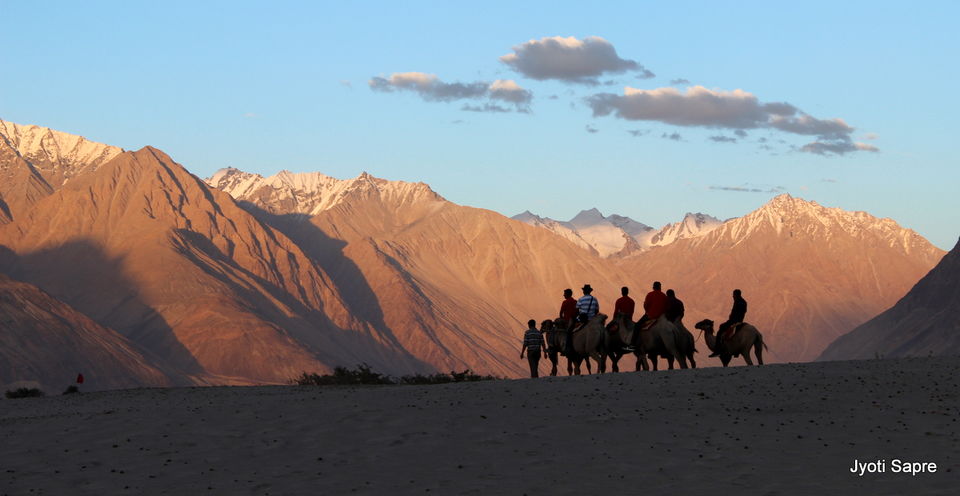 We started early after a delicious breakfast at the hotel to explore the nearby villages. We had a great time talking and photographing the locals and soon it was time to head back to Leh. While returning to Leh we again stopped for a couple of minutes at Khardung La and by evening reached Leh. We were so tired from the journey that we had a simple meal at the hotel itself and called it an early night as next day we were going to the "Pangong Tso"