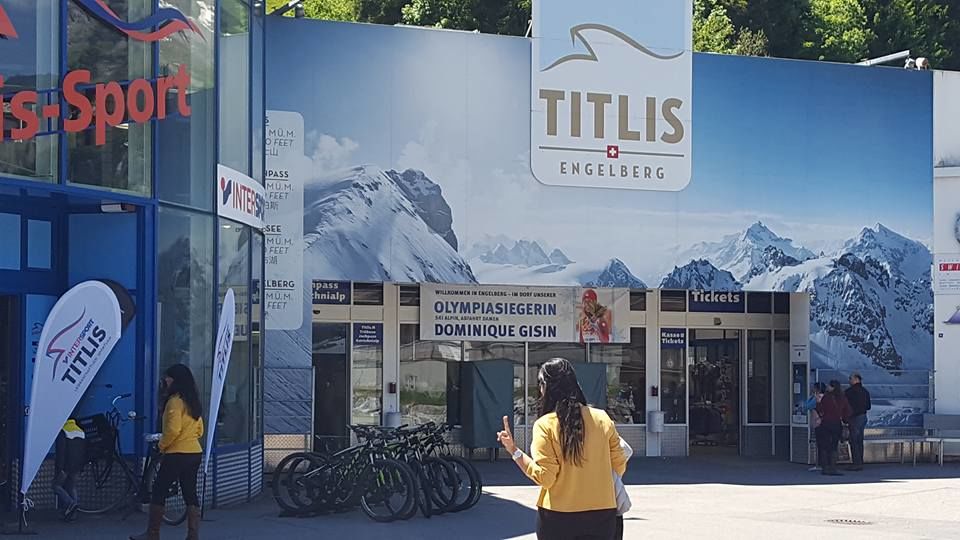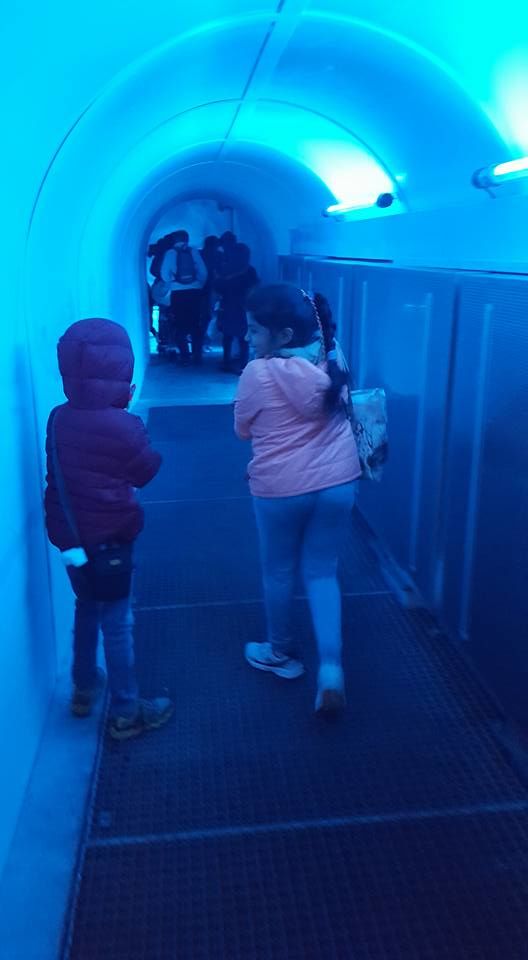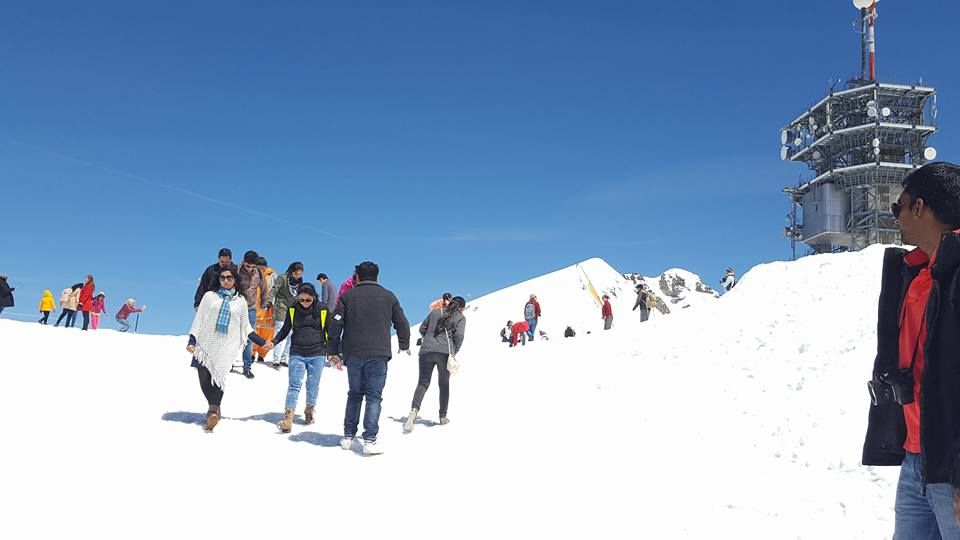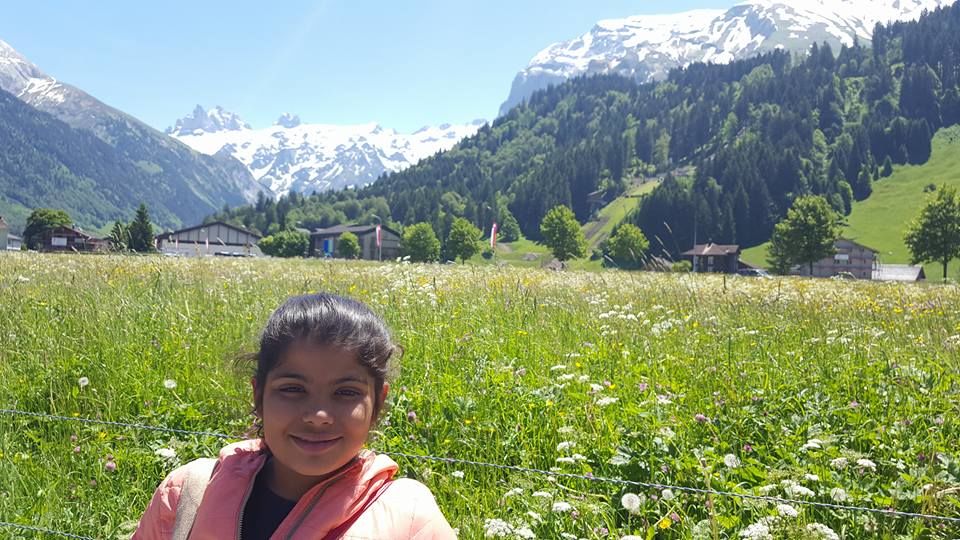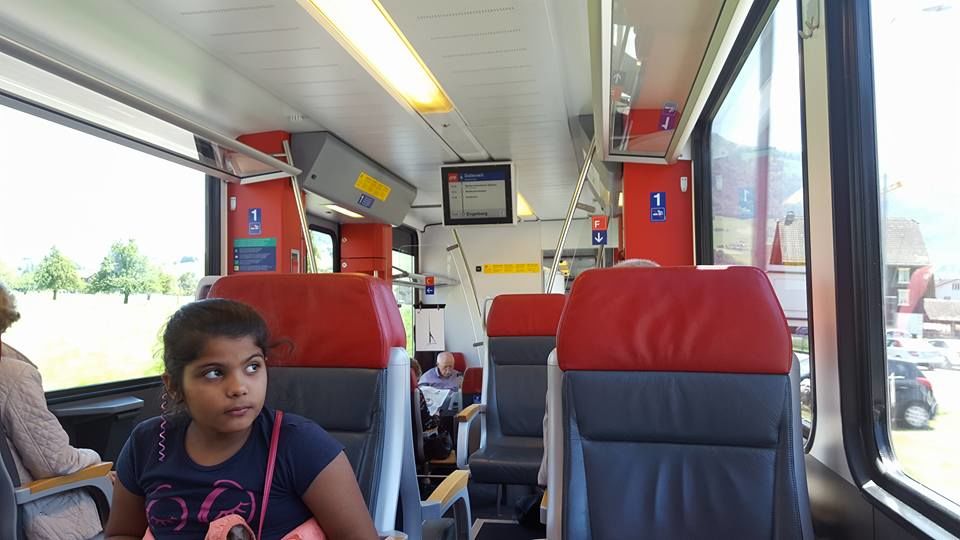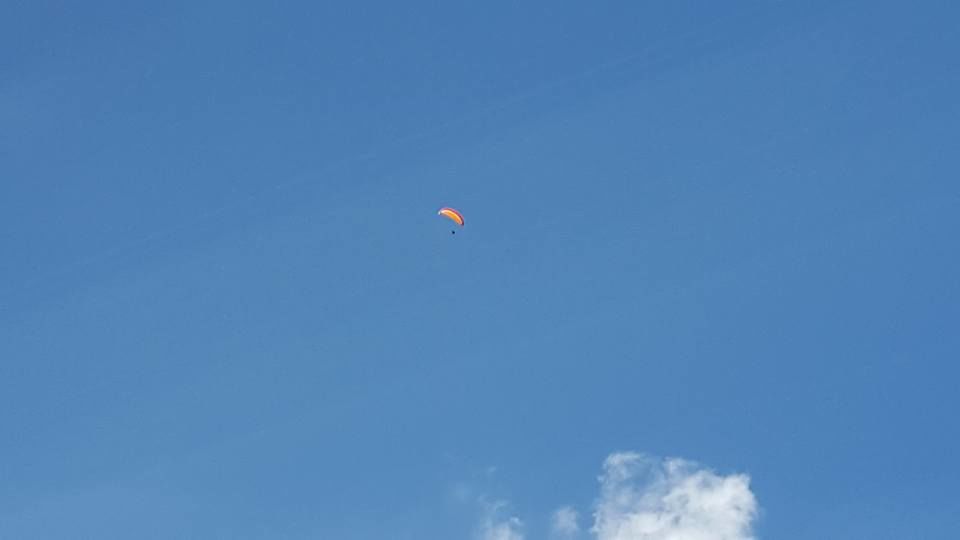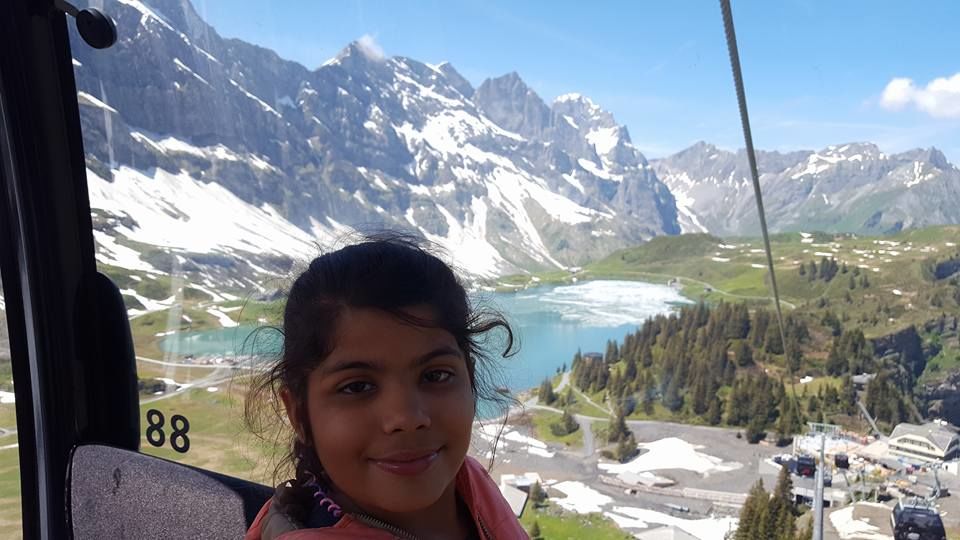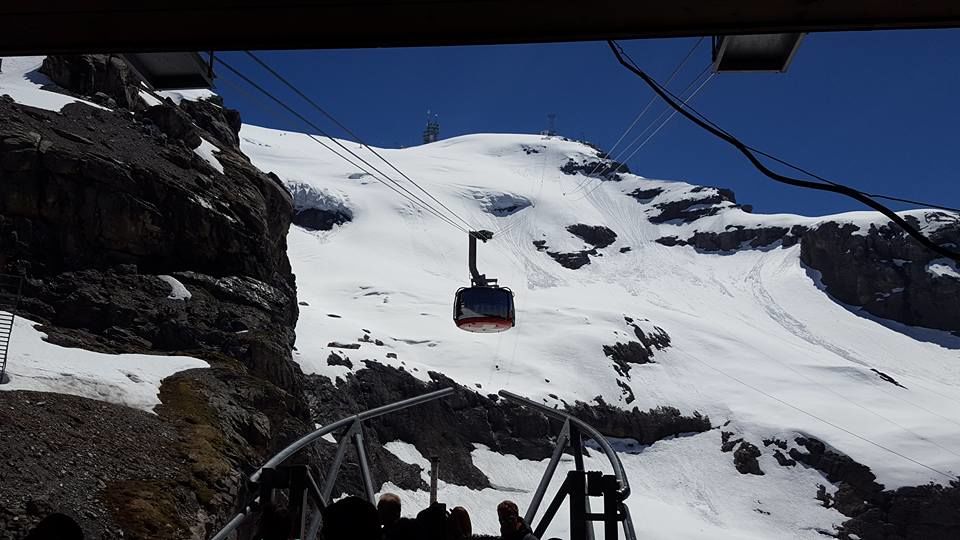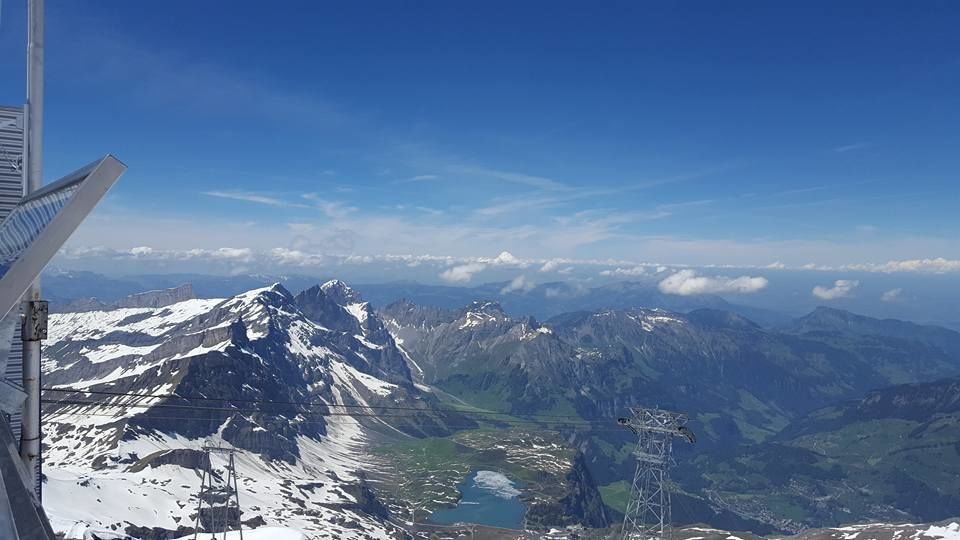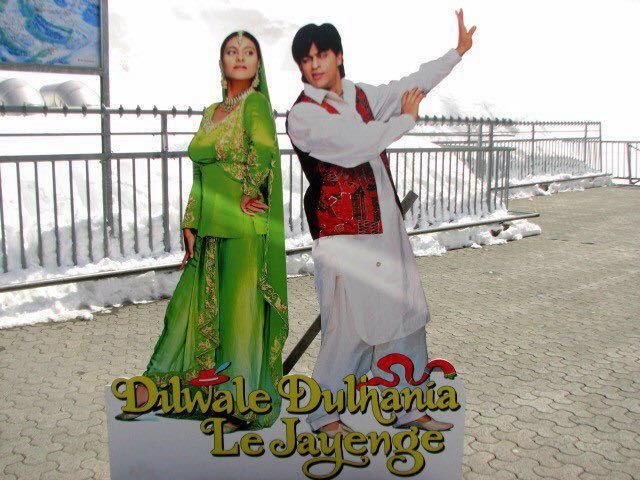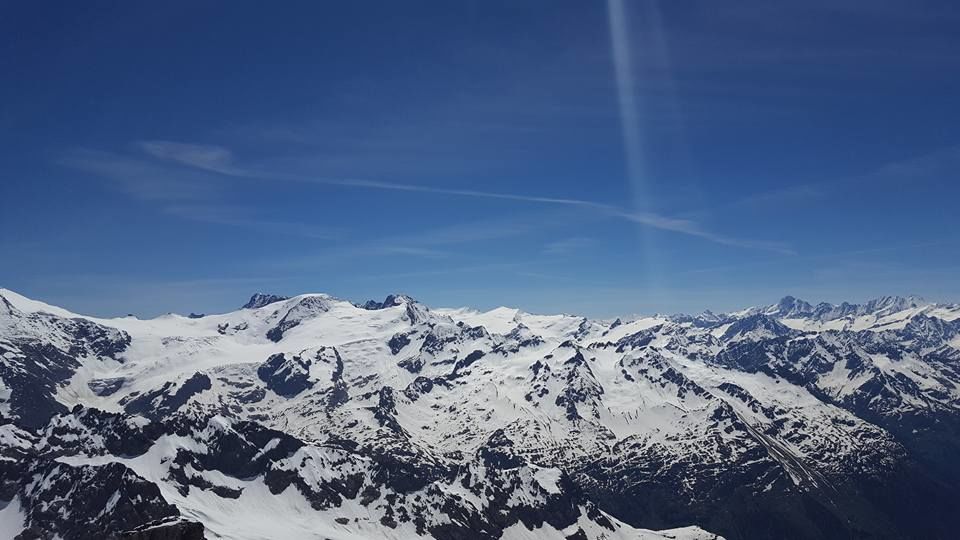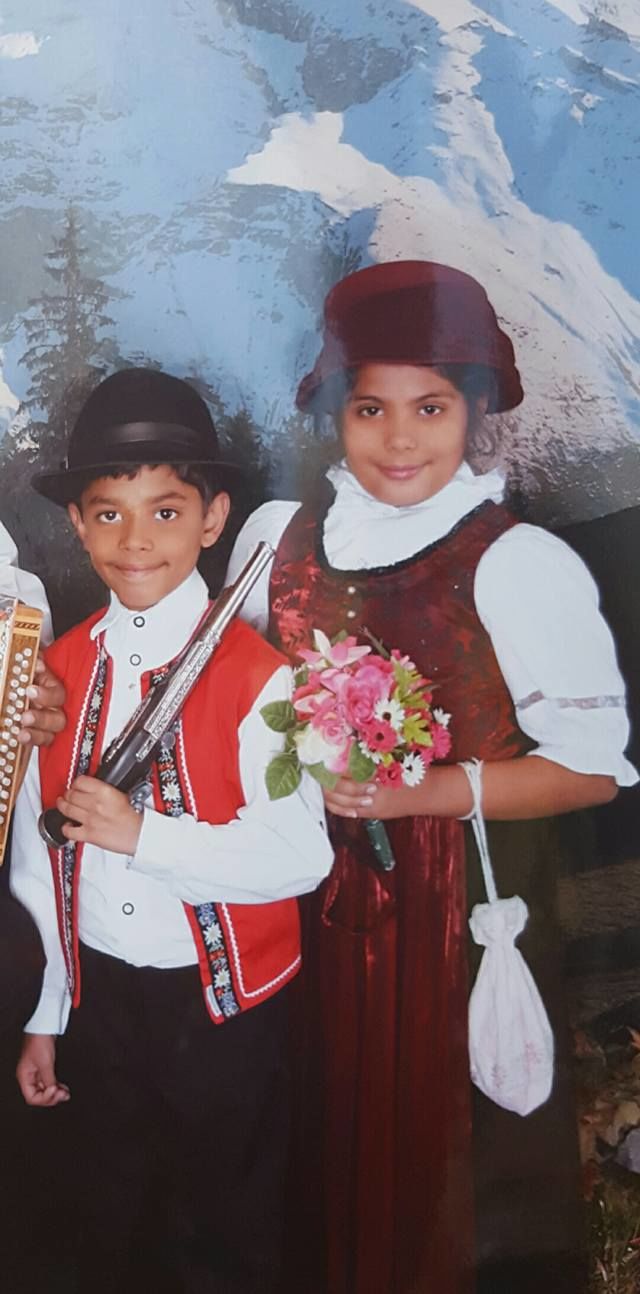 As we hopped out for another day out in God's country, on Swiss Rail from Lucerne to Engelberg and Mt.Titlis, met Envine Marty on the way....now 'ein Freund von mir'.....had a prolonged 'newsy' chat with him. Engelberg first made it on to the tourist map in the 19th century, when its splendid 12th-century Baroque abbey and glorious Alpine setting made it the perfect spot for recuperative summer holidays.....now it is one of the top "hardcore" ski resort of the world. The social element is key here as Engelberg – the "Mountain of Angels" – is no angel when the sun goes down, boasting après-ski and nightlife to rival the Alps' finest, particularly at weekends when locals from nearby Zurich and Lucerne arrive in force. And for my 'colleen' friends.....their is an annual Ladies' week for women looking to improve their mountain skills.
I 'moped around' watching a few human birds paragliding softly, perhaps envious of their freedom, here various paragliding companies offer tandem flights and with experienced pilots if required.....To all these companies - sorry folks not this time....next visit surely....as of now, busy clicking my dollies!!!
When life brings you at threshold of a colossal mountain, Mt.Titlis, with an altitude of 10600 ft....it's time to 'cable'!!!
Noticeably all cable cars are tagged with flags of different countries...we obliged 'Myanmar'....and also on our way up saw the cable with our own India's flag pass us. As the ascend began vines and plants grew dense before emerging into vast expanse of barren rock, snow and ice....our minds inflated with the picturesque beauty around...."This is what it is to be happy"!!!
Flipped cable car and jumped into the famous 'Rotair' revolving cable car to take us to the summit 2000 ft.away....the rotation was thankfully slow, especially for me with little kids. As we swayed above the massive glacier with a 360 degree view of the exalted surroundings....felt like good old Chandni Chowk back in Delhi with scores of vociferous Indians accompanying us.
The Titlis Rotair Cableways 'station' has five levels.....level one is the one where the cable dropped us....here there is a magical world of ice in the 'Glacier Cave'. It's a 150 meters long walkway where the temperature remains a frosty-1.5 degrees. I never knew ice could take so many shades of blue!!! It was fun treading on the slippery path freezing all the way....at level five on the deck it's the panoramic Alps all around with their vast glaciers....had a walk over the glacier and experienced the allure of snow - building snowman, snowball fight and sledding....an indescribable amount of fun!!! And there on the deck, we found a big cut-out poster of a popular Bollywood movie – 'Dilwale Dulhaniya Le Jayenge', a large part of which was shot in Switzerland.....couldn't figure out why the heck?, as it looked outright silly????....anyway kids had a photo session with traditional Swiss attire....memories to cherish!!!