It was late march of 2016 and I was uselessly surfing the net. So many trips, so many pictures of the beaches were out there. The Instagrams of the setting sun and the feet buried in sand were giving me some major FOMO. So a beach vacation was a must. But what exactly was I looking for? The social media junkie in me wanted the same experience that I had seen on Instagram and wouldn't settle for anything else. Deserted beaches, setting sun, sounds of waves, a drink in my hand and relaxed sunbathing... That's the dream yo! But with three days in hand, base camp in Pune, the question is, where? So many beautiful pictures of Alibaug! Tarkarli!! Goa!!! Where do I go? What do I do?
The meticulous planner in me leaped to action. Shut down the social media and hit the yellow, red, green and blue pages of Google. Soon pictures upon picture of these places leaped out. Some of them cool, some less so..
There I realised the true story. The tool called 'Crop' has been creating illusions in front of my eyes. On social media I was seeing a pictures clicked on the most crowded beaches of Goa, Tarkarli, Alibaug where all the other people and the trash from the beaches was cropped out and I was dreaming about the relaxed beach holiday where I wouldn't encounter noise and trash. Dreamy? Yes! Realisable? Hell No!
Like anything else, here was a choice to make. Did I want to put Check-ins on Facebook at the most popular beaches and establish my coolness? Or did I want to risk the most unknown of the places and try to look for the experience I was dreaming? What helped, was a family who made that decision.
Thus began our adventure from Pune. A small old Alto, 5 people and a map (Google map! Duh!!) set out to search for the beaches. And the places I discovered in that trip are beyond amazing. Have a look at the untouched and uncropped photos from the trip
1. Ratnagiri - Pawas :
A small little town home to a temple and amazingly beautiful beach of Ganeshgule about 5km from the Pawas town. This was my first impression of the truly empty beaches and mesmerizing sunsets! We went to a small hillside Ganesh Temple and were totally alone on the beach.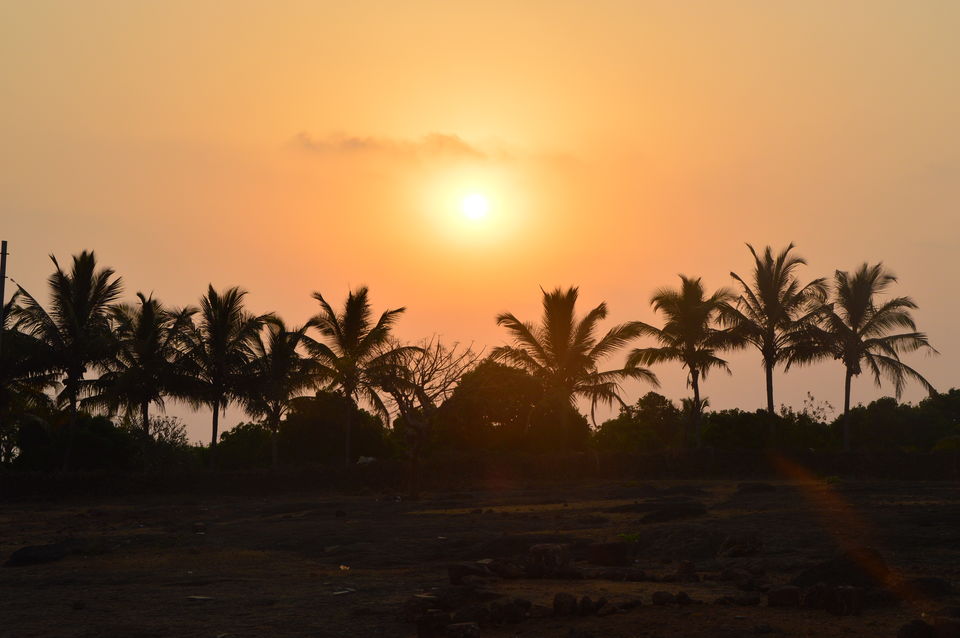 2. Velaneshwar..
Again a small town with a local Shiva temple and an adjacent beach filled with sea breeze and silence
3. Hedvi - Bramhanghal :
4 hours. 3.00PM to 7.00PM spent on a beautiful black sand beach where there was nobody else apart from us.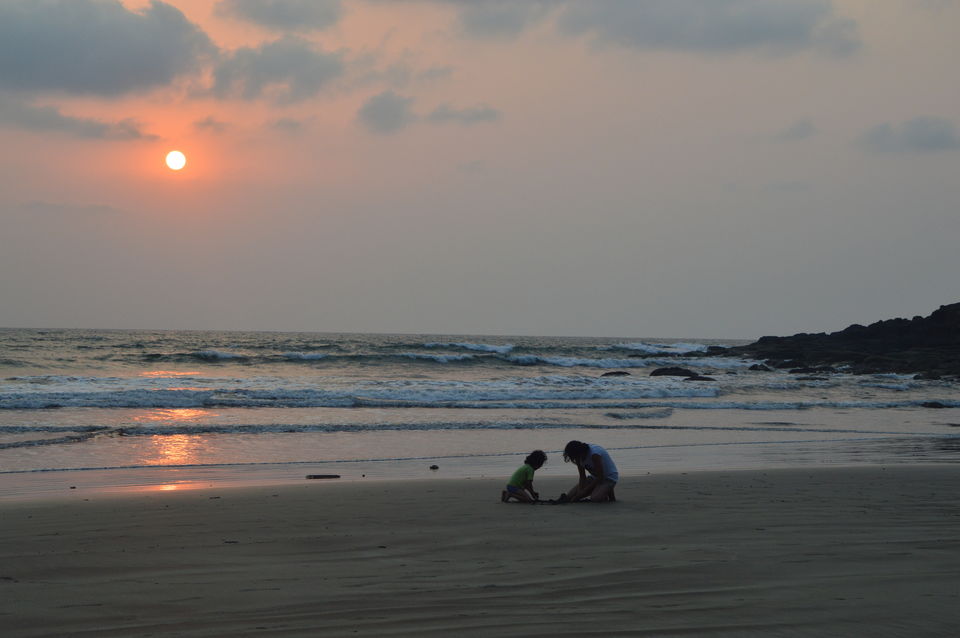 Along with these, we also touched upon more conventional parts of beach vacations. The horse rides along the shore, Jet-Skying, drinking coconut water and people spotting were all done in the more known beach of Guhagar
But what did I get out of this? Checkins? No. most places, there was no network on my phone. Hot dudes on the beach? No. But there were the smiles of genuine, hardworking local fishermen. Exotic Cuisine? No! But I did have the BEST Misal Pav of my life in a roadside shack.
More importantly, I went for a trip with the family. Disconnected myself from the world. Lay down in the water for hours, discovered the remote rocky outcrops and gazed at the starfish. I did not show off my trip to the world. I took it in my heart. And framed it in the memories.
Realisation about myself is, my life, my experiences are no more validated by the number of likes on Instagram and Facebook. But it is the company of my people and hours spent driving for the perfect spot that count!
Here's to many more uncropped memories! Ahoy!