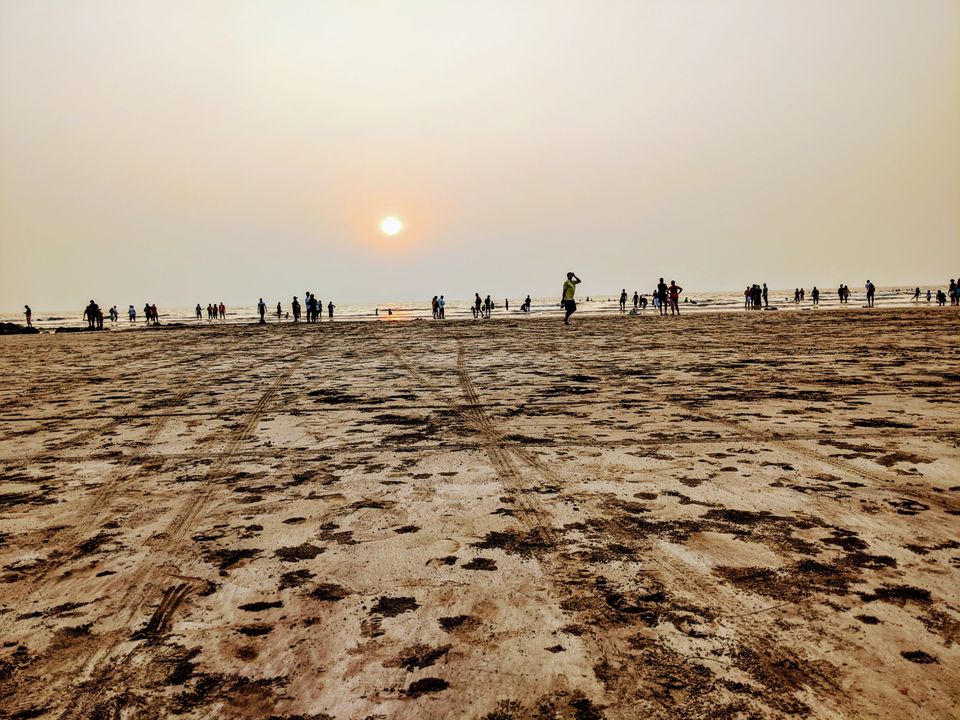 PUNE TO MUMBAI (Friday Night)
we (me & a friend) left Pune after finishing office day in evening of friday . We were supposed to meet 3 more friends who supposed to accompany us in the trip. In the night we reached Mumbai . We spent the night on friend's flat. We were supposed to leave for alibaug in Saturday morning.
But But But..............
I don't know what happened to their (all four friends)  mind that suddenly they started making excuses and all were trying  to postpone the trip and they started convincing me to drop the plan and join them in pub party.
On the spot i denied them and i was literally angry. Because we were supposed to leave mumbai in morning and these guys are backing out at end moment. It was a very annoying moment for me.
Then i decided to do it SOLO.......
MUMBAI TO ALIBAUG (Saturday noon)
And the actual solo journey started from 11 am of Saturday.
I reached gateway of india through Mumbai Local.
From Gateway I got into a ferry for MANDWA (Rs.120 ticket). I reached mandwa in 1 hour , from there i got a bus for alibaug (ticket cost of bus was included in ferry ticket) . It was approx 25 km ride and I reached Alibaug by 3:00 Pm. I was super hungry at that time because i ate nothing since morning, so i had some snacks and tea near alibaug bus stand. As i didn't booked the hotel in advance so it was a big headache for me. I randomly searching hotel/ lodges. Fortunately i got to contact a person and after some bargaining he agreed on Rs. 1000 for the room. Lodge was near to Versoli beach Earlier where i planned to see the sunset. So by 4.30 pm i was on the Versoli beach .
Weather was very fine and beach was super clean.
I have been to very few beaches but still i can say that Versoli is one of the cleanest beach of india.
Sun was slowly getting down into the sea . This was very iconic and pleasant moment . Whole surrounding was very nice and that sunset made my day and every penny , energy and rush spent to reach there was felt to be paid off.
After 3 hours on beach i returned to my hotel. I had my dinner and again in night i went to beach . I put on my earplugs and loop of my playlist was going on and on and on while was walking on the beach.
I did this for next 2 hours continuously . I don't know why but it was very pleasing for me. Finally Around 12 o'clock i got into my room and slept.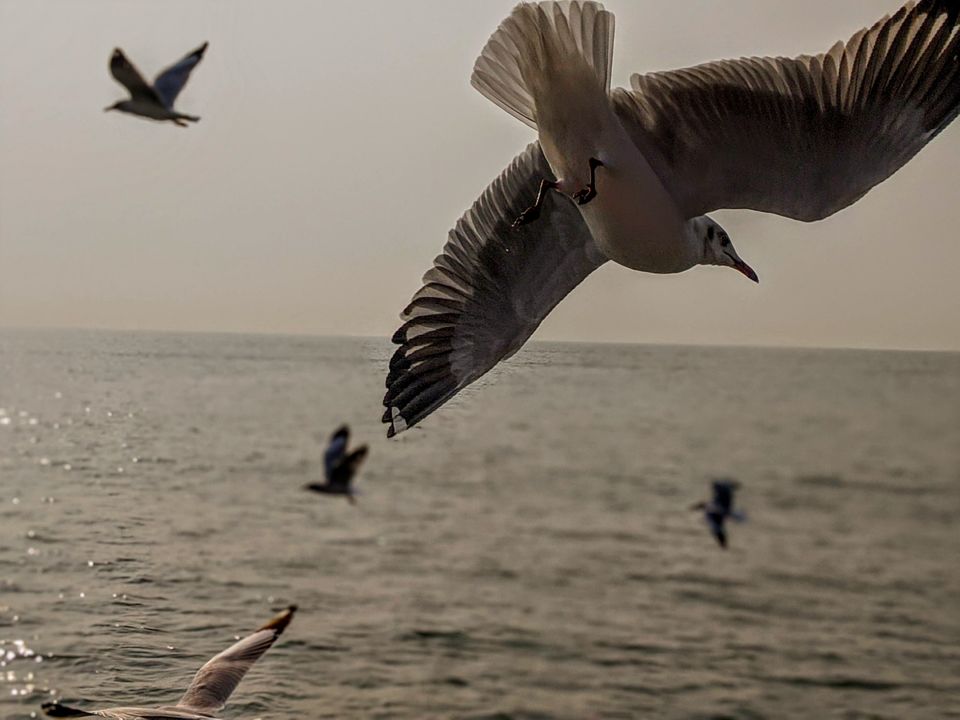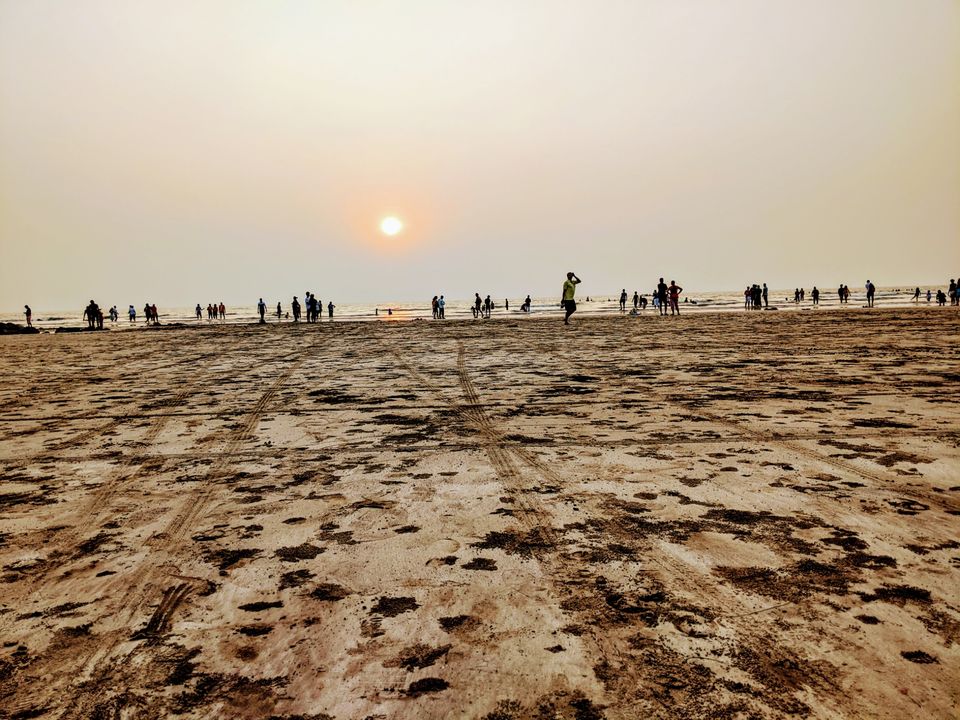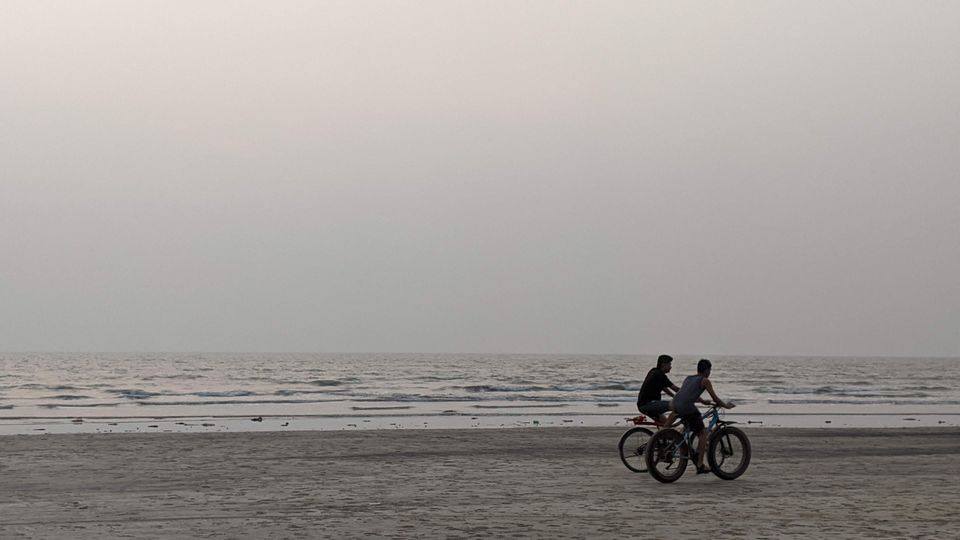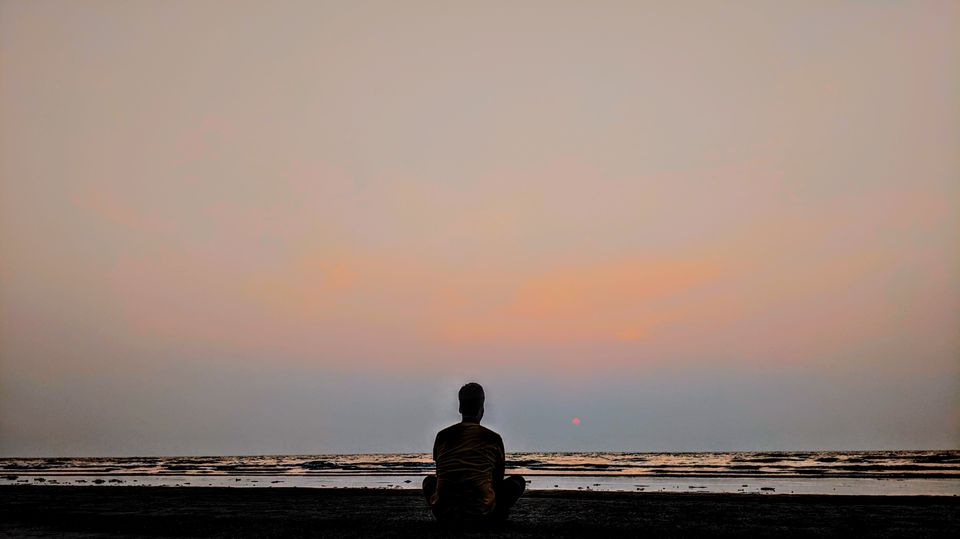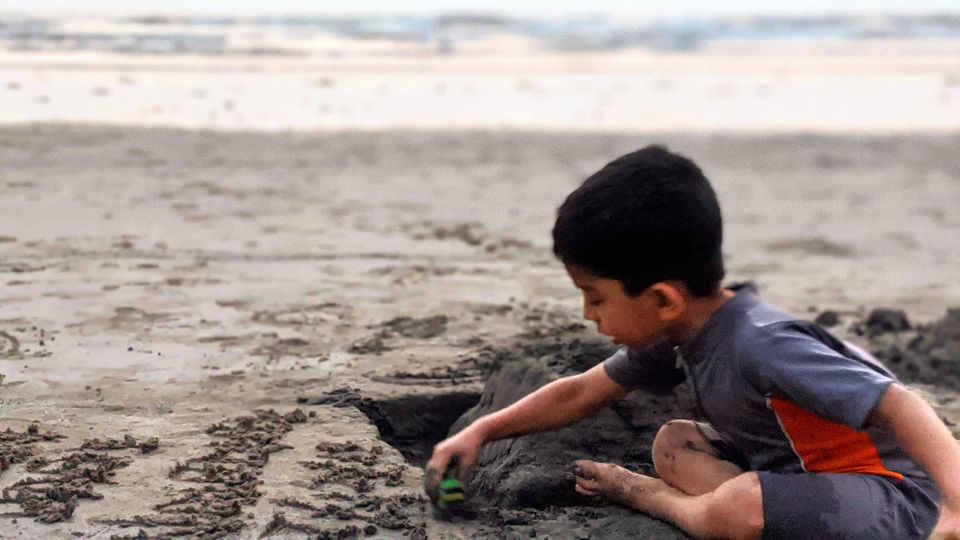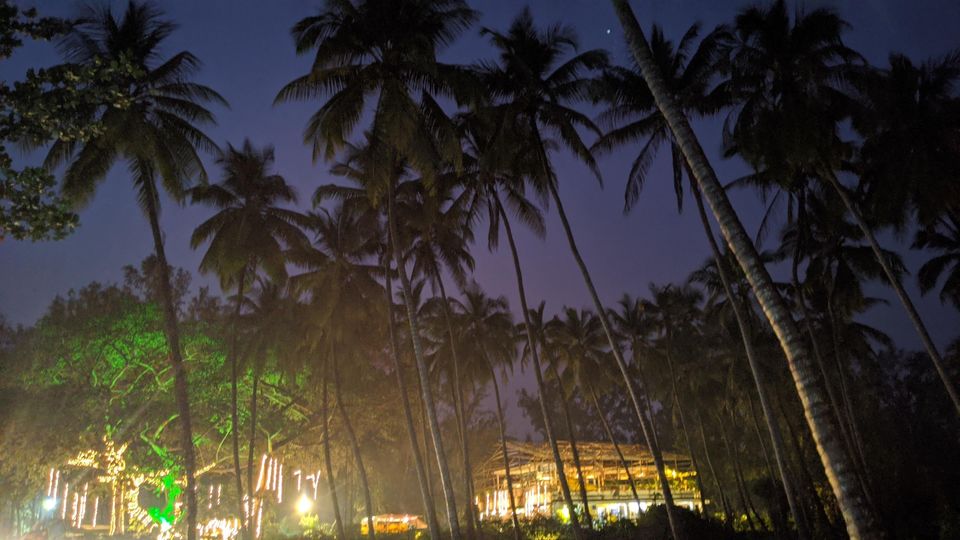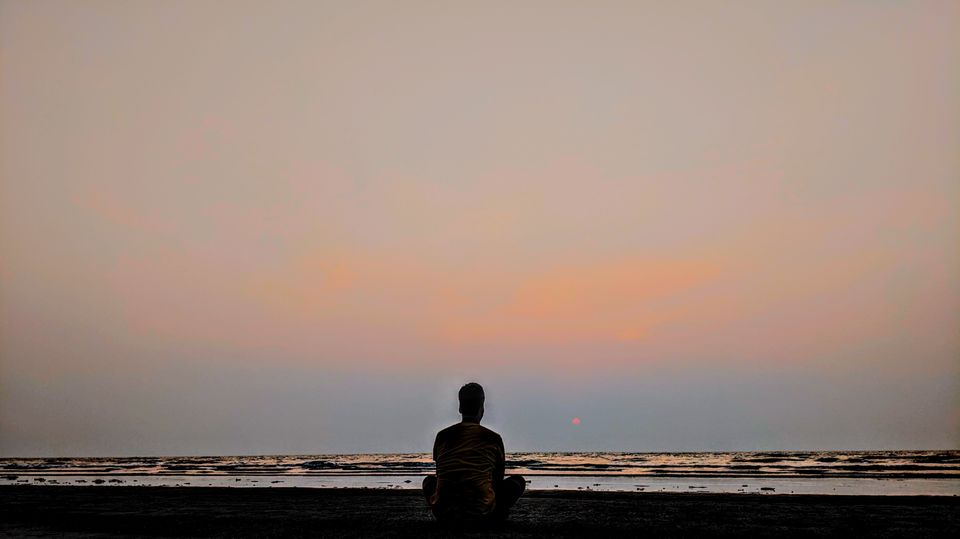 Now a new refreshing Sunday morning and i was sitting on the beach. That calmness was incredible. Kids were playing around , people were having morning walk . After 2 hours i returned to my room as i had to leave for alibaug beach.
At 10 am i was on alibaug beach after spending some time there i rushed towards fort in the sea.
I roamed into the fort spent a good time in water.
After some good leisure hours i packed my bag there as it was after noon and i supposed to have lunch and leave for Pune.
I was about to leave then suddenly  i met a group of 5 children,  they were picking up trash (plastic bottles , glass bottles , wrappers  etc) thrown out there. After some random talks i asked them that whether they go to school or not? One of them replied that all of them goes to school except 1 ,  who is very poor can't even afford food, thus they all use to help him out on every Sunday by collecting trash with him.
I was shocked with their so positive intent at this age and instead of playing or enjoying sunday they choose to help their poor friend . It was very heart touching . I was able to see ample of positive and satisfaction on the faces of those small kids. That moment was very motivating for me.
ALIBAUG TO PUNE (SUNDAY AFTERNOON)
After this , i had my lunch and reached Alibaug bus stand, with 20 minutes a bus for pune arrived, fortunately it was AC coach bus and i got ticket (Rs.220) . After 4 hour bus journey i reached pune.
IT WAS MY 2ND SOLO TRIP COMPLETED SUCCESSFULLY WITH LOTS OF PLEASANT MEMORIES , POSITIVITY AND REFRESHING ENERGY. WHOLE TRIP WAS DONE IN Rs.2000(PUNE -Mumbai-Alibaug-Pune).
If you liked my journey or you have any query then please put your thoughts in comment box. Please Like and Follow
#alibaug #solo
For more photos and details follow me on Instagram
https://www.instagram.com/the.nomadict/