Any Hill-Station has obvious features such as trekking, accessibility; favorable climate etc. Matheran! along with these features has one very good reason to visit. You can always nonchalantly pack your bag, leave home in whatever clothes you are, catch a local train and take off to Matheran without worrying about Pre-reserved travel tickets, stay, food etc. You can easily reach this Hill-Station in maximum three hours' time from whichever corner of Mumbai, Thane or Navi-Mumbai you are.
1) A walk covered with Trees, accompanied by horses and invigilated by Monkeys!!!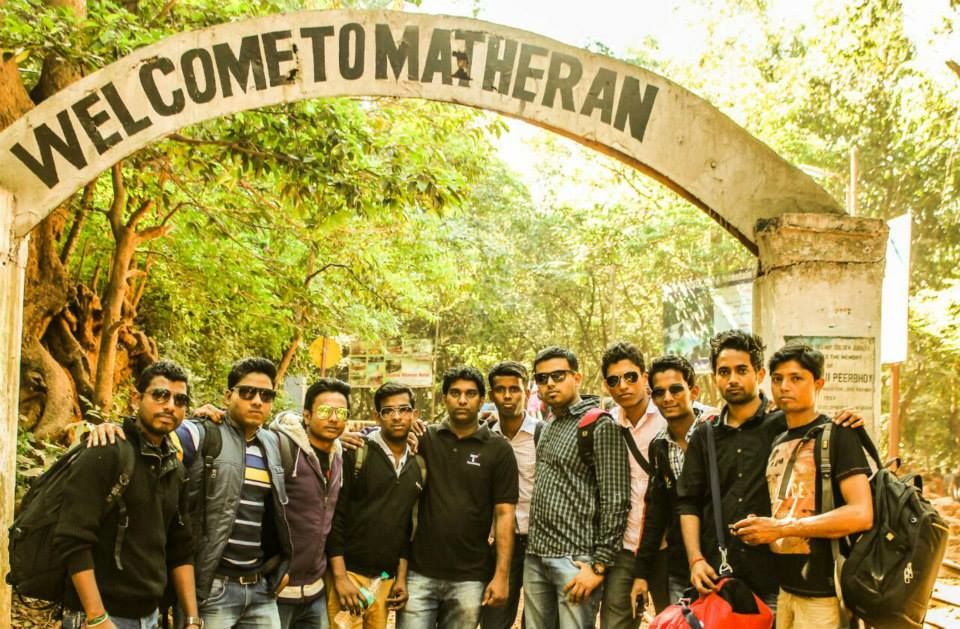 The Matheran's entrance is a true reflection of what actually it will present. You will find yourself covered with trees, in company of horses and observed by Monkeys. The Photography starts from "Welcome to Matheran" entrance. Lot of people take photos and selfies on the toy train railway track, underneath different trees or with Maxwell's, ABD's and Gayle's (yes, Many Horses are named after cricketers).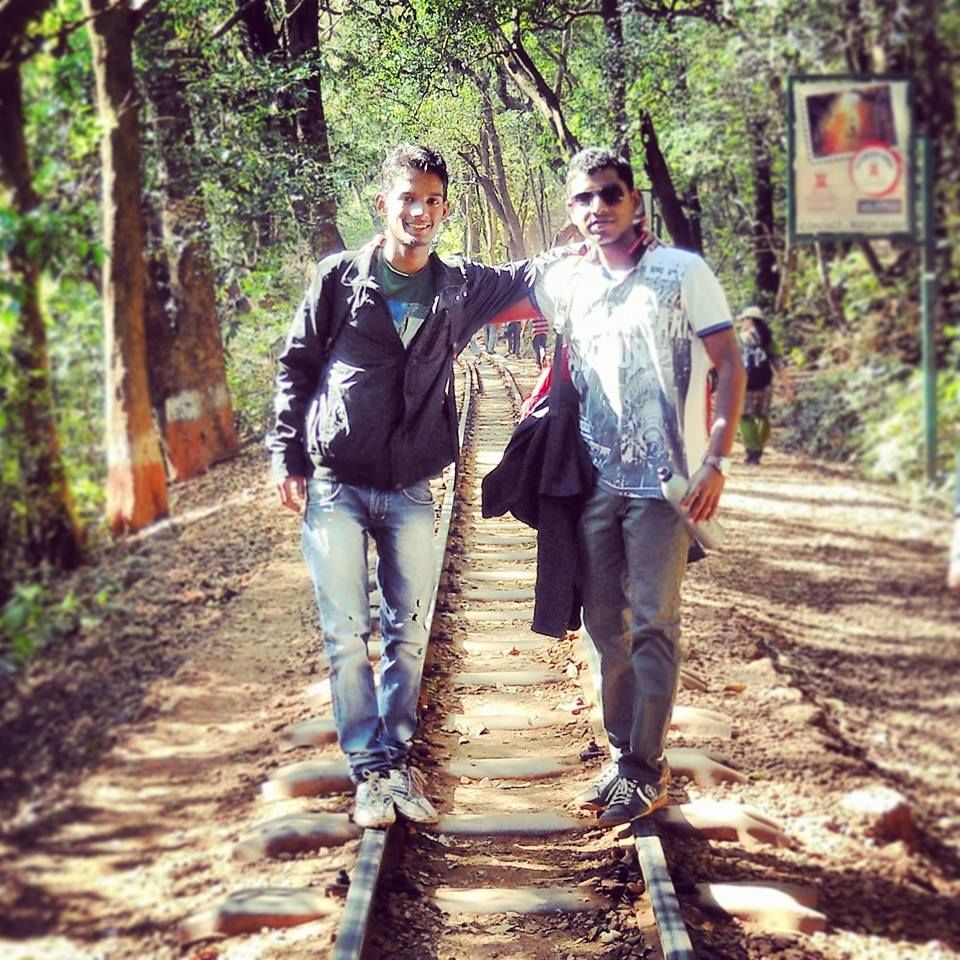 2) You can romance in Public but eating is prohibited!
It's partially correct, you can have a little romantic time with your loved one through the walk and no one will bother but if you try to eat chips or Peanuts openly then you will be threatened to sacrifice the stuff by group of Monkeys. Even they like your snacks. After all they are our ancestor!
3) Hotels of Matheran and nearby Market...
Apart from the hills and favorable climate, Matheran also offers good accommodation around the Matheran railway station. You can choose from variety of low budget homes, reasonable hotels or ultra-luxury resorts with all the amenities as per your budget. Matheran market is a decent shopping destination. You can get good leather footwear for men and women, lot of accessories shops to impress your lady love and many other fun-fair type stores. Not to worry, there is one (only) booze ki Dukaan as well.
4) Points to cover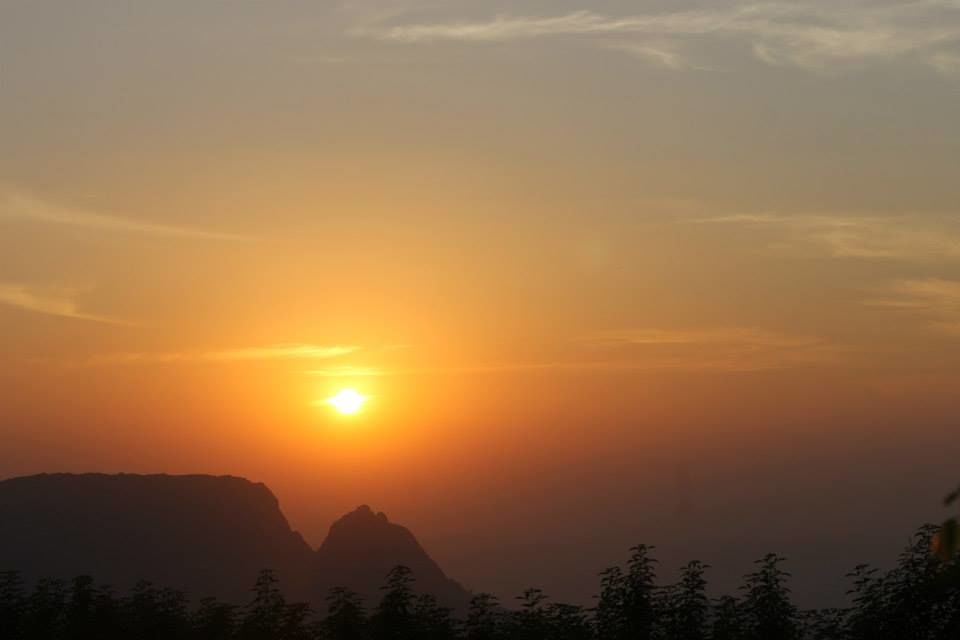 There are around 35 Points in Matheran to cover. At 5 PM in the evening, you will find people asking for the way to Sunset Point, you can follow them. Sunset Point gives you the view to see Sun getting red and set in the V of the hills; it's worth witnessing and capturing site. There are many other Points such as Panorama, Echo, Charlotte Lake and Malang Point. Honeymoon Point can accommodate only two people or beg a pardon a couple at a time 
5) Morning wake up alarm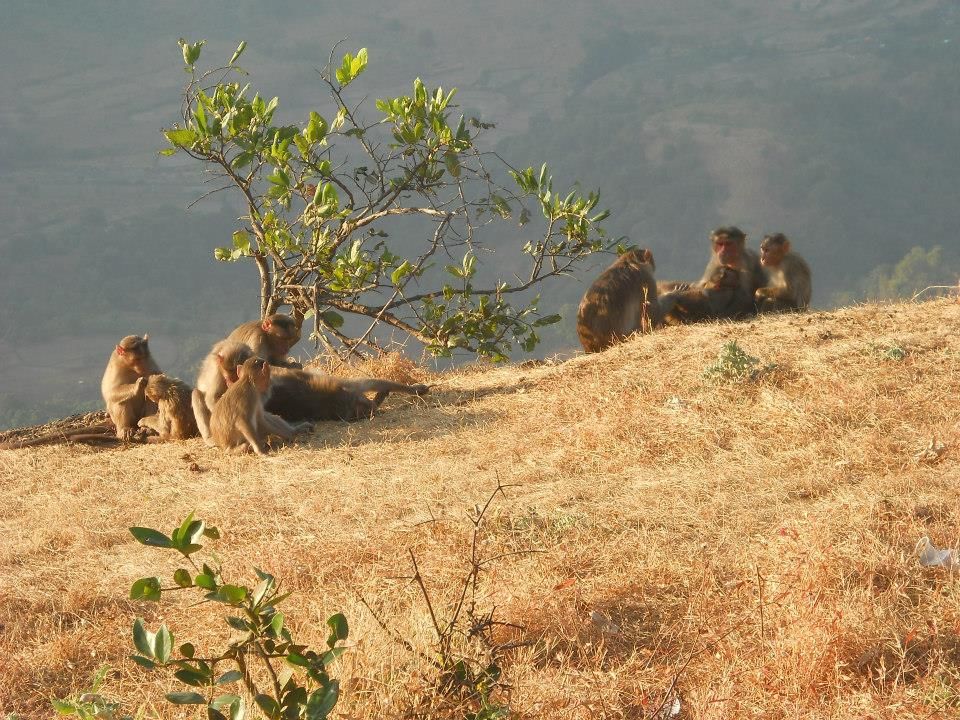 This is very subtle as well as unique package of Matheran. You will wake up from the noise created at your hotel's roof top by group of monkeys hovering around. It adds to the freshness and enhances your love for this place called Matheran!
6) Eyes-eyes Meet-meet
The pretty girl you saw at one Point, chances are, you will get to see her on few other points as well. And if your outing is hilarious enough, she will be on the same train as you returning home and stares will continue till the last moment...
7) Miscellaneous features
Entire Matheran stretch is worth exploring through walk. People of Matheran are very helpful in giving you advice regarding the stay, ways to different points etc. No Automobile vehicle zone is the USP of Matheran. It takes you to the textbook village where Ghoda-gadi is the only medium of movement. Very low mobile network or no network at some places means you can actually enjoy the surrounding without dividing your attention. To get best out of Matheran, it is advisable to visit in winter though Matheran won't disappoint you at any time of the year.
Please do add comments or suggestions you feel will help others explore Matheran better.
Thank You!
Tabres
This post was originally published on Tabres's Blog.