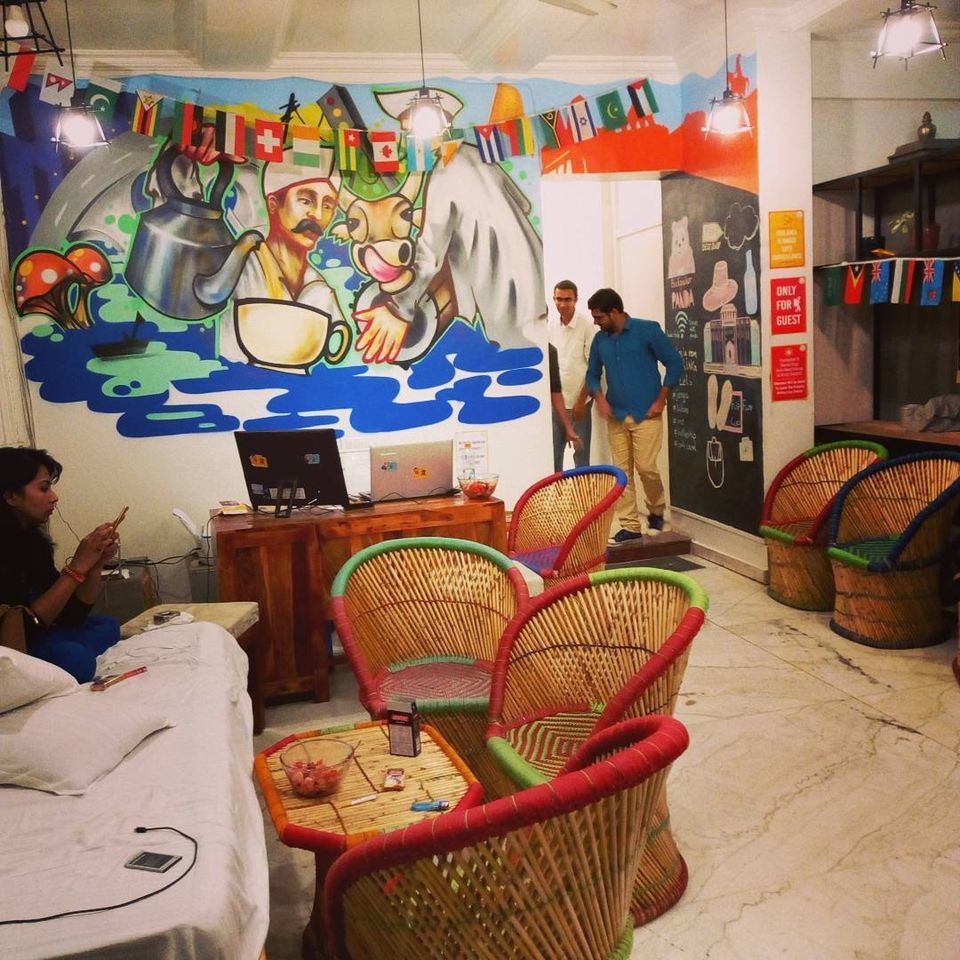 I was in Pune exactly a year ago. Sceptical... Worried... Doubtful... I had missed my train back to Mumbai.
I went backpacking solo (as I usually prefer) to Wai, Pachgani, Satara and then to Pune. It was kind of a short, unplanned trip just near to Mumbai. I hitchhiked a lot, stayed in local homes, made a hell lot of new friends. I did a major part of my 'first times' in this journey. Checking into a hotel/hostel all by myself was one of those.
It was the last day of my trip and I had missed my train. Although I had a bunch of other option to travel back to Mumbai, I was tired, and did not wish to travel again in anymore discomfert. I choosed to stay back. This wasn't in the plan at all. In fact, there wasn't even any plan as such. It was evening. I remembered a post I saved few weeks ago on my social media. It was about a hostel in Pune. I decided to give it a try and book myself a bunk. I made a call to Backpacker Panda Hostels.
"Hello, It's Backpacker Panda."
"Ummm hie, do you guys have any bunk bed available? For a night?"
"Yea, we do. Crash in."
"Cool."
I was all exited, nervous too. I know I'll be laughing thinking about this ahed in my life, but it indeed was somthing special for an 18 year old.
Google led me to a lane where I spoted a Panda face flashing with a lot of graffities on the wall.
"Yes. That's it."
I stepped in and after doing all those formalities, a guy led me to my room with, their property pamphlet and a map of Pune. Graffities of iconic marathi culture were all over the walls. The rooms were named after the forts in Maharashtra. Mine was Rajgad. I felt like an adult, going live on Instagram was another wannabe cringe I did there. I shared the room with two engineers from Banglore and a German fellow.
The common area was full fun. It had ludo, chess, jenga, various books and some interesting people too. Joshua, a 17 year old climber from America was one of them. He was even better at chess. I lost two rounds from him. He was too tall for a 17 year old. He showed me his girlfriend's photo too... She was pretty. Complex hit me for a while. Joshua's mother was Japanese. She was into research in plants and soil. I've never seen a 40 year old as cheerful as Josh's mom. I still remember her complement on my smile. I also marked some good travel spots in and around Pune on the map for her.
After hanging out in the foyer, I hit my bunk and slept. That was the best sleep I got in last few days. Even the AC was perfect. All good.
Next day early in the morning I checked out and the same guy from the reception got me a cab.
"I was very nice staying here. By the way why is this place named as Backpacker panda? It sounds cute though" I giggled.
"Yea well all working here call ourselves Pandas... Indeed It sounds cute." He giggled.
Well that was strange. I left with all those epic memories and beautiful graffities to cherish.
Check out this property at www.backpackerpanda.com