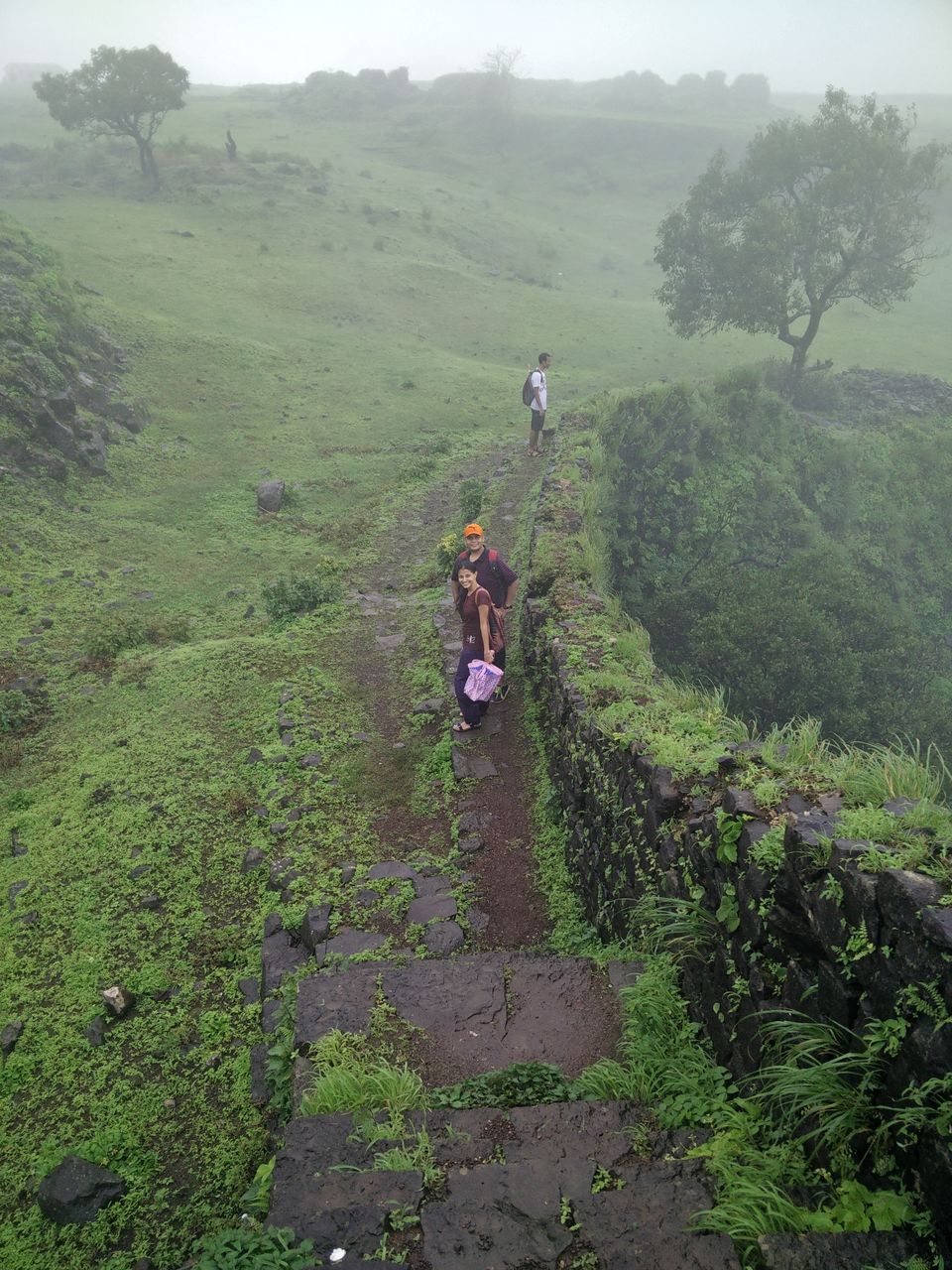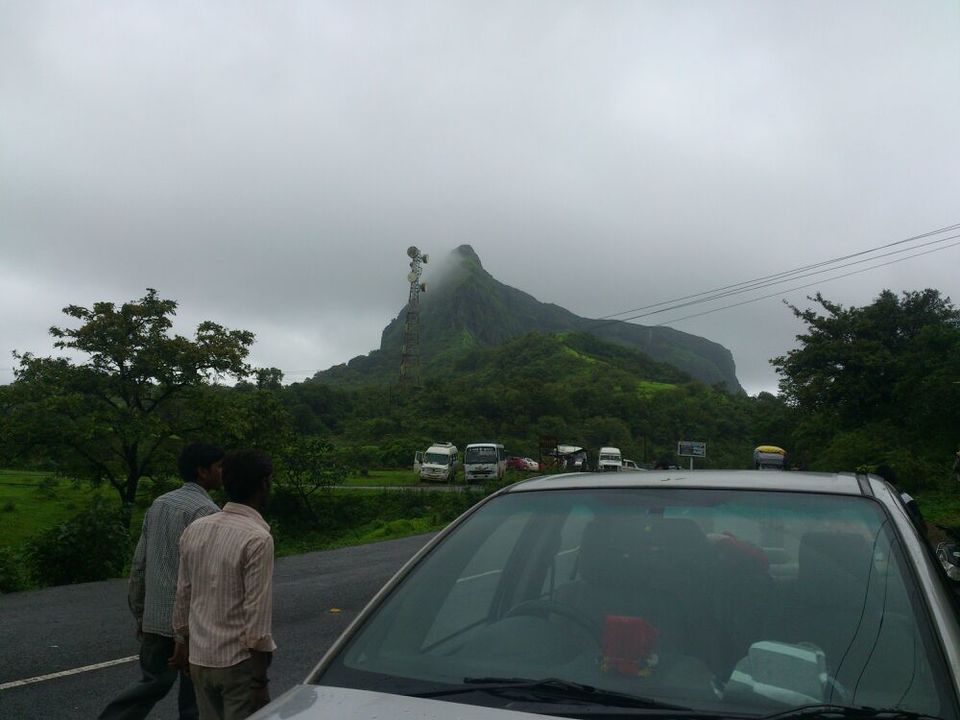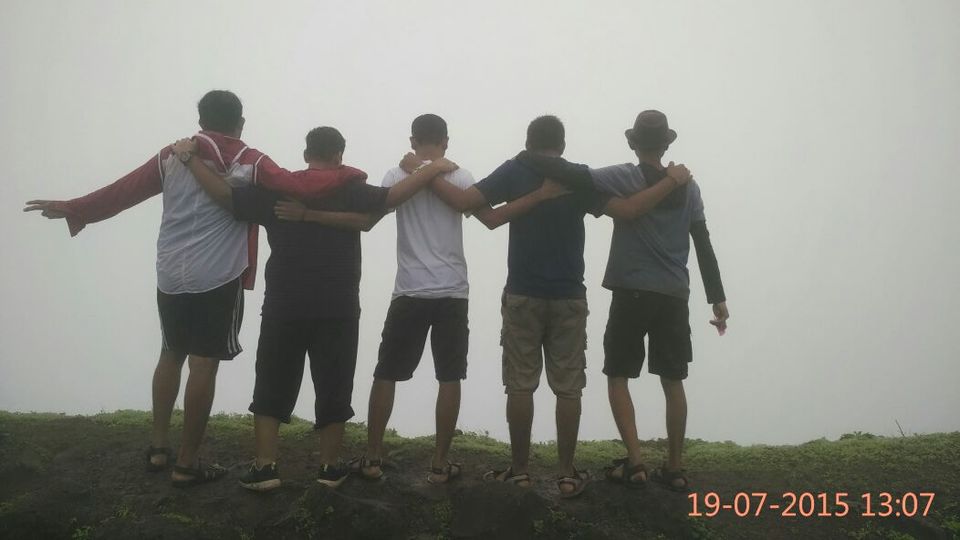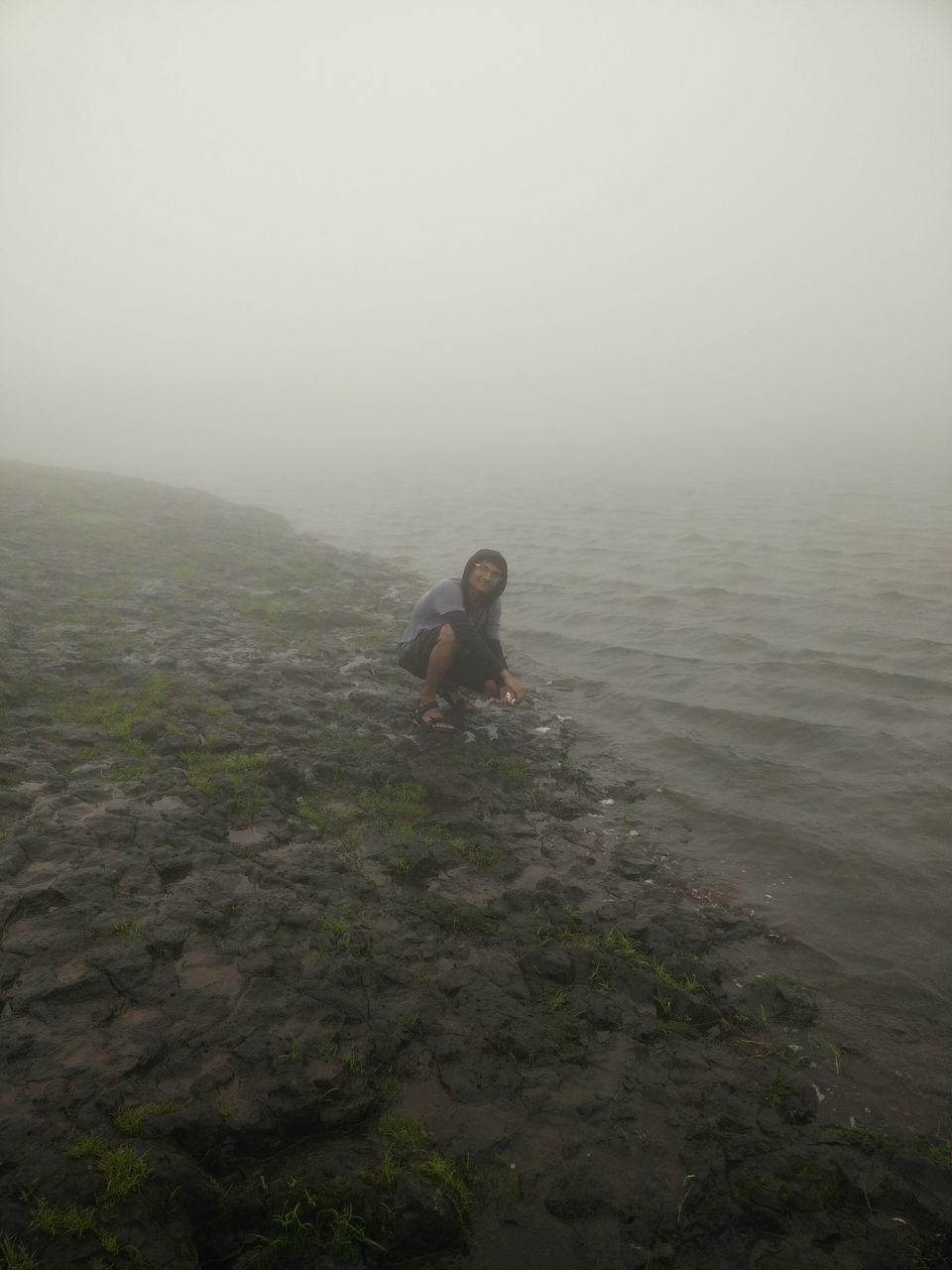 The Specification:
Korigadh is a place located at remote in Lonavala on lesser opportunity to reach there through public transport.But one of the best one day trip and also best way to connect to the nature and come closer to it.It is one of the way to start your trek life cause trek here is easy. So are u in Mumbai or Pune the come over for one day trip.
The Journey: 
We took Deccan express from
Kalyan
and traveled towards
Lonavala
and departed there from there we took Bus for amby valley very less bus available. It takes us to the village and the Fort is completely viewable from there.  
The Trek:
The fort is very left to the bus stop,it was covered in clouds so it looks like some mystery land and excitement to get there increases. We started our so called trek where it was approx 1:30 mins from the base.The Hike here is outstanding as all the water from top of fort flow down the way and its an awesome experience.
The Fort:
Finally we reached fort and it was like unfolding the whole mystery by we becoming part of it,all the clouds around us fog all around,wind blowing,getting wet without rain unable to see beyond 5-8 meter,the paradise feeling.There were 2 lakes on the top and a small gateway through the two lakes is different thing on its own.There was a temple above of koiraimata godess there,and three canons.Not much left over the fort but bliss of the nature is the purpose to visit.