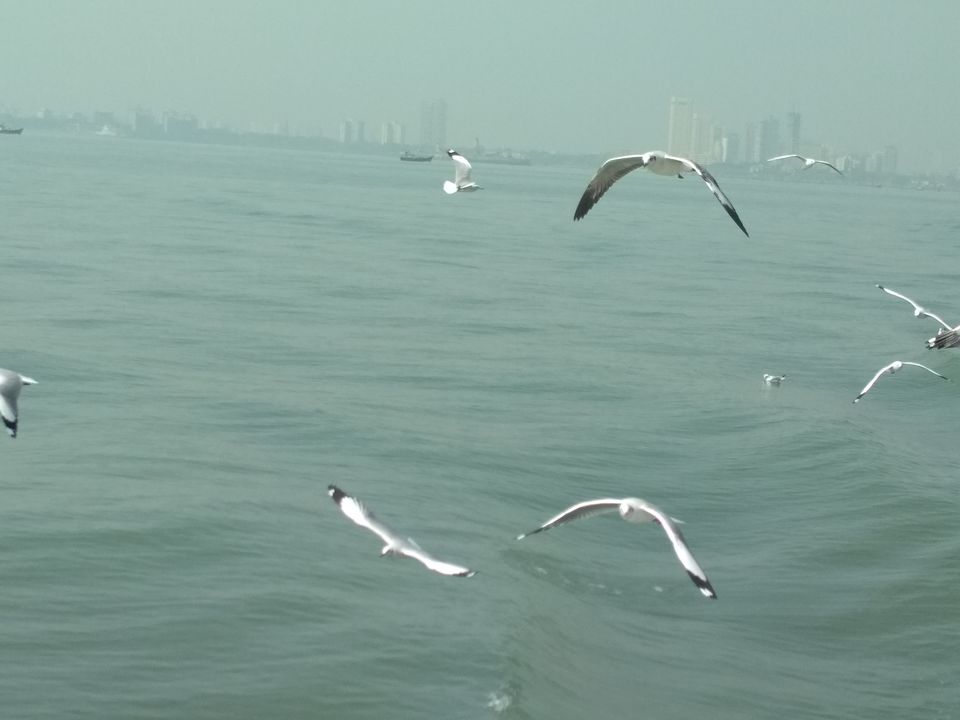 Spontaneous weekend plan to Alibag
It was Friday evening and I desperately wanted to travel somewhere for the weekend. Having not planned anything Alibag came as the best option to travel with kids. So we decided to go ahead with the plan
Alibag can be visited by road as well but the real charm is to travel in a ferry.
Early morning on Saturday we took a train till churchgate railway station and then taxi till Gateway of India. One ferry was about to depart and we were told tickets will be available in the ferry also. We took the ferry. There is option of Air conditioned seat or non A.C. We wanted to enjoy seeing outside and we chose non A.C seat. Ferry charges vary slightly in the different ferries like Appolo, PNP. It ranges around 130 to 200 per head. Sat in the front row to be able to see the beautiful sea.
The boat started and along with it started the real fun and enjoyment. The seagull birds started following the ferry in the hope of food which people give. People threw items like biscuit pieces, chips and the seagulls used to catch in the beaks. Kids were super excited to see the seagulls and wanted to feed the birds. We reached Alibaug in an hour. The ferry charges also includes transportation in bus from the jetty to Alibaug bus stand.
Having no hotels booked anywhere we proceeded in the bus and reached the bus stand. We strolled towards Alibaug beach which is nearby the bus stand around 1km. Had little fun at the beach. There were many vegetarian restaurants around bus stop. So we had lunch there. Later we proceeded towards Varsoli beach as had read it to be clean beach. We enjoyed on the beach for sometime and liked that beach. We saw many homestay type accomodation options there. We liked one of those at 1600 per day and booked it. There are less vegetarian food options near varsoli.
Walked to varsoli beach again in morning and enjoyed some time. Took an auto to explore Nagaon beach, had lunch and back at jetty to return back Mumbai.