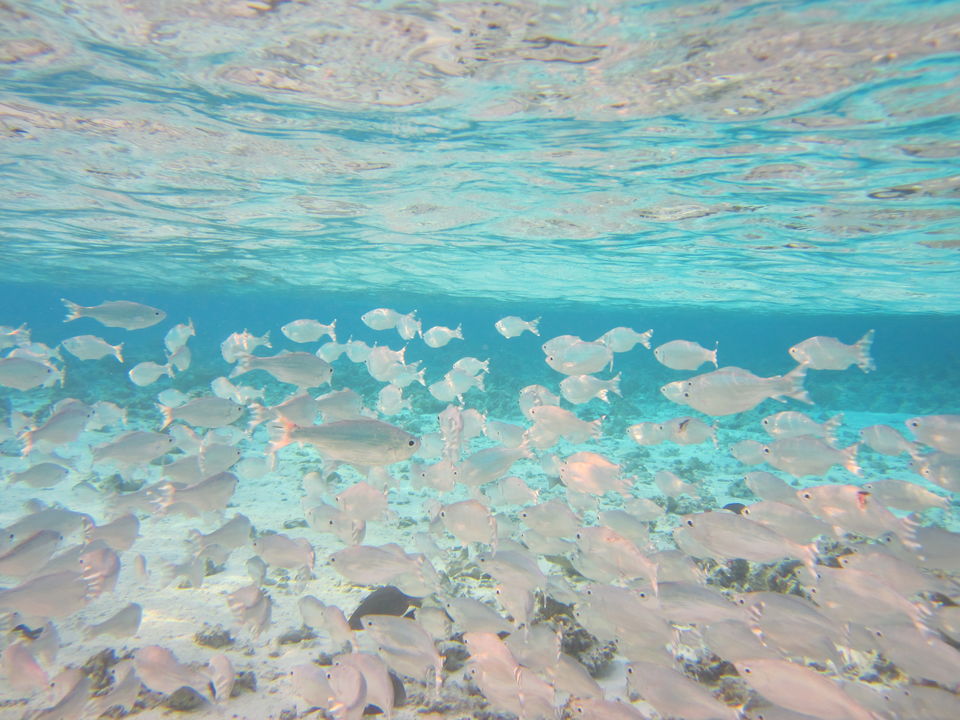 Republic of Maldives is a archipelago located in the Indian ocean. It is one of the nearest countries from India consisting of 1192 islands. It is known for the blue water, white sands and a great underwater life which makes it one of the best honeymoon destinations in Asia and around the world. Maldives offer a 30 days valid visa on arrival.
I list down certain things you should keep in mind while you plan trip to this pristine islands.
1.       It's going to be an expensive vacation. Even though the flight tickets from India will be cheaper the hotel rates will be much higher than you expect. The country runs only on tourism so they have a higher taxation. And as the weather continues to be be same throughout the year there is no such thing called off seasons here. But still you can find home stays which will charge way lesser than the exclusive island resorts. And if the hotels you stay provide an all meal included package, then choose that. No matter you are a light eater, food is going to make a hole in your pocket.
2.       Stick to one hotel. Most of the resorts occupy an entire island so moving around won't be a easy thing. So the best way is to book a hotel for your entire stay. Hotels differ in size and interiors but all offers the same beautiful ocean.
3.       Check the hotel policies. Most of the hotels will charge you for the boat transfer upon arrival. Book the flight tickets according to the check in and checkout timings. As the places will be busy they can't offer the rooms only at the mentioned time and you have to check out no matter your flights are hours later. So you will end up waiting in the island if you don't plan properly.
4.       Check the activities a hotel offers. When you making reservation go through the activities and excursions a hotel offers. If you travelling with family and kids it's always better to opt for a big island hotel and if you going for honeymoon it's better to choose a smaller one which will provide you enough privacy.
5.       You don't have to carry local currency. Dollars are accepted everywhere more than the local currency which is called rufiyaa. So it's always better to carry dollars while you visit Maldives. In fact some hotels won't accept rufiyaa for payments. And the dollars you carry should be new and crispy notes the reason being that local banks won't accept old or torn notes.
6.       Don't carry booze. If you planning to get some duty free spirits to add colours to your vacation then remember that you are travelling to a Muslim country. So carrying alcohol to Maldives is prohibited. Only island hotels have the license to sell alcohol. And if you have booked your stay on a resident island then you will end up as a non drinker throughout your vacation.
7.       Get ready to get burnt. Being a tropical country, the average temperature is 27 to 30 Celsius. So pack your bags with cotton and linen outfits, sunglasses, sunscreen lotions but still get ready to burn in sun. You will know the meaning of the word sun kissed by the end of your vacation.
So enjoy your vacation. Maldives is waiting for you……