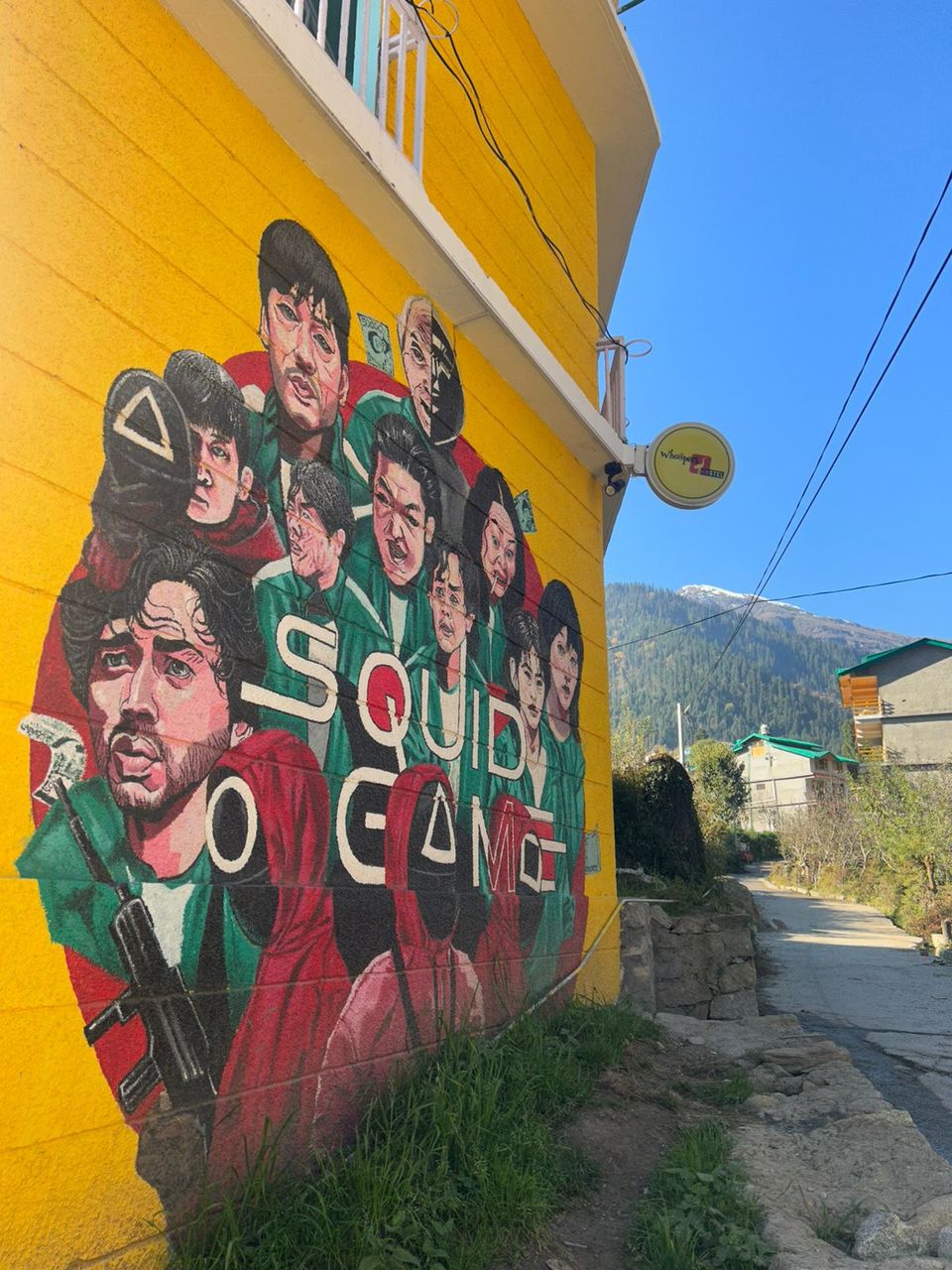 Squid Games had taken the internet by storm with their TV series when they premiered on Netflix! Imagine my surprise when I found India had also adapted the TV series and had a unique Squid Games themed property in Himachal Pradesh.
Set amongst apple orchards, just a 10 minutes walk from Mall Road Old Manali, Whoopers Hostel Manali hosts a beautiful hostel & hotel which is Squid Games themed. From their entrance to the room, everything has been designed keeping the popular theme in mind. The rooms have black linen, an uncommon practise in the Indian Hospitality Industry, but that is exactly how Whoopers stands out with their themed properties across India.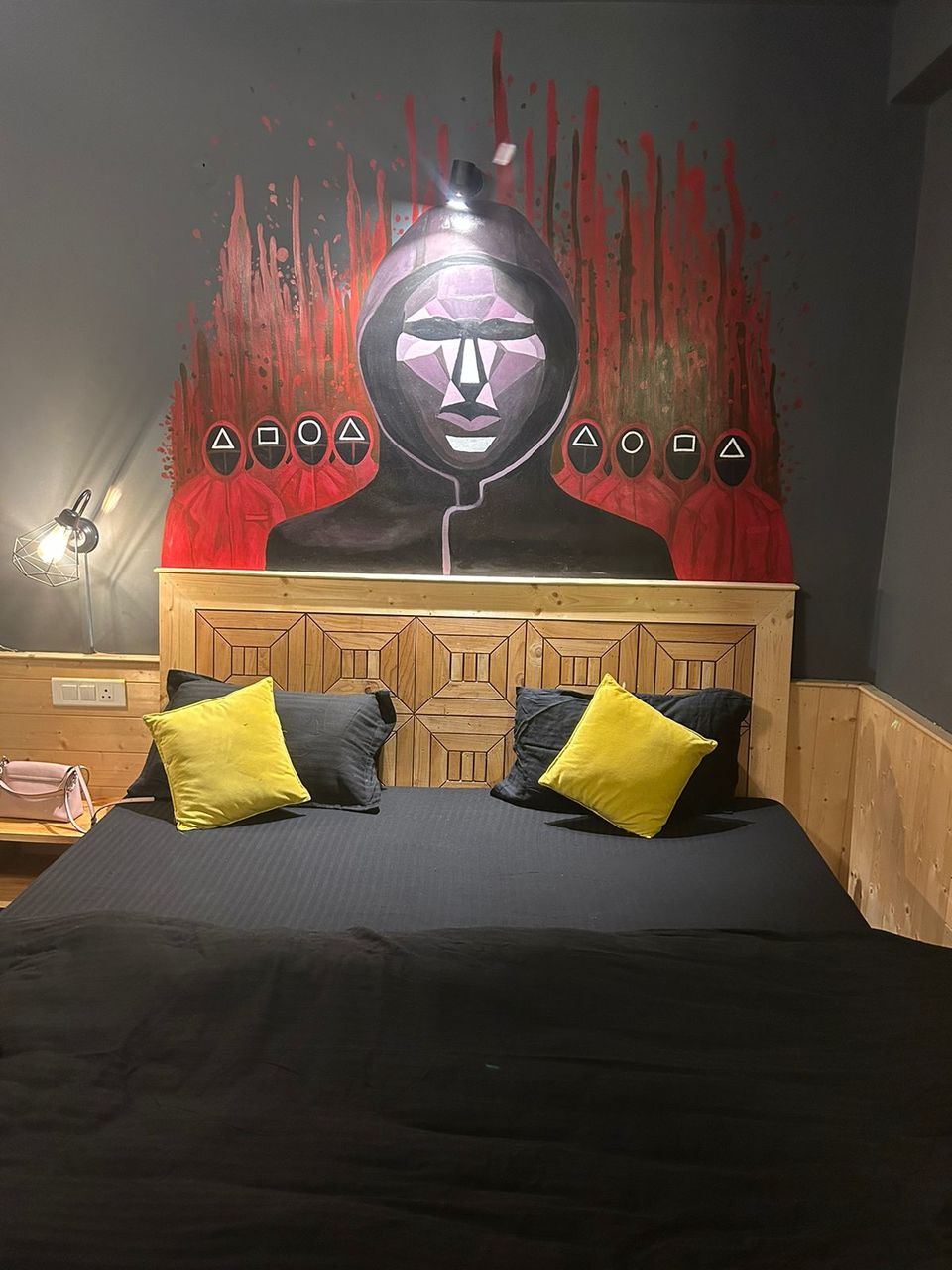 Rooms are spacious and offers a picturesque view of the infamous Jogini falls. You can also see the Hot Air Balloon Flying high during the evenings, when you can enjoy a quaint sundowner here.
They have an in-house café which serves the best Aloo Parantha's and tea! The café also has beautiful graffiti walls & fairy lights set up, along with a Pool Table and other board games to keep you busy. Just adjacent to the café is a set-up for bonfire, where you can bond with other fellow travellers for the love of travelling and enjoy the weather and the property.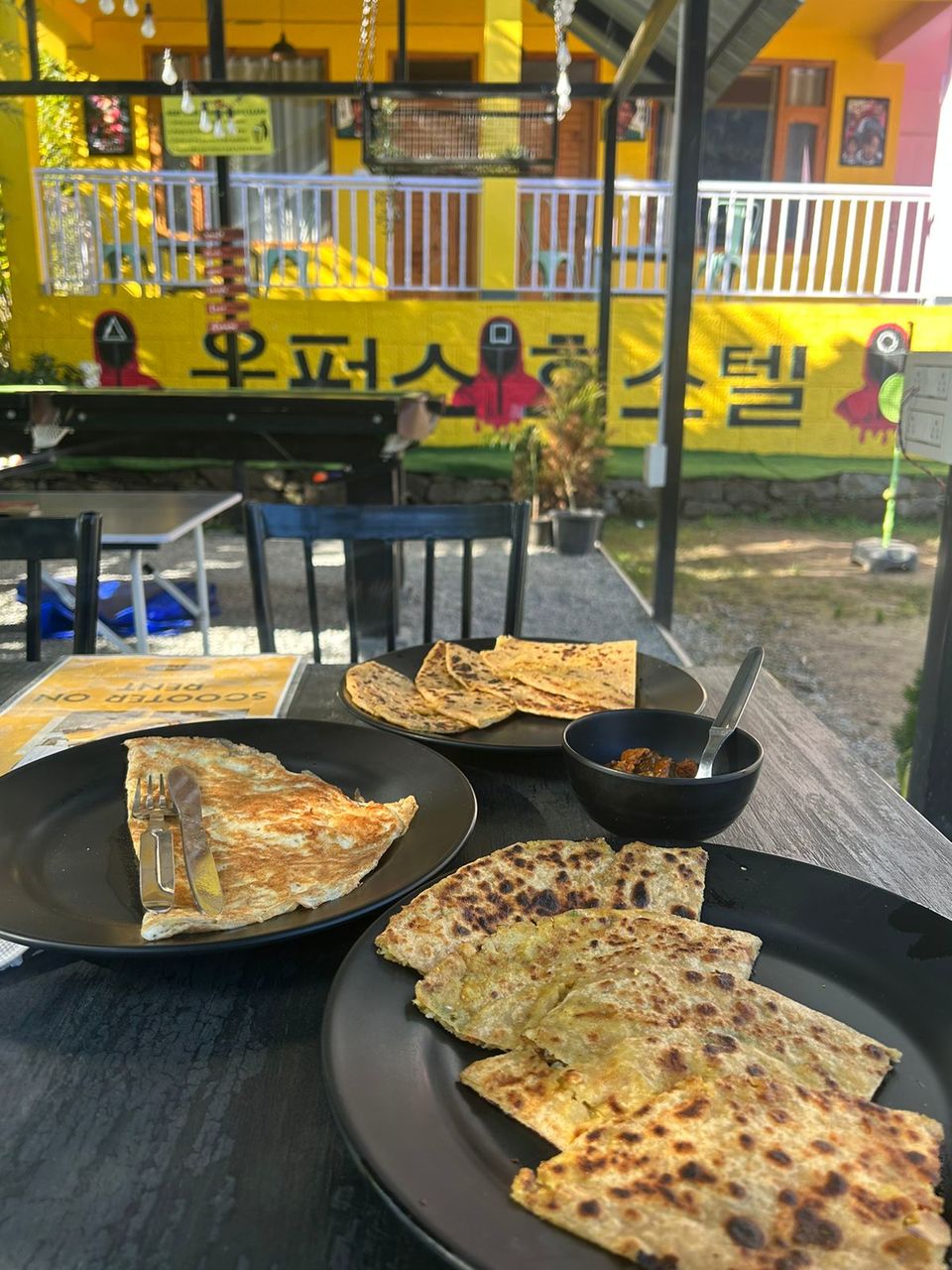 They are a budget friendly property and should definitely be checked out when one is planning a trip to Manali. Cost for a hostel bed for a single traveller is INR 700 onwards.
Don't Forget to check the out here below.