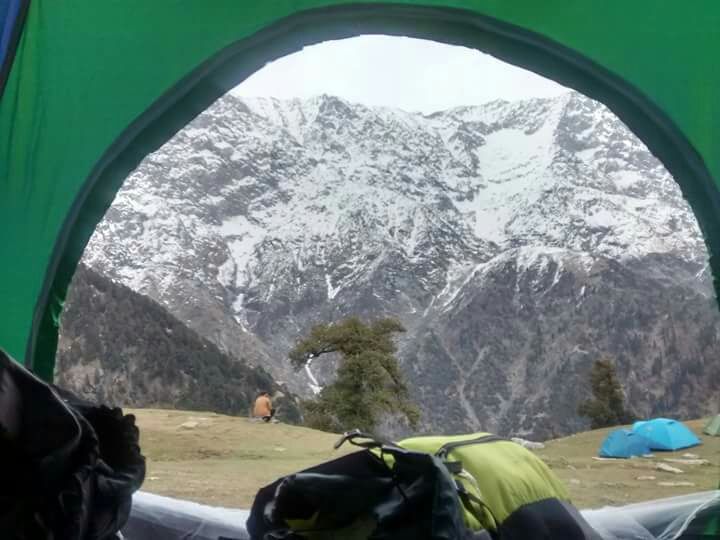 I would say I was lucky to go ahead with this trek because I witnessed the beautiful snowclad mountains and even though unprepared, we trekked in snow!
It was three of us and we took a night bus from Delhi to McLeodganj and the bus journey was no fun as we got the last seat and I was literally sitting right in the middle with nothing for support.
We reached there early morning and without wasting anytime, we went to a guest house, changed our clothes and prepped ourselves for the trek. Hired a cab to reach the starting point. Oh, by the way, our plan was to go up till Indrahar pass so we were carrying our own tent and sleeping bags with us. Usually the trek takes about 3-4 hours but we were in no hurry so we took about 6-7 hours to reach the top and the first view of the dhauladhar range took my breath away. I sat right there in awe as how could nature be so beautiful and how we humans are so determined at ruining it all.
All the way, people could not stop praising us and wanted to help by carrying our bags but we wanted to take care of our own burden.
Once, I had a full of the beauty we were surrounded by, we started looking for a place to pitch our tent and chose a nice spot towards one side of the valley.