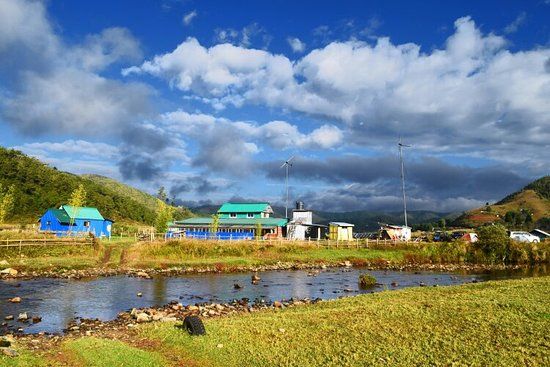 1. MAPLE PINE HOMESTAY
A small family with Khasi and Canadian roots own this beautiful quaint Bed & Breakfast in the Mawphlang District of Meghalaya, which is approximately 30 km from Shillong City. You can reach the homestay easily by hiring a taxi and following the location provided on Google Maps. Mawphlang also houses the famous Sacred forest, which is one of the most sort after tourist spots in Meghalaya.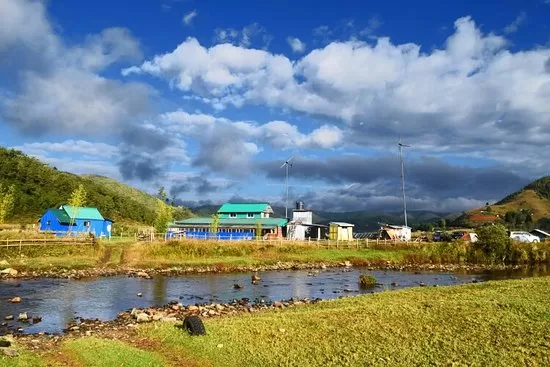 It is not your usual resort or homestay or even camping, but somewhere in between. The whole farm is completely self sustainable with two windmills and a whole row of solar panels which provide electricity. It is surrounded by a small stream from all four sides which makes it even more appealing.
The cottages have been constructed by James and Valeriena from the scratch and no help was provided by the Government even for putting up the windmills and the solar powered grid. They have different types of cabins, catering to different types of needs and demands. However, my favourite was definitely the AH cabin, which is in the shape of an A, with a bed on the ground floor and one bed in the attic (The first floor).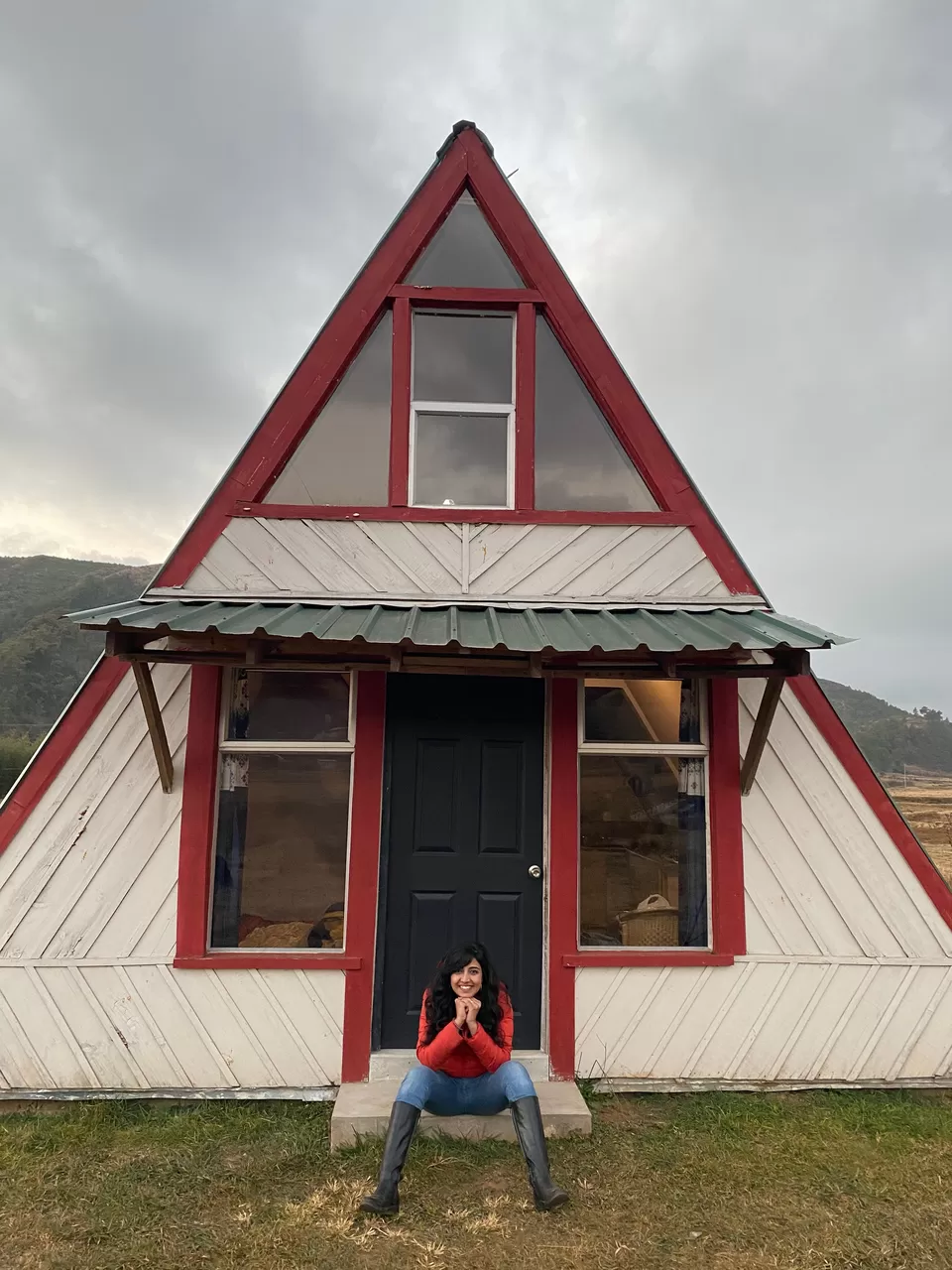 The rates are as follows -
Cabin 1 - Rs. 2450. for double occupancy.
Twin Cabin - Rs. 1560. double occupancy.
AH Cabin - Rs. 3400. for double occupancy.
For an extra person: Rs. 380./child under 17 Rs. 600. for adults 18 and above and they do lower their rates if you stay at the location for more days.
They also provide all three meals, in which the breakfast is free if you have it before 8:30 a.m. However, you will have to pay for lunch and dinner. The food is quite good and although the menu is restricted, but you do get to choose between a Khasi, Canadian and Indian cuisine.
You have designated area for lighting a bonfire in the evening and the wood is provided by them. You find chickens and ducks running around in the farm and the best part is their German Shepherd dog, who will accompany you on your walks and make you feel at home as soon as you will enter the farm.
We could not meet their boys, but James and Valeriena are extremely sweet and it just feels good to be at this place and experience a slow relaxed life away from the kind of lives that we all are living nowadays.
2. MYSTICAL ROSE RESORT
The resort completely justifies it's name by making you feel mystical by just being there. The location is around 25 km from Shillong city and it takes about an hour to reach this beautiful place from the city. However, you can stay here while returning to Shillong from Cherapunjee or Dawki.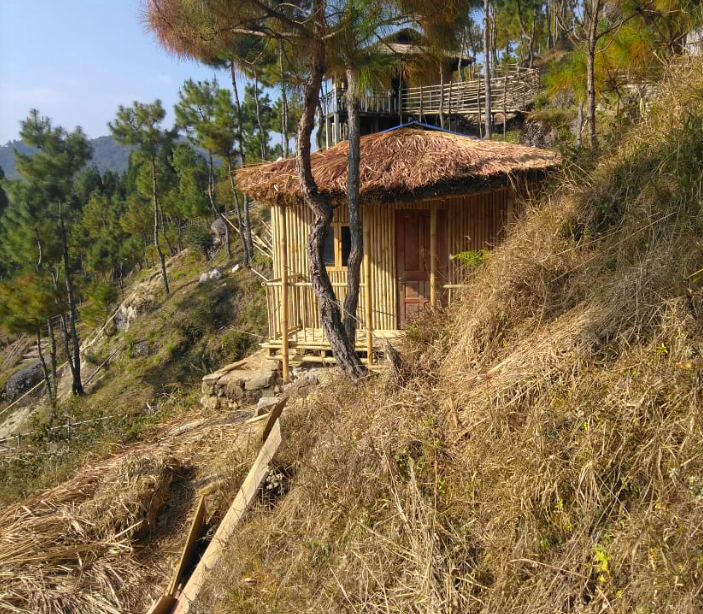 The resort is still under construction, and we were lucky enough to be their first customers. It is located on the edge of the cliff of the breathtaking Valley, overlooking a beautiful panoramic view of the mountains and streams from the balcony of your cabins.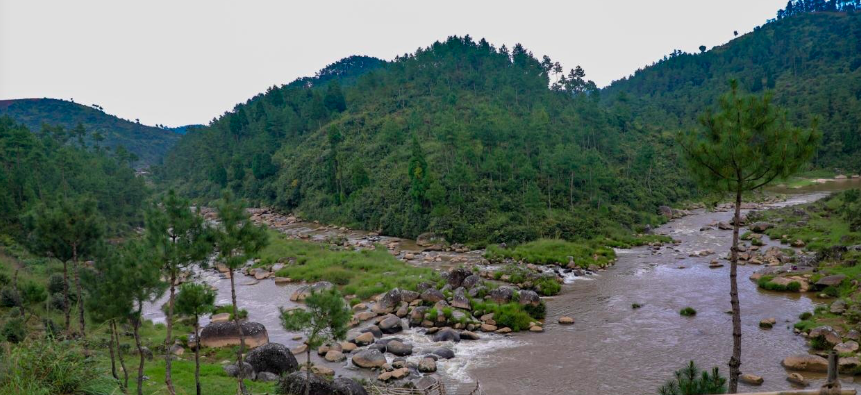 The resort is made in a very rustic style, with bamboo cottages and bamboo bridges from the top to the rooms and even till the streams. You have enough space infront of every room to light a bonfire and enjoy the weather.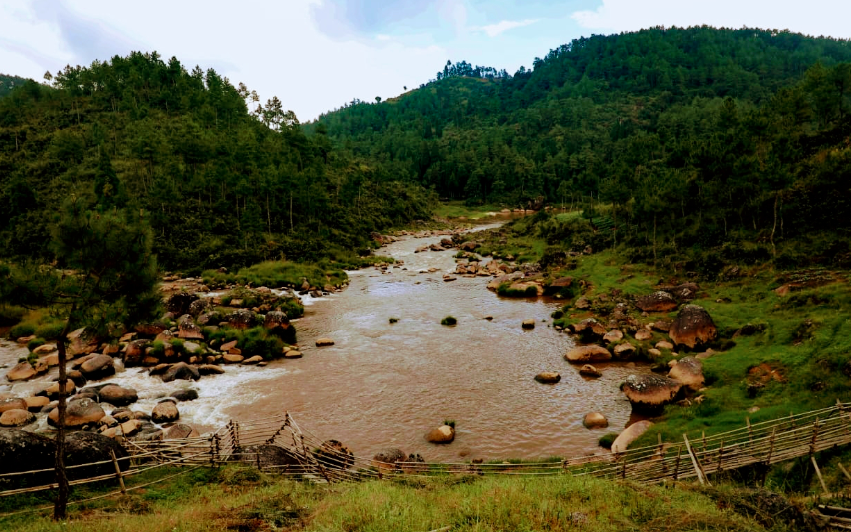 In the morning, you can go for a trek and take a dip in the stream, which is sandy on the shores and gives you a feeling of being on a beach, just that you are also surrounded by beautiful mountains and pine and deodar trees.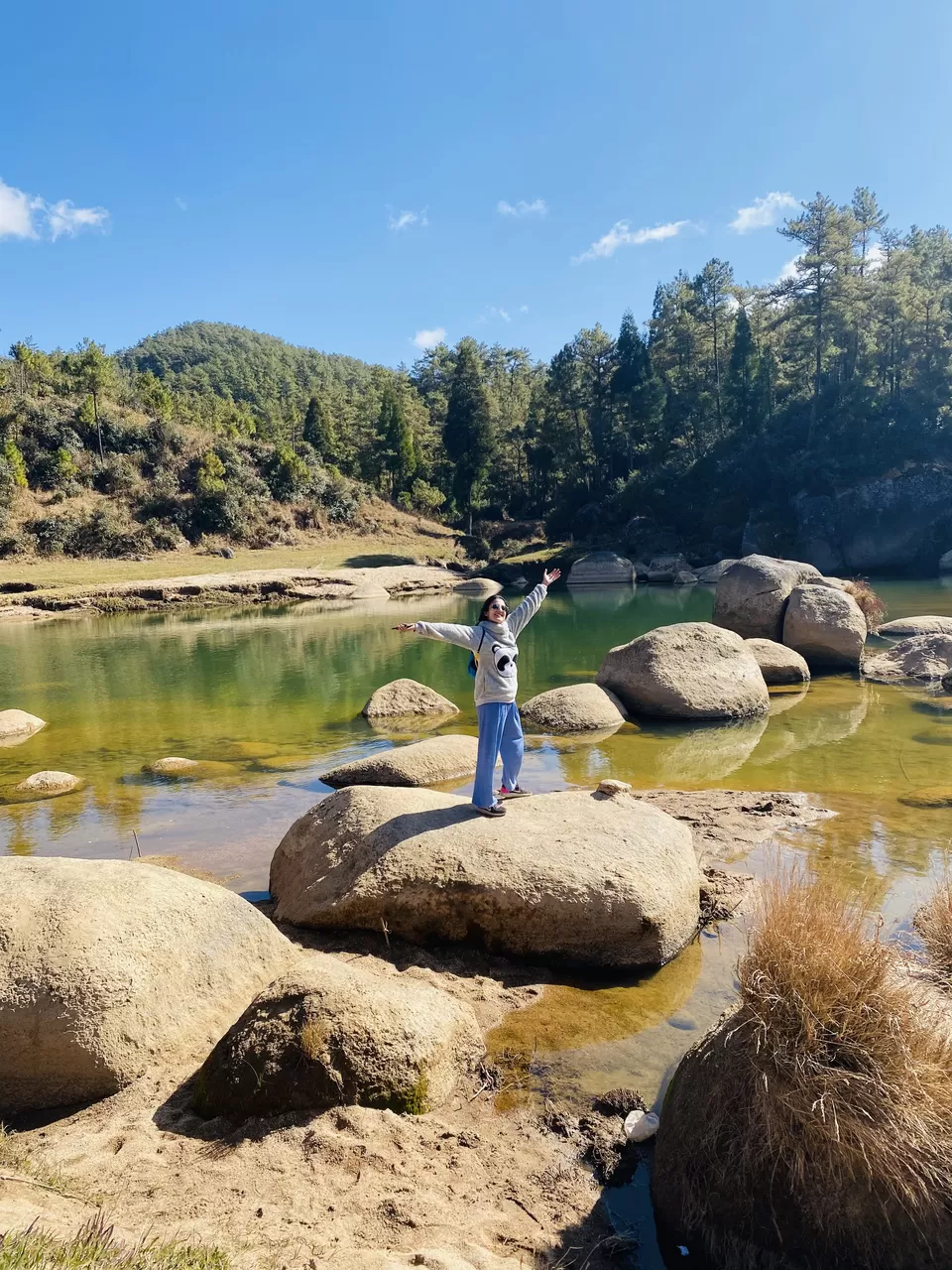 As the resort is not yet completed, you will have to place a demand for your Lunch and Dinner in advance. They provide homemade Khasi food which is just yum and will give you a deeper understanding of their cuisine and culture.
The cabins have basic facilities like a heater and geyser along with electric blankets. They will cost you between Rs 3500 - 4000 for one night excluding the food, which is quite reasonable for this kind of a location.
3. Cascade Homestay
If you have always wanted to stay at a place which has a balcony opening up to the view of a majestic waterfall (Dainthlen Falls), and don't wish to go broke in the process, then this is the place for you. This pretty homestay is nestled in Cherapunjee, just next to one of the most beautiful waterfalls, Wei Sawdong, which gives it a 10/10 for the location.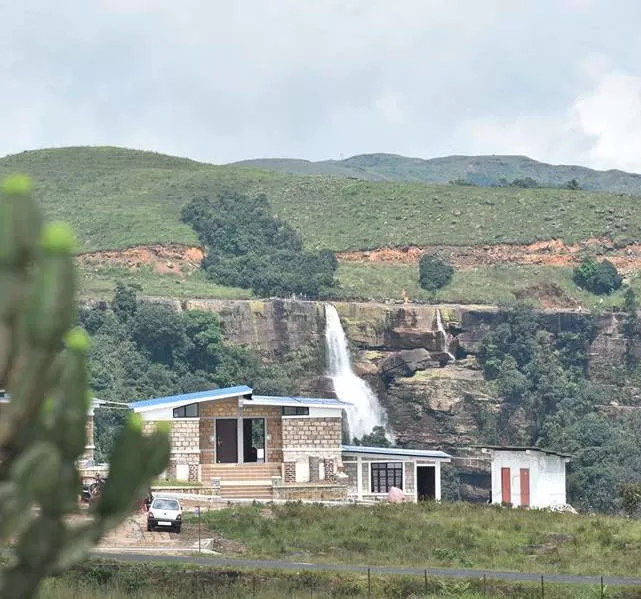 The homestay has a total of four rooms which open up into a balcony with the most incredibly amazing view. The rooms are well furnished and the washrooms are well equipped. The room will cost you Rs 3500 and Rs 800 for a extra bed. You also have a big space for parking and the homestay also sets up a bonfire for an additional Rs 200. It also has a small kitchen which provides basic meals and snacks along with tea and coffee.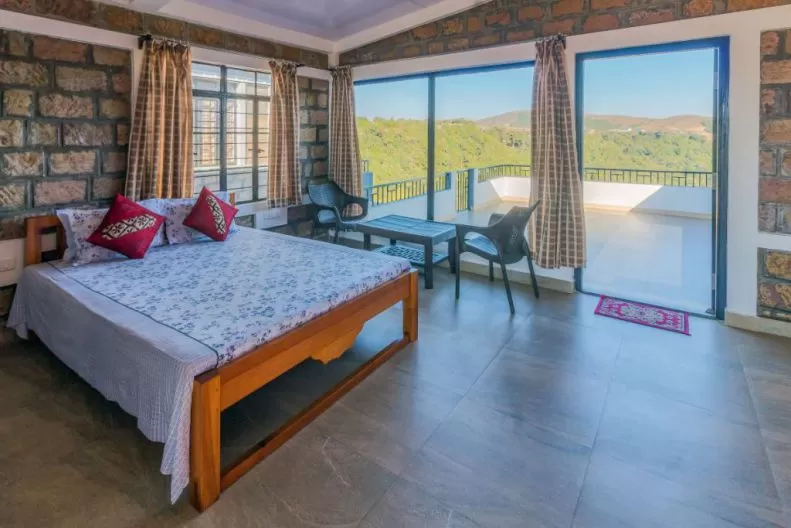 The balcony opens up towards the east, so you actually get to watch a beautiful sunrise. Even at night you get to witness a beautiful sky along with the sounds of a waterfall along with the bubbling sound of the streams. Trust me, nothing gets better than this.
All these homestays are mostly booked out, so you will have to book it a few days in advance, but it is totally worth every penny and all the effort. Have fun!!