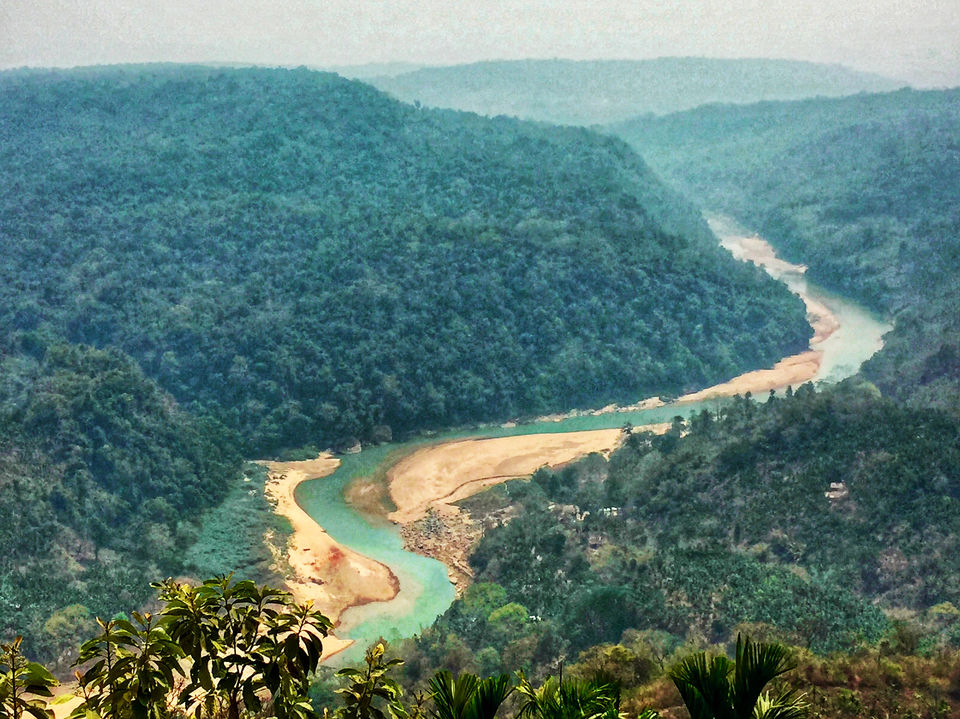 It was during a one week trip to Meghalaya when a local suggested we visit the Siju Cave. I was apprehensive. I'm an over-planner who likes sticking to a well-researched itinerary when on a trip, and this new addition caused me a fair amount of discomfort. My friends who have a penchant for the unexplored convinced me to take a leap of faith for once and I caved (pun intended). What transpired was an adventure that none of us were prepared for!
Siju Cave, situated in Garo Hills, is renowned as the third-longest cave in the country. The fact that it is accessible by road was a blessing. We figured we'd make a stop at Siju and quickly check it off our to-do lists.
We knew that there was no sign of a settlement, hotels or even shops near Siju. So we took a detour to Tura, a small town located 118 km away from Siju. This was the ideal place for a short break; we stopped at a few roadside stalls to try the traditional food of Meghalaya. If you're heading there, do try the kappa, a chicken specialty made in Garo style. Prepared with indigenous spices, aromatic herbs and a dash of soda, kappa is a warm bowl of dense flavours. We savoured it with a plate of minil songa which is Meghalaya's signature sticky rice. The dish seemed simple and unassuming, but it was a surprising treat to the taste buds! In addition, we also had a plate of jadoh, a popular rice and pork dish that is garnished with eggs or prawns. Foodies and non-vegetarians in the group especially devoured this dish for its interesting combination.
At Tura, we also shopped for souvenirs, hand-looms and handicrafts. With our stomachs and shopping bags full, we resumed our journey towards Siju.
We drove across Garo Hills alongside beautiful green vistas, watching the Simsang River meandering down below. We were in the middle of nowhere and I was thrilled.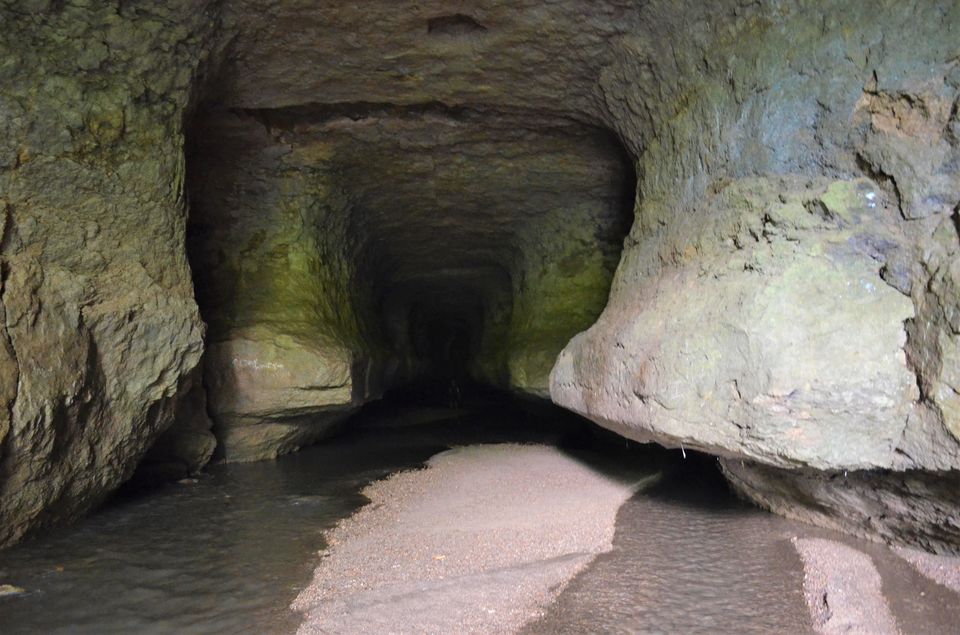 First look at the cave is awe-inspiring. And until I actually went in, I hadn't realised how small you can feel when you're underground in complete darkness and confined to a small tunnel. Luckily, we got a guide to take us further in, making us a bit more comfortable about exploring the cave. He could sense our nervousness and laughingly said, "What will you do in the cave without torches, stare at the darkness"? Wait, let me grab a few head-torches and waterproof bags for your belongings and we can start caving".
Caving!? My friends and I stared clueless at each other. We had only come to stroll around, but here we were, all set to dive into an epic adventure! Our resourceful guide returned with a handful of supplies and our adventure began.
Stepping in, the atmosphere was eerie and mysterious. Our voices were echoing and we could hear water gushing somewhere further inside. An occasional flutter of wings and a splash in the water would jolt us. We were not alone.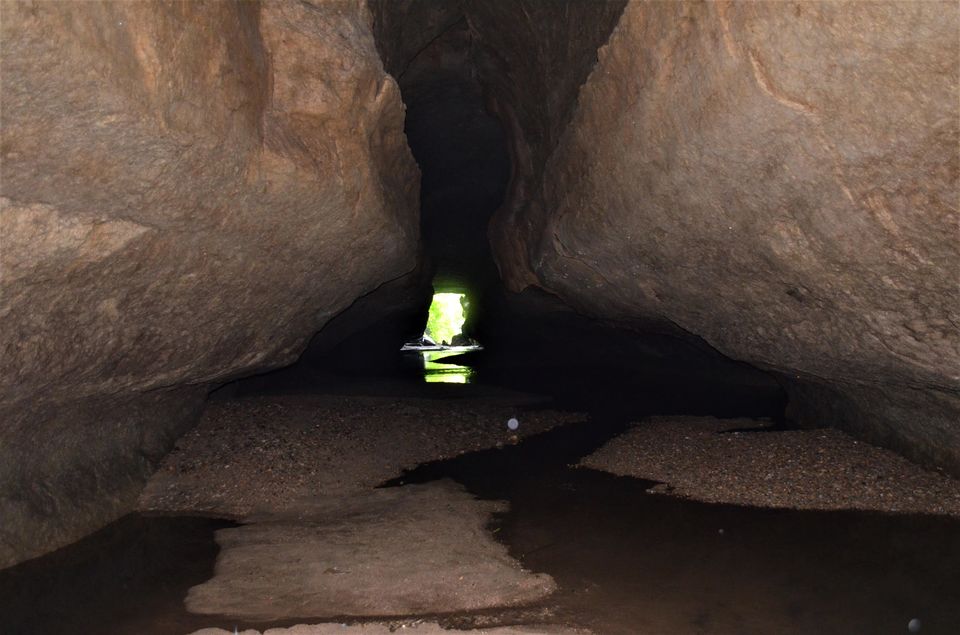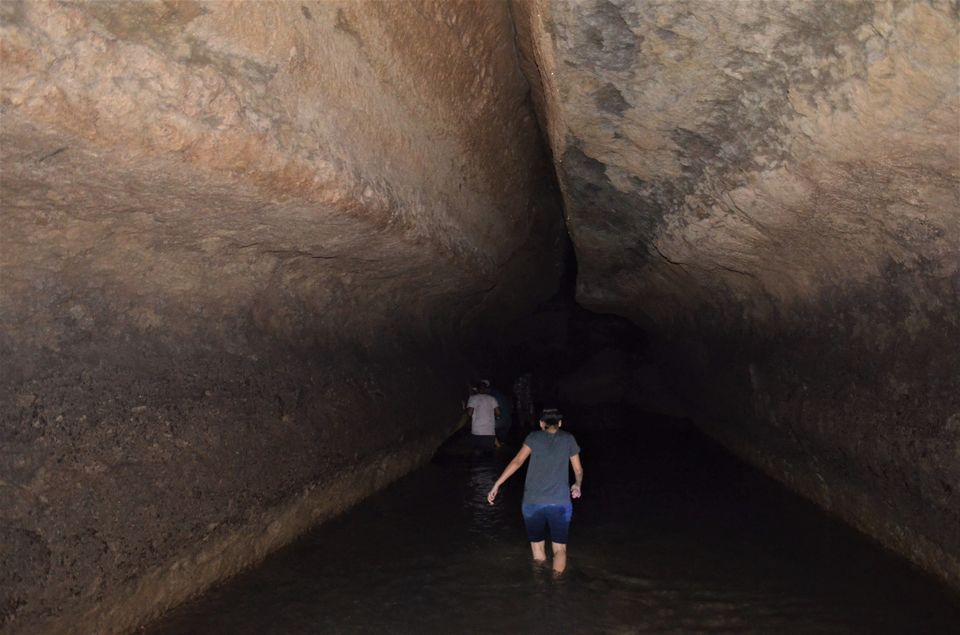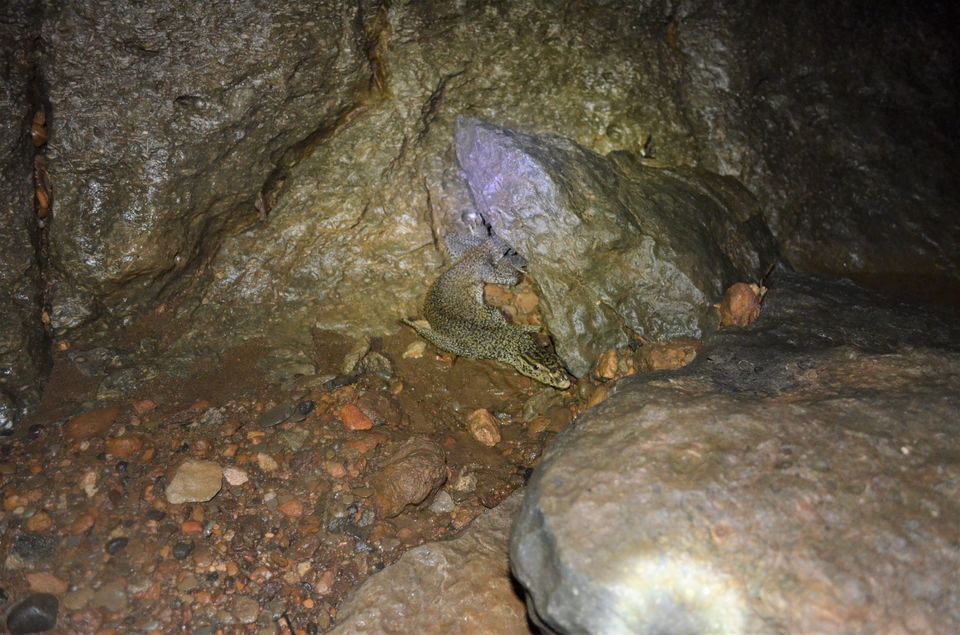 I looked at the limestone stalagmites and stalactites with my mouth agape. I was so engrossed in my surroundings that I didn't realise that we had gone too deep inside. The tunnel's mouth was now diminishing and it was becoming increasingly dark.
The darkness and the waist deep waters sent a shiver down my spine. We went further in, wading through neck-deep waters and searching for alternate routes where the water level remained safe. As we walked, we came face to face with what resembled a monitor lizard! Our guide was pretty casual about it, but for me, it was no less than spotting a baby crocodile. We then met more inhabitants of the cave–a colony of bats. Not just a few bats, there had to be thousands of them. It seemed as if a veil darker than night had enveloped this part of the cave.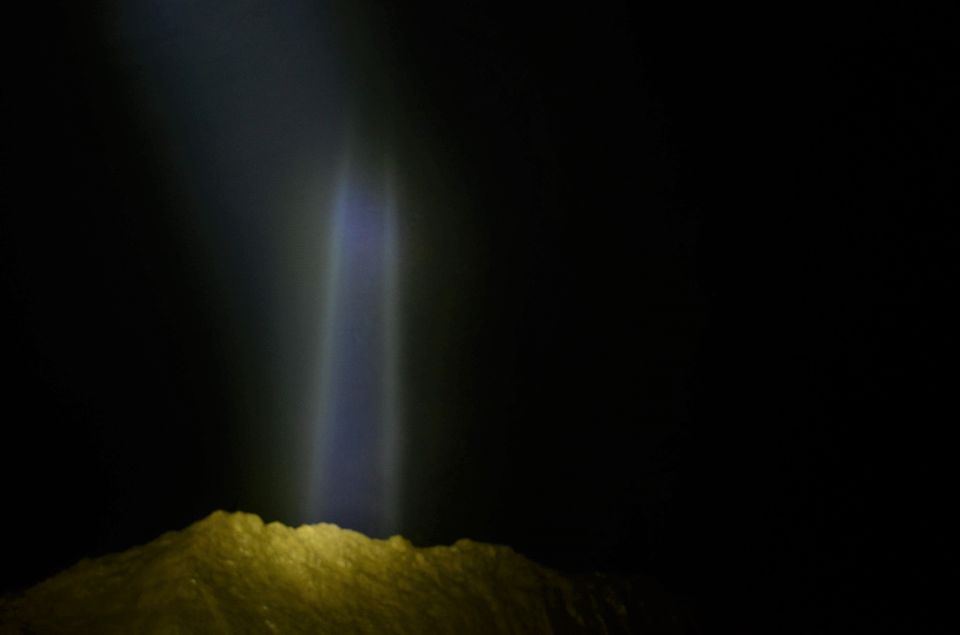 By now we were 3 km deep in the cave, and what I saw trumped all the experiences I had had in Meghalaya up until then. A roaring waterfall plunged from a massive height right in the middle of Siju! It was a fantastical sight and everyone stared in complete silence to soak in the magic.
The cave continued for a few more kilometres but it was time for us to return. We made our way through the same chambers and passages, keenly watching every corner so as to not miss anything unique. I managed to spot a crab this time!
We had taken a detour to Siju Cave on a whim, but had returned with an experience that very few are lucky enough to have. This trip completely changed the way I travel—it brought me to an unexpected adventure that remains my most precious travel memory till date.
Have you visited a place that ended up surprising you? Write about your experience on Tripoto and inspire travellers with your words.
Looking for more off-beat destinations to visit around the country? Check out Kitkat Travel Breaks on Tripoto here.

The readers are hereby informed that the views, thoughts, images and opinions expressed in the article belong solely to the author, and Nestlé India Limited assumes no responsibility or liability for any errors or omissions.