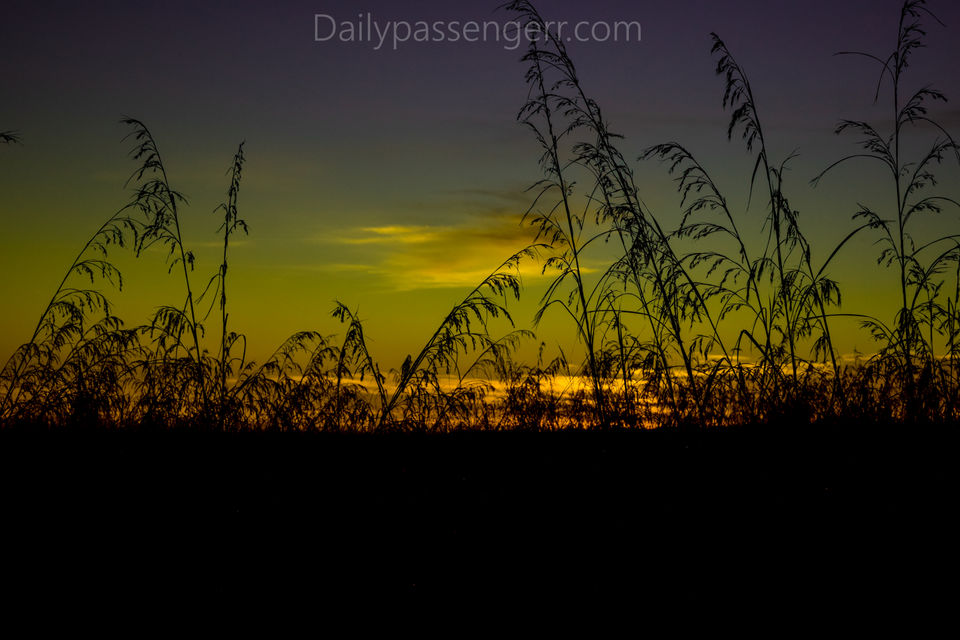 Meghalaya is very underrated on tourism map which is good for travellers like me. The overpriced travel experiences have still not touched the states of North East and looking at the present condition of Dzouku Valley, I am happy that more hidden trekking and hiking routes are still in their pristine condition.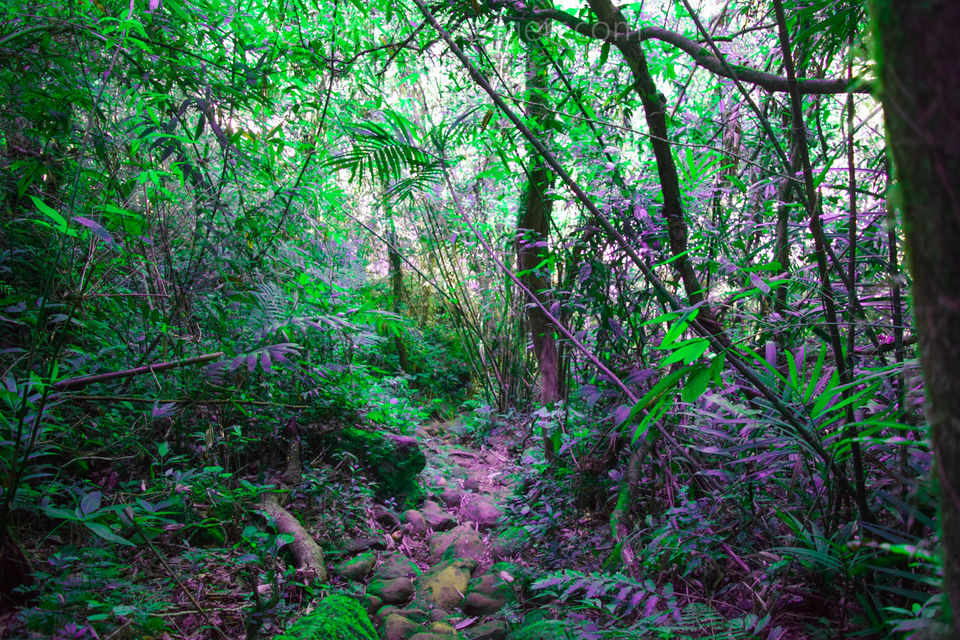 Note – David Scott Trail is one of the most well preserved and historic trekking routes in Meghalaya. If you plan a trip here, only contact local guides to support their livelihood. Avoid bringing plastics and throwing them on the trail.
David Scott Trail, as the name suggests, is named after the British Administrator, David Scott. He was stationed here as a British officer when he discovered this route in the first half of 1800s. The trail was originally used as a mule track for travelling from Assam to Bangladesh. The original trail is more than 100 km long and passed through the gorgeous terrains of Eastern Khasi Hills. It takes 5 to 6 days to complete.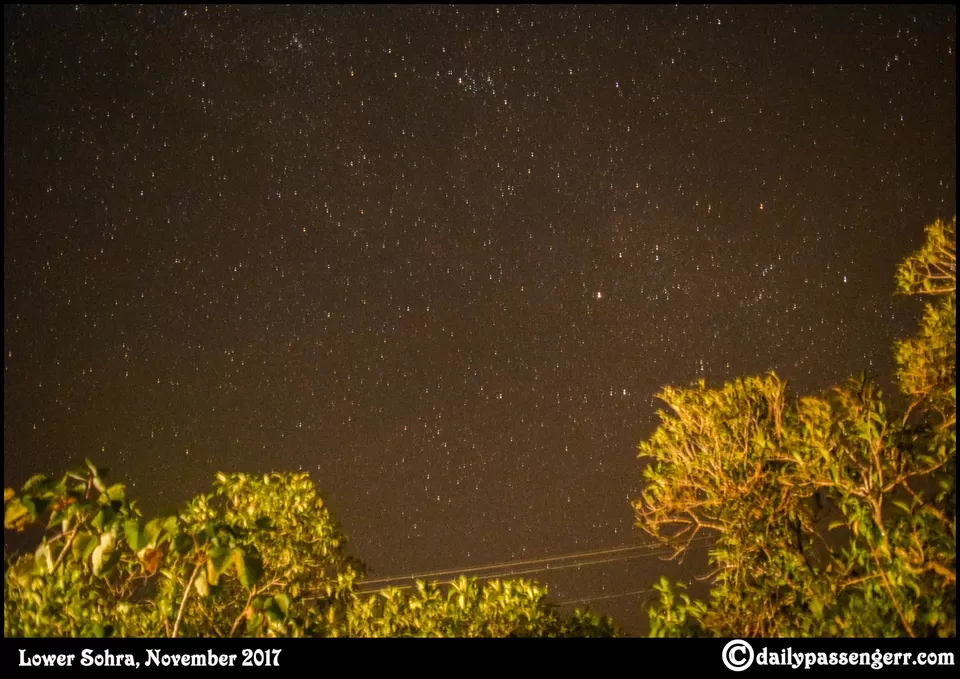 The modern version of David Scott Trail has been cut into smaller trails because of the international borders. You can do short versions of the trail, most notably Mawphlang and Lad Mawphlang which is most scenic, well marked and kind of easy.
The trek starts from Mawphlang. Those who have been to Meghalaya will know about this village. Its pristine beauty is enough for everyone to spend a day or two here. The trek begins near a place called 'Ka Kor Ka Shonmai'. It is named after daughter of Dorsing Lyngdoh. Dorsing was the first Lingdoh to serve with The British. From here, you hike for a few minutes when you come across a tomb dedicated to a child named Camila. The trail continues on a route until you come across a hanging bridge over the River Umiam.
Fun Fact – Umiam translates to 'Flood of Tears', ok this was a not so fun fact.
The story behind Umiam River goes this way. Two sisters were on their way to heaven when one of them got lost. The other sister looked for her sibling everywhere and kept weeping as she couldn't find her. The tears that fell on Earth took form of River Umiam.
Khasi Folks have a lot of folk stories. From the story of Nohkalikhai to Umiam River, everything has a tale. The locals love making stories and will tell you that everything has a saga attached to it.
The trail will take you through many small Khasi Villages. These warm people will welcome you as one of their own. You can have your mid trek meal at one of these villages and then move further.
Lad Mawphalang is 4 hour away from the starting point of the trek. This is where your trek ends. If you have time then you can cover a few more places on your way.
Few notable points of attractions here are Garden of Caves at Laitmawsiang and Mawkdok Dympep Valley. Mawkdok Valley is a scenic attraction and will take around 2 hours to explore completely. The valley has waterfalls and natural rock formations that resemble various shapes.
After this tiring day, you can go back to Sohra and retire for a day doing nothing. Or travel further into the heart of Meghalaya where more surprises will be waiting for you.
How to reach David Scott trail – Mawphalang is 25 km from Shillong. Shared vehicles run from Bada Bazar and it takes an hour to reach there. Lad Mawphalang is nearer to Cherrapunjee and ideal to spend your night there.
Best time to visit – David Scott trail is perfect to visit between late October and Early February. During the monsoon season, the trail becomes slippery and hence more dangerous. Before beginning your trek, confirm about the weather conditions for the week. It can rain without any prediction.
Frequent Searches Leading To This Page:-
Mesmerising Meghalaya Tour Package, 4D/3N Meghalaya Tour Package, 8 Days Magical Meghalaya Tour Package, 6 Days Romantic Meghalaya Tour Package