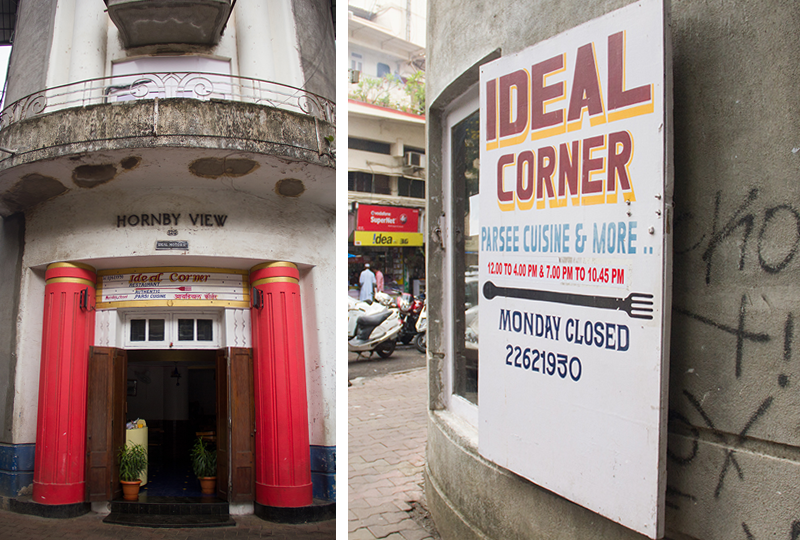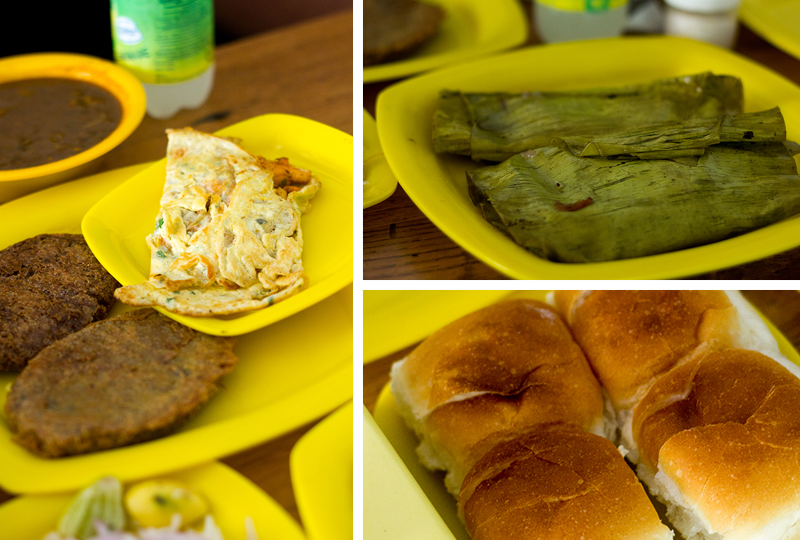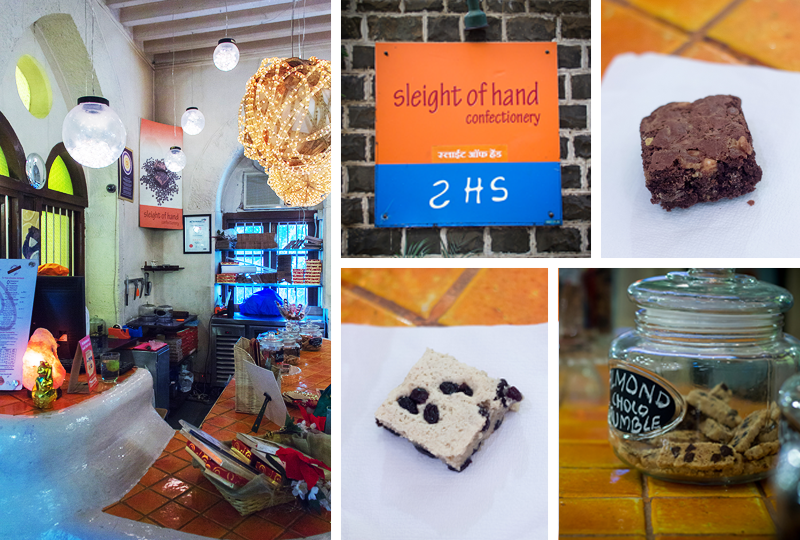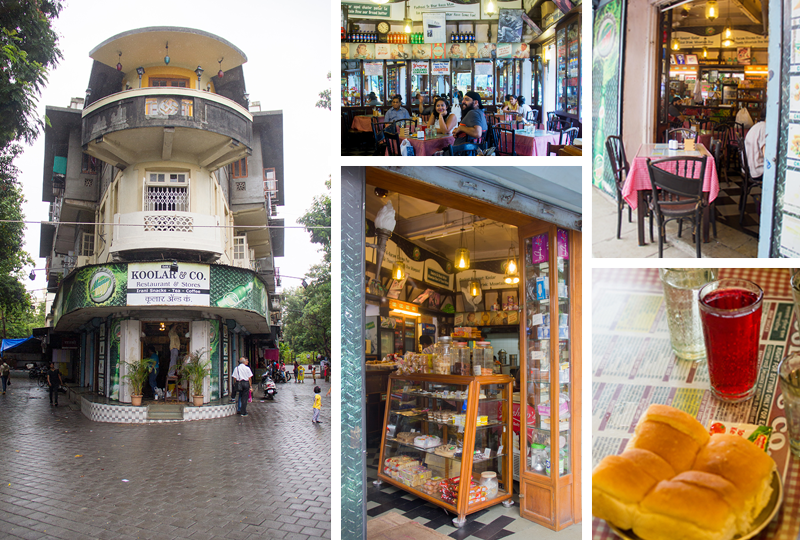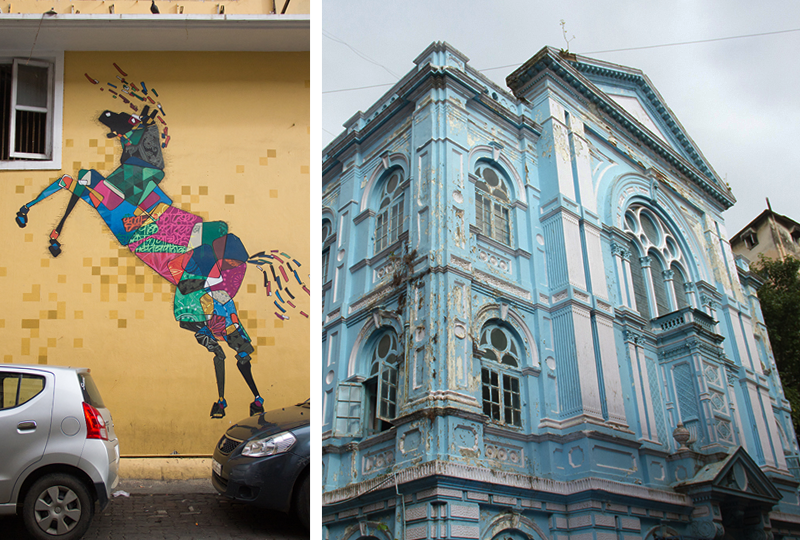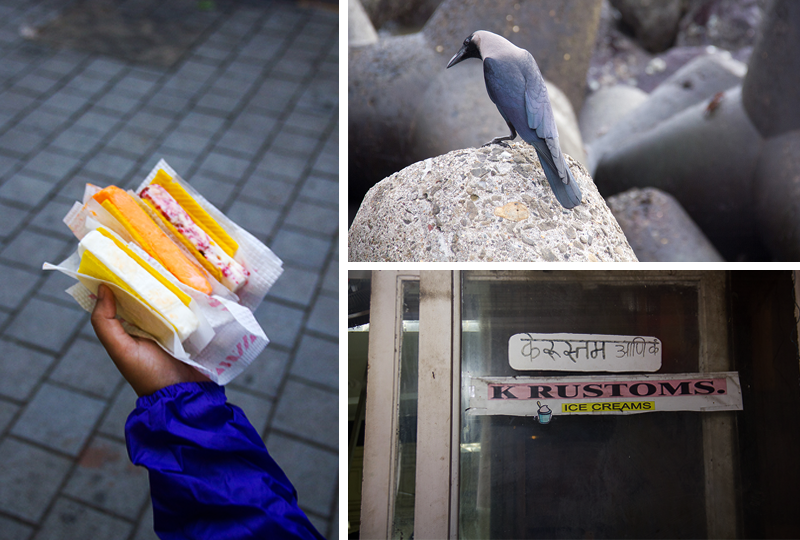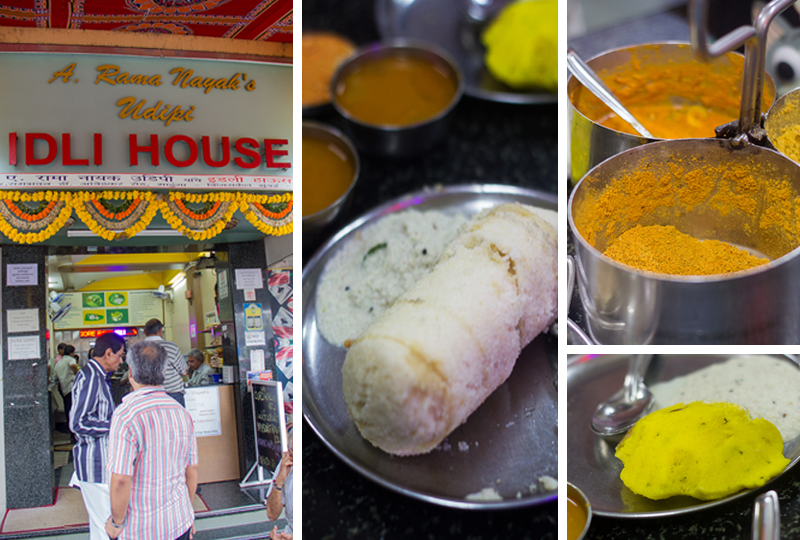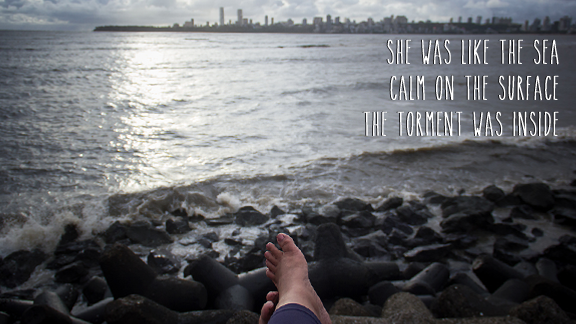 I always wanted to see Mumbai in the rains. Getting drenched while walking around in a pretty-pink sundress with a floral umbrella and flip-flops. Isn't that how it happens in the movies? Well, on my recent trip to Mumbai, my attire and the setting was much the same but the scene quite far from how an A-list Bollywood actress would look like. Within minutes of stepping out, I looked like a drippy wet kitten looking for cover under a tapri.
I hurriedly ran my hands in my handbag reaching for the rain jacket. I zipped it up to my throat and wore the hoodie too. Now I looked pretty much like the alien from 'Koi Mil Gaya'. Well, that did not deter me from losing focus on my mission; me along with Tarun and our dear friends Suri and Gaurav braved our way through the rain and forged ahead with our South Mumbai food trail. Our aim was to visit places that are age-old, have existed since forever and should exist on every food lover's dream wish-list. We followed Tarun, who was on a nostalgia trip and was revisiting these places after almost 7 years. We feared whether most of them still existed or have shut down.
Our first stopover was at Ideal corner, a Parsee restaurant near Fort. It was a small, no-frills restaurant with wooden tables and chairs. The menu was sorted as daily specials, which means they serve certain dishes on certain days of the week. We ordered patraani macchhi, masoor gosht, bheja fry, mutton cutlets and pav. The food arrived in no time and we fell in love at first bite. It is difficult to tell what we liked the most as one dish was better than the other. To down it all, we called for Pallonjee's lemonade. Sigh, they no longer come in the glass bottles but have been replaced by plastic ones. We rounded it off with some caramel custard and chocolate mousse that contained a considerable amount of rum in it. We were all brimming with foodgasm; a deep-rooted pleasure that stems from being overtly satiated with the food we just consumed. And to add to that glory, all we shelled out for a meal for 4 was a meager 1000 rupees! Ideal Corner should be on the top of your list if you like authentic Parsee food in a simple and rustic, heritage restaurant. We learnt that this was once a vehicle repair shop that went by the name of Ideal and Corner is because the restaurant is on the corner of a building. Corner spaces were considered inauspicious by the Hindus, hence the Parsees took them and set up their establishments.
We realized that to be able to continue with our food trail and eat at another restaurant, we must walk a bit and whip up our appetite. We strolled across Kala Ghoda crossing the synagogue and the colorful buildings, making our way upto a bakery called 'Sleight of Hand', again a recommendation from Tarun. It would be wrong to calling it a bakery since it is a take-away place tucked inside a furniture store. We called for the peanut butter, plain chocolate and rum & raisin brownies. Much like kids in a candy-shop, we couldn't stop at eating even though we were quite full from our lunch. We ordered one more rum & raisin one, deciding to stop as any more of the sugar rush would make us drowsy. Needless, to say, we wanted to pack some for later.
We needed a break from eating and went to Marine Drive. It was drizzling slightly and our rain jackets and umbrellas kept us comfy. We stared at the waves crushing on the grey triangular rocks. The sky was a pale grey too and the crabs and the crows perched on the rocks too were grey. I tried to break the monotony with my bright purple jacket. Tarun clicked a few pictures of us and one custom-shot of my feet against the grey skies and the sea, ala 'Wake Up Sid'. Yes, I am a movie buff and my idea of visiting Mumbai in monsoons came from this movie.
You could keep food away from a foodie but can't keep a foodie from reaching out for food. One hour had passed since we ate our last morsel and decided to head out to our next pitstop. A 3 minutes walk from the bay took us to K Rustoms Ice cream at Churchgate. I had seen pictures of these colorful icecream sandwiches on Zomato and couldn't wait to try them. I didn't know when I would get my hands on them next and decided to have more than one. We tried them in mango, litchi, anjeer and coconut crunch flavors. The coconut crunch turned out to be our unanimous winner. To beat all of this sweetness, we ended up having 2 vada pavs each on our way back home.
Day 2
Bandra
Yes, we can have desserts for breakfast, lunch and dinner. With that thought, we headed out to American Express Bakery; a vintage little wonder peeping at us on Bandra Hill Road. We opened the door into a lovely, old-school bakery with glass and wood cabinets showcasing bakes of the day, tempting us to try them all. We started with cream cheese brownie, coffee cake and a chocolate brownie. We relished each bite while looking at the customers who came and placed their orders for freshly-baked breads, cakes, savouries and cookies. Some places seem to be so unaffected by everything else outside them; they move at their own sweet pace, carrying years and years of expertise and consistent service, on their shoulders. For a few minutes we totally forgot the mad-rush of a life we live and all that stress seemed to dwindle like a cookie disappearing in a piping hot cup of coffee. Ever heard of a mini vacation in a confectionery?
We followed our regime of walking a few steps down to our next stop. Pitter-patter raindrops started to fall, followed by a bout of a heavy shower. We took shelter outside a chemist shop, clicking pictures of commuters and cars moving in the rain. By now, we were craving for a whole meal. We went to Bombay Coffee House at Linking Road, waited patiently for a table and were delighted to see their All-day breakfast menu. What followed was a 3 course meal replete with eggs, toast, croissants, sausages, hash brownies and waffles. We ate to our heart's content, gulping it down with cups of hot chocolate and green tea.
Day3
We started our last day in Mumbai with a healthy breakfast. On Suri's recommendation, we headed out to Udipi Idli House in Matunga's King Circle. It is one of those tiffin joints with a simple menu, where your food arrives in a jiffy. You eat, repeat, pay and go out about your daily business. As the name goes, this place only serves idlis, of different varieties. We tried the plain, rava and the mudho idli. One plate each as you would know by now, wasn't enough. We usually eat till we can't move an inch. The filter kaapi came as a blessing, as we looked at the heavy spell of rain outside. We were interrupted by a hoarse voice that said, 'Sambhar? Chhutney?' We nodded and he poured the tiny bowls up to their brims, much like we filled our stomach with oodles of idly.
My Mumbai trip is usually incomplete without some fruit cream at HajI Ali Juice Corner and since this was our last day of the trip, I didn't want to risk losing out on it. We reach HajI Ali and ordered for a mango cream. At 250 rupees a bowl, it isn't exactly a steal but the desserts here taste like nothing I've had anywhere else. I ogled at the litchi, kitkat and mix fruit creams while lapping up the one in my hand. The trip came to an end with me getting a cheese pav bhaji from Sardar's in Tardeo. On one of my trips, a friend had dared me to eat one plate all by myself. I couldn't finish it; the pavs and the bhaji both swin in a pool of butter and they lay a bed of grated cheese on top of it. It's a very tantalizing heart attack served on a plate. But you could have it once in a while, the pav bhaji I mean.
With that we came to the end of our short but sweet love affair with Mumbai. It was a liaison that touched our hearts and guts alike. With fond memories and a few extra kilos, we headed back to Delhi.
Read more of my travel and food stories on: www.gnawmadic.com