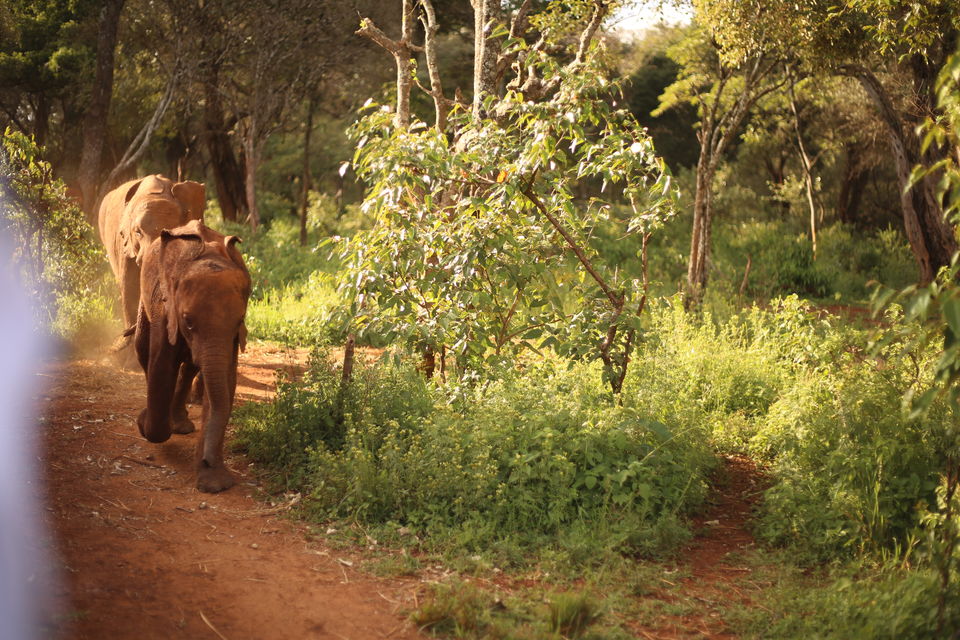 This article will be the cutest thing you'd see today. I promise.
It was an hours drive from Nairobi. Meeting a lot of baby elephants was on the agenda. How can I stop smiling?
I always loved baby elephants so much that I wouldn't miss a single 'funny baby elephants throw tantrums' kinda video. But here am I going to see them and may adopt one of them.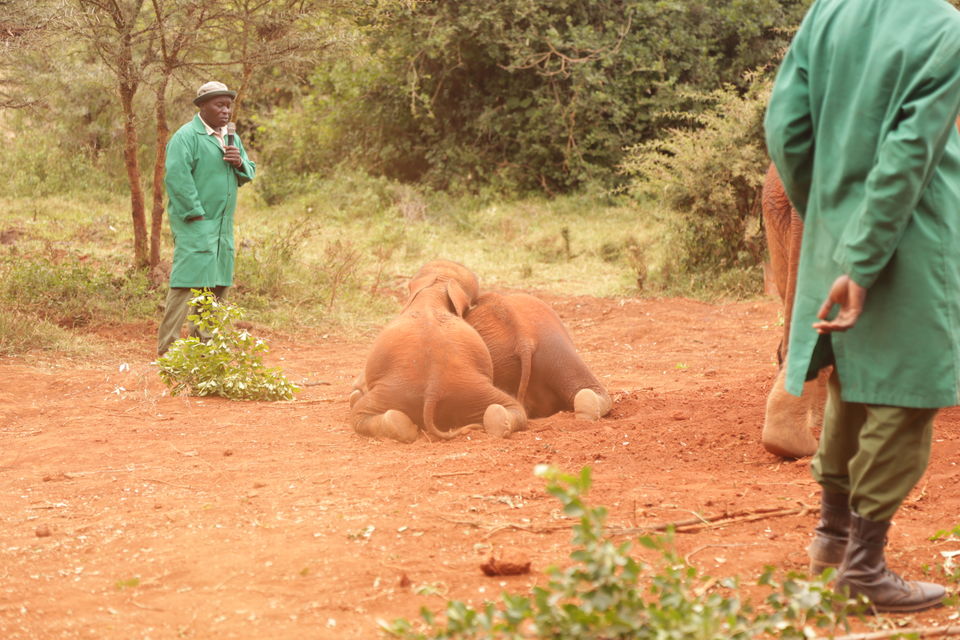 The David Sheldrick Wildlife Trust is inside the Nairobi National Park. It's the most successful orphan-elephant rescue and rehabilitation program in the world and one of THE happiest places in the world.
The elephant and rhino population in Kenya's National parks struggle against the threat of poaching for their ivory and horn, and the loss of habitat due to human population pressures and conflict, deforestation and drought. In this process a lot of baby elephants lose their mother- primary source of their meal. Baby elephants, like humans cannot survive without their mothers.
They rescue these estranged baby elephants and give them care and love and artificially made elephant mother's milk and once they are old enough to take care of themselves, they are reintegrated into the wild herds of Tsavo. Each of these baby elephants need round-the-clock specialist care, proper nutrition, veterinary care and treatment, medications, and a well-constructed and maintained stockade for housing. Sponsorships/ Adopting them contribute much to the long-term care and future of these beautiful animals. This means that you have a chance to save an elephant's life. How incredible is that?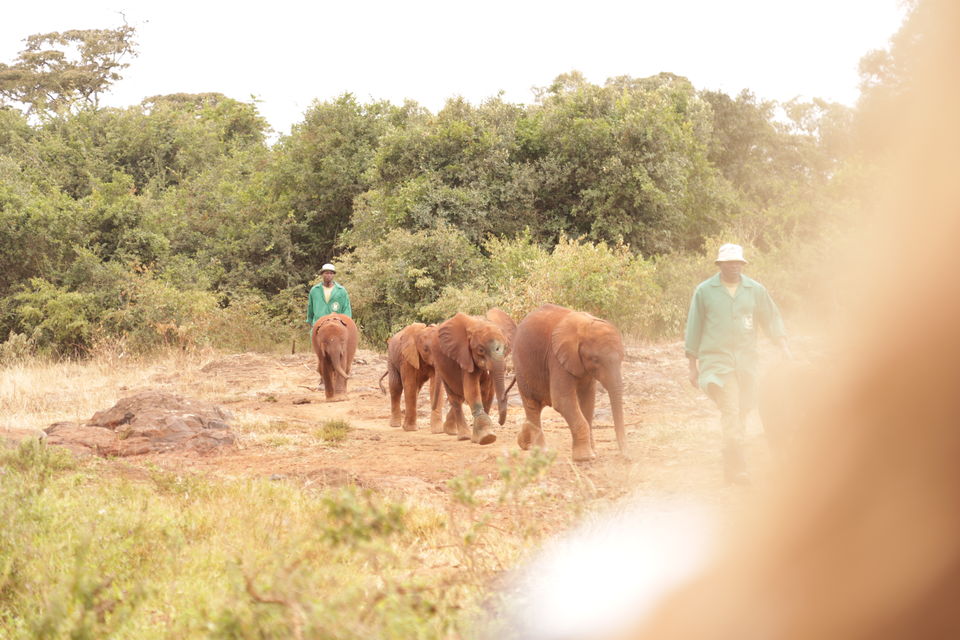 DSWT invite tourists to come see these baby elephants have their breakfast in the morning at a small cost. We reached DSWT to see these cuties at about 8.30 am. We parked and waited in an area where there was a big fence. In about ten minutes, the less than 8 months old babies come running all excited to drink their breakfast. The caretakers were standing with these baby elephant's feeding bottles. These cuties run with a sole aim to snatch the feeding bottle and drink it with intense concentration. Once they are done drinking, they throw away these bottles wherever they want and start playing in the mud and may sometimes interact with the audience. Some baby elephants wanted more milk and they knew where to go. They came to these caretakers and begged them for more. I was dying out of the cuteness these babies exhibited!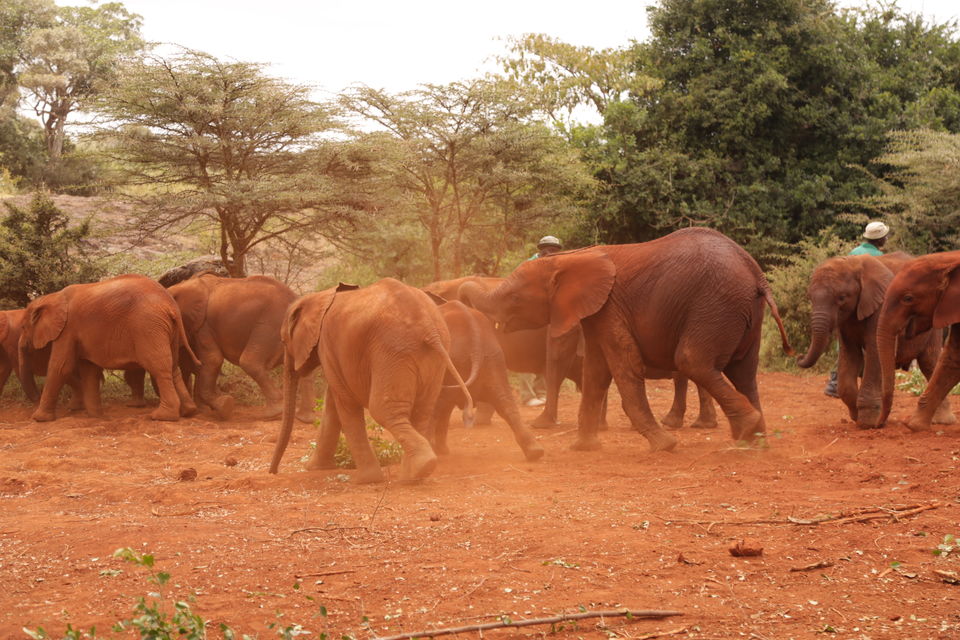 One of the caretakers explains the story of each of these baby elephants to the crowd. The story of how they found them, their names and how their mother had passed or abandoned them. Every elephant had a story and they are very touching!
The caretakers then announced that we could do something from our end to help them foster these elephants. We could Adopt them! That's right! For a minimum of USD 50 a year, you get:
A fostering certificate with a full profile and photo of your adopted orphan
An interactive map of baby elephants and rhinos
A monthly update and journal highlighting the progress of your orphan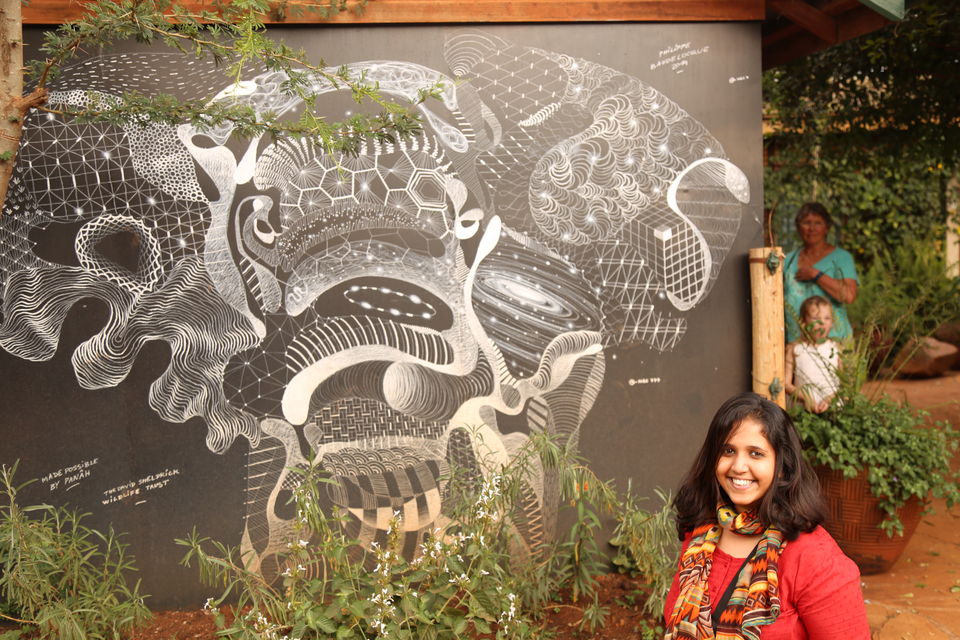 You also get a chance to visit them at the orphanage in the evening and spend time with the one you adopted. This time has fewer people visiting and you get time to visit them at their bunkers.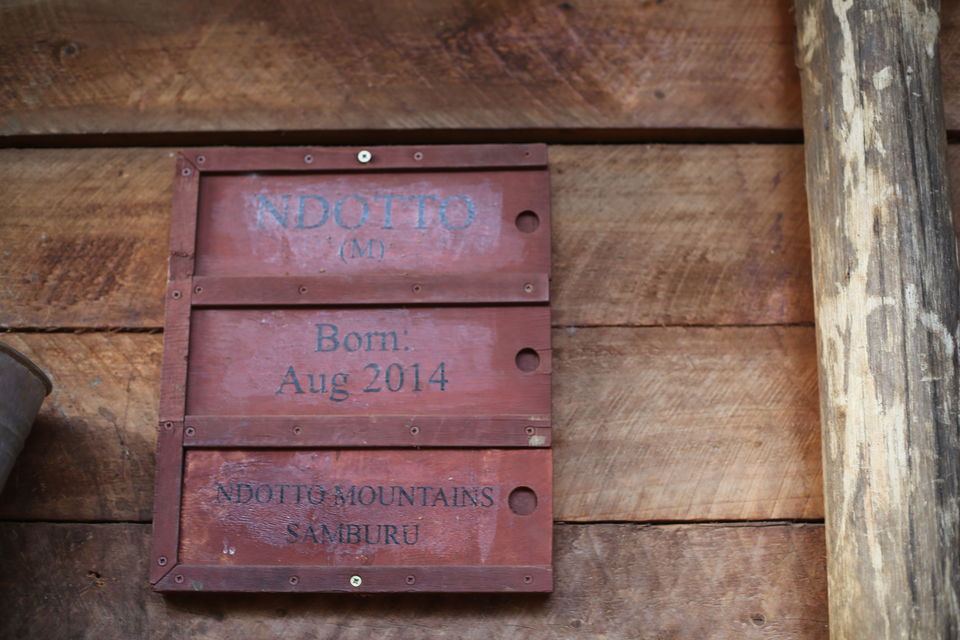 We at the end of the show went to the desk and flipped through each of their stories with their pictures. All of our eyes caught the naughtiest Ndotto. He was 8 months old at that time, was tiny and very playful. I fell in love. And decided to adopt him.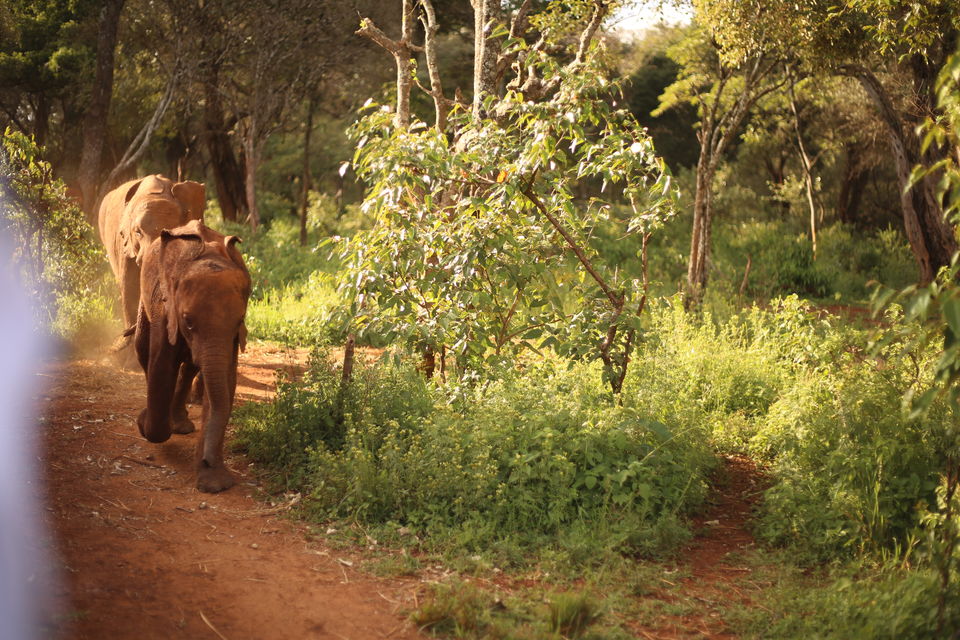 Ndotto's Story: On the peak of Ndoto Mountains, in Kenya, a tiny newborn baby elephant was found confused, alone and scared in a throng of sheep and goats. It was 2 days old when they found her and brought her back to Nairobi through a helicopter. Her mother has said to abandoned his due to the possible human settlements around, but its unknown. Ndotto's umbilical cord was still fresh, his ears were pink and he didn't know how to walk. He slowly started recovering after being taken care and now is one of the most playful baby elephants in DWST.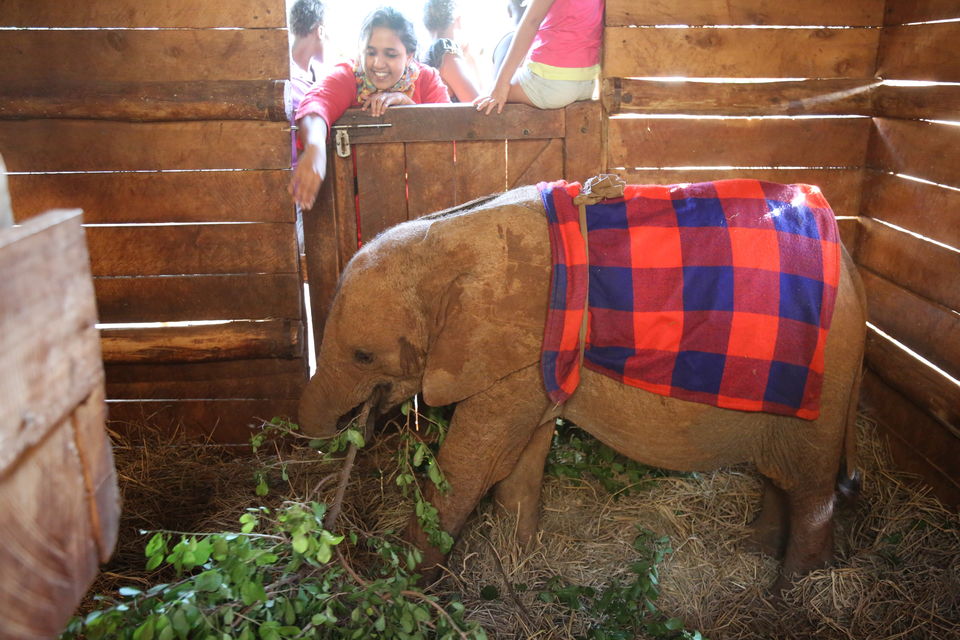 At 5 p.m. we would get to see them returning from their day of nursery and help feed them. We were ushered to his bunk where he was wrapped around in a Masai blanket. Nairobi nights could get a little cold. He has his own little football he loves playing with. Such a goofball of an elephant we had adopted! Such love! We then took a walk and saw a lot of adorable babies. One of them was stealing another baby's food, the other one was trying to communicate with a friend, another baby had eaten a little too much food and had passed out and gone off to sleep.
It was a little piece of heaven.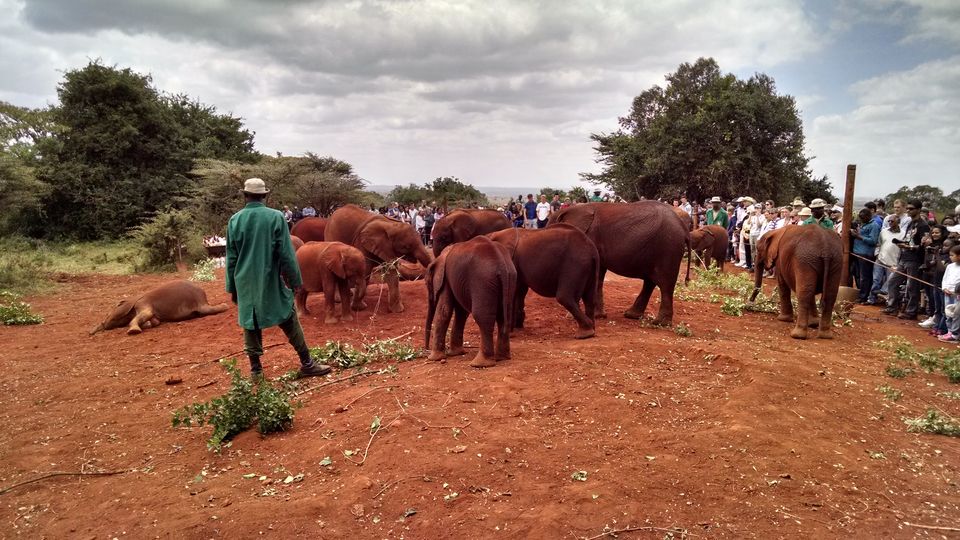 Every month after that, I got regular updates about Ndotto. He had fallen sick once, he was getting jealous of other baby elephants another time, he was being naughty and pushed his best friend down. The mails from DSWT always made my day! I love sitting in my cubicle office and reading about our little Ndotto.
David Sheldrik Wildlife Trust has fostered over 150 baby elephants and now they are fostering a baby giraffe and a rhino.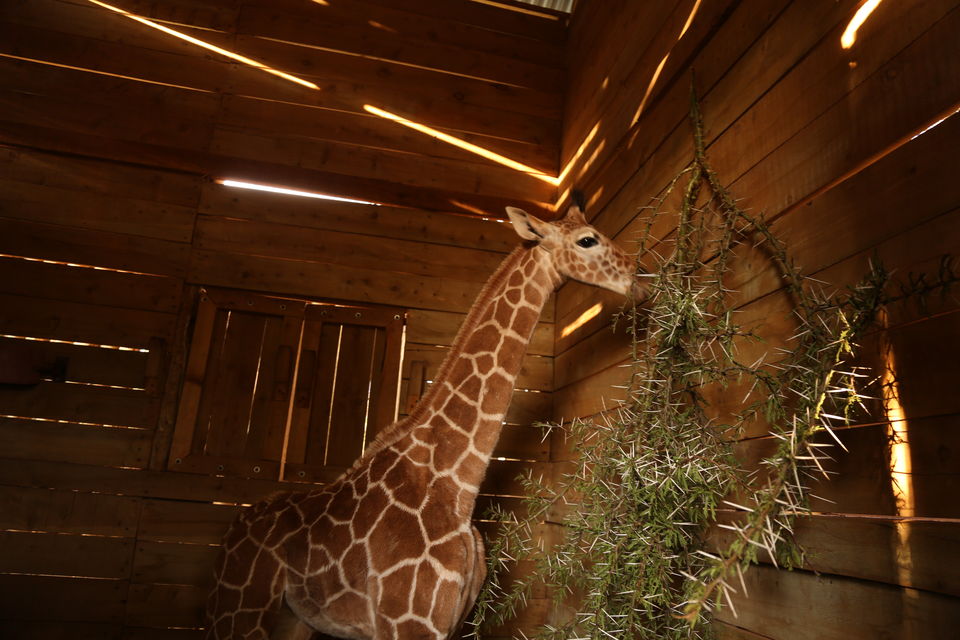 Do you know you can even donate in someone's honour and gift an adoption of a baby elephant? Know someone who loves elephant? This would be a gift they'd forget! Check out their website here!
Love this blog? Follow my adventures here!