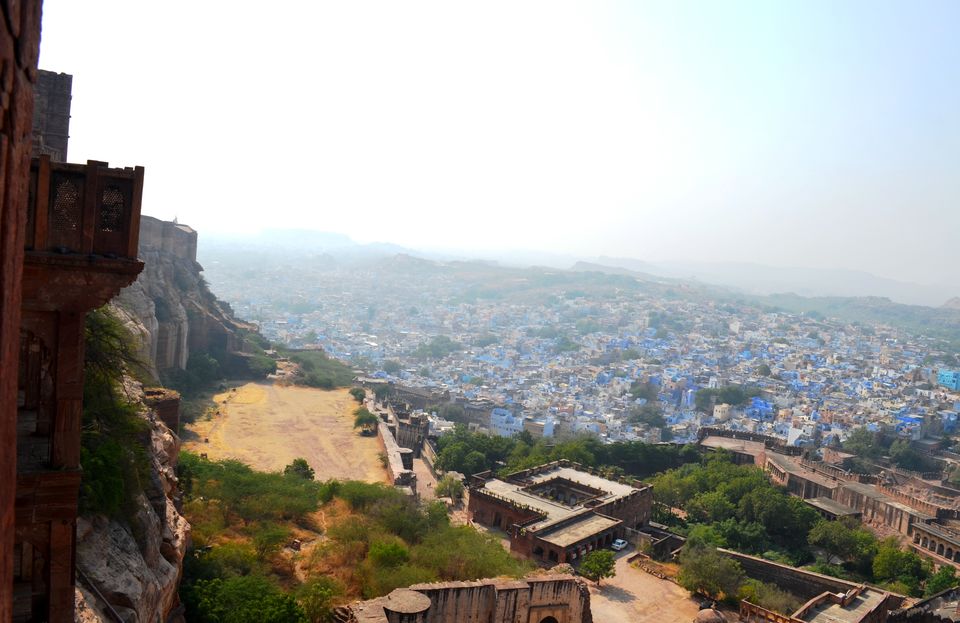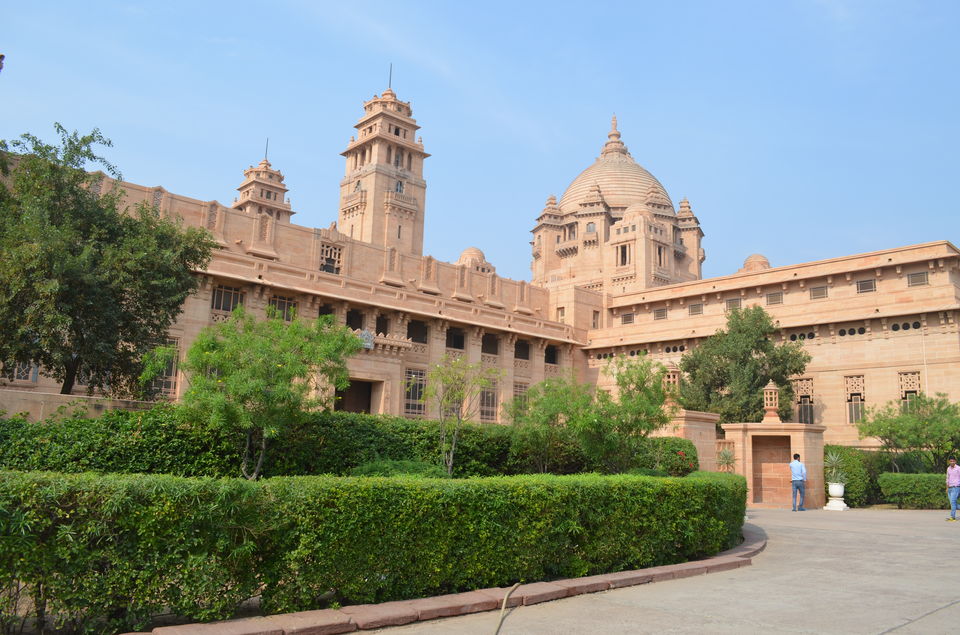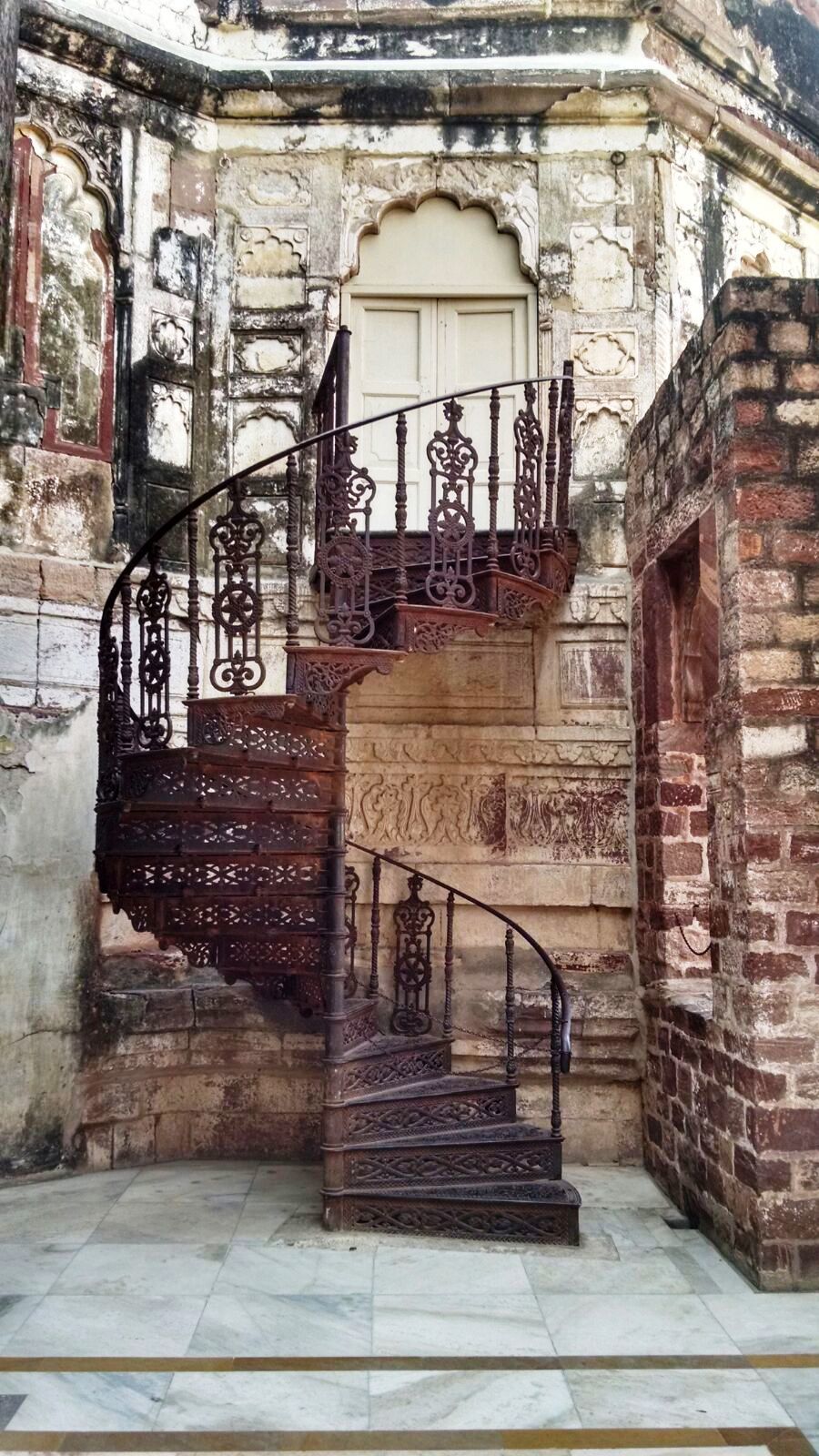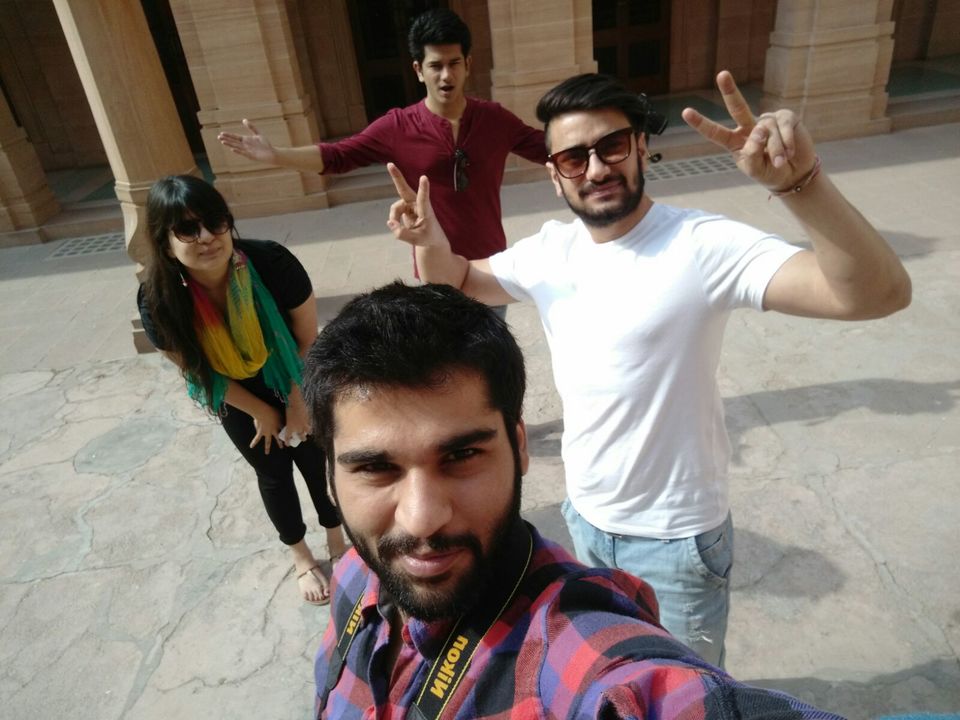 "We will stop at the next Mc Donalds" said Vivek, as I looked hungrily at the passing by Mc Donalds on Manesar road. It was 6am, the weather was amazing and so was the mood of us four friends. Doing a road trip full of expectations, GPS was our only savior.
October end, before the starting of our semester exams we had planned and booked for our road trip to Jodhpur, also known as the Blue city. Much excited and with the ending of our exams we set sail (figuratively) in November end. I was so excited for the trip that I couldn't even sleep for a minute the night before and then at 4am of the D-day, I get a call from my friend Ashutosh saying "bring a mattress and two pillows please". A little confused and not in a mood to say goodbye to hotel booking and sleep in the car, I still did the deed as required.
Waiting in front of my house, I only realized that they needed the mattress and pillows to make a bed bunk in the jeep to have a comfortable journey. So while I happily said bye to my dogs (as my family was sleeping peacefully and did not even care to wake up to say bye), Ashutosh and Abhishek made their "car bed".
We started the trip with 100% energy and left from Noida but by the time we crossed Neemrana we four were hungry, in desperate need for a loo and out of energy. No, no Mcdonalds came en-route and my wish of having McEgg with sausage went down the drain. Finally and after rejecting almost every other outlet we made a stop at Kings Hotel. It's on the Delhi-Jaipur Highway and just an hour before Jaipur. I have faith in this restaurant as many times, while going to Jaipur with family, we have stopped here. They have decent paneer pakoras, pav bhaji and masala chai. DO NOT take the risk of trying something else.
So after finally filling our stomach, making a run to the washroom (No that was not after eating their food) and embarrassingly making fun of the rabbits on the premises we continued our journey.
The drive is really amazing, though the Tolls (and mind it, a lot of them) made us shed a tear or two (we were weeping by the time we reached Jodhpur) but its honestly worth it. The Highways are very well maintained. Finally after a 10 hours long drive (and numerous fights on who will play the music and what music to be played) we made it to Jodhpur.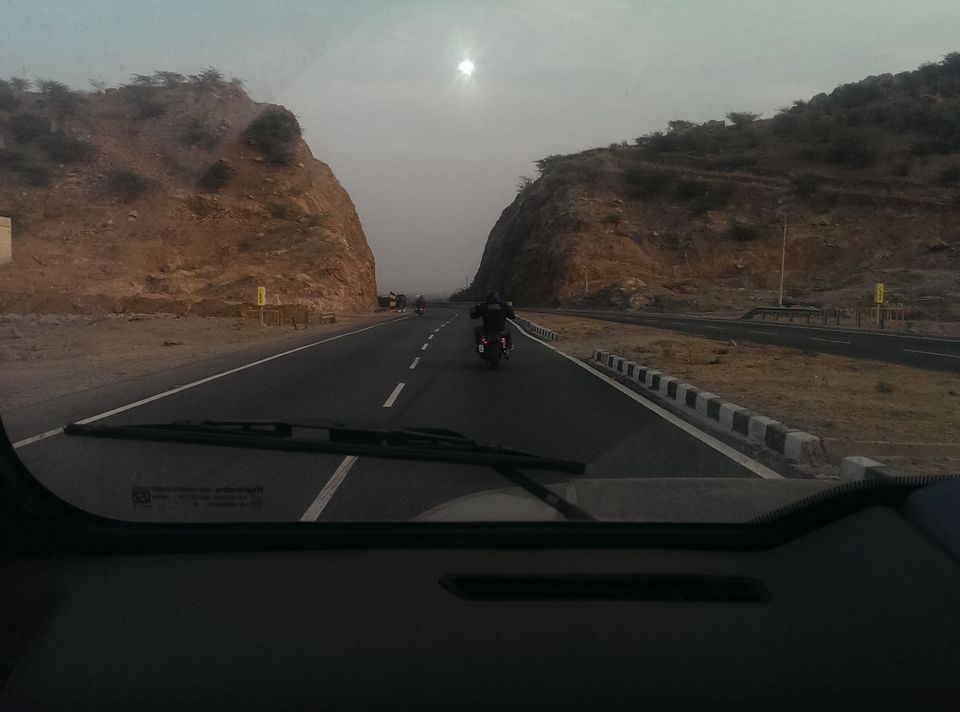 Jodhpur is a small city and the moment you enter it you will get a sight of the Mehrangarh Fort as well as the Umaid Palace. Much thanks to GPS we made it to our B&B, Inn season Jodhpur. A beautiful property with perfect services, warmth and infrastructure. I have always loved the concept of red sand stones, huge lawns, big trees, sound of birds and pet friendly. Inn season lived to those expectations and that too perfectly.  The only drawback to that B&B was the limited breakfast. Apart from that it was just perfect. Just adjoining to the B&B was a Chinese restaurant, an Indian restaurant and this amazing juice and ice cream parlor which served delicious cold coffee and easy on the pocket sundaes. Do try their mango ice cream, blackforest sundae cup and strawberry crush.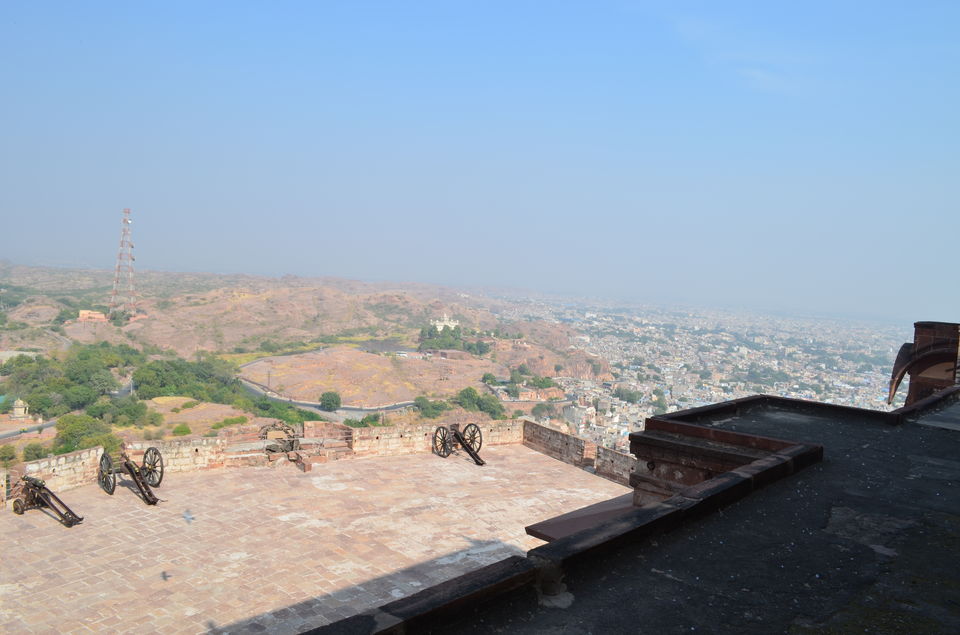 Coming to the must visit places:-
1. MEHRANGARH FORT
I was awestruck when I saw the Mehrangarh fort up close. Standing tall on a hilltop, the fort relating its history to Rao Jodha, is the living proof of the hard work and skills of Jodhpuri sculptors. A nominal entry fee is to be paid for entrance and extra surcharges for taking a camera, but do take your camera along for Mehrangarh Fort boasts amazing views, period rooms, architecture and museums. As you enter through the gates, you will come across local artist singing Rajasthani folk songs and playing Ravan Hatta (a rajasthani folk instrument).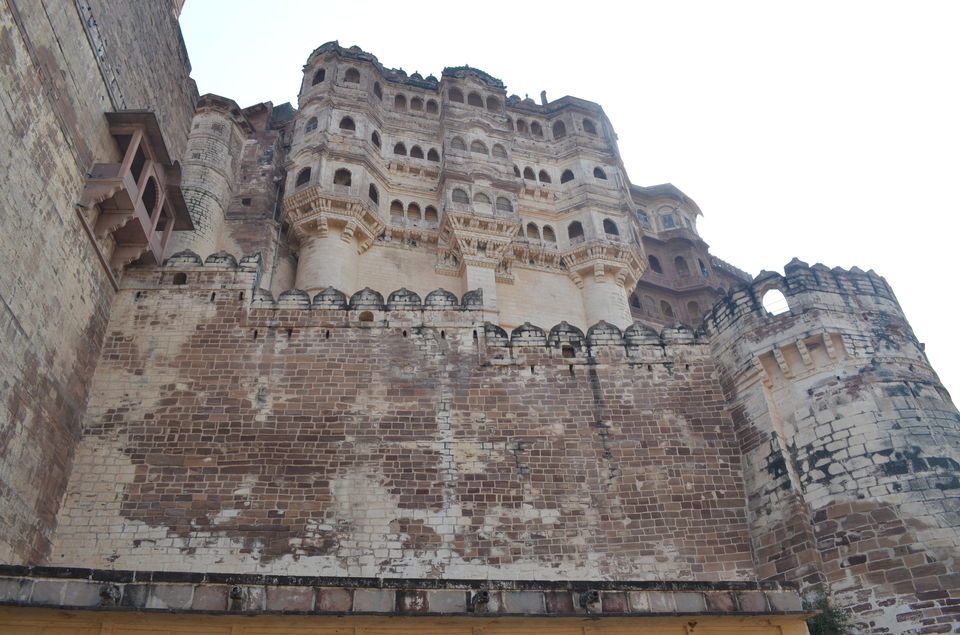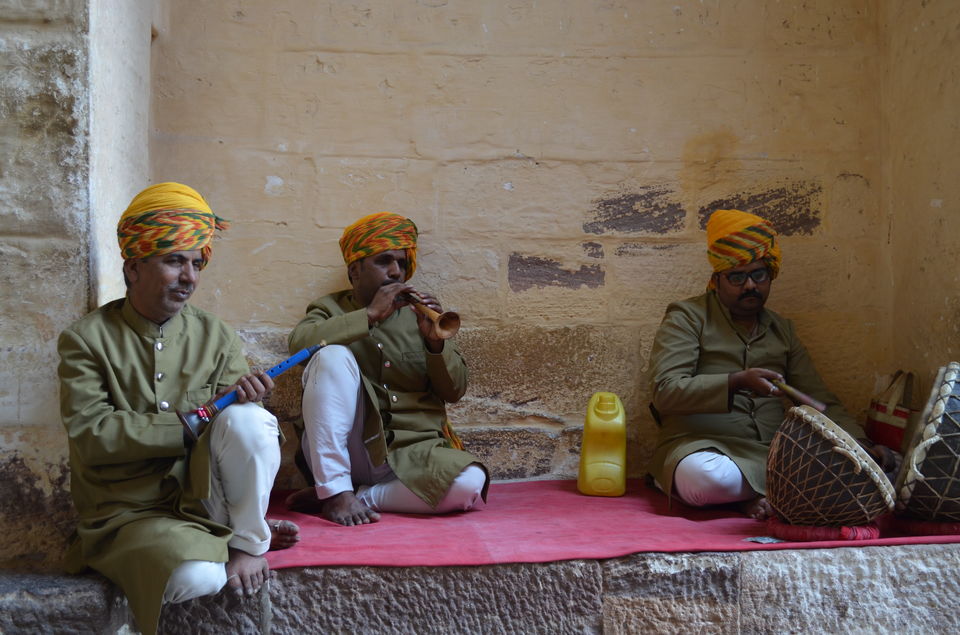 What I was really looking forward to was the Mahadol Palanquin, won in a battle from the Governor of Gujarat, its dome is covered with Gold. The royal rooms of the fort are also a sight to the eyes. The sheesh mahal, takhat vilas, moti mahal all have their' own beauty and creativity. But what defined royalty was the phool mahal, one of the grandest period rooms of the Fort, it was built specially for the pleasure of Maharajas. Its ceiling is adorned in Gold and walls have beautiful paintings and royal portraits, some of European ladies.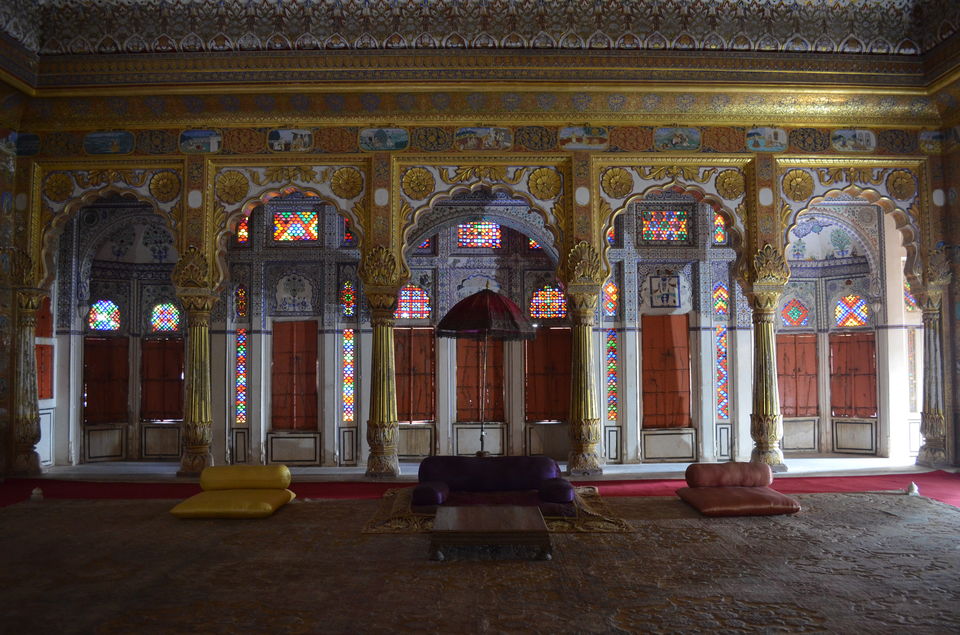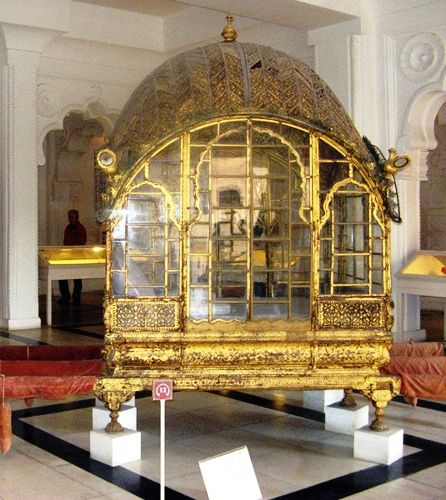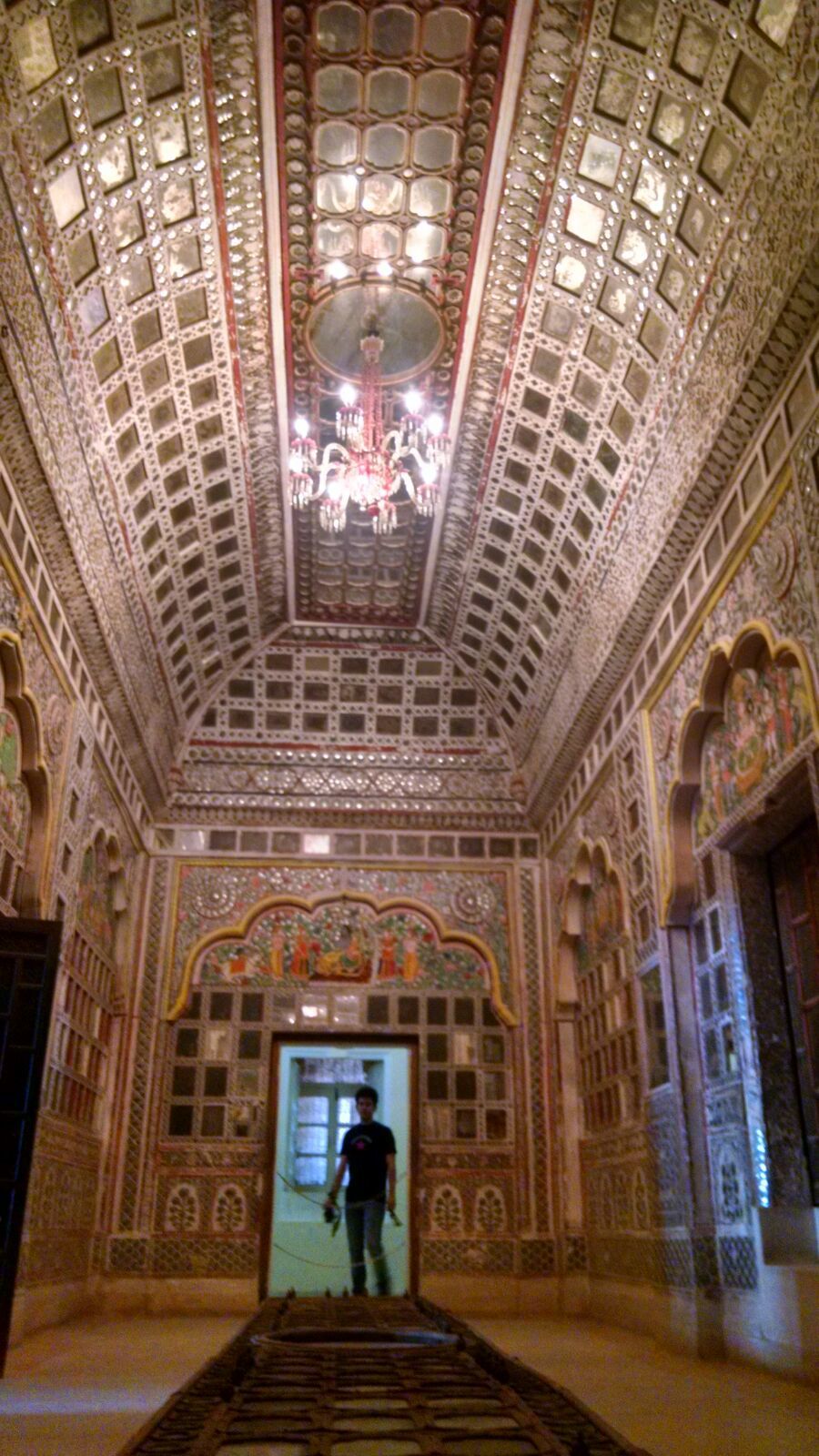 After strolling around the Mehrangarh Fort and getting tired, we decided to sit and have something to drink at the Mehran café, located inside the premises of the Fort. Though the café is really pretty and have a European structure the quality of beverages is really bad. The shakes and cold coffee tasted like flavored water.
2. Pal HAVELI
You cannot and you should not miss this place. Pal haveli is a heritage property which runs as a hotel and has one of the best rooftop restaurants, Indique. Open air terrace restaurant from where the Mehrangarh Fort, Umaid Bhawan Palace and Clock tower are on view. The food is delectable and fairly priced.  Lal maas is a must try.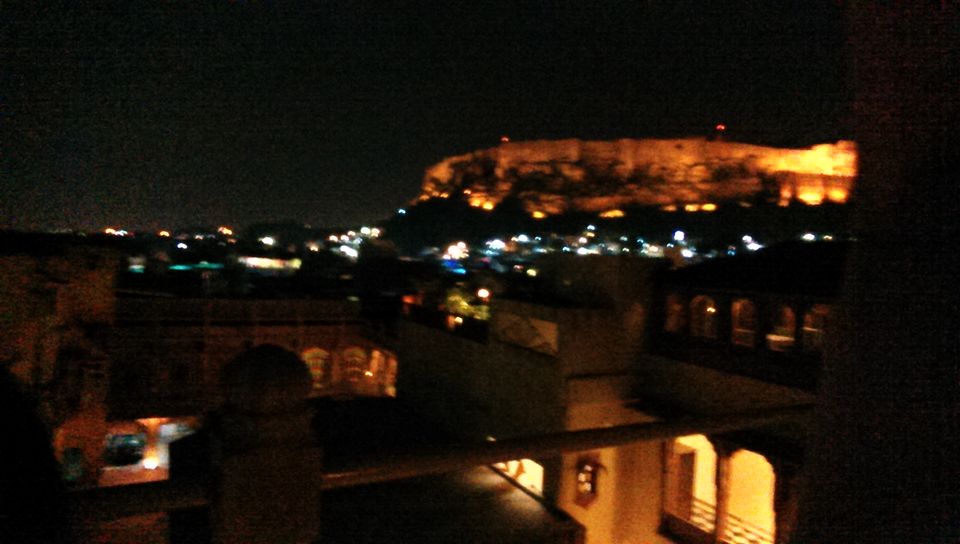 The only negative is that the quantity is very less, okay if two people are sharing one dish but since we were four we had to order two of each dish in order to have a hearty meal. Make sure that you tell them beforehand how you like your spices because this restaurant has more of Foreign tourists thus its food is a little low on spices. Also, reaching to Pal haveli is a task if you are taking a car, narrow roads, I-don't-know-where-did-that-cow-came-from scenes and overly crowded but you cannot really complain because its situated in the old city. Reminded me of chandini chowk.
3. NAI SARAK
SHOPPING! Right from Rajasthani jootis, chappals, leather bags, wallets, traditional notebooks, Rajasthani dupattas (lehriya & Bhandhani), traditional jewelry, you get it all and that too at a cheap price. I shopped alot while Ashutosh and Vivek gave me stares. I was able to bring Abhishek on my team as he had to buy gifts for his mother and sister. Also the fact that these guys couldn't leave me alone, shopping, in a strange city was an added bonus which did not stop me. Just remember, bargaining is the tool to success when it comes to shopping here. Do not pay more than Rs.220-250 for a pair of jootis, Rs. 100-120 for dupattas and Rs.500-600 for leather bags. Whatever price they quote just deduct Rs.100-200 from it, thats what I do.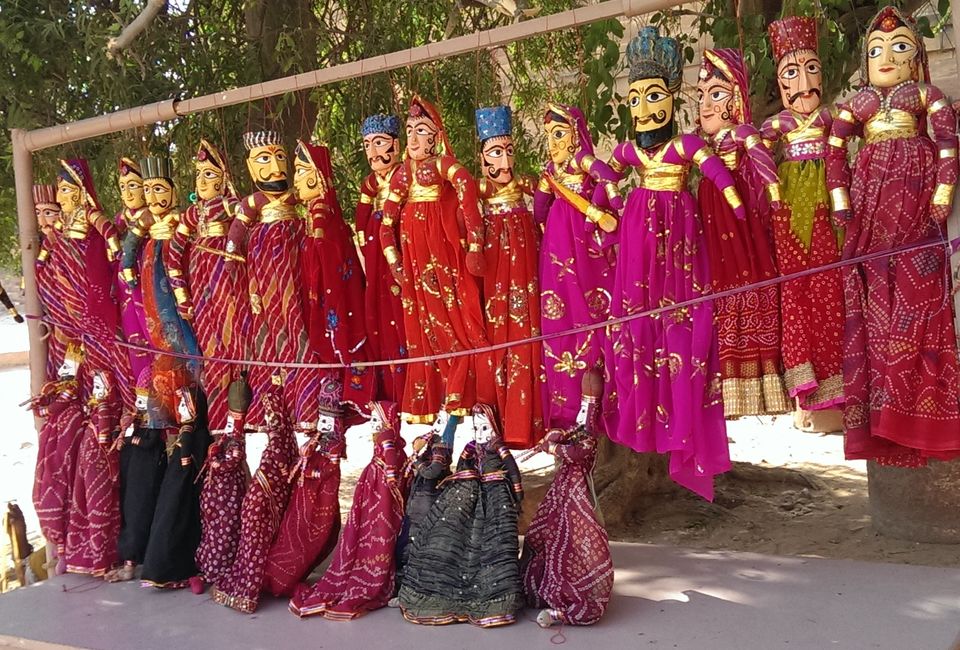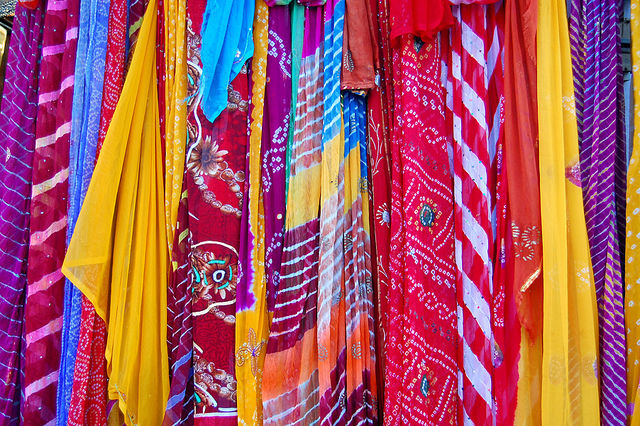 Do try the pyaaz ki kachori from Janta sweet home.
4. ON THE ROCKS
"Why are you taking us to places with candle light" was the accusations my friends put on me and the second they let the ambiance sink in and tasted the food they respected my choice. On the rocks has many options, it has an outdoor seating (the best of the lot), a cave-like bar with a dance floor, private sitting area and barbeque section. The waiters are dressed in the Royal Family uniform which is somewhat mesmerizing. We went for the open air sitting section. It is quite and the seating is really nice, big lawn filled with round tables, huge trees overshadowing the area and candles all around. This place is an experience in itself.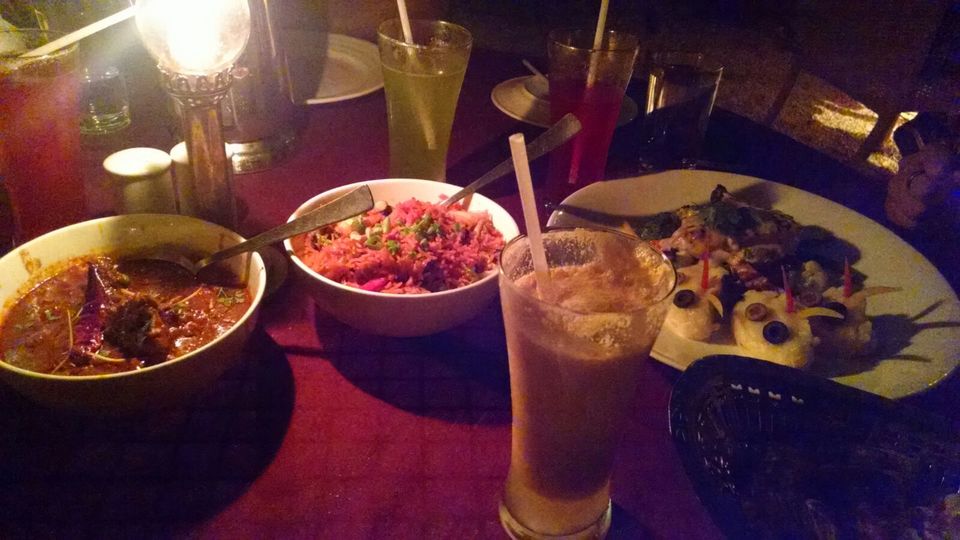 The food is decent with many options available right from traditional Rajasthani to Italian and Chinese. They offer you drinks as well which are not too expensive thus won't burn a hole in the pocket. Suggestion, stay away from the deserts as they are not that good. Also, getting attention of the waiters is a bit tough job so work on your whistling skills or be vigilant enough, you see a waiter passing by just catch hold of him and don't let him disappear.
5. UMAID BHAVAN PALACE
Looking at each other slyly and trying to communicate through eyes I was trying really hard to tell my friend Ashutosh to pay some money to this random may-I-help-you guy who just told us the history of the Umaid Bhawan Palace, which was the worst money spent because once inside the museum you will find all the history written (exactly the same told to us by that person). Umaid bhawan palace is home to the Royal Family where Maharaja Gaj Singh lives. Taking a left from the entrance you will come across the vintage cars museum. Right from rolls Royce to Cadillac they have many makes.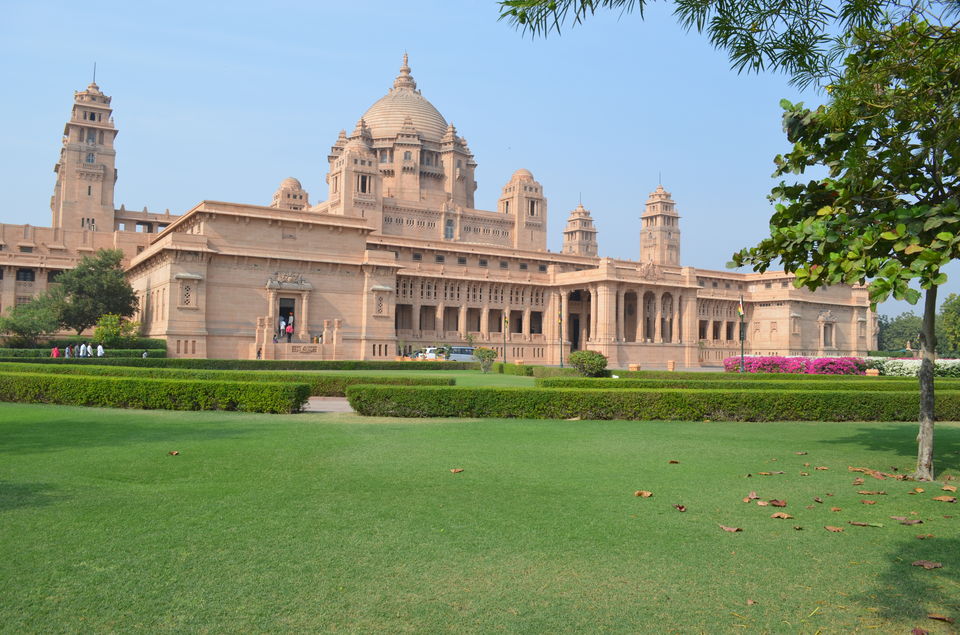 The Palace is a sight to the eyes, very prepossessing and breathtaking architecture, away from the city hustle but the museum is just about okay. A little more than half of the palace is taken by Taj property and therefore converted into a luxury heritage hotel. If you are willing to spend Rs.30,000 to 75,000 for one night (yes for one night) then you may book a room and have a palatial experience. Some part of the property is converted into a museum which consists of all the Royal family vintage belongings such as teacup set, watches, furniture, clocks and the likes giving an insight into the lavish keep of the Royal family.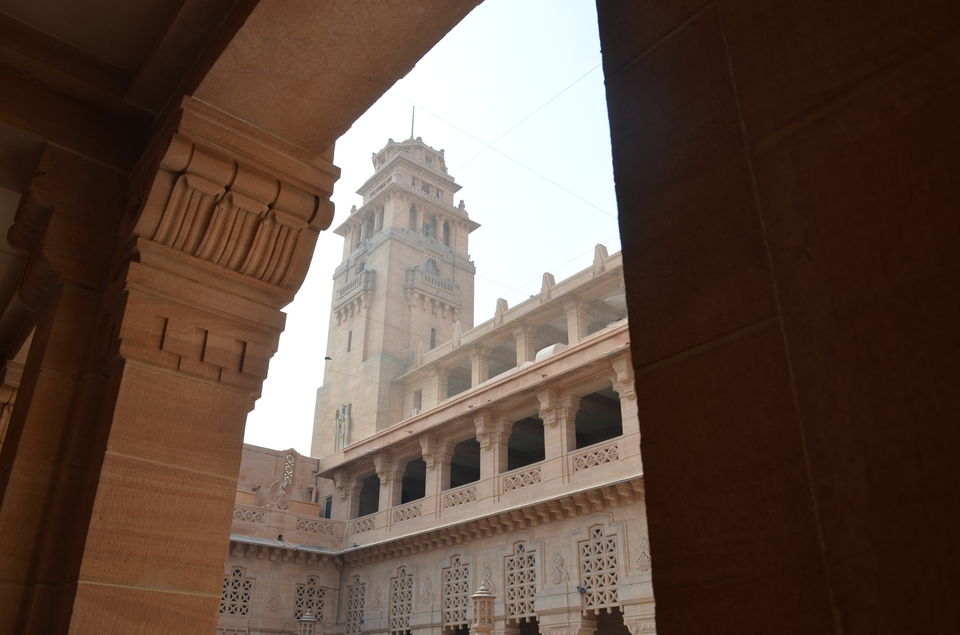 Jodhpur is a beautiful city and is worth a visit. Small and full of history, go there for the Royal essence and the sighting of the Maharaja era. We went in the last week of November and there was no need for woolens, as the weather is warm. Yes everyone say that the best time to visit is December but I honestly suggest to visit in last weeks of October as then the Rajasthani International Folk Festival is going on in Jodhpur and is amazing. The city is full of festivities and there are concerts in the Mehrangarh Fort. Must visit.