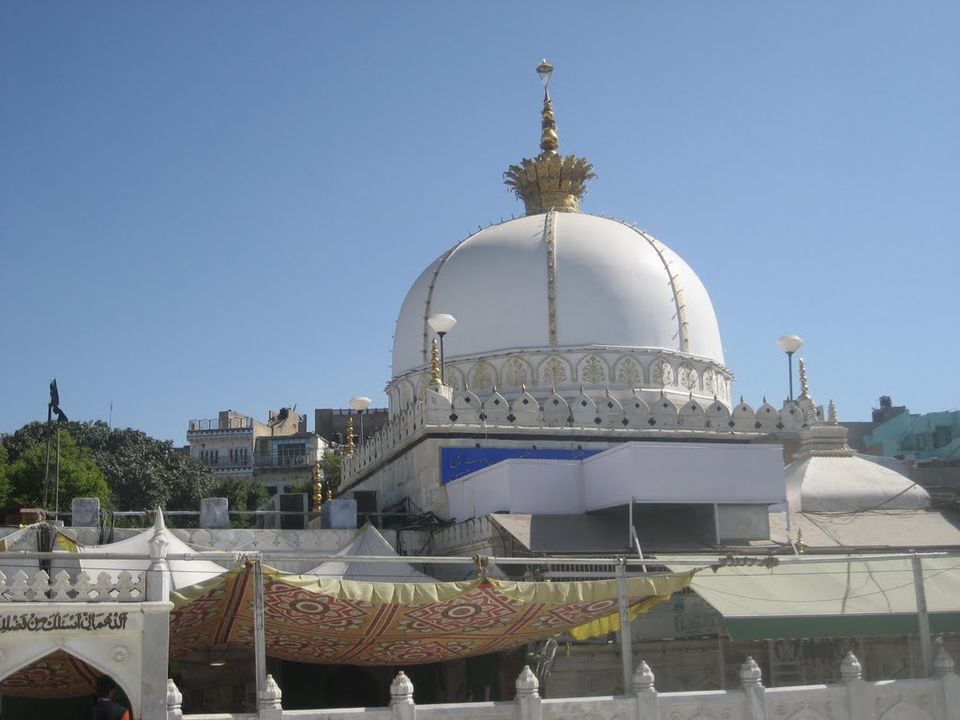 I fell in love with the dewy scent of flowers that hangs on every street . I fell in love with the sense of mysticism that surrounds everyone.
I fell in love with everything and anything that was Ajmer Sharif.
It's just 130 km from Jaipur and you 'all reach within in two to three hours journey. Its a beautiful place and moreover I had this passion for sufi culture that I had to pay this little town a visit. 
I drove from Jaipur in my car and I would really advice my fellow travellers that this is indeed the best mode to travel. I found the whole bus service of Rajasthan Tourism very unrelaible when I had travelled to Jaipur last time and faced the blunt of getting a rickety bus ( even if I had rolled out bug bucks for a fancy volvo). Not to mention, my bus got cancelled while returning. 
Anyhow, back to Dargah, all my fatigue dissolved seeing the enthusisam that gripped every being. Though I am not a very religious person, the whole experience made me sit down and think about the creator who created us all. So, go only if you have a prayer in your heart. I am sure it will be answered.
I had already visited Nizam Uddin auliya's Dargah in Delhi and I predicted in a certain way the place would feel. And, just I had thought it was a place meant for dreamers like me.