You are at Hauz Khas, New Delhi.
There is the glitzy glamour of the designer boutiques on the main road with their brightly lit glass shop fronts, the slim mannequins that make everything look runway fresh and their dangerous promises to transform an average Jane into Kate Moss. The halo of consumerism is alive here, tempting even the most inept window browser and pushing her/him over the edge to become a multiple-bag carrying shopping-fashionista. On the other side, hidden in the alleyways, you will find an alternate voice in words, colours and designs. There are labels here too, and probably these are well-known names in another world. Two simultaneous expressions of our society, two simultaneous expressions of the same sides of one coin, or are they different? Is the graffiti artist a frequent shopper at these designer boutiques? Or is this graffiti in the bylanes, the silent rebellion against the fashionista tune reverberating in the main roads?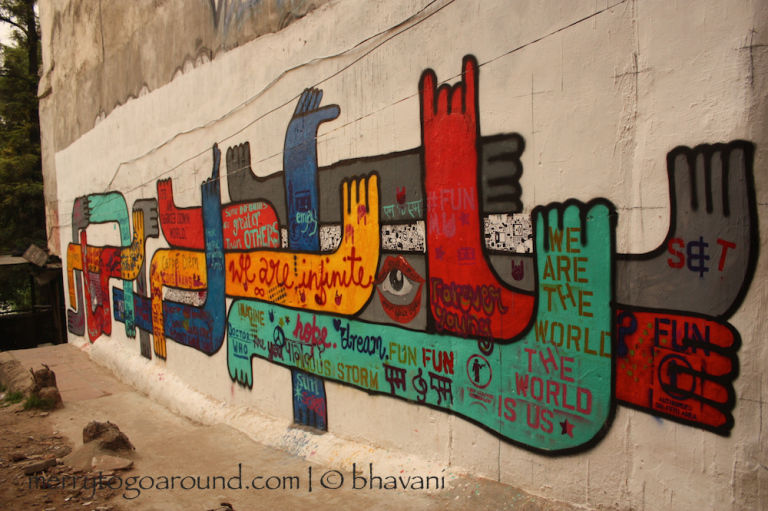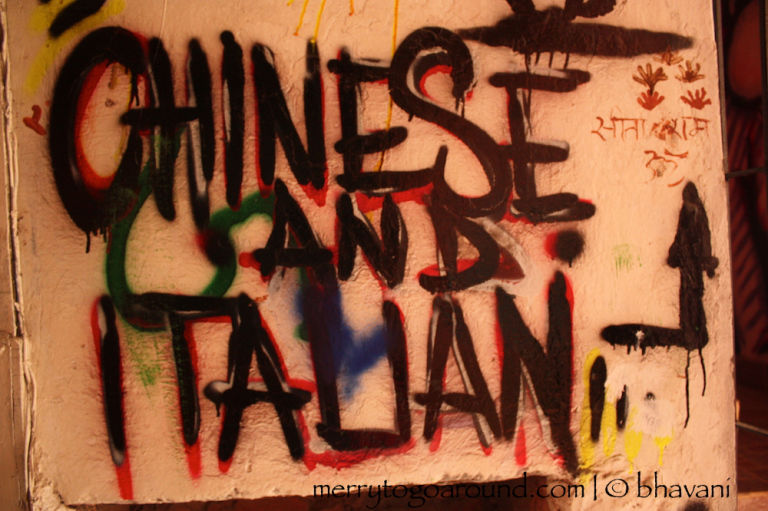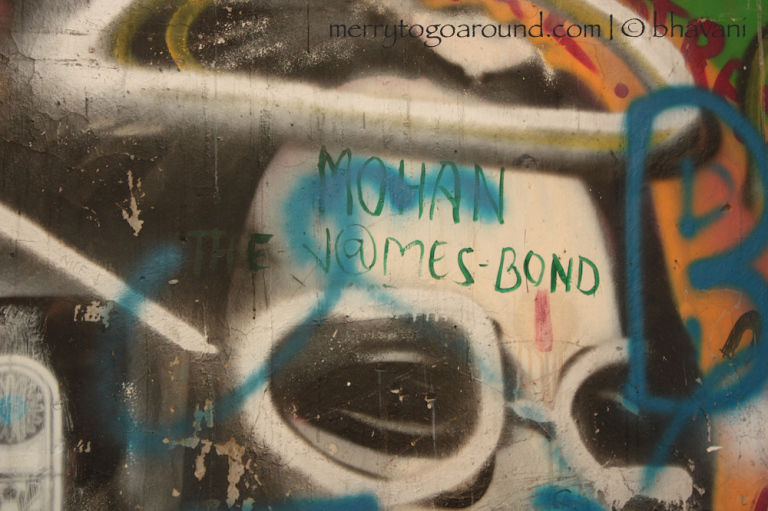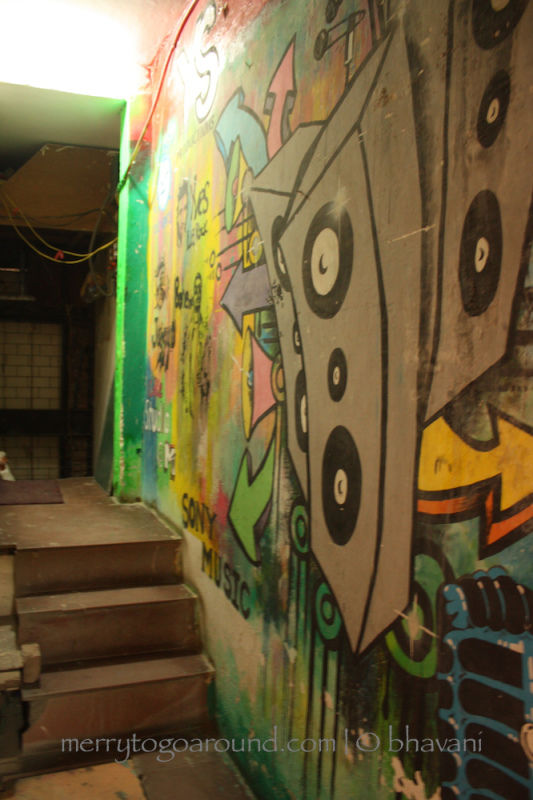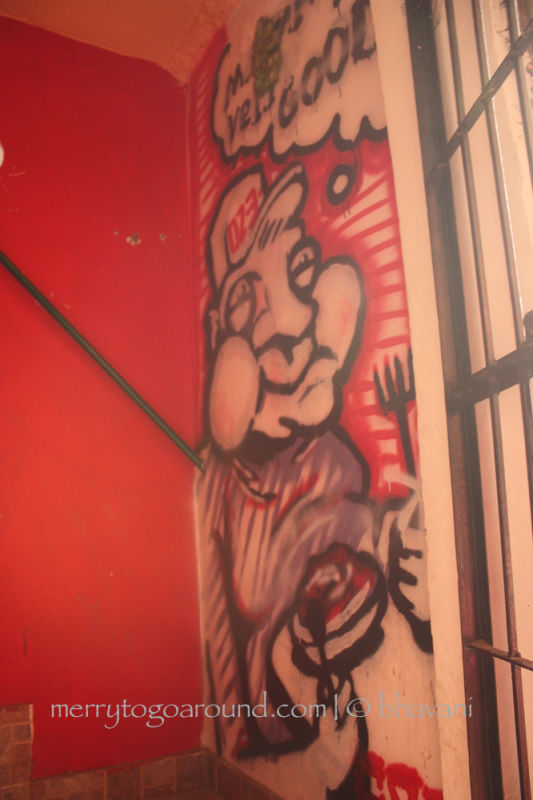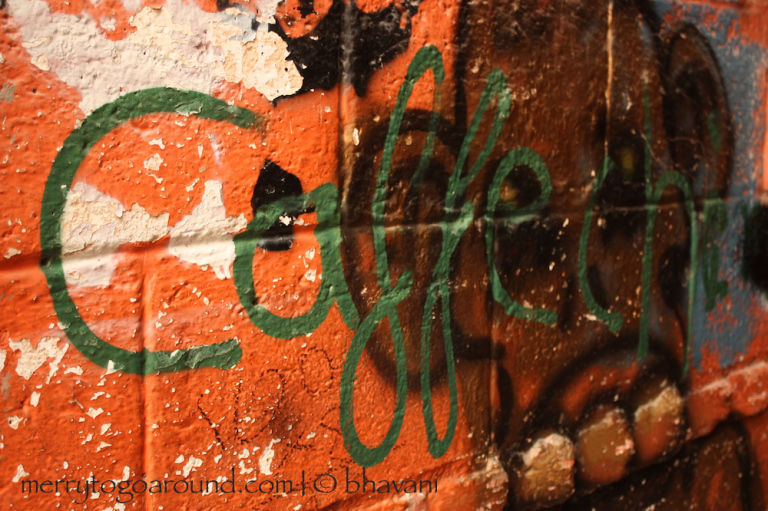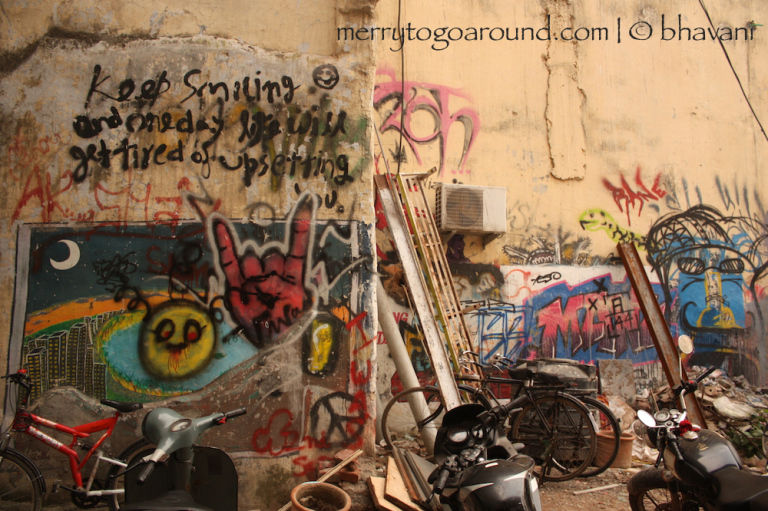 This trip was originally published on Merry to go around.
Frequent Searches Leading To This Page:-
hangout places in delhi, cafes in hauz khaz, a day trip in south Delhi, historic places in delhi, deer cafe in hauz khas