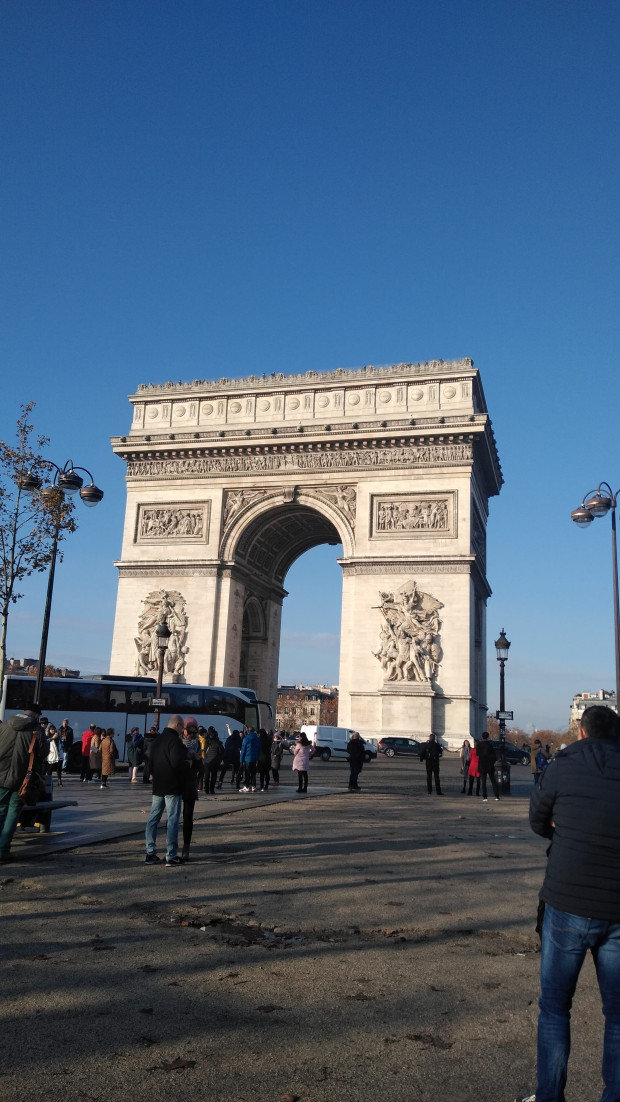 I had only one day in Paris. I wanted to utilize the day to visit the various tourist sights of Paris. It was not an easy task to visit the major attractions in one single day and that too mostly by walking. It was difficult nevertheless I did it. Yippeee!!!
With a little bit of research and good planning, Paris can be seen in a day. But, if you have time then please do not hurry and soak the vibes of the city slowly.
My first stop was Arc De Triomphe. The structure looks completely different in daylight. Its grandiose was mesmerizing.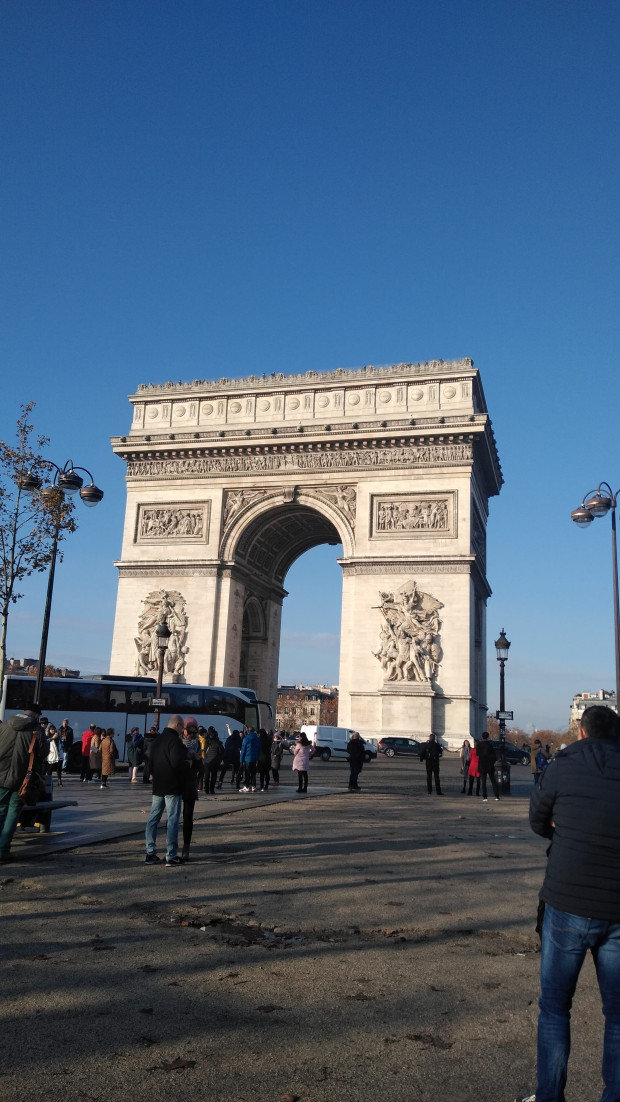 From Arc De Triomphe, we started walking on the Boulevard of Champs Elysses. It was indeed a walk to remember with such amazing architecture and flashy designer stores on both sides. We were stopping every 30 seconds to either admire a store or a building. Champ de Elysses looked very different from how it looked in An Evening in Paris.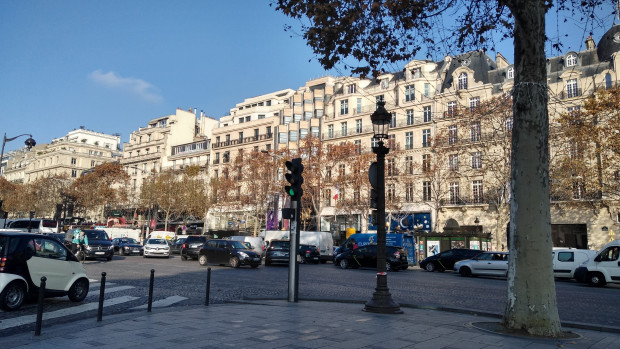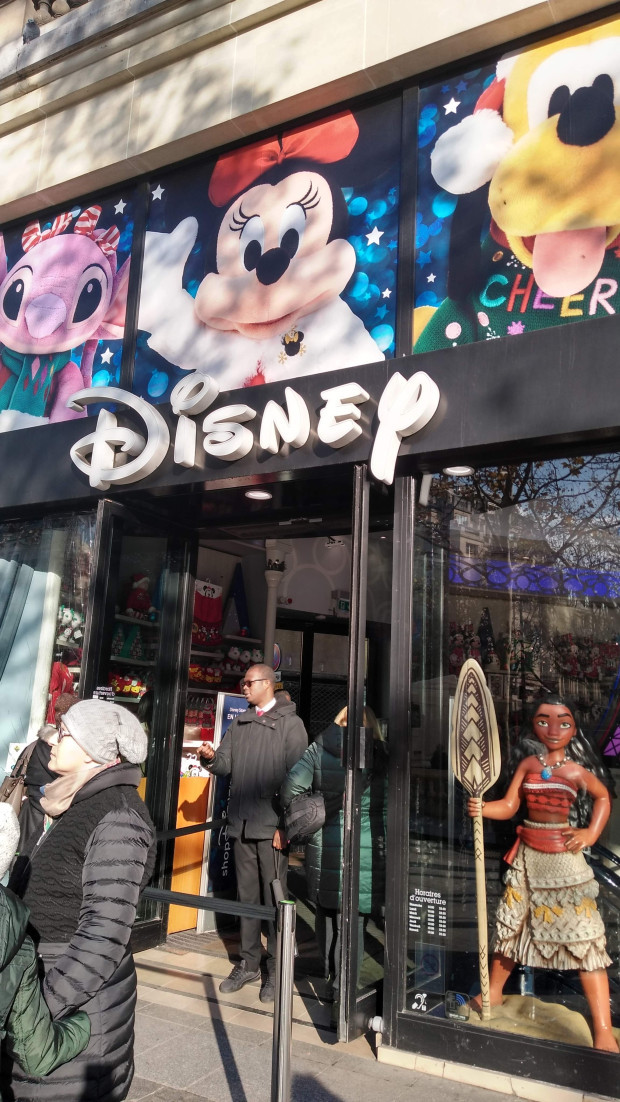 It was a long walk from Arc De Triomphe to Louvre but the beauty on both sides of the Boulevard didn't allow us to get tired or bored. We went to Louvre through the Concorde and Jardin De Tuilleries or Tuilleries Garden.
We were in Paris on a Tuesday and Louvre is closed on Tuesday, therefore, we had to be satisfied by visiting Louvre from outside. SIGH!!! However, Louvre is beautiful architecture and we were more than happy to spend an hour loitering around. When I got a first glimpse of the glass pyramid inside Louvre it reminded me of Davinchi Code by Dan Brown.
It would become an extremely lengthy post if I write any more, therefore I will continue the rest of the Walking tour in the second part where I will cover Pont Neuf, Seine River, Notre Dame, and Shakespeare bookstore. Catacomb was not part of the walking tour so it deserves a separate post. It is possible to cover all the major tourist sights of Paris in a day. Stay Tuned!