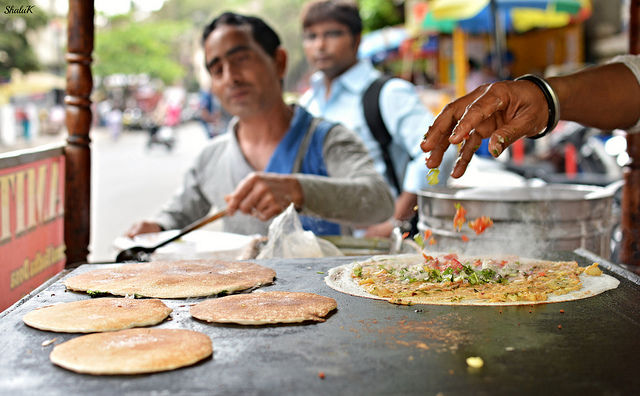 These are the best places to visit when it's the end of the month and you are low on cash.
1. Flavours (FC Road)
Must Have: Chocolate Sandwiches - Rs60/-
If you can't resist chocolates, then these sandwiches are made for you. You simply can't miss these yummy chocolate dipped sandwiches.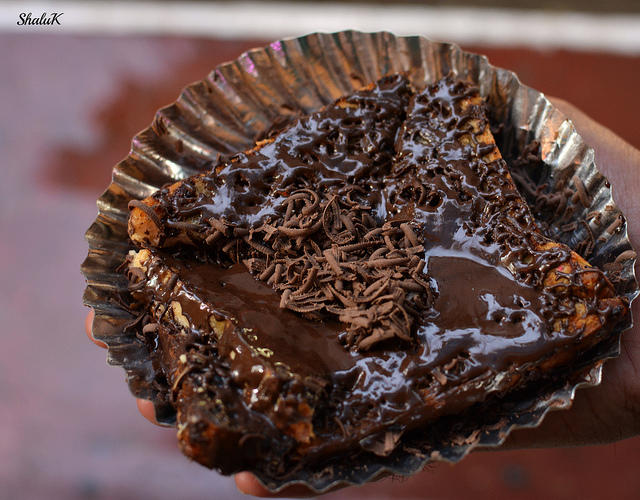 2. Bourn Village (Model Colony)
Must Have: Cold Bournvita Jumbo - Rs60/-
Whenever you have a craving for Bournvita or you are missing your old childhood days, go straight to this place. You will fall in love with the gigantic glass of Bournvita filled with choco corn flakes.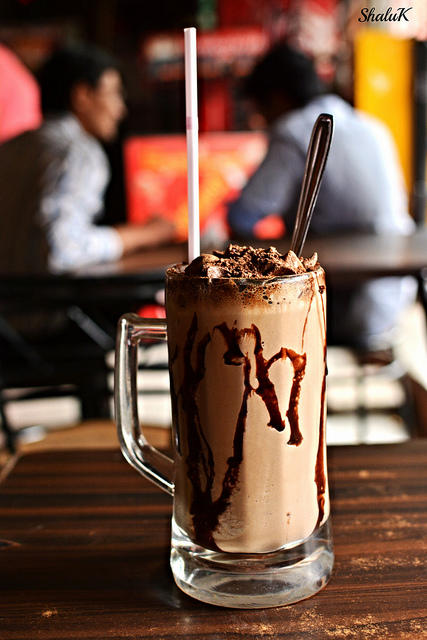 3. Amit Dosa Center (Model Colony)
Must Have: Loni Sponge Dosa - Rs40/-
The good thing about this place is the variety of Dosas they serve. All Dosas are worth trying but the Loni Sponge Dosa is a must have.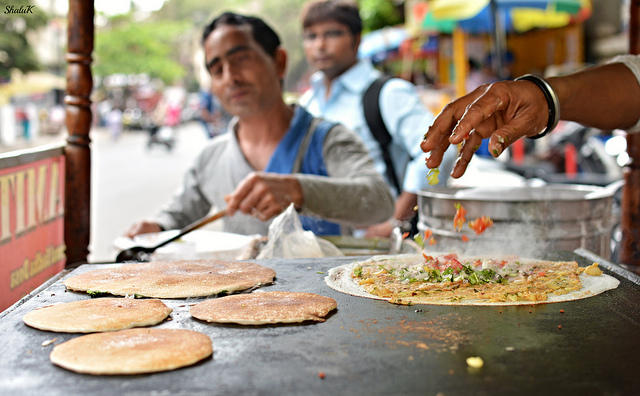 4. Pancake House (Model Colony)
Must Have: Black Forest Pancake - Rs70/-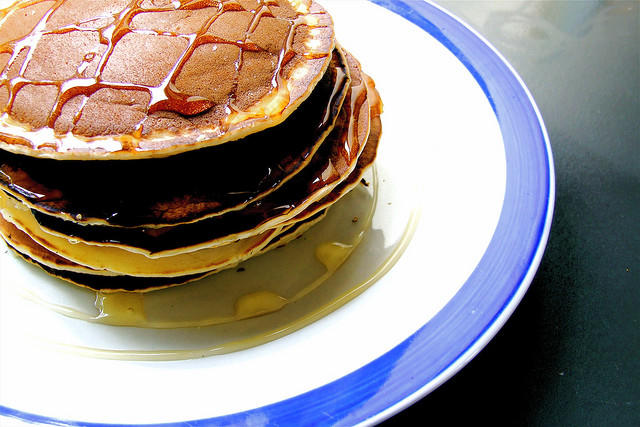 One of the best street food joint serving 'Hot & Fresh' varieties of pancakes at price you have never imagined.Photo Credit: free range jace
5. Marz-O-Rin (MG Road)
Must Have: Chutney Sandwich - Rs 30/- and Macroni Cheese Rs50/-
One of the oldest and best hangout place of Pune. The non-garlic green chutney will remind you of 'Ghar Ka Khaana', if you are away from home for a long time.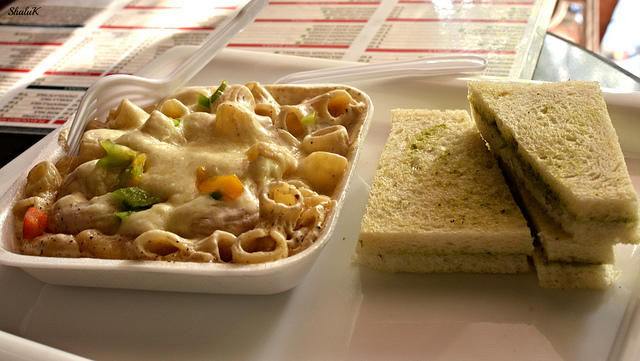 6. Aanarse Samose-Wala (Sadashiv Peth)
Must Have: Samosa - Rs 20/-
For all north Indians, if you are missing the taste of 'Street Chaat' then these Samosas will be a treat for your taste buds.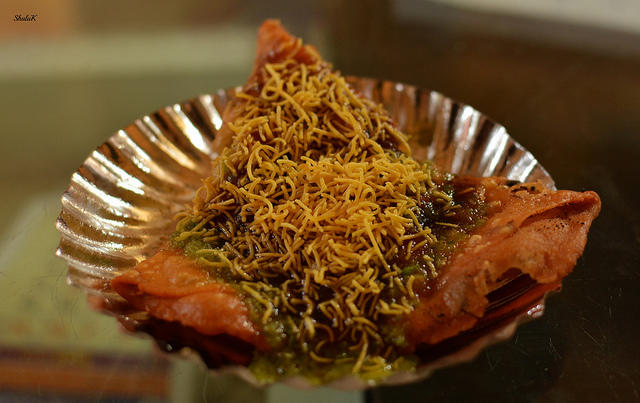 7. Baba's Snack Corner (JM Road)
Must Have: Veg. Cutlet Cheese Sandwich - Rs 40/-
The small street corner food joint serves the World's Best Homemade Pizza and Sandwich with extra Mayonnaise and Cheese.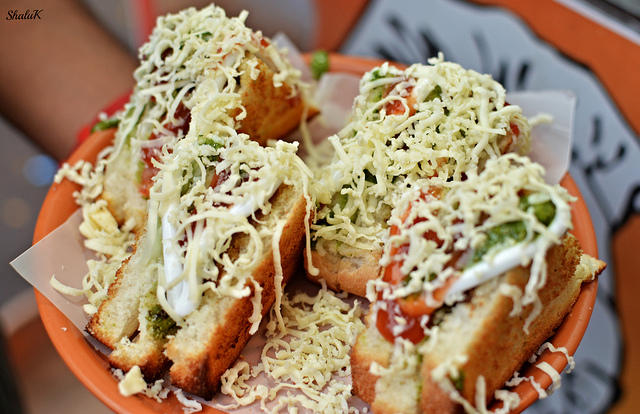 8. Cream Corner and Juice World (MG Road)
Must Have: Bombay Pav Bhaji - Rs 100/- & Juice - Rs 60/-
The place will simply make you go crazy over the 'Pav Bhaji'.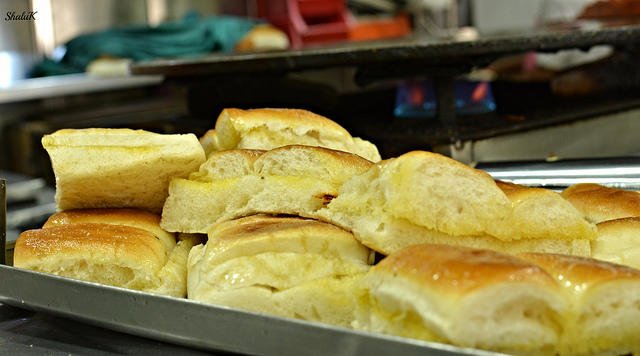 9. Ice Cream Magic (Sadashiv Peth)
Must Have: Thick Cold Coffee - Rs 20/-
If you are fond of Cold Coffee then this place is the answer to all your cravings.
10. Aasing's Kitchen (Law College Road)
Must Have: Assanssin's Popular Burger - Rs 55/-
One of those places that shouldn't be missed if you're in Pune. The place serves one of the best burgers you will ever have.
So, the next time you are low on cash and have a craving for yummy food, you know where to go.
Frequent Searches Leading To This Page:-