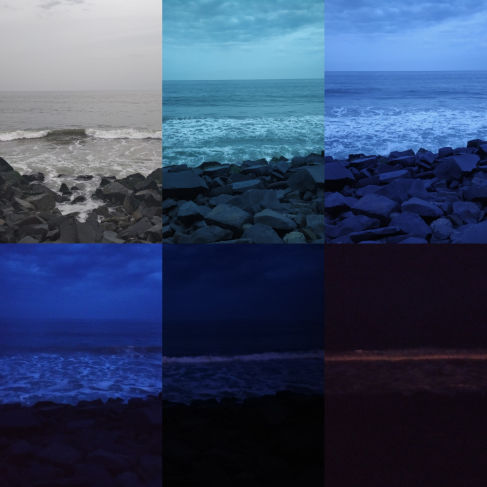 Traveling with yourself is the best gift you can give yourself.
- Habib Mahakashi
Does your bucket list contain "First solo trip" as an item waiting to be checked off? Do you want to know what it means by finding oneself during a solo trip? Do you wonder why people are more confident and independent after such trips? Do you wish to be able to feel & say all those things?
Stop wondering my friend! It's time to pack your bags and fulfill your wish.
If a simple girl like me can do it, I am sure it is possible for you too. I always wanted to travel all by myself where no one is around to watch me, to tell me where should I go or when should I go. A trip where I am the only one to plan every single detail and have moments to be experienced only by me. The thought is scary but finally, I gathered the courage and did it!
Instead of calling it a solo trip, we will name it as a "ME Trip" :)
We will walk through the journey of my first ever Me Trip. Let's enjoy the moments together!
Where should I go?
The first and most important decision factor. I chose Puducherry because of its Frenchness and my love for beaches. With a predominantly historical background, it takes us one century back in time. After researching I found it to be the safest place for my first solo trip.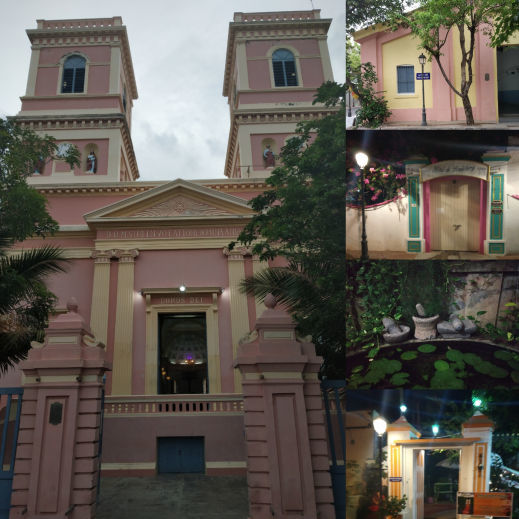 A place to stay,
To explore the white town, I decided to stay in homestay right in the heart of Puducherry. It was a really wise decision as all the good places were accessible to me within 2 km. The rock beach was at walking distance of 5 minutes. There are many good homestays available around.
The journey begins...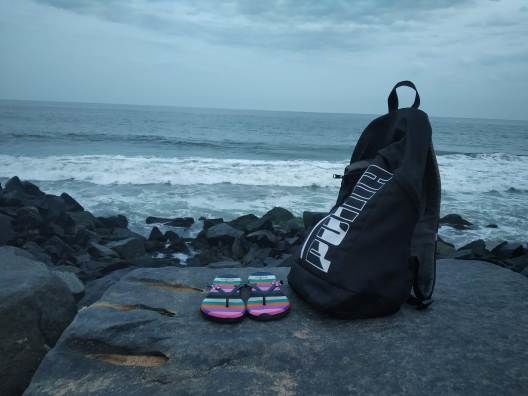 Day 1:
The best way to reach Pondy is through bus via Chennai. I boarded the bus early morning and reached my destination while enjoying the picturesque East Coast Road (ECR) that runs along the Bay of Bengal coastline. First thing I did was rent a two-wheeler. Had breakfast and started the journey to explore the place with my peeps. I was excited and scared at the same moment after a really long time!
The white town has many beautiful churches and I decided to embark on the journey by greeting Jesus.
After spending peaceful time, I carried on my way towards Paradise beach. It is one of the best places to experience in Pondy. I crossed the Chunnambar backwaters by boat to reach this paradise. The boat journey itself is heavenly.
It is an isolated beach, there were only 15-20 people around. The beach has shelters and palm trees for shade. You meet all kinds of people in such places. I met an Indian family, a group from China, a girl from Iran. It is a must-visit for beach lovers!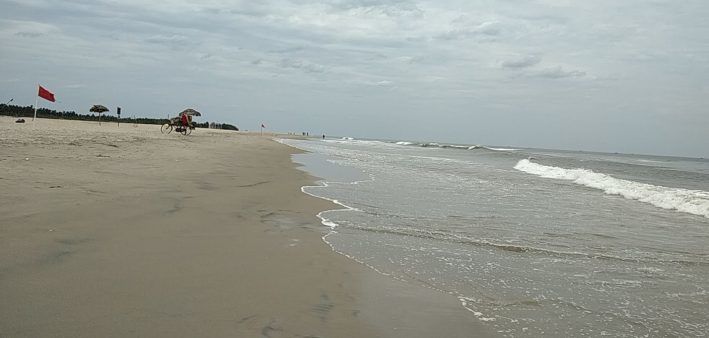 After this beautiful journey, it was time to meet my love: Food ;)
Food Joint: "Café Xtasi"
Famous For: WoodFired Pizza's
Review: Food was delicious and fresh. The service and ambiance were also good.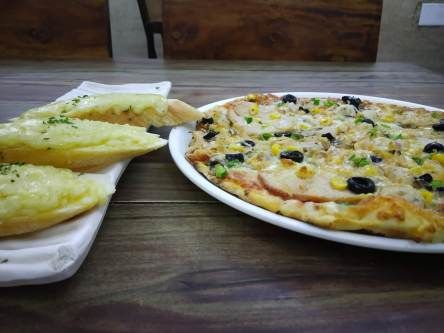 Later in evening I bought cakes from Baker's street and went to Rock Beach. The place is very beautiful owing to the landscape it provides along with the blue sky and the deep waters. The waves are a treat to the eyes. I sat on a rock, ate my sweets, put on my favorite music and enjoyed the waves. One of the best moments of Me trip is to forget the world, be with yourself & rejoice in solitude. The roads are closed in the evening and people enjoy walks beside the beach. Rock beach is the best place to spend your evening.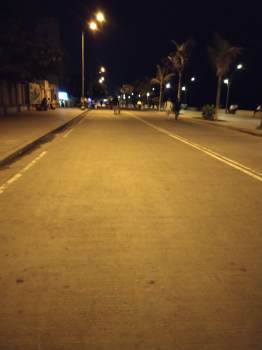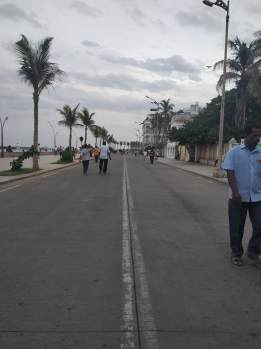 Day 2:
What is the best way to start your day? Have a yummy breakfast with a smile!
Well! This is my ideology for a happy day.
Food Joint: "Cafe des Arts"
Famous For: Waffles, crepes, pancakes. The ambience.
Review: I liked the Nutella crepes here.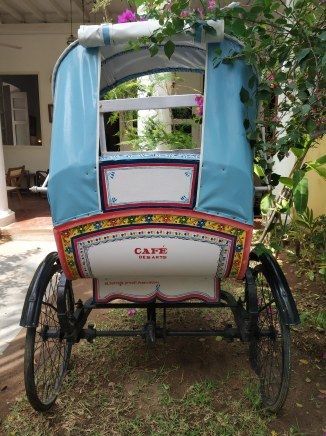 I had my brunch in this cafe. Like most of the restaurants seen here, this one too is an old Portuguese mansion restored into a cafe with lovely hues of bougainvillea flowers adding to the soothing tones. I enjoyed my meal and read a book.
For the rest of the day, I explored the French town. I roamed around the amazing maze of white town and took a few random clicks. At the turn of every corner, I see the names of the street in French on the walls "Rue" instead of "street". I enjoyed roaming around the streets and admiring the old buildings. During my walking spree, I found a restaurant with Indian food.
Food Joint: "The Indian Kaffe Express"
Famous For: Paratha, Vanilla Latte, Sandwiches, Chicken Sandwich
Review: I liked cheese paratha here.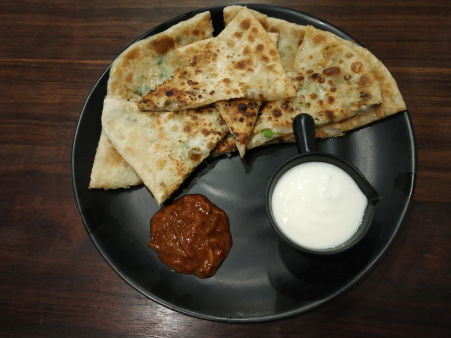 It was 6:30 pm, can you guess where I would have spent my evening?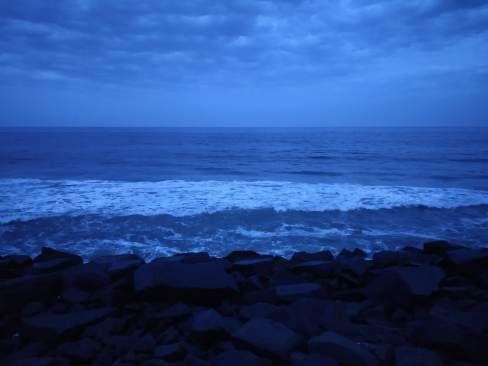 The Rock beach.
I have shared with you enough about how peaceful I felt spending my evening at this beach. I sat there enjoying the waves till late evening. Then went to the most famous place to have the last delicacy.
Food Joint: "Le cafe"
Famous For: A great view
Review: Cheese cake was good but the best part was the view.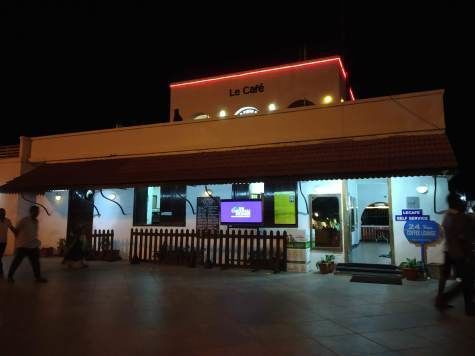 I bid farewell to the beach and boarded my bus back to Bangalore. Thus my Me trip came to an end with a smile and satisfaction. It was an awesome trip full of memories. I liked spending time with myself. Waiting to go for more Me trips!
Thank you for reading this. Having an urge to meet yourself, go on a Me Trip!
As I always say,
World is waiting to amaze you, what are you waiting for?