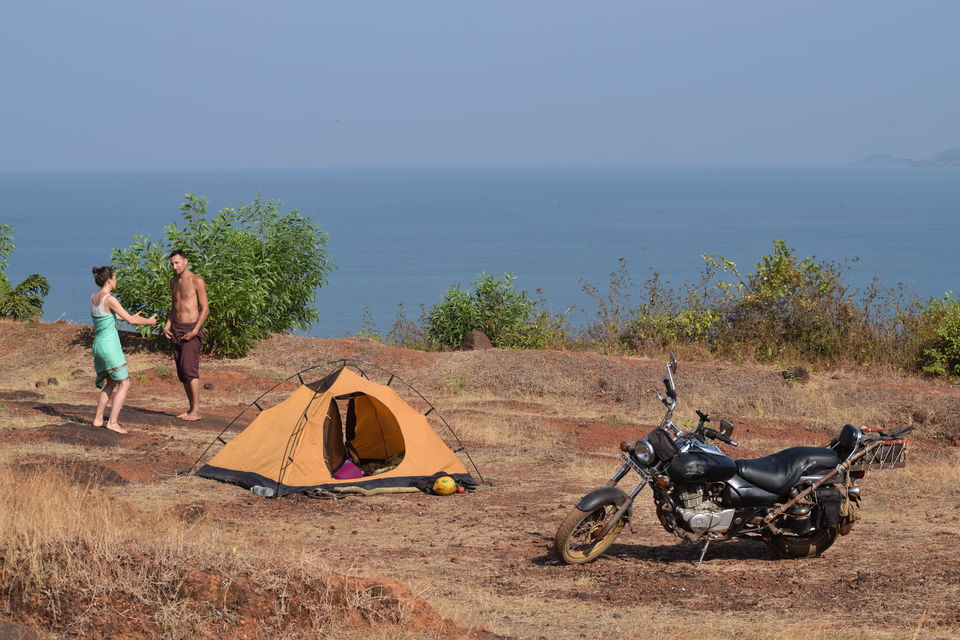 1. Go on an Exploration Walk.
There are two stretches I'd like to divide Gokarna into. One is between the main temple and Gokarna bus stand, another is upwards towards the hill connecting the two beaches, Om and Kudle. The latter makes for a good hike.
And the former gives you a glimpse of cultural vibe of this town - old, native houses painted with bright hues; small shops selling musical instruments, typical beach and hippie wear; tiny eat-outs offering tasty snacks; and even a book house that has a beautiful Radha-Krishna on its wall.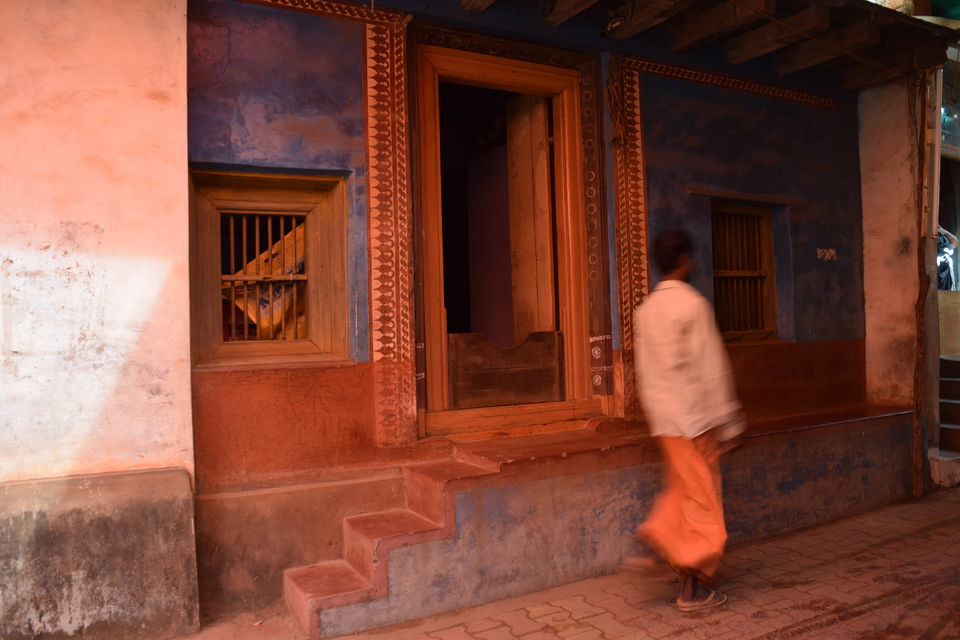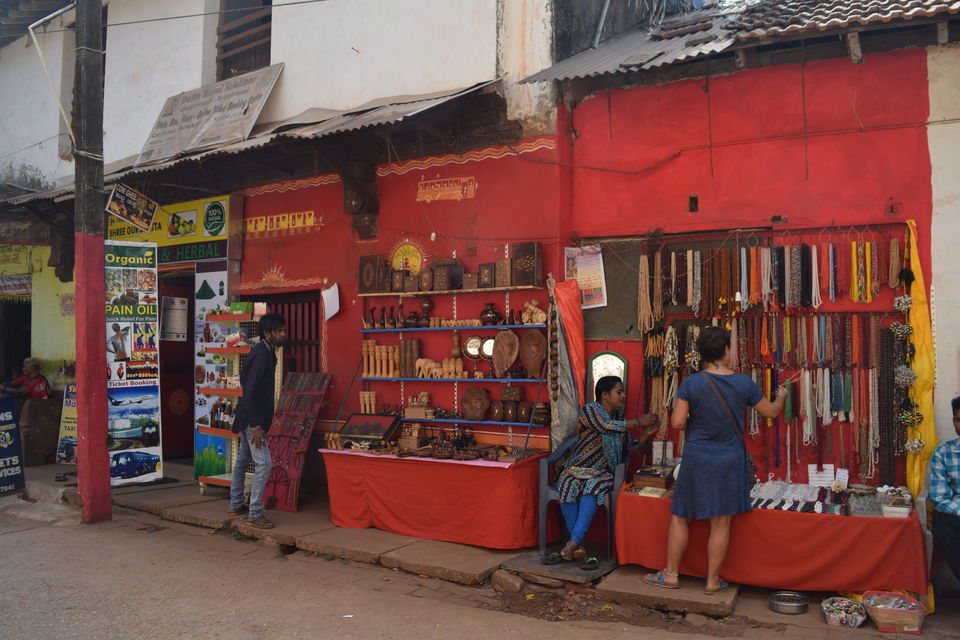 Minus the gadget you get to soak yourself into the #gokarnavibe. With a camera around your neck, you'll fall in love with the #streetsofgokarna.
2. Outside the main temple, stand for few minutes and watch the buzz.
You'll see quite many women flower sellers with a basket of flowers. Their attire catches your attention. They belong to a local tribe. Raise your lens to click, they stretch out their palms for money. Most are offended if you click without permission and paying them money.
The temple has entry restrictions despite the town hosting people of varied race and color. A town embraces and restrains at the same time. Strange.
Walking around the temple are found foreigners, clad in Indian clothes, adorning tattoos of Indian mythological symbols. Is it religion that has drawn them here? Not sure. Are they seeking spirituality? Maybe. Are they here for the hippy abode Gokarna has become? Could be. You might be left wondering how Gokarna has turned out to be a unique amalgamation!
3. Look out for street art and graffiti in Gokarna.
The walls flaunt messages of love, Shiva, goodness, hippie culture and more! My personal favourite is an artist named Tona, whose art you will find in Pondicherry as well.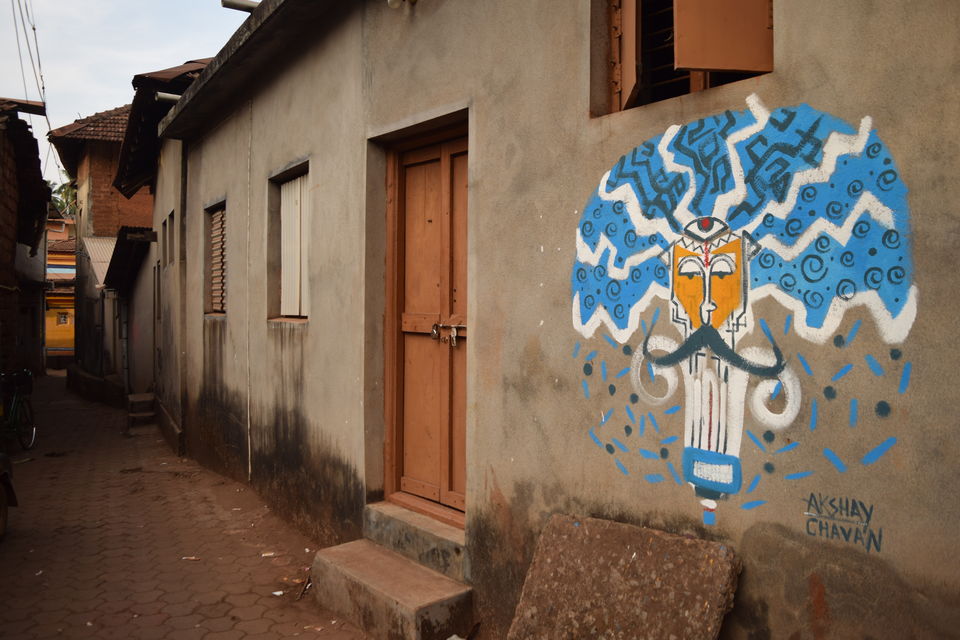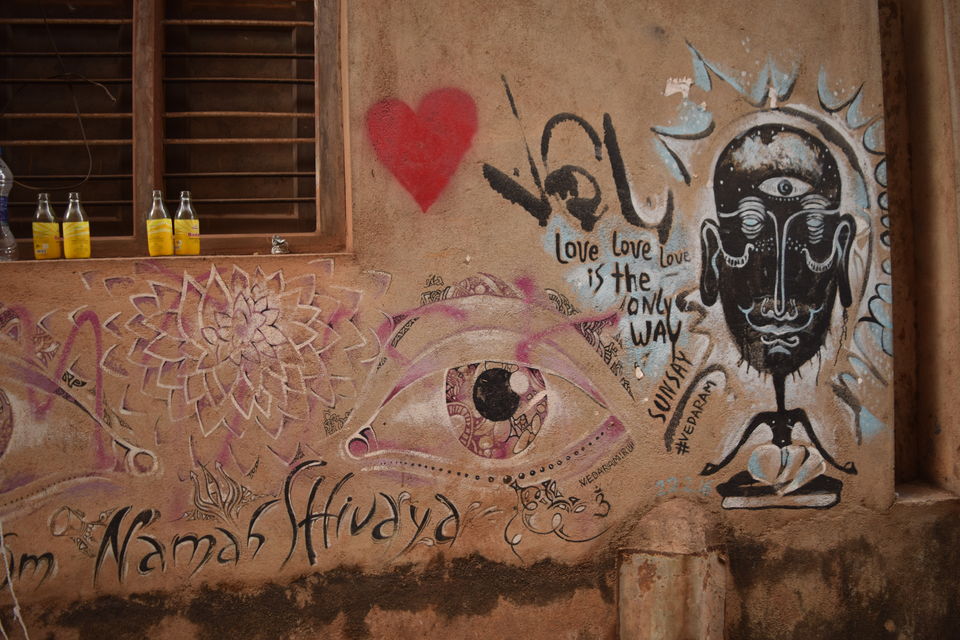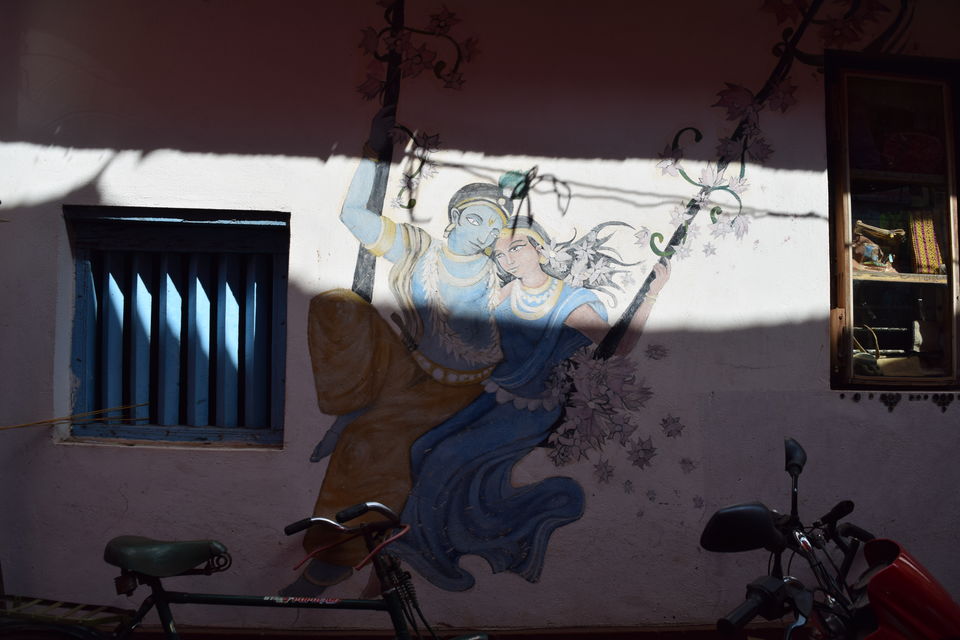 4. Camping
Trek up the hill that overlooks Gokarna beach. Find your secret spot. Camp there. Lie on a hammock and slow down. Ask yourself questions that you haven't asked in a while.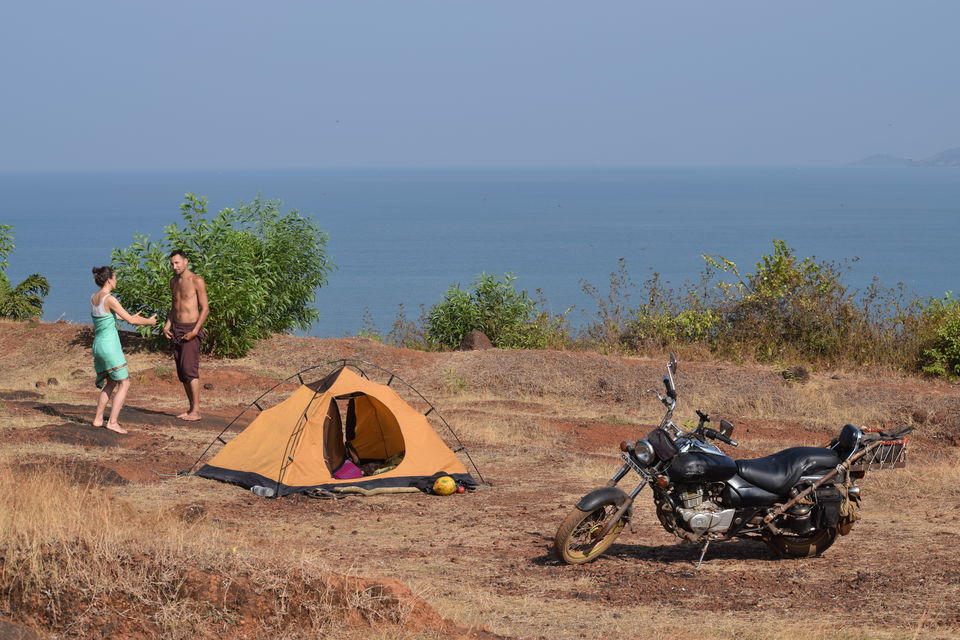 5. Visit the Blue Library
This library, with the blue coloured walls on its exterior, is of course a treasure trove of books, that too of languages from across the world. But that apart, it is a place with a story. A story about three people. Meet Ariamma, the present administrator and resident of the library/house.
He will tell you how his father, Mr. Vedeshwar, many years ago, had a pile of books that he shared with his friends, and called it 'Study Circle'; how it slowly became Kannada Sangha; how then a French traveller learnt about Mr. Vedeshwar and made a documentary about this man who shared knowledge; how this documentary was exhibited in Paris and won grants; and how with those funds, this French traveller encouraged Ariamma and Mr. Vedeshwar to construct a library atop Kudle hill; how it made so much difference to their lives; and how the French traveller did all of this out of sheer passion for libraries and to get nothing, absolutely nothing in return.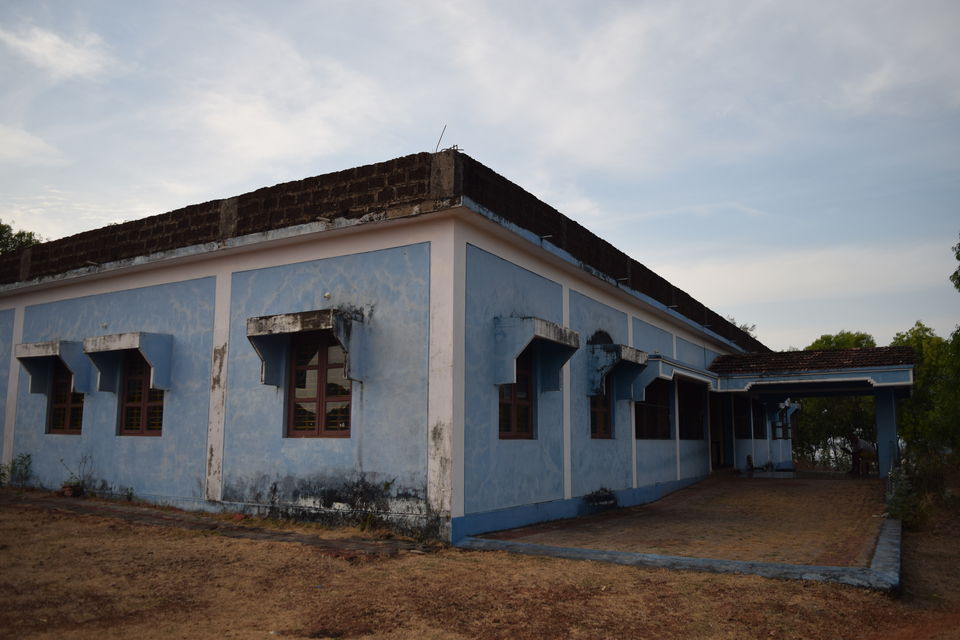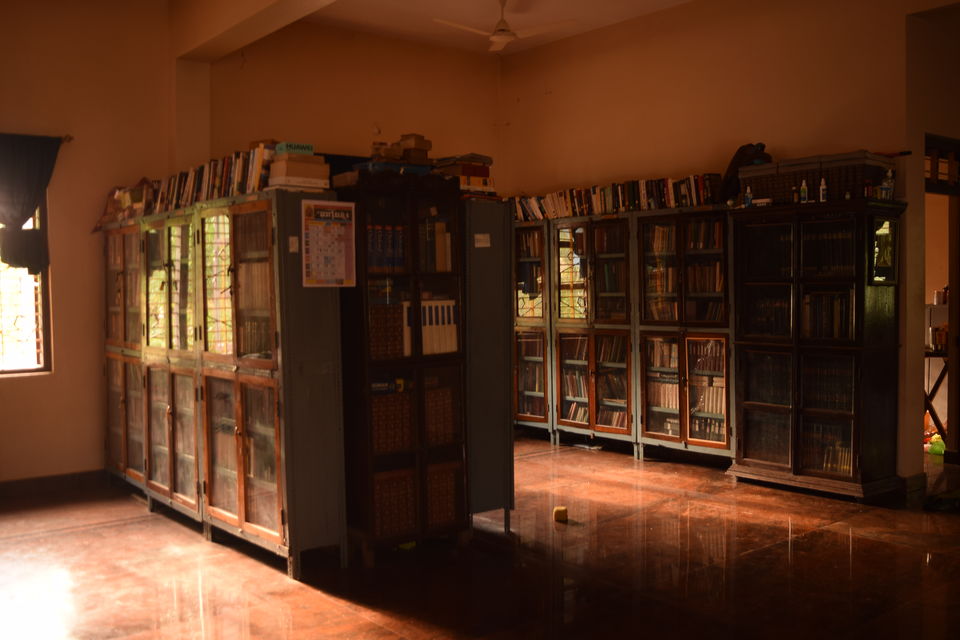 Pure inspiration!
;) Isn't Gokarna one of those places that could converse with you?