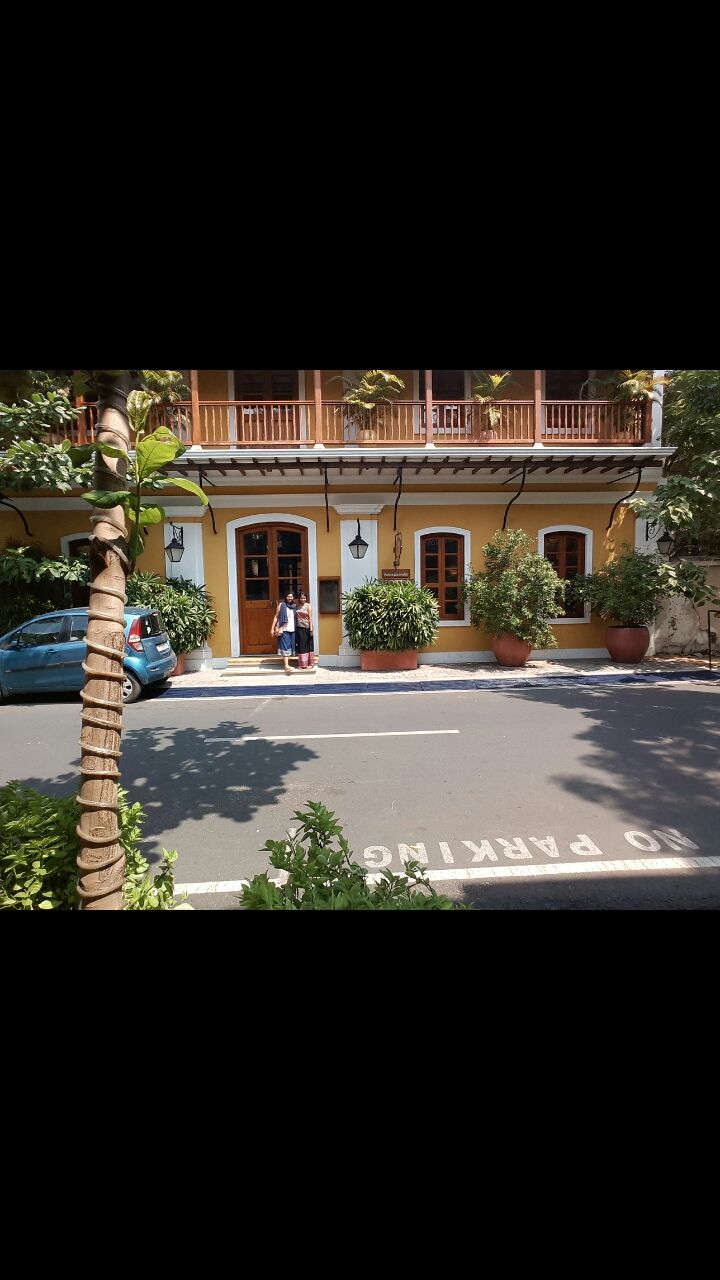 Paris sounds like an awful lot of money and hours involved, don't it?
Which is why the French brought themselves to us here in South India, to our union territory, Puducherry/ Pondicherry.
Granted, there is no Eiffel tower. But hear me out on what Pondy holds in store to help you lash out during your vacation.
To delve into the history of Pondy would definitely clear up as to why there are such petit colonies in South India.
History in short:
Dutch occupied the area in 17th century and handed it over to the French in 18th century. Although British took over control of India, they allowed the French to keep their settlements.
Now, all thats done with and moving on;
The places to be at,
1. Cafes:
Start your day in style at one of the cafes. You can find one at every corner of Whitetown.
What cafes are to French is what culture is to India. Varied and diverse. One such place, my 2 cents, is Cafe Xtasi with oven baked thin crust pizza.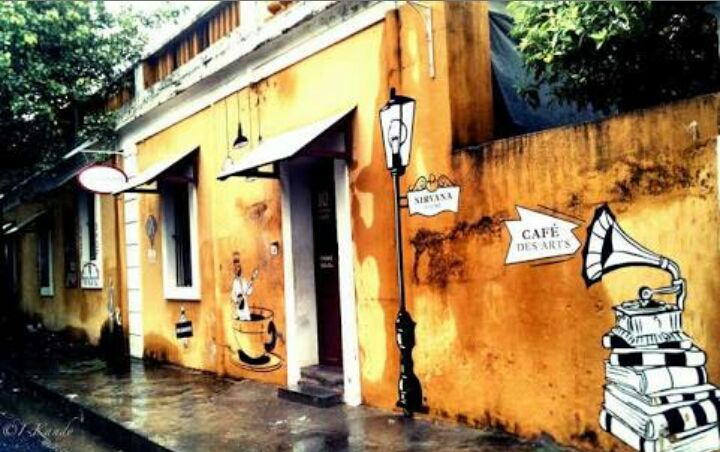 2. Whitetown: After thatclassy breakfast, head straight to Whitetown. One of the well maintained and planned colony of houses which are a feast to the eyes. Architecture alone is picturesque and be-au-ti-ful. Stroll down the streets clicking away the pics before you get to the next destination.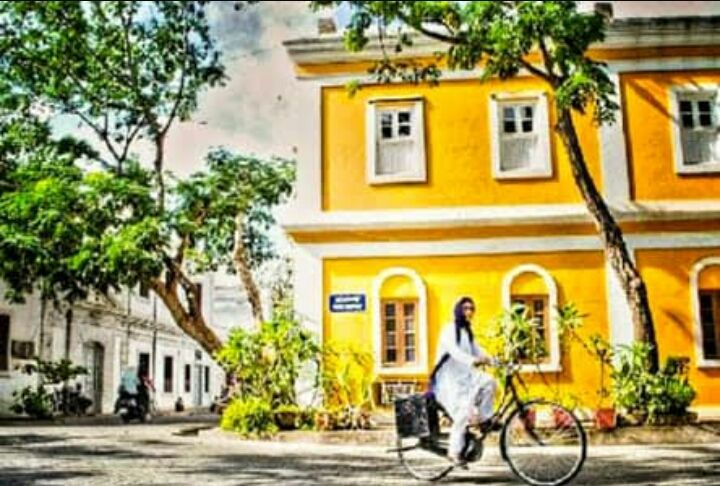 3.Beaches : Although its a little more than a spot on the map, whole of Pondy sits on a stretch of coast line so whichever way you walk if headed east you'd end up on a beach. There are several activities you can do at the beach like kayaking, surfing, parasailing and scuba diving to list a few.Some of the beaches to be at are : A. Rock beach closer to the city centre than the others (3km from bus stand). B. Paradise beach with clear blue water and white sand that puts the international ones to shame. C. Serenity beach, 7km from city bus stand, is a beach for the couples with multiple resorts along the coast line. And the, D. Auro beach.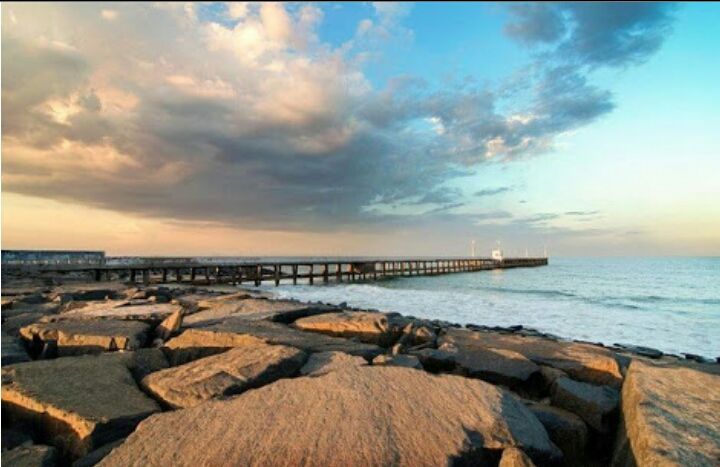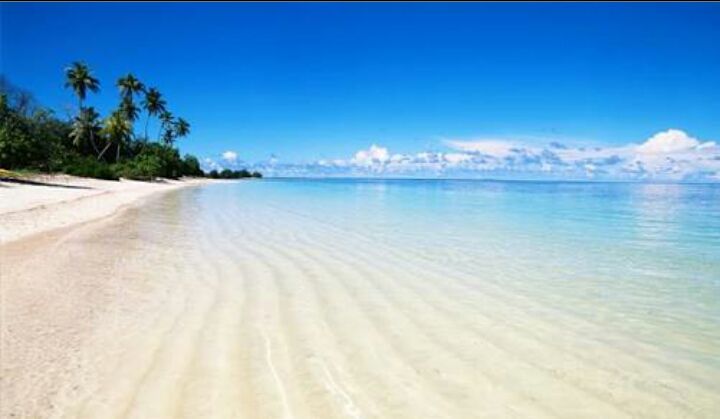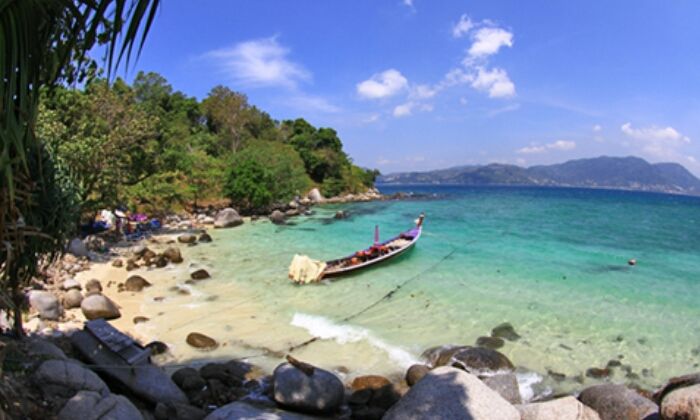 4. Pubs in Pondicherry are a big YES. Mainly because of the minimal tax involved with liquor. But no, you can't carry boxes of them across borders. Its the one perfect way to end your day in Pondy. Nightlife in Pondicherry is not buzzling with activity like elsewhere but is more laid back and relaxed. Dont get scammed though.
How to get around:
The nearest Railway station is Pondichery railway station, which is 1km from the main bus stand named New Bus Stand. Getting around in Pondicherry is and should be in a two wheeler especially because it is that widely available for rent of about 250-300 bucks.
Hope i kept it sweet and short and this helped you in your quest to find more about Pondicherry.
Nanni.
Namaskaram.