Whenever I heard about Mount Abu, what came to my mind was one of those traditional Hill station. Indeed the beautiful mountains, picturesque spots including Guru Shikar, Nakki Lake, Achalgarh fort and you just can't miss "The sunset point".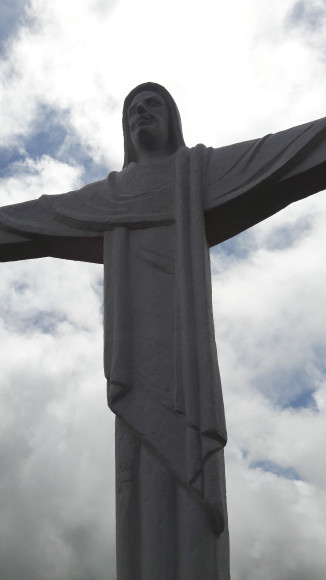 Amidst all the beautiful sceneries and conventional places, I am glad that I explored a beautiful spot in Mount Abu. I call it "Mini Rio", not only because it looked like one but even the locals said it is still unnamed. It's a 18 feet tall statue of Jesus Christ at one of the highest peak which just can't go unnoticed, at least not from the garden of my hotel where I was enjoying my morning tea and sandwiches on my arrival day. It seemed far but striking. So I decided that I had to be there. Reaching this point was adventurous and thrilling. We could only drive till the Gujrat Bhavan approximately 10Kms from Mount Abu market. Next to it is a Mountaineering institute and a small pass where you can start trekking towards the peak. You will who have to be daring enough to walk through a rocky path with wild plants all over and who knows may be some wild insects. After about half an hour of trekking, I can assure that you will feel the efforts are worth being there. Jesus Christ reveals himself with his hands spread wide seems to shower his blessings on the whole valley. It just felt as if he owned the hills and the beautiful valley. Being there, enjoying the cold breeze, amidst the clouds with Christ besides me for a moment took me completely away from the hustle and bustle of city life. In that moment I felt alive, as if it lifted my soul to where it belonged.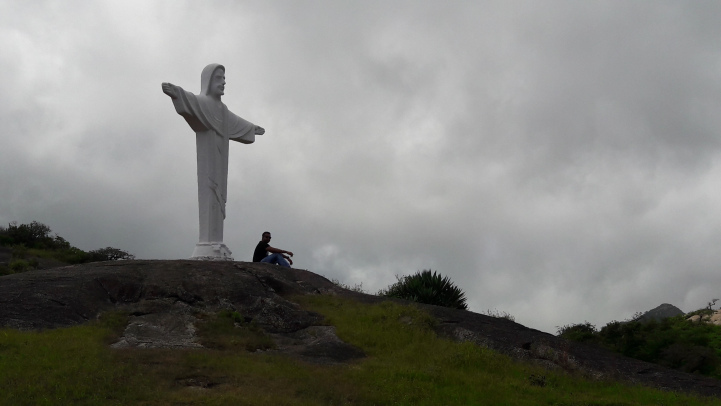 Mini Rio is a place I recommend for all Mount Abu visitors. I wish this place do not lose its tranquility and divineness if it gets crowded. Still I recommend everyone to go here once if you are visiting Mount Abu .Not to mention, it is a great spot to click some pictures and selfies.
With this must to visit spot in Mount Abu, one cannot miss super delicious and mouth watering Daal Baati in any of Rajasthani Restaurants around.
Mini Rio made my trip memorable and incredible. Add in your next list for Mount Abu visit now !
P.C- Shiva Sharma
Trip first published on Travel with Aanchal