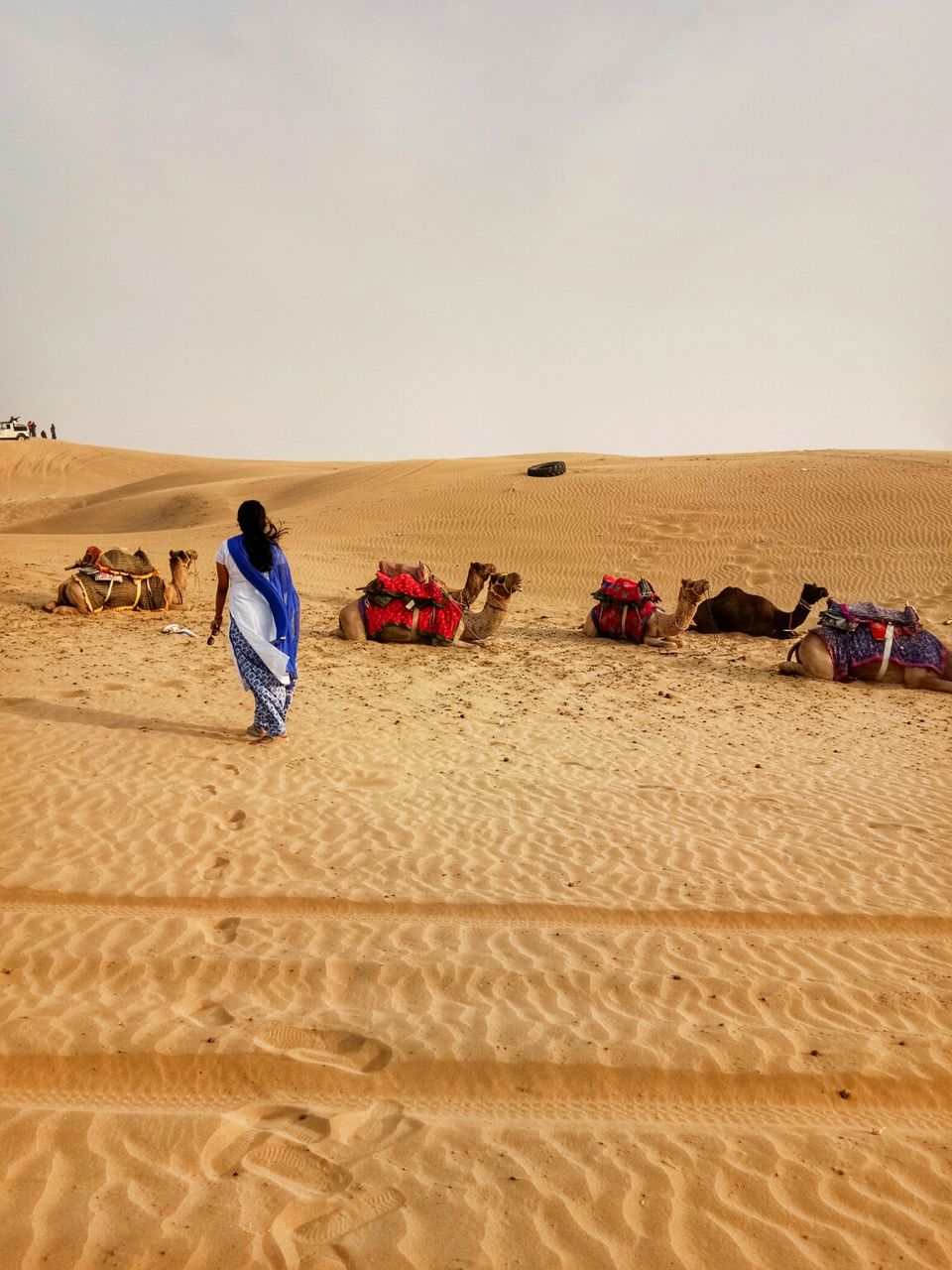 It's that time of the year in India when most people pack their bags and go camping in the deserts of Jaisalmer and experience all things royal in Rajasthan. Similarly, last year I went on trip to Rajasthan with my Family. Having parental roots from the other side of Rajasthan, I experienced a completely new side of this wonderful state.
Planning trips to states like Rajasthan is quite easy as it has quite a local vibe.
Starting the trip with Jodhpur, the one stop Kachori city. Living on the mouth-watering Pyaaz ki Kachori and Mirchi Wada for a day while pleasing our eyes with the massive forts was the main agenda. The Blue City is so gorgeous when viewed from the grand Meherangarh Fort. Stunned by the huge Ghanta Ghar and the whole city settled in around it, I began the most cultural vacation here.
Things to do in Jodhpur --
A hearty breakfast with Masala Chai and Mirchi Wada.
The architectural marvel Umaid Bhavan Palace build between 1928 to 1943 for its structural beauty.
You can't miss the prominence of Mehrangarh Fort, perched upon a hill at 400ft and spread across 5 kilometers in the heart of the city. Spend a good amount of time exploring this wonderful fort and soak in the history and culture it has to offer.
#TravelTips : If you want to avoid crowds by groups of students, plan your visit in the reverse order. It may work out and give you a little less crowded tourist places.
Make a quick visit to Jaswant Thada for its Cenotaphes and domes carved in intricate and traditional Rajasthani fashion.
Hop on devour into traditional Thali witth dishes like Ker Sangri, Dal, Bajra roti and many other foods to accompany.
Binge eat on Pyaaz Kachori anytime and everyone in Jodhpur because hey!!! It's Super delicious.
Having a splendid day in and around Jodhpur, awaiting next is the the Golden City. A cooler weather and all things royal, Jaisalmer is no different. Most of the hotels in the city offer the Fort View which is incredible. An open region that offers a breezy weather all day long made me fall in love with it. Afterall, where will Mumbaikars get so much fresh air in a day 😉.
Things to do in Jaisalmer --
Morning chai by the view of the Jaisalmer Fort.
A peaceful visit to Gadisar Lake. It's so beautiful to just sit for a few moments alongside the side and feel the fine structures and the environment.
Know more about history by visiting Patwon-ki-Haveli. A massive five-storied construction, the large corridors and decorated walls are an excellent representation of the art that prevailed. The museum is best most informative museum I personally found to deeply know the local history.Give a miss to the Jaisalmer Fort if you're not fond of photography as there is nothing much worth visiting. Instead spend some more time at Patwon-ki-Haweli.
And a full day road trip with a stay in the tents at Thar Desert. One of the best sunsets you can experience while riding on a camel. A ful-filling meal with Daal, Baati, Gatte ki Sabzi and Churma. Oh!! I wish to go back there soon.
Explore the streets without a map, taste all the street foods, sip on some Chai or Coffee by the fort view, shop for some traditional and colorful stuff and just breathe fresh air.
Rajasthan was a new experience all together making me forget the mountains for a moment. Soaking in all the memories and enjoying a lot of piping hot Kachori's and Thali.
I hope you enjoyed reading this guide to travel around Rajasthan as much as I did while going through the pictures and writing this down.
Love,
The gourmet journal