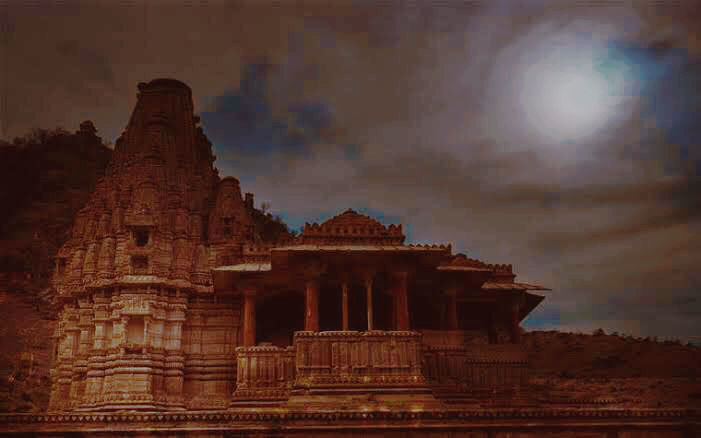 So moment someone hears this fort name , horror and spooky things comes in mind ..
Me my husband and one of our close friend made a plan to visit this place , we started in the night thinking it's far but we reached early...
The way was okay but moment you reach closer to this fort the roads are narrow and not good.
Our experience was really terrible at this place as it was not because of ghost experience, it was because of humans who are more scarier at this time.So let me tell you really what happened there:My friend and my husband went to the guards at the gate of the fort to allow us to go as already it was going to be morning but they refused , they insisted a lot and I was in the car and could see these guys speaking, so I thought to go out and request which I did and On my one request they agreed us to go in the fort for 1 1/2 hour and to open the gates... they were around 4-5 guards , my husband & my friend gave me such a nasty look and I returned back to the car and they rushed too and asked me to take the car back and take a u turn which I did immediately.
Seriously I haven't seen so much tense and worried look on my husbands face in my life, after 15 mins drive we all took a deep breath and relief and then they explained me what exactly happened moment I requested them, this first caught my friends eye and then my husbands eyes.
All the guards got very happy moment they saw a girl and two boy as they were five of them with a rifle, secondly after so many requests of my husband and friend they didn't allow , how come when they saw me they said yes immediately, god knows what intention they had in mind but on that day I realised one thing that biggest ghost or animal in today's world is human being who has no control on anything...
We returned back safely and I swear from that day till now I learnt my lesson to not step out anywhere alone or at unknown place , be inside be safe and be attentive and smart to analyse the situation.
Thanks to my best friend and my husband that day!